Smacky is!
I try to smoke outside when the weather is ok. But I chickened out a few minutes ago when the street lights suddenly came off for a few seconds. It got really creepy.. That I am afraid of the dark still has it story. But not suitable for this audience. But I can take my fears as good sport and joke and think I am silly for being such a sissy.. For some of us being in the dark can create the same feeling as those who live with claustrophobia.
I filmed safely from inside the house.
Other more fun things that happened today:
Ryan at Twisted XXX Media is working on a customized BoyNapped logo that will fit perfect on SmackyGirl. Might as well make them fit on here since we are going to go hand in hand for the rest of our lives anyway hehe just to put it in a funny way. I was having a OCD over seeing they all had different colors. So I am happy that Ryan finds time to do this for me. I even heard he had put my request on his "To Do" list today. Making me feel special. I'm a #PornCelebrity! Thank you Mister Willis and Ry <3
x
My husband is travelling somewhere secret today and not long ago he went off the plane and arrived where his destination is. I know of course where he is going but you others have to wait a little while longer before I can reveal where Alex Silvers is headed and what he is suppose to do. I know I know, very boring. But thats how it is sometimes. I don`t like it any more then you do either :p But to be a good blogger and do my job properly I gotta keep you on your toes a little and keep you talking. It creates traffic and people being chatty and nosey is a good thing for me and SmackyGirl. But Alex sent a selfie to his wifey on the plane that I can share with you.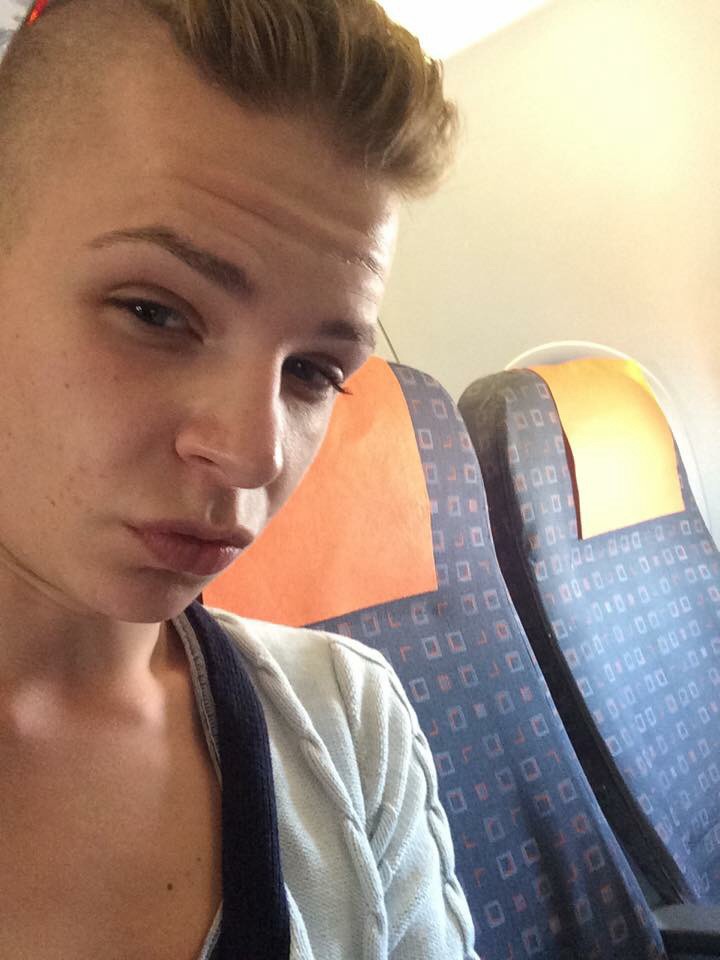 Alex means a lot to me, so I am proud to be able to give his fans an unique look in to the Best British Twink 2014 award winner life outside his job. So you can find something different then what you already have found millions of copies of from before. I am also an Admin on his facebook page so you might see me from time to time putting little updates and stories there and helping Alex with all the attention he is getting from his fans writing and commenting on his page. Any special requests feel free to come speak to me and maybe I will do a post based on your wishes.
I am however going to promise you lots of pictures and stories with Reece Bentley and Alex Silvers when we arrive Alanya in Turkey in a month. And also. . . Keep your pants on! hehe there is more:
Connor Levi will arrive my home soon and stay for a little holiday. He called yesterday and was all I miss you Smacky and listed up and bunch of things we could do. I said jokingly it sounds like we are going on a romantic holiday hehe. I love my Connor. He means the world to me. Besides we're kinda married and he was my first husband, we still haven't had our honeymoon so it fits perfect that he is coming soon as well. We'll go sightseeing, eat junk food till we explode, watch movies, have a proper chat with no camera blitz, press and fans and work stealing our attention away from us. I might squeeze out a tear or two seeing him come over and leave again, I get mushier and mushier with the years seeing those I care a lot about.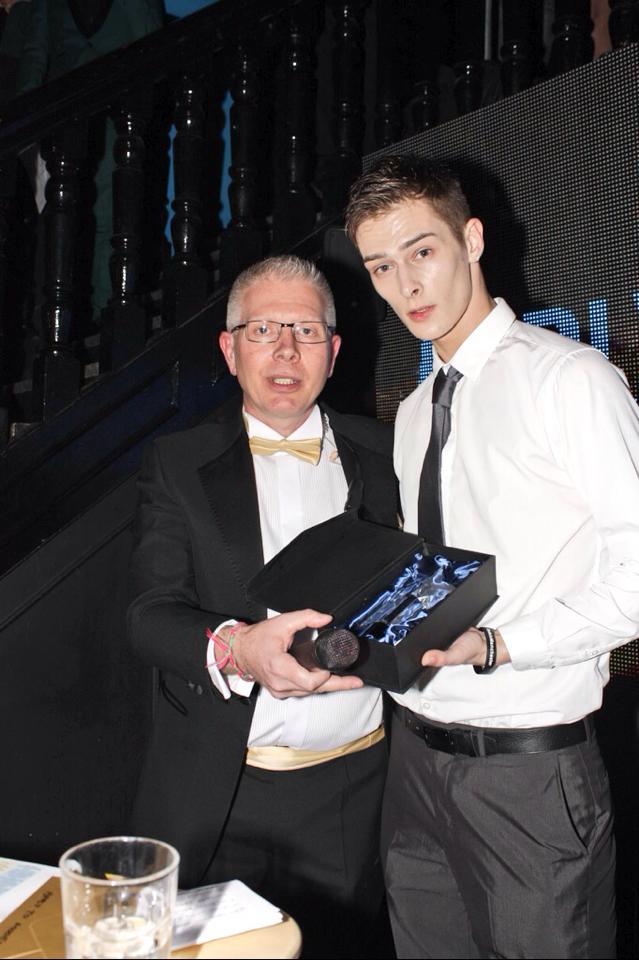 My Spring and Summer is filling up. And in August we will end the summer with a hell of a party when Manchester Pride is ready to begin and receive SmackyGirl. I know so far I am staying at Reece's so he will join of course, my partner in crime is never far away from his Smacky. And my Joni better get his party hat on too and come out and play. So that is a little team SmackyGirl ready for Manchester Pride already. And I am really hoping to catch recently interviewed by SmackyGirl Mister George Montage again. Such an inspiration. And whats the chances Deacon Hunter is gonna pop around for a boobie grab during pride? Lol very much likely.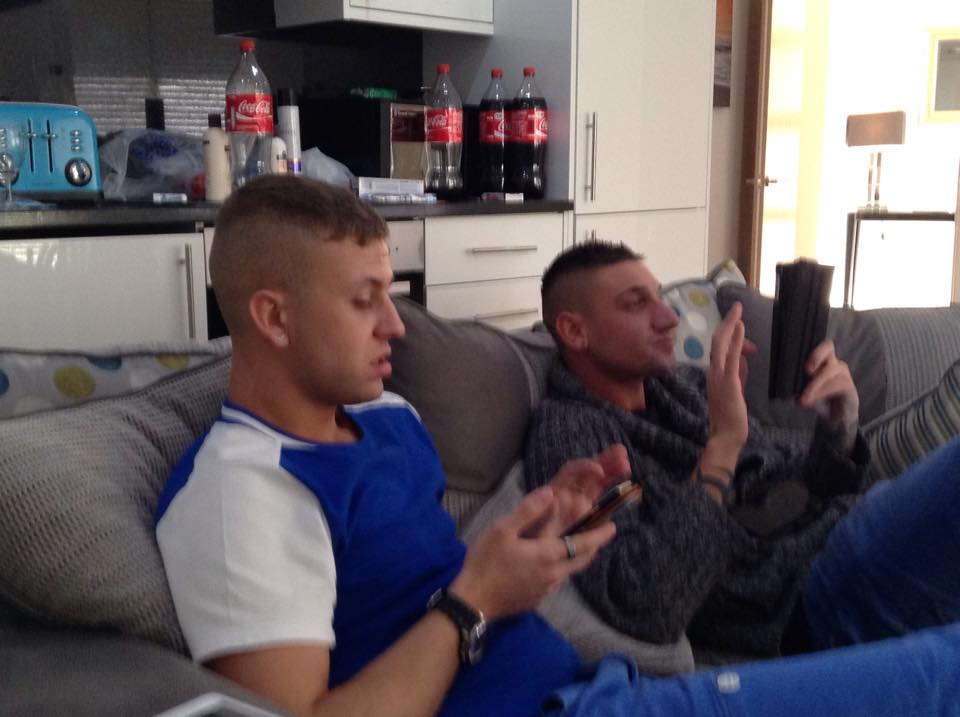 He just assume they belong to him and doesn't even ask. Not that I seem to be any better smacking his paw away either when he comes for a grabb. While we were out smoking at our flat during the London weekend 2 weeks ago he just strolls pass me and starts as we call it in Norway "Baking Buns" on me with his hands and says I'v kept them nice. I'm thinking like OMG are we really doing this? Lol I like Deacons attitude. So get your baker hands around Pride in August because I need to discuss if I'm allowed to put silicon in the twins with you.
Always been something I want to do but now that it seems the twins has a new owner I guess its best to check with the boss.
x
Its count down to an amazing Summer time – starting May 2015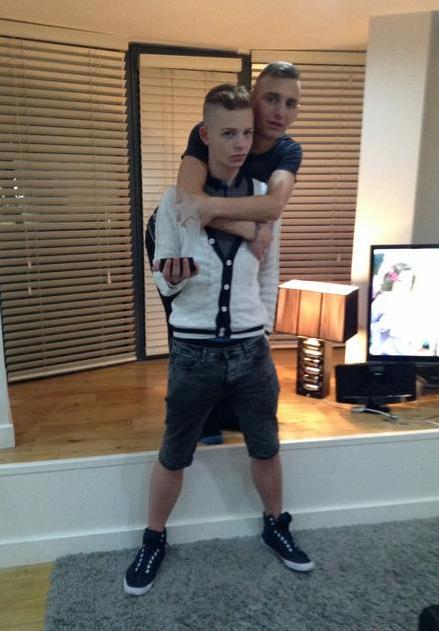 Check List: 
– Turkey and Alanya May 2015 with Alex Silvers and Reece Bentley
– King Connor Levi vists Queen SmackyLina
– Manchester Pride August 2015
 Under Construction:
* Paris and French Twinks
* Prague John Smith Production and Staxus
Follow us on: