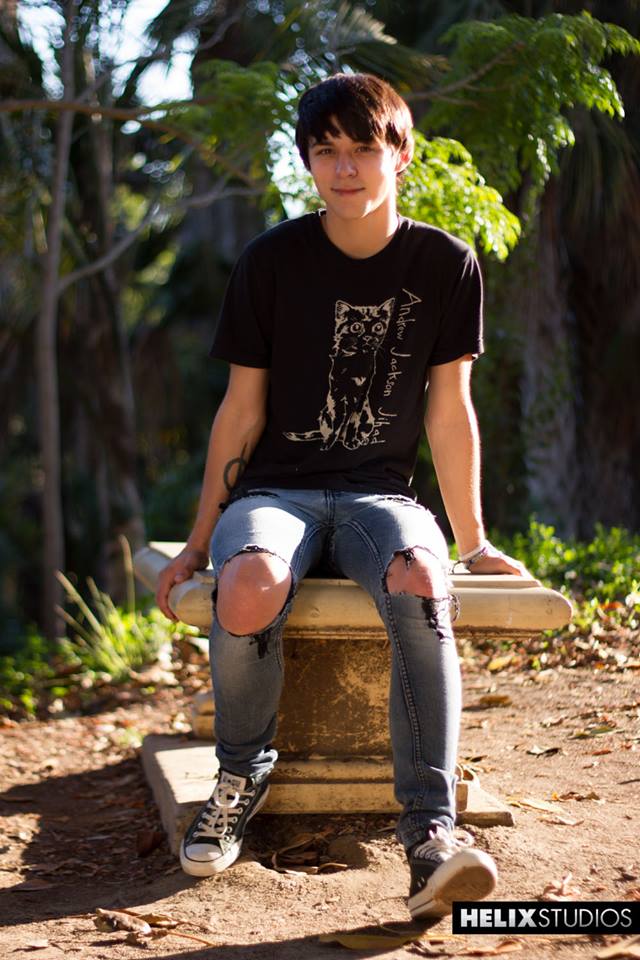 I got to know you through Helix, tell a little us how it is or was to work with them?:
It was just a completely amazing experience. From the first time working with them to the last I always had fun and enjoyed my job. A lot of the stuff really just came naturally and they didn't really script anything. They treated the models really well and I developed a lot of good relationships with the people they worked there. Overall it was the best experience of my life and I'd do it again if I could.
Why do you want to work as a model, how did you come to apply as a model?:
I've always been pretty big on exhibitionism. I used to cam a little before I did porn and I really loved showing off my bod. It's just as much of a thrill actually doing it as it is watching. I didn't really know where to start out so I ended up searching through a few sites and asking around. After a few shady deals and bad scenes I finally figured out how to find good companies to work for.
What is the best thing about being a model?:
Really all of the fans. I love talking to them all, they're so nice to me and really just great people all around. They've shown me a lot of love and I do my best to give it back to them.
How did you hear about SmackyGirl.com?:
I was actually just browsing twitter one day and I saw someone mention it. Now I browse the site just about every day 😀

Tell us who you have worked for and with?:
There are a few less known companies I've worked for that I'd rather not say. But the most notable ones are Helix, Next Door Twink and Kink, Unfortunately for some reason I was never able to get work with kink after my first time.
Who was the most fun to work with?:
Easily Helix Studios, I may be bias because I worked there the most, but that's because everytime I went there I really enjoyed it the entire time.
Have you established any new friendship with other models?:
I have made friends with a few, unfortunately the whole twitter thing is really hard for me to handle and I end up missing a few messages here and there.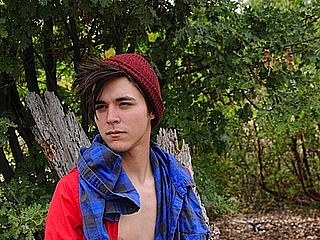 Where does your limit go? What fetish porn would you not do?:
Personally I'm open to anything. The only two restrictions being scat and cbt.
How do you practice your modelling?:
I really don't. I just review my work and make improvements on things I didn't like about the scene.
What are you`re likes and dislikes?:
I like computers a lot, and I really dislike going outside. But I have a feeling you're asking me more about my sexual likes and dislikes. I really like biting, hair pulling, and just generally rough sex. As for my dislikes I don't like being degraded, dirty talk or feet.
What work are you most proud of?:
I would have to say my gangbang at Helix was probably my favorite scene ever.
Have you experienced bad people working in the industry and how did you handle it?:
And would you be willing to work for someone who didn`t treat your right again?:
I would never work for someone that didn't treat me right. You have to respect the models in all honesty. If not, the end product just won't look as good.
Do you model locally or abroad as well?:
I've only modeled locally. I always wanted to try to go to England for it, but I wasn't able to with the time I had.
How does your friends and family feel about you modelling?:
I've only told a couple people about my modelling but they seem to really like it. They're excited they get to meet someone famous(not really) and they always love hearing my stories.
How would you describe yourself in 3 words?:
Nerd, food, yes.
California!
just turned 21 about 2 months ago.
Tell us about Yourself in private, what do you do for fun when off work?:
Generally, I either have my nose in a book or I'm on the computer playing around with some coding or video games.
What is your orientation? Are you gay/straight or bi?:
Kind of gets a little weird with the orientation being transgender. I'd say at the moment I'm a little bit gay, but my love life is non existent due to the Hormones. So asexual for the moment.
Have you ever been with a girl?:
Yes I have, quite a few actually.
Do you live a healthy life?:
Not at all. However I did have a salad today. It was the worst experience of my life.
If we looked in your refrigerator, what would we find?:
Soda, Lunchables, thawed out chicken, a little bit of beer, and a lot of sauces.
Are you interested in politics and what goes around in the society?:
Not really. I figured everything will happen regardless of which side you're on so might as well just take the world as it comes instead of trying to pick sides.
Do you believe its important for a model to be a good role model for teenagers?:
Of course, you should be a good role model regardless of if you're famous or not. You'll never know who or what you'll inspire.
Do you have any personal favourite models you are inspired of or look up to? (if yes) Why has this person so much meaning to you?:
I'd have to say working with Rod Daily really turned my view of work around. I really enjoyed working with him and he showed me that even though it is porn, you can still have fun and make it a good experience, rather than just trying to earn a paycheck.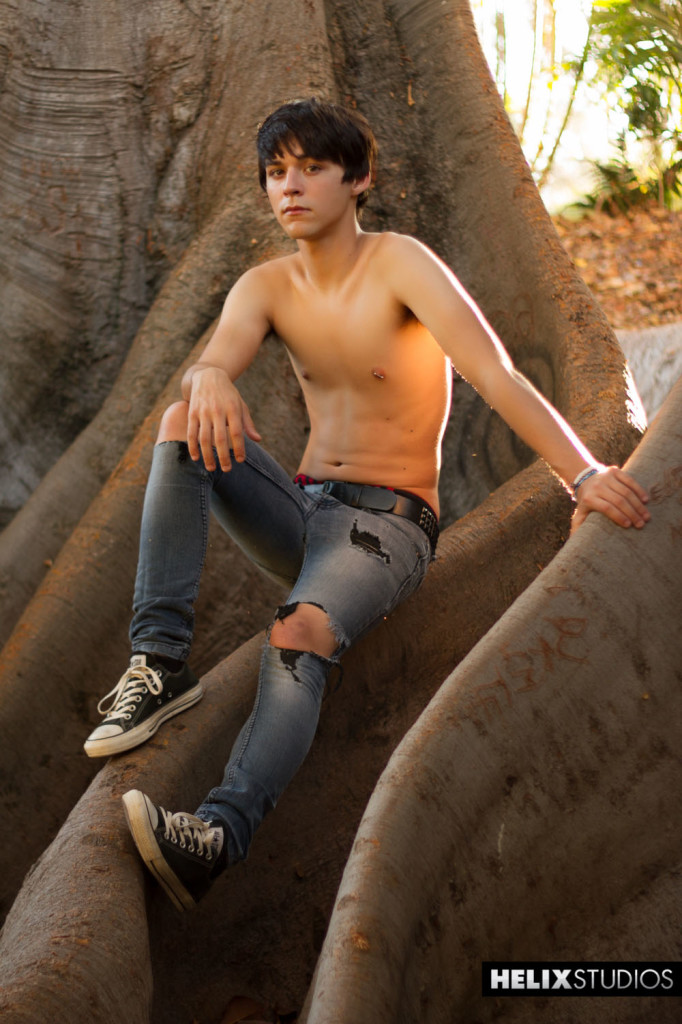 Will we be expecting anything new from you in the future?:
As for modelling I think my time has come to an end. I may do some webcamming every now and then but that's really it for me.
Do you have any public pages, sites or blogs online where fans and future work people can follow you?:
Yes!
Twitter: twitter.com/akeading
Tumblr: akeading.tumblr.com
*
If you want to see more of Matthew Keading please head over to
www.HelixStudios.com
*
To come at SmackyGirl
Dakota Shine and SmackyGirl goes to visit Jamie Wade
Dakota Shine return to porn in Manchester and at BoyNapped
Smacky gets live and exclusive interviews at the BoyNapped Mansion from next week
Connor Levis last interview.
*
Follow us on: