This interview was really fun. All thou Nathan fell a sleep on me and it took over 24 hours to complete. The fun was that I kept asking him questions but he kept being nosey back. So I had to ask who is interviewing who. And he said, Smacky can I get to interview you afterwards so I can get to know you as well, as you seem like an amazing woman.. Smacky was flattered indeed and decided to try and flash her eye lashes and get into the deep with this hottie.. He was pretty clear before we started this interview what I was allowed to asked him, and what I was not allowed to ask..
I love Staxus and their boys. They know what they stand for and what they want, and they give me a top quality answer to make a interview interesting for readers, and also hopefully new future fans that will follow them. And I live to respect that wish and provide a top quality interview. The key is to respect the privacy that these models want. It is a reason why models operate with a model name and everyone should respect that.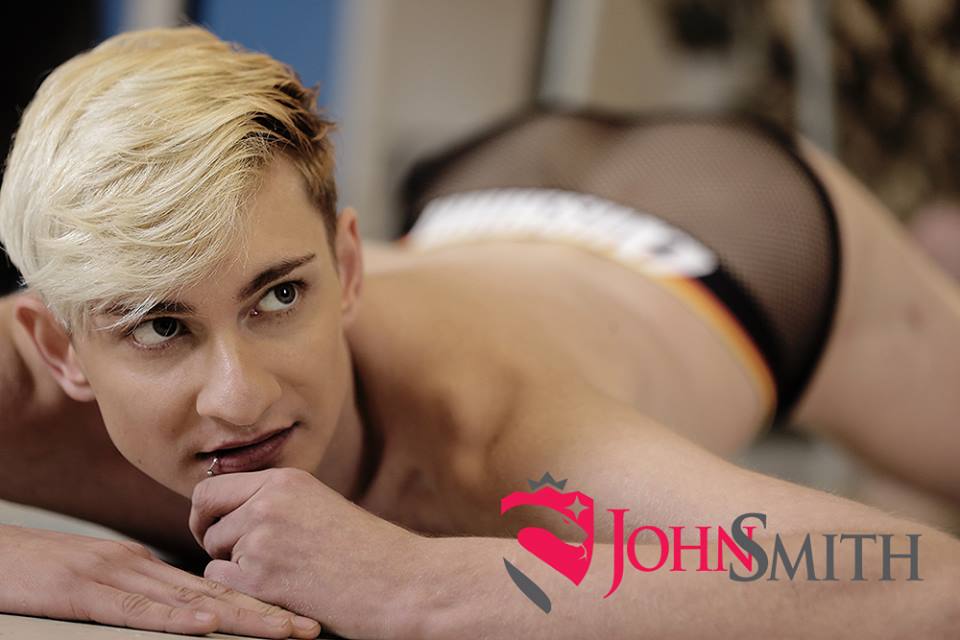 All thou this took forever to complete I loved interviewing Nathan because he offered on him self and opened up about a difficult time in his life and showed me how he handled that. And after the interview we went in to the private chat deep. which will remain between Smacky and Nathan. But in this interview you will get to know more about things such as; Nathan`s passion for music, what his teddy bear is called and who he has worked with so far.
He reminds me a bit of Connor Levi by looks. Don`t you think?
But he definitely has his own mind and personality to go by and a bit of a special view on being in a relationship. And when Nathan and Smacky first spoke on Twitter trying to figure out where we should do the interview as Twitter limits our words, we decided that we had to add each other on Facebook to complete this. And this was the first message I got on my Facebook chat by Nathan:
Nathan Dale: Omg love ur eyes you're hot
And Smacky answered: Aww now I blush. Thank you
He certainly knows how to charm a girl. To be a model is so much more then standing in front of a camera posing in different angels. You have to turn on your charisma and show future work what you have to offer for a picky audience. Nathan certainly knew how to get Smacky smiling with his compliments.
I think Smacky is flying on pink clouds a little now!

As I have said before: I love Staxus models, they are trained to the top professionalism in everything they do media wise. And they are a pure joy to interview! And it fits me more prefect that I have a back door to sneak in at Staxus to get these gems before anyone else do..
And my readers as well eat these interviews every time I have a new one and love them. I guess my readers are just as picky as I am.
E-N-J-O-Y 
A Brand New SmackyGirl 2015 Original Interview with Nathan Dale – By; Smacky
Why do you want to work as a model?
Idk I was always just really sexual, even as a child I experimented with the whole preschool so this was just waiting to happen … Nah but I seriously just love shooting because I consider it to be a form of art, love and sex are a form of art and I definitely want to participate in that. Other than that I just love big dicks and tight assholes lol….
Who have you worked with so far?
Staxus
Were you nervous the first time walking around a studio?
Yeah I was pretty nervous, but when I came and met John and …… when I saw who I'm gonna shoot with and that it's really happening … well you can watch the video for yourself, had quite the precum …
Who did you get to shoot with?
Shane Barret, Oscar Heart, Arthur Kral, Luke Vogel (god that was an asshole lol), Harry Vakker (that one was the best!!!!) and hmm I guess his name is Tom Nutt for staxus but he uses various names, I actually used to fap to Tom Nutt two – three years ago, still cannot believe I've shot with him!!! Some dreams do come true c;
Did you shoot with them all in one shoot?
Haha I wish …….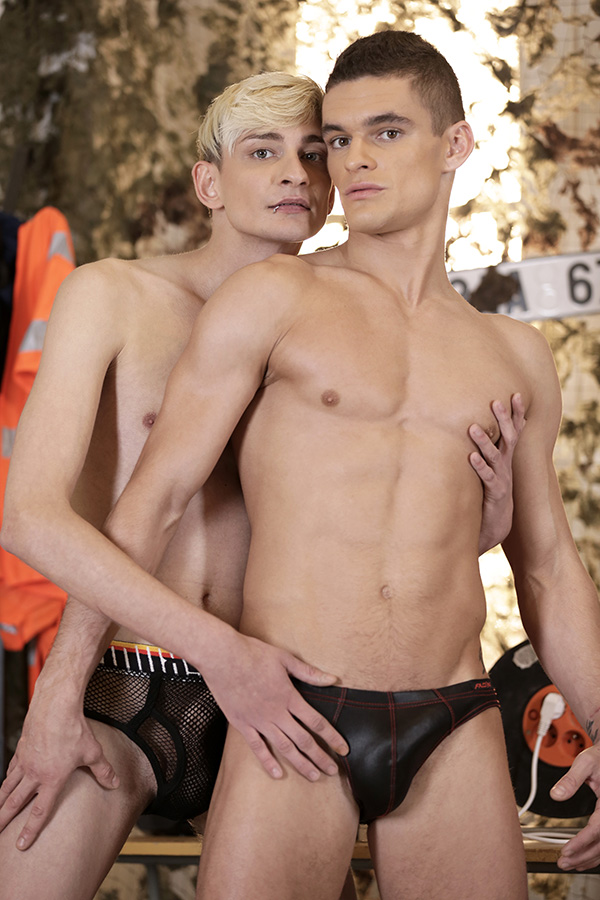 So how was it to work with John Smith? Is that something you would recommend for future models?
John is really the best! I'm slowly starting to meet new agencies but I will never forget the energy that Pepa brings to the set. He always excitingly explains to us the main concept of the scene, but he usually changes it before we start shooting he's very spontaneous and I can really see that he's enjoying it! Not to mention that he has this other cute cameraman who is just really hot and I would…. Ha… XD but I'm really sad that John doesn't shoot anymore. Would actually love to see him on the other side of the camera … With me hahaha XD
Yes he used to be a actor too back in his days hehe. So who else would be your biggest dream to work with?
Ooooooh well that's a difficult question, but… Prolly most of the Cockyboys.com models like Jake Bass and Mickey Taylor … Also Aaron Aurora my god I would so fuck that twink… Or did you mean productions?
Oh interesting. I have met Mickey Taylor a few times now, why do you want to work with him? Seems like many are having the hots for him at the moment. Are you crushing on Mister Mickey as well?
Omg you know him? That's amazing! Did you interview him, or have you actually met him in person? Idk why Mickey, he just has this boy-ish straight look and like…. that's very hot to me, really like straight look in a boy
Yes I have met him several times and interviewed him. Next time I see him will be at The Prowler Porn Award show in March. He is a great guy. Really friendly and thee guys love to work with someone like him. So if you could would you be top or bottom in your dream shoot with Mickey Taylor?
That's amazing! You're going there? Wish I could go there as well. Hm I'd probably wanna flip flop with him first fuck him like crazy, then bottoming for him. Haha I remember when I was shooting the last video for Staxus with Harry Vakker, his ass was so nice I was so tempted to just slip my cock in it….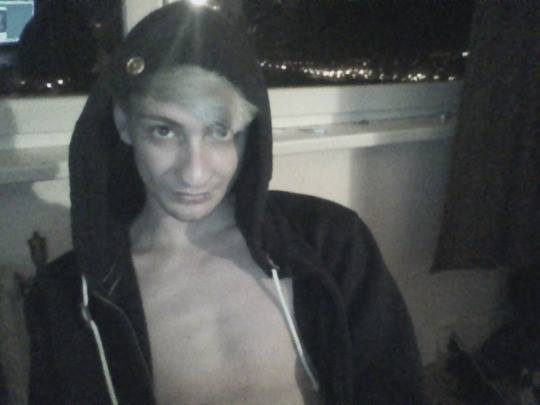 What is your favorite part during a shoot?
Probably the moment when I meet another model that I'm gonna shoot with. It's always so exciting to meet them and socialize before the shoot, because it helps with the on-set chemistry. I always like to chat with them and get to know them.
What happens if you fall in love with someone you shoot with? Would that make it more difficult to work with them?
Haha I fall in love with all of them!!
I don't experience love chemically anymore… I call it on-set "chemistry", but I experience love differently… Universally… I could fall in love with anyone. And I do love everyone, but it's Universal Love that I feel
It's falling in love with one's soul!
Not body
Tell me what you do when you are not working as a model? I sneaked around and found out you have a passion for music. Tell me about that
Wellllll I like to make music in my free time. Compose. That's what I study I mainly compose contemporary classical music, but I have made ambient and experimental music before as well. For me, everything is music, every noise, every honk, every whisper…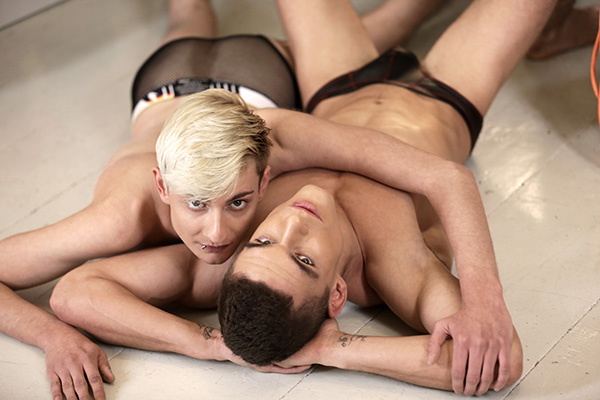 When did you start to like classical music? Did someone inspire you in that direction?
I have listened to most of the genres and explored music ever since I was little, before I entered the classical world, so this gives me the advantage of seeing (hearing) classical music differently. I hear and percieve it differently, and I approach it in my own way. For example, now I'm working on Spiral Variations for piano and violin, where the main theme that I will variate will be a dubstep sequence that I will translate into the language of the piano and violin. As for inspiration, I think that depression at the age of 15 inspired me to learn how to play the piano by myself and read sheet music. It really helped me through a difficult period and I didn't take it seriously until some people recognised my talent and pushed me forward.
What other instruments do you play?
Organ and most keyboards I actually first started playing the organ then switched to piano, as the organ was more accessible to me at that point. It ruined my piano technique because even organists need to practice on a real piano and not organ. They're two very different instruments!
I always wanted to learn how to play the piano but notes confuses me. Think you could teach me a song or two?
Of course it's not that difficult, if I could start at 15, anyone can start at any time!
Maybe I will write something specifically for you to learn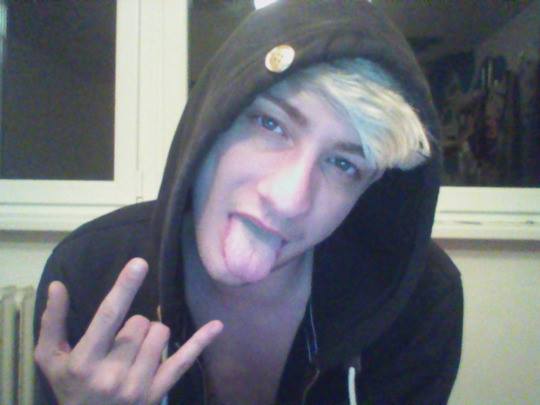 Are you in a relationship?
I don't believe in relationships. It's the highest form of narcissism: you recognize a piece of yourself inside another person and you want to possess it. Love is free! I have a few special people with whom is share Universal Love but no relationships…
So you would rather have a harem?
Actually nah… I'm not like that.
But what I was trying to say is, that I don't believe that two people can ever function as one, when we are all one
I was hoping your answer would be yes and my next question would be can I be in it? So tell me instead are you bi, gay, straight or any other label?
I don't put a label to myself…. I am a person and I like people
Have a little oxymoron there. But… Mainly, I just am, and I am grateful for that
Ok lets start the digging. Do the girls have a chance with you?
xD if I like them then yes! But a chance… For what?
Because I don't do relationships, only love

What artists do you like?
Bjork, Arvo Part, J.S. Bach, Phillip Glass Radiohead, Portishead, Massive Attack, Little People
… But I like to always explore and listen to new things
Do you like to watch movies or read books?
Movies not so much anymore, but books I will read
Do you read books the old fashion way, or the kindle way? Whats your favorite books?
The old fashion way of course Hermann Hesse – Damian , Sylvia Plath – Bell Jar, Michael Cunningham – The Hours and mostly books like that..
Tell me about what other hobbies you have
I like to hang out with my friends. we often go on adventures with my best friend and explore the city… At the moment I have to really focus on school, and it's winter so I cannot do most of the things I love, but I love rollerblading, swimming.. But in my free time, I just mostly hang out with my friends now and interesting people. Haha people have been my hobby lately I guess
What is your favorite candy?
Hehe I don't really eat candies!! They're not healthy! But they have this Czech candy called Mila and it's really good. I buy that sometimes
Do you like animals?
Yes of course c: I have a dog and three cats at home quite miss them
Aww. What are they named?
Blacky is the dog… He's black lol. Then cats are Kira, Gigi (read as "G" in "God") and idk the third's name my sister named it and since I'm not really home I forgot
Do you work out?
Hehe I do, but I don't over do it, I follow my body's natural speed of development and work out to keep it toned, healthy and to help it develop more. It's really hard for me to get any weight so I don't have to worry too much about the way it looks, but toned is always better
What do you sleep in?
Underwear
And a t – shirt
Do you have a teddy bear?
Omg I actually do but it's really old… It's from my childhood
What do you call it?
Modrachik it means Bluey, like Blacky…
How can people follow you online?
@xNateBoix
What shoots do you recommend people should check out?
All of them
Thank you for taking time to do this interview. Hope you enjoyed it. Any last words?
Smile for me today
x
If you want to see more of Nathan Dale visit:
Follow us on: