When my readers get to read this type of interviews, you see a Smacky who is doing what she loves the most about her blogging. I interviewed Brian 4 years ago for SmackyGirl and it is a bit sad that I lost that first interview me and Brian did. I was pretty new in my job as a blogger back then, and that showed in my interviews that I was too. I am really glad that I have followed him since then, so that me and him could publish a proper one today. And also let my readers get to know a little bit more of my own history as a blogger. And who has been a part of getting me where I am now, like Brian has. Whom I have followed since day one of my blog, and before that even. And also so that you guys can get to know Brian, and the many fans that still follow him can find out what he has been up to.
What I love about these second interviews is that now I have had time to get to know them on a deeper level so I can give more back to the readers. It is great to look back at what was and what has happened, and also what people do a few years later. When I got to know about Brian, he was known as Brian "Doll face" Jameson online. If you do a quick search on Google and Youtube you will get an ocean of hits on this boy. And searching "Emo Boys" online Brian will definitely pop up with his pictures there. And you would soon learn to know that many referred to him as the definition what an "Emo Scene King" was back in the days.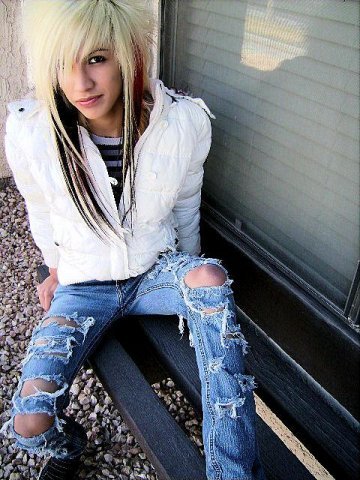 The story of how I found Brian is something that probably he doesn`t even know. He gets in the line with Alex Evans and Andy Six over the most used boys that people like to make fake profiles and pretend to be online. I was chatting with a guy for a very long time who used his pictures and claimed to be him. I always knew he was fake. But I wanted in the end to find out who this guy really was since that person wanted so badly to be Brian. I never told that guy that I knew he was faking him. Because at the end of the day he was a nice guy to chat with and I felt a bit sorry for him not daring to show who he truly was. And I didn`t know the real deal at that time either because then I probably would of said something.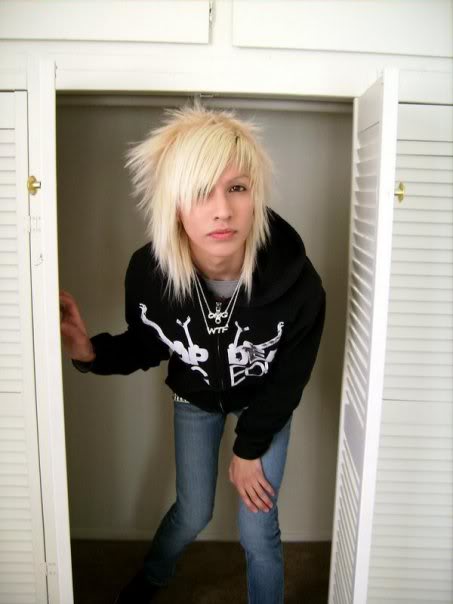 After looking among tons of other fake accounts I had to filter through I got to know the real deal. Of course, I didn`t find him in my closet like in this picture. All thou that would of been great too, to have Brian in my closet. I would look so fabulous every day with him styling me.
But that is the story of how I in the end found out about Brian Jameson.
And I got to see him on Stickam cam chat too back then, so I knew he was the real deal.. Phew. . .
After looking at a zillion "I am pretending to be Brian Jameson" accounts searching his name on Facebook only, I found my real Doll Face.. And that was the best thing that could of happened. And in the first picture above is how I first learned that Brian Jameson was out there somewhere, waiting to one day be interviewed by SmackyGirl…
And today we have done it twice 😛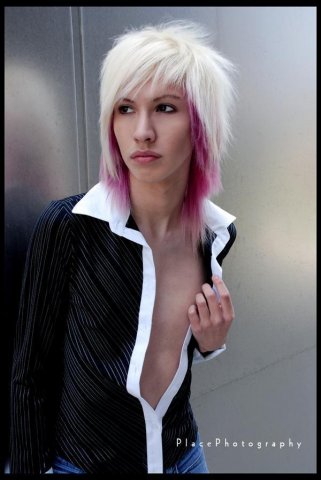 But that was then. It has been a while since then. So lets find out what he is doing today.
I love following those I admire over time. Because to be able to have these come back to me and say "Hey Smacky can we do a second interview" is truly worth every day of what I do on here. So me and Brian decided it was time for an update to see what he had been up to since he was everyones Emo Scene King online, and back when fans were debating wherever him or Izzi Hilton was the better of the two of them.
In my opinion Brian has grown into someone I enjoy following even more then back in the days when I found a boy and though OMG he is so cute. Now I know so much more about him, what he do and what things has happen in his life on both good and bad. Brian opened up and became personal with me in the interview about things like his relationship with his mom, what he has done work wise from then til now. And about the day he lost one of his closest friends. When I first read through his answers and edited our interview later, I really felt like I should of given him a hug saying I know how you feel. Losing a person like his Joey was to him is really showing us how brutal life can be to take away what we cherish the most without even giving us a warning. I wanted to find out how he handled that.
We share a passion for writing both of us, and Brian has his own blog. And has also been working as a model in fashion, and now he is a full time working photographer living in Las Vegas. He has also over the years let me learn to love another friend of his to follow via him. It is a furry friend we`re talking about here. You know me I am a proud Cat Lady. So keep reading and you will get to know more about both Brian and his Meow Meow as well. I hope you will enjoy mine and Brian`s interview and find your way to follow him online too.
A Brand New SmackyGirl 2015 Original Interview with Brian Jameson – by; Smacky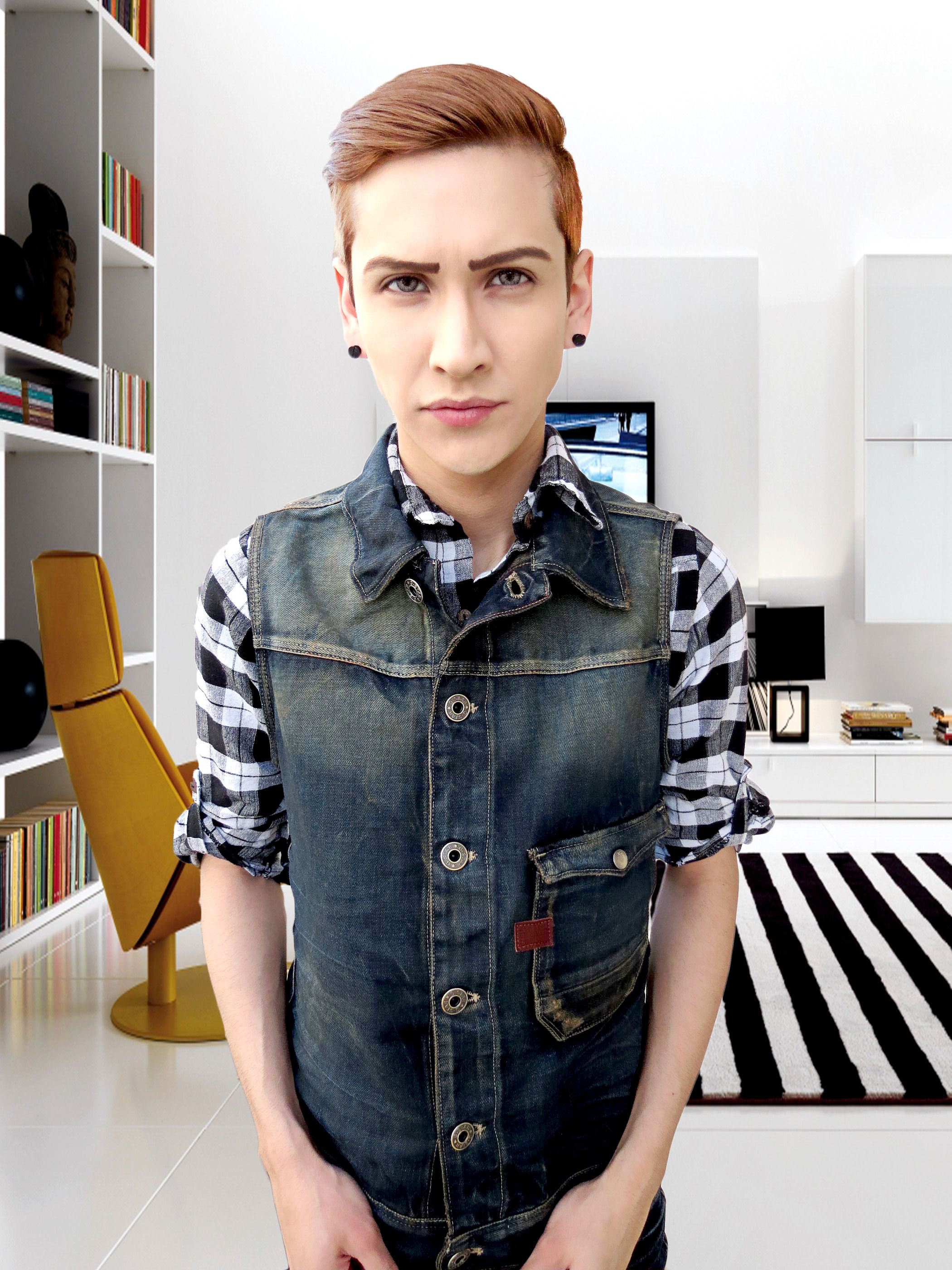 So hello its been over 4 years since our first interview, its nice to catch up again. Since then you have gone through a big change in style from being every ones "Emo Scene King Brian Doll face" Tell us how that time was for you?
It was fun honestly. It was really weird because I would get people coming up to me at shows to get photos with me and would get prank calls and such. It was the strangest thing being stalked on the internet by people I didn't know at all. It was interesting and taught me allot especially taught me how to market myself. Myspace pretty much made my name.
Have you put the Doll face image away or is he still a part of you?
Doll Face is always going to be a part of me lol. I named myself that because I had issues with letting people in so Doll Face's meaning was to put up a wall with makeup and not show any imperfections. Just give people what they want.
Do you miss emo Brian sometimes?
I would never really consider myself emo. I went through tough times but I was never really the sad type. I was always upbeat my whole life but yes I went through rough patches. But for the most part I just looked emo I guess?
There are many fan videos made of you on YouTube and a quick search on Google thousands of images, blogs and articles are about you from fans who adore you. Have you read some of them? What do you think about it?
Yeah I've read a couple and they're cute but I never really thought of myself as something HIGH HIGH UP THERE. I've always just been BRIAN. The articles are sweet and all the fan artwork I've had made is incredible. Some of the pictures people drew of me I actually got framed because of how good they were. Some articles were in different languages especially Russian so yes I have taken the time to translate everything and see what people are saying. I still appreciate everything people have said and made for me. It's made me grow more humble. People didn't have to do that but the fact they did really made me feel like something. Whatever that something was to them.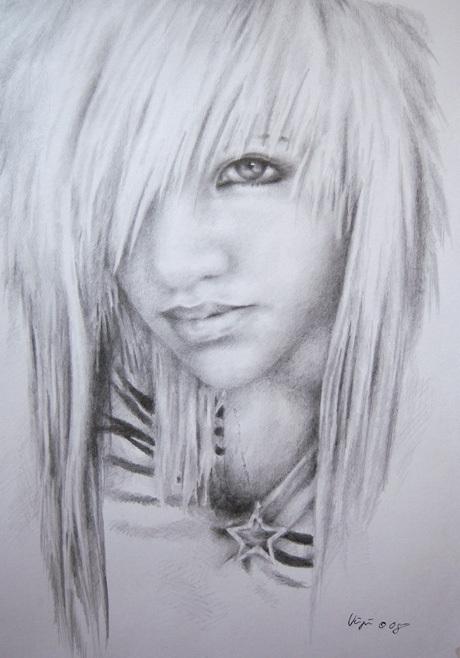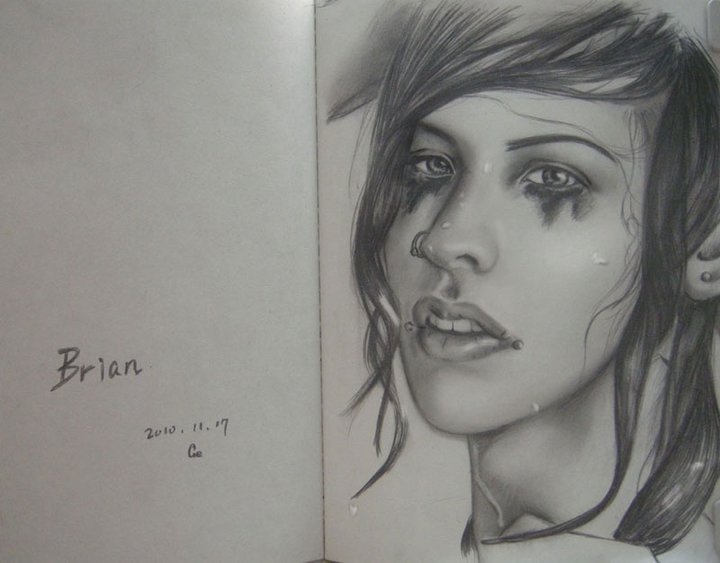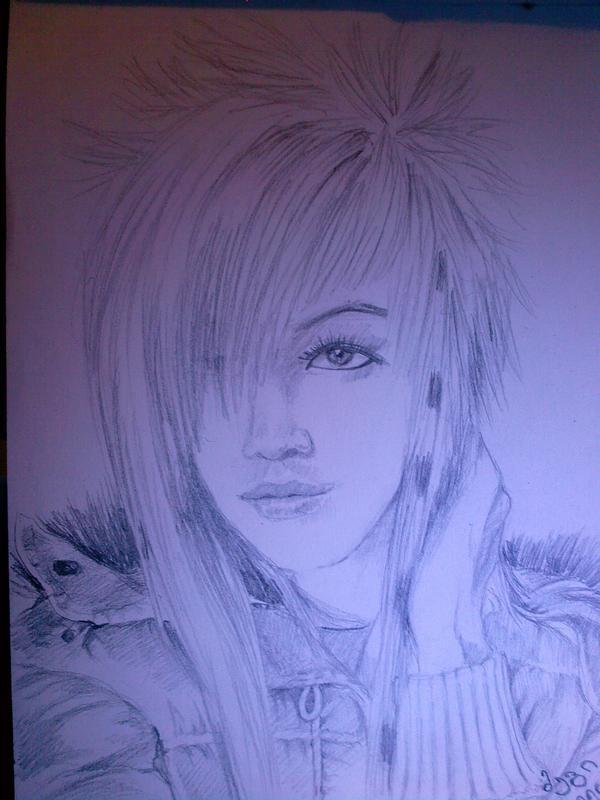 Back when I got to know about you there was many who compared you to Izzy Hilton, and fans were debating who was the best and worst between you two on YouTube and other online places. Did you and Izzi Hilton ever speak or did you have a Lady Gaga & Madonna like relationship between you with hair pulling and scratching? What can you tell the fans who were the most aggressive in those debates?
That feud was just silly. I feel like people really blew that up. I could care less what anyone though about us looking alike or who was better. I completely stayed out of that and I didn't appreciate being compared. I've always been my own person especially now more than ever because I wouldn't label myself anything BUT ME these days. But I hold no animosity towards Izzy.
I think I read a while ago that you had plans to become an author, how did those plans go?
I still do want to be an author but I like to write allot about life so I want to experience life more to make any book I write readable and full of knowledge I've learned. I don't want to write a book of opinions but facts AND opinions. Now that I'm doing photography I want to write a book about my work in that and put together a story. I'm definitely definitely excited for that. I'm working hard towards putting that together but I would give it another 2-3 years until I release a book. Maybe sooner. Stay tuned is all I can say because I promise it'll be an exciting read!
Tell us about your work in fashion, when did that start?
I've been modeling since I was 17 so I learned to dress myself well for my shoots and I knew what I wanted to look like so it helped mold my look more. As I got older I would get asked to go to shoots to style the models and how they should pose and such. As of last year I started working at a high end clothing store at a casino here in Vegas. I don't really style many models anymore but I do style rich people who have no idea how to dress themselves. You'd be surprised how much certain people lack in dressing. Reason why I like styling people is because I think it's so important to dress nice. In order to get taken seriously you definitely want to look presentable first since first impressions tend to last longer sometimes.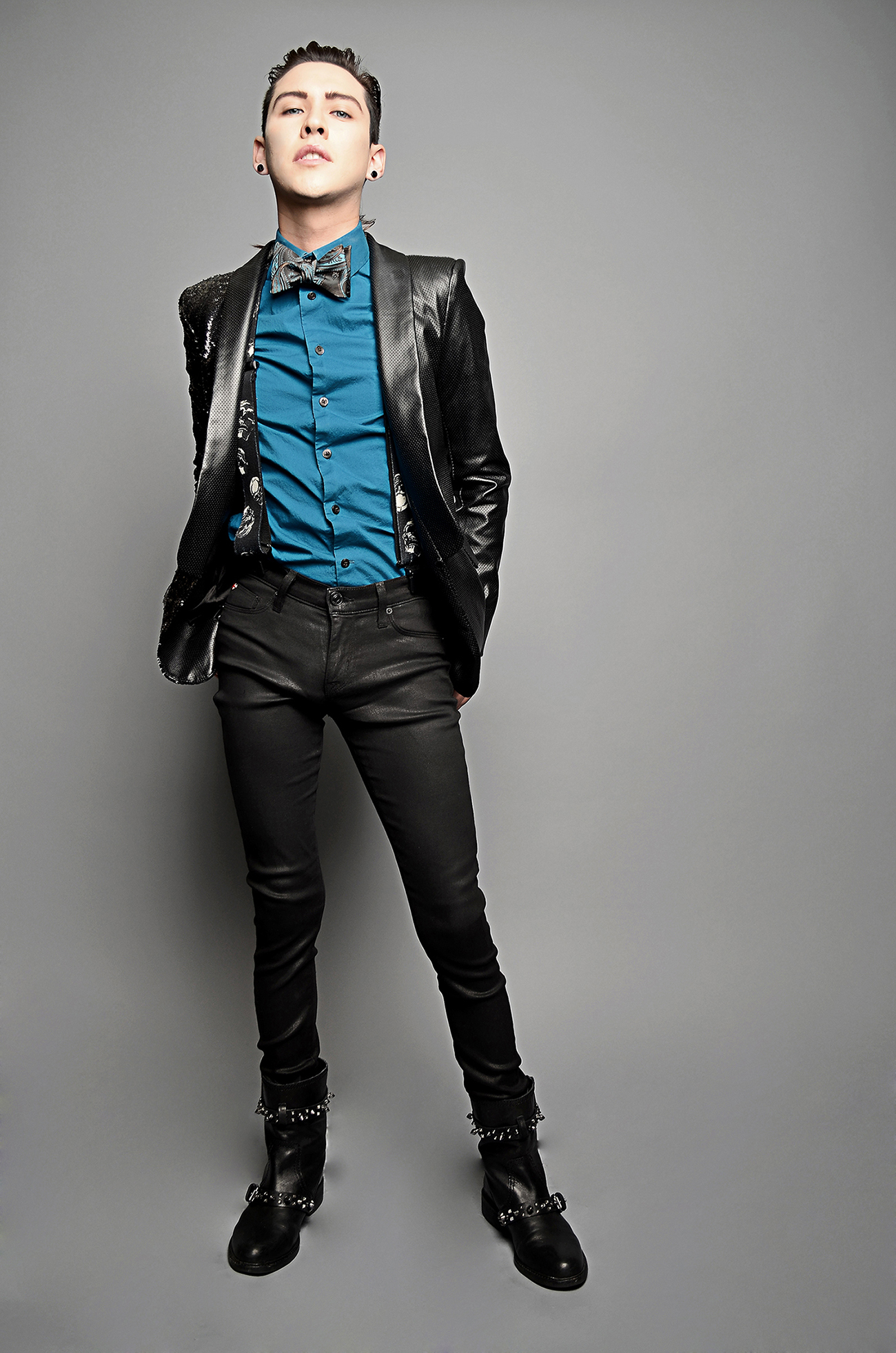 Who have you modeled for and tell us a little about your most memorable moments working as model so far?
Way too many to list I would have to really break it down for this question so I'll go based on my more memorable experience. I modeled for a clothing line called Rockin Bones. I posed as a girl for a shirt they wanted me to model for them and made it on their website. To me that was when I began to understand that I truly was becoming something and being sought out after to model for photographers. Allot of it had to do with my my hair and the way I dressed. Everyone seemed to be thrilled by the fact I looked like a girl without really trying at all. I've always had a girlish figure and when I entered high school I realized it was more apparent so I used it to my own advantage. If I was going to look like a girl then I was going to embrace it and people loved that.
Are you still working as a model and want to continue this?
No not really. I tried to get signed many many times and sent out my photos but never got any call backs. I'm still way too skinny to be signed and my look is very distinct and different. Here's what people don't understand about modeling agencies. Agencies like to sign people who are going to SELL. Do I think I'm attractive for modeling? Yes. But my body figure is not really what they're looking for in a male model. Male modeling is way more strict with what they want in order to sign you. You can't be as skinny as me, your skin has to be perfect and you have to be at least 6 ft to really make ALLOT of money doing it. so I kind of layed that to rest and took photography as the next thing I wanted to do since I know what it's like working in front of the camera.
What type of fashion brands would you like to stroll down the catwalk in?
If I ever got the chance to do run way I'd definitely walk down for Rag and Bone, G-Star, Religion, Gareth Pugh, Alexander McQueen, Moods of Norway, and John Varvatos,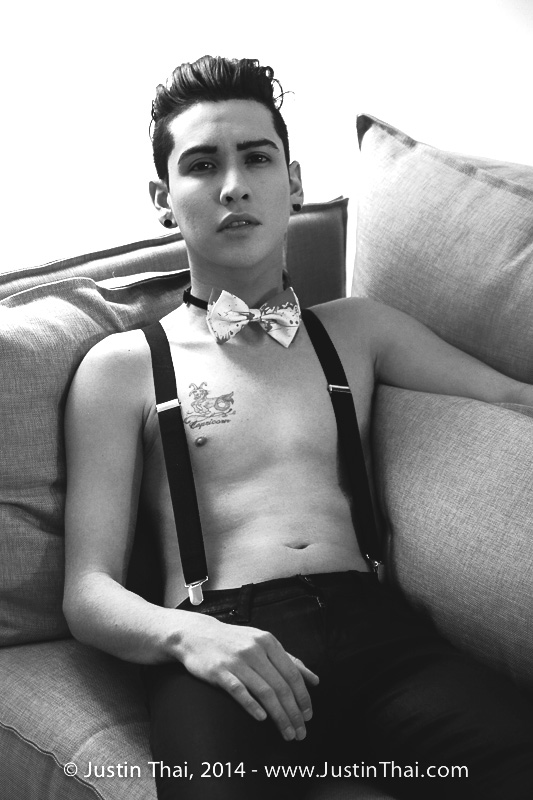 So blogger to another blogger. What inspires you to write on your blog? I see you write a lot of stories and you are a little poetic.
I tend to mainly write when I'm feeling something that I really want people to know about. If you've noticed that's why I have allot of older entries rather than new because I only write when something inspires me to. I'm not saying I don't feel but when I am feeling strong about something I definitely will talk about it and be as honest and clear as I can. I think poetry and writing is very romantic and intimate.
I'm a lover at heart and when I'm in love I'm all the way in and you have all of me. I will go above and beyond for you  and make sure you feel all the love I have to give. I will wake you with kisses and hold you to constantly remind you  I'm there for you and show you my way of caring. I do understand personal space though so I know when to relax.
There's a little insight for you lol.
Is there something you have written so far that you are extra proud of?
Nothing really specific but I have had help foundations contact me and tell me they love my work and think that what I'm doing is great so that's a good feeling. I'm proud of all my work and everything I write.
I saw your Happy Birthday post to your mom on your blog. How important has she been for your career?
Well my mom has never truly understood me or why I dress the way I do so I can't say she's inspired me to continue modeling. She's helped me be tough and help me brush things off and that has helped me not give a shit about what people say about me. But as far as my career and how far I've came she never really had anything to do with it because she just knew I was doing a photoshoot for something or someone. She's always wanted me to succeed but she'll never truly be happy for me unless I'm working at an office or something of the sort which is never going to happen. She isn't sure how to really be there for me since she doesn't understand me or why I dress the way I do and make the choices I make or have my hair the way I do. She's just very traditional but she's an amazing mother overall and has a huge fucking heart. I get my charm and way of loving from her.
You went to the Bahamas and Florida for your Birthday? How was the party, and was there a hangover the next morning?
There was definitely a hang over the day we got back to Florida. I got more wasted then I would of liked to and didn't really want to but everything happens for a reason I guess and it was my birthday weekend. Let's just say I woke up at 5am drinking water and eating a banana lol.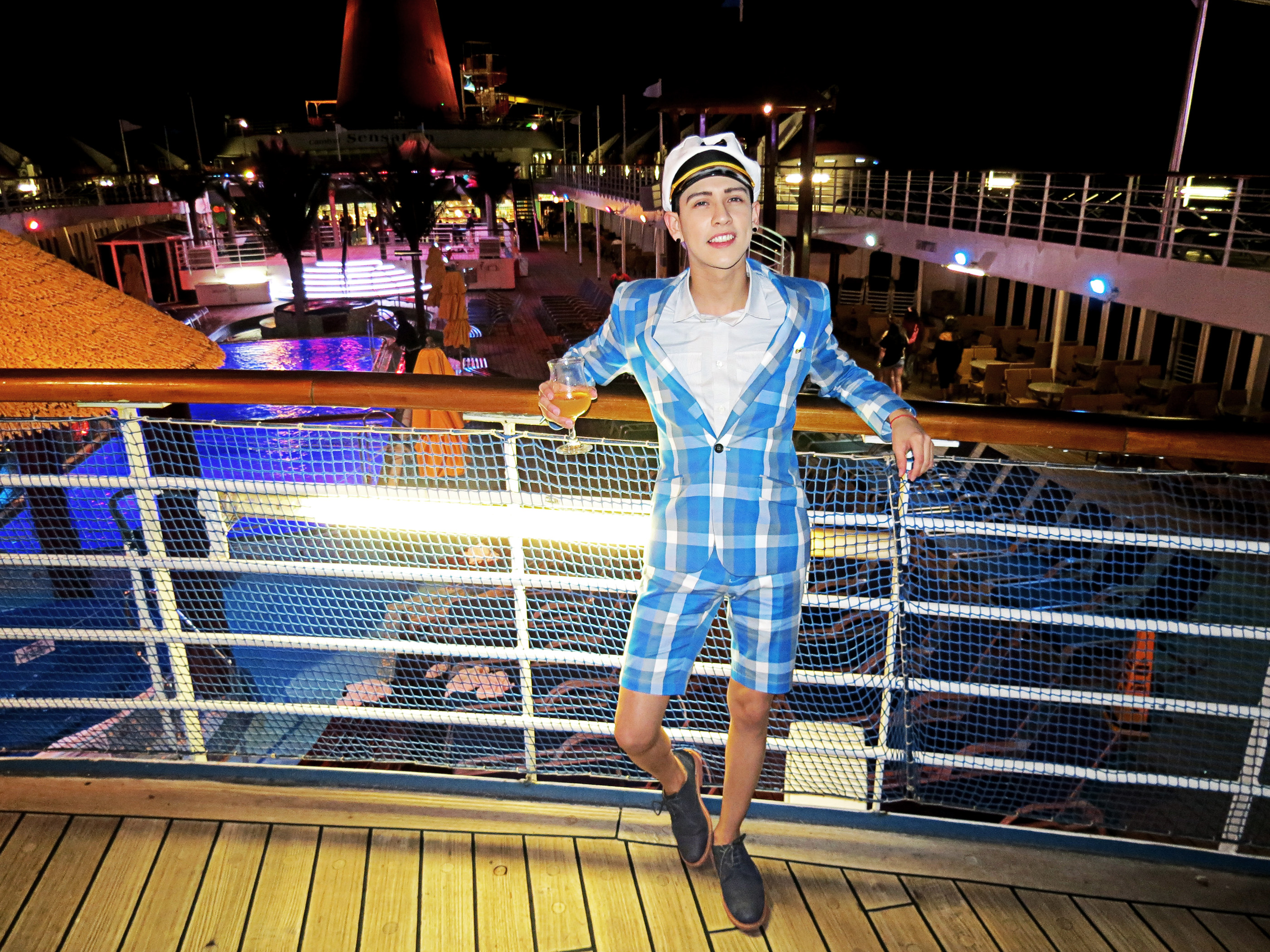 Where can people check out your blog?
http://www.piecesofjameson.com
and my photography website
http://www.brianjamesonphotos.com
What influential people have you met? And did you learn anything from them?
Not really anyone. My mom because she's taught me allot about life but more then anything I believe I've taught myself the most. Through every mistake I learn and grow more and more. Even when things fuck up I stay optimistic about everything. I look on the bright side of everything even though I can be a very dark individual, I know where to find light and when it's needed.
Do you have a mentor?
Not really. I tend to deal with problems and certain situations all on my own. I have all my friends to talk to about everything I go through. Joey was kind of my mentor and ever since he passed away I just sit in my room or sleep when I'm feeling down or things are messing up. I talk to my friends about what's going on with me but it's not how I would go to Joey for everything. He was amazing at helping me forget and brush shit off. I miss him these days more than ever because of how much is going on.
How did you deal with the lost of your friend Joey?
Dealing with Joey's loss was nothing like I've ever delt with in my entire life. I never imagined losing him. It was extremely difficult for me because I loved him like a brother. He was my other half. I struggled with it for a long time and made a ton of really bad mistakes that I'm regretting till this day because they're not good… I still haven't really fully coped with his loss because I miss him allot. I'm a happy person because I don't allow myself to be sad but when it comes to Joey's passing I sometimes instantly start crying just because it hurts me still to not have him here or to talk about him. To not be able to tell him what's happening and to not have him hug me or crack me up to forget about my problems hurts me allot. But I know he's somewhere happy and I know he's around because of the way things happen. I hope to see him again but for now I have to continue to live life and stand strong on my own…

What are your ambitions for the future?
If my photography goes as well as it has the past month then I'll definitely stick to it and go to school for graphic design so I can work in that field. You don't really need a photography degree you just have to really know what a good photo looks like. It's editing that is a pain in the ass if you don't know how to use photoshop or adobe products in general. I've been using photoshop since I was 16, I know my ways around photoshop lol.
You are working as a photographer, when did that start?
I've been photographing since 2012 but back then I was still modeling so when I did go out and take photos I just used them for my blog. I loved them and I'll be using some of those older shots for my event. I just launched the whole idea in December and just started getting it all rolling in January and it's going amazing. I've had so many opportunities present themselves extremely fast so that's a good feeling. I know that this is definitely the path I'm meant to take. I'll be taking online courses soon and see what else I can learn.
What do you take pictures of when you are working?
Landscapes or Macrophotography. I LOVE to just get outdoors and photograph nature. I love macrophotography because I love to get up close shots of anything small. It's fun to me. I tend to only work with models that I REALLY want to work with because shooting models requires allot more work unless you shoot outside and even then you have to make sure you get the right lighting. I just enjoy being outdoors and alone more. I'm very picky with who I shoot with.
And what do you like to photograph when you are of work?
I like to photograph landscapes more then anything. They tend to give me a sense of appreciation and deep thought. Landscape photos inspire me to travel and give me a sense of appreciation for life and how beautiful nature is and can be or how cruel it can be.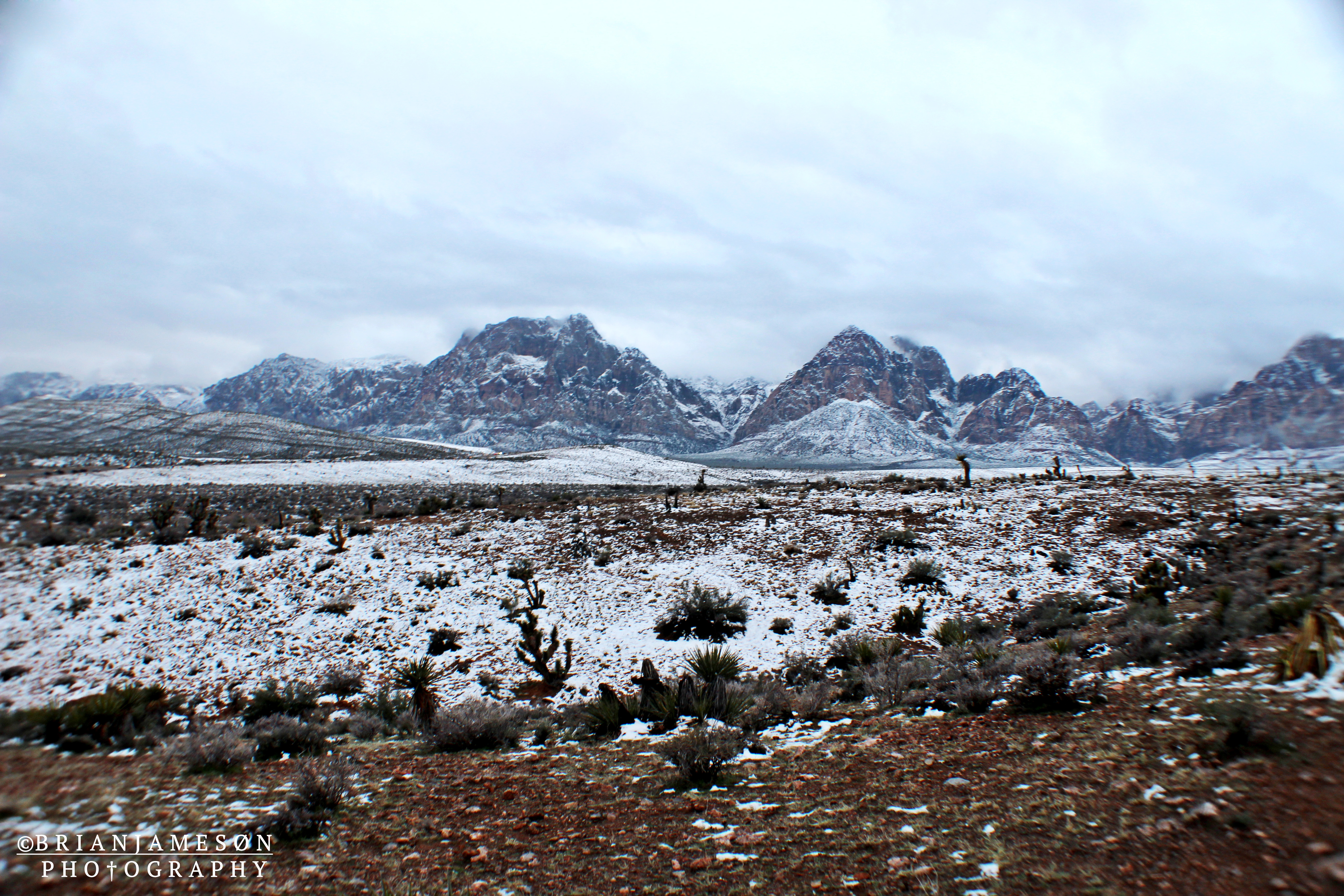 Tell me about the Grandeur Show where you will show your pictures to the public?
RAW is an event where a bunch of artists come together. So hair stylists, photographers, artists, makeup artists everything art related really. It's an event where you can promote and sell your work so I feel it would be a perfect start to do it and see how I do.
Can anyone attend? How can they?
The event is 21+ and tickets can be purchased here.
http://www.rawartists.org/lasvegas/grandeur/?artist=240104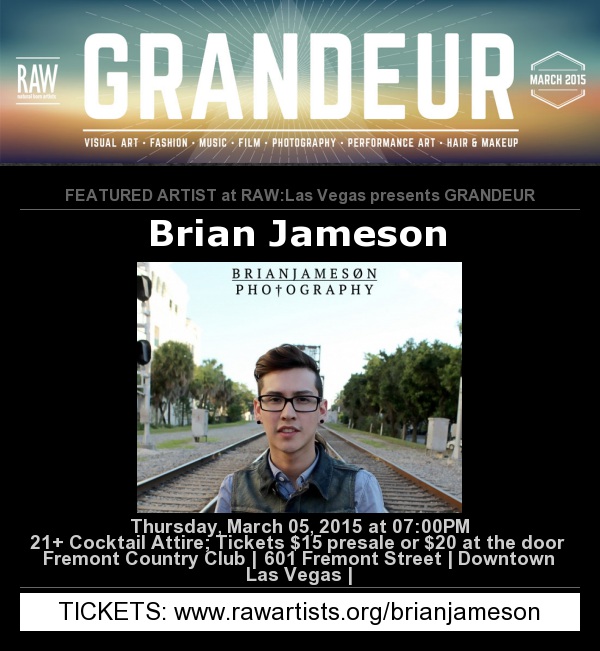 Tell me what this was: Eden Shizzle: Dr. Drew's "Sex With Mom and Dad"?
We filmed a piece of Sex with Mom and Dad years ago but it never got aired I believe? I could give a shit less if it did or didn't lol.
What other things do you do when you are not working?
I'm very simple honestly. I'm not this huge crazy party person like I portray myself. Almost every night after work I come home and watch something on Netflix and eat or just play online until I get tired. I like to go out alone allot and take photos and just be alone. I like to shop but the damage I did in Florida and in the Bahamas was not pretty so I'm still recovering haha. I don't have grindr or tinder or any of that shit so it's rare when I do meet someone because I'm very sheltered. I like to read and write allot on my free time as well so I do that too.
What type of music, movies and books do you enjoy?
Music: allot of metal mainly but here are some bands and DJ's I enjoy. In this moment, crown the empire, bleeding through, black dahlia murder, bring me the horizon, The Devil Wears Prada, Wavves, Dillon Francis, Destroid, Knife Party, Deftones.
Are you religious?
I wouldn't say religious but yes I believe in God to the fullest. I attend Church every Tuesday or at least try to and pray as much as I can. I definitely believe in God and there's many signs I've received through out the years that have led me to believe that God really is watching over me and loves me. No matter how shitty things can be I feel God always puts people in my life that help me and puts me in certain situations that will always teach me a lesson and help me grow. I always keep my mind and heart open to him.
Are you in a relationship?
Been single 4 years this year and going strong lol. I have someone I'm crushing on but just waiting to see how things go right now.
I'm not one to put up with shit and I'm not one to play fix-it games with broken people. I can't fix what's broken if not even I know where to start, and I constantly run into broken people. I'm not perfect and there's allot of imperfections about me but that's why I don't get into relationships; I'm still working on me. Until the day I find someone who can truly understand me and understand my emotions and love me the same way I love them, then I will continue to remain single. I don't even like casual relationships. I take love serious because when I do get into a relationship I want it to lead to love so I won't waste my time if I don't feel it. I have too much love in me to give to the wrong fucking asshole.
#tooproud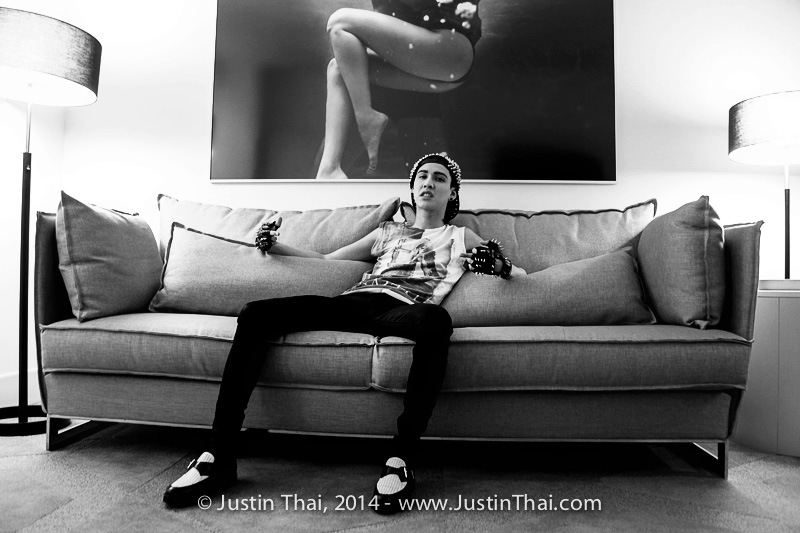 You keep staying in shape and looking gorgeous? What is your secrets to keeping fit and beautiful?
Well thanks lol. Well I've been going to the gym, eating more, and taking a ton of vitamins. I've also been doing tons of facials and using tons of anti-aging creams everyday. I drink liquid collagen to make sure my skin stays plump and pretty lol.
Do you speak fluent Spanish? Whats your favorite wisdom's quote in Spanish?
I do
my favorite spanish quote would be
"ojos que ven, corazones que no sienten"
Which translates to "eyes that see but hearts that don't feel."
My mom taught it to me and as I get older I realize how deep it goes. It's scary living in a world now where people will see you in pain or see you're in trouble and instead of helping they'll pull out their phones to record it to get likes and have a viral video online. It's embarrassing and sad.
I checked out your life events on Facebook and found out that you quit smoking in 2012, since I failed on this I was wondering if you are still going strong and if you are, how did you do it?
I can quit just about anything. I've never truly been addicted to cigarettes I just smoked because I wanted to really. Just like you have a choice to smoke you have a choice to quit and be healthy. I just feel like it's gross. I HATE to smell bad and I certainly don't want to smell like shit smoke.
Your cat Meow Meow has been one of my favorites to follow after we became friends on Facebook when you share stories about her. Have you been worried she would become more famous then you? Like the next new hit after the internet phenomenon "Grumpy Cat?"
If I truly promoted Meow Meow the way I promote myself I can tell you now she would be an internet sensation lol. That cat has so much personality it's ridiculous. She drives me nuts sometimes but Meow Meow is the reason I've stayed sane. Really considered to get her a new friend.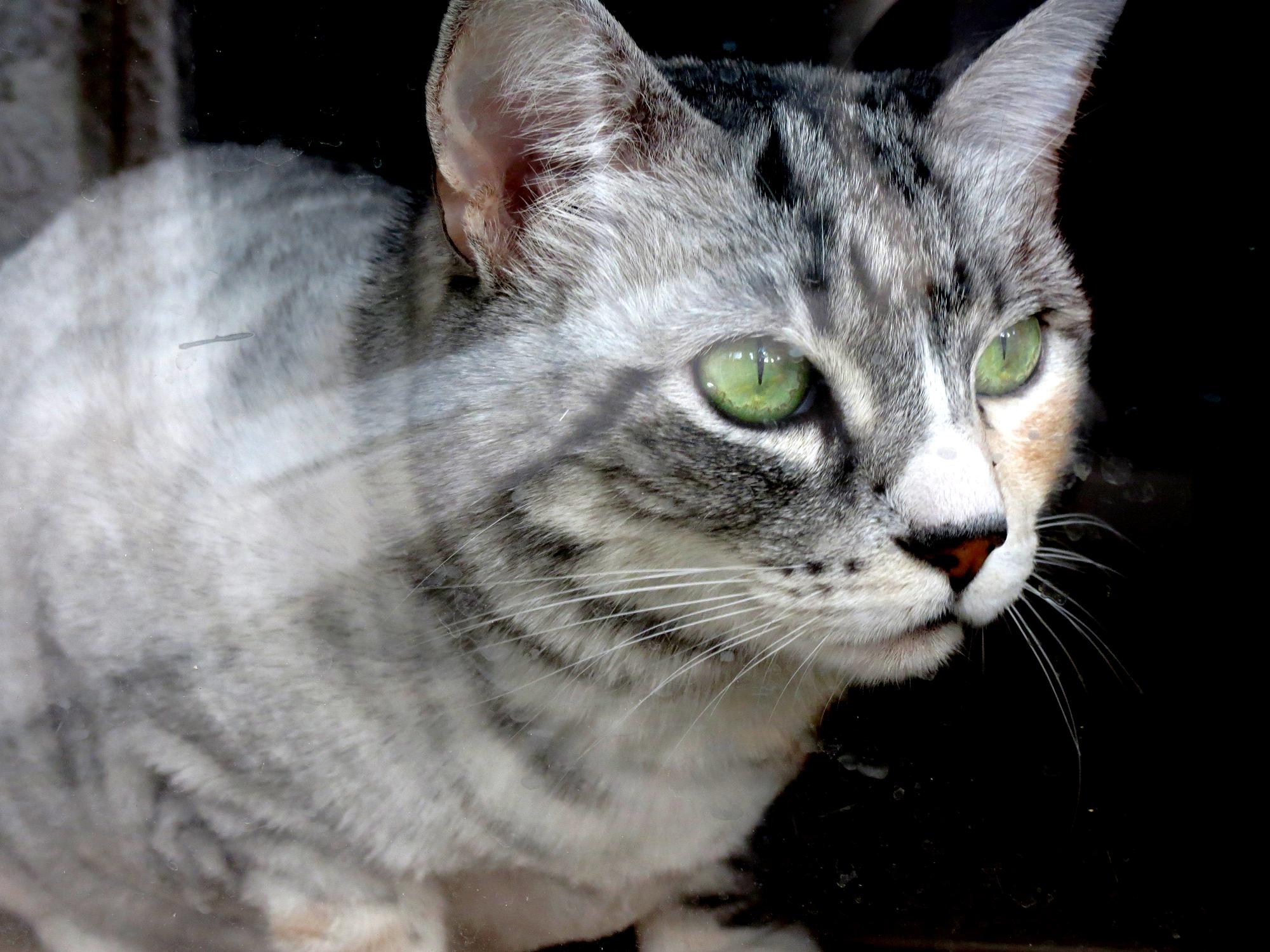 You live in Las Vegas. I always wanted to go there. But how is it to stay in business there? Is it difficult and competitive?
Vegas is extremely competitive for the simple fact that it's a very business filled town. You have to really know what you're doing out here if you want to get far. You can't be someone who settles and stays settled unless you want to live a very basic boring life stuck in Vegas. Vegas has a way of keeping you and chewing you up and spitting you out if you don't know yourself and know what you want. That's why I constantly change things about myself and change jobs or change what I want to do with my life because I try to do as much as possible to just stay consistent. Most importantly, I do what I love and enjoy life to the very fullest. Because life is truly an amazing experience and should be constantly changed around to fit your likes more and for you to be happy. Happiness is key to succeeding and key to becoming something more.
How can people follow you online?
Instagram: @BrianJameson
Twitter: @BrianJameson
Facebook: http://facebook.com/PiecesofJameson
Blog: piecesofjameson.com
What do you recommend people to check out further?
My photography website: brianjamesonphotos.com
Follow us on: