It has been some time since I have done interviews and to be honest I wasn`t sure I would do any new either. But then I know Antoine Lebel always have good reasons to catch my attention bringing me exactly what I need to be interested to do more promotion. And I am happy to start this first of 3 interviews for French-Twinks with their hot new guy Robin Castel.
In the next 2 days I have 2 more model interviews for French-Twinks which will be published on SmackyGirl. Who the other 2 are you will have to wait and see because that is a secret of course. But the first guy out is Robin, and OMG is he very very cute. And funny!! He obviously has an interest in partying, and he thinks Monday, Tuesdays and Wednesdays are the most boring days in the week. If you want to find out why he thinks that, you got to keep reading this interview.
Also don`t forget to visit French-Twinks if you want to see more of Robin Castel and other hot models in action. I also know that French-Twinks is one of the European gay porn studios who will begin offering VR Porn to their costumers. As matter of fact they are about to start their first shooting in VirtualReality (VR). To find out more visit:

If you think you got what it takes to become the new hot French Twink hit you can apply to become a porn star from here:
www.french-twinks.com/en/apply-to-model

Much thanks to Antoine Lebel for translating and helping me with these interviews. I hope you all will like getting to know Robin. If you want to follow him personally online you will find the links to his social media at the bottom of this interview.
A Brand New SmackyGirl 2016 Interview – Robin Castel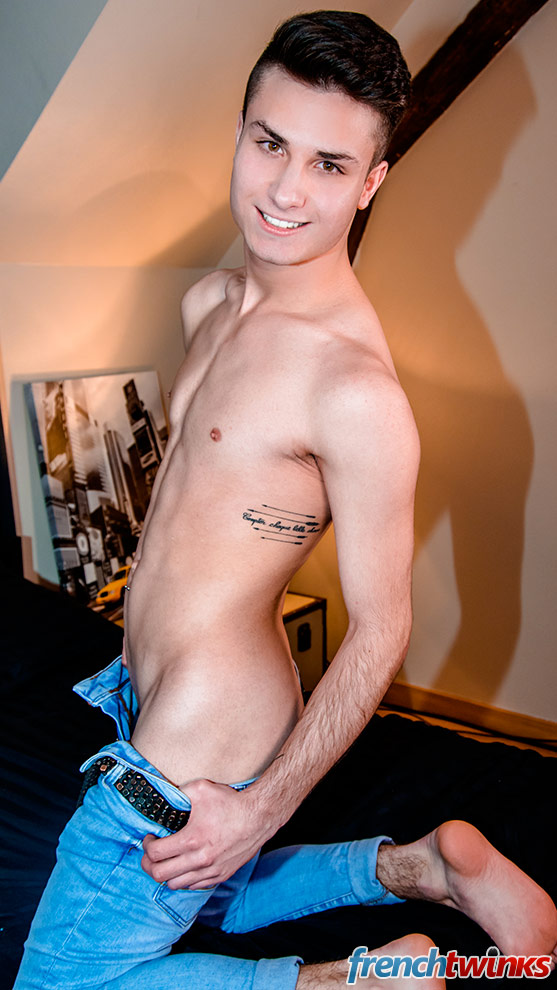 I got to know you through French-Twinks, tell a little us how it is to work with them and Antoine Lebel as a Director?
French Twinks is a renowned studios in France, that's why I chose to work for them. I knew it would be professional, safe and I had heard a lot of good things about them, I'm definitely not disappointed.
Why do you want to work as a model, how did you become model?
It was a personal challenge, I wanted to know if I could push my limits and perform well in front of camera.
What was your first impressions when you walked around on the set for the first time?
I was a bit stressed, but after a few minutes talking with the other models and the production team I felt better and it was easier than I thought. It's all in your mind.
Have you worked for other studios?
No, I started at French Twinks and I'm exclusive there.
What is the best thing about being a model?
I love to feel free even if I'm in couple. Doing sex for business is not cheating I think, and it's a good way to never be bored.
Tell us who you have modeled with? / Who was the most fun to work with?
I'm new in porn, but I loved to shoot with all of my partners. Of course Camille Kenzo is the biggest star here, so it was a great pleasure to shoot my first ever scene with him.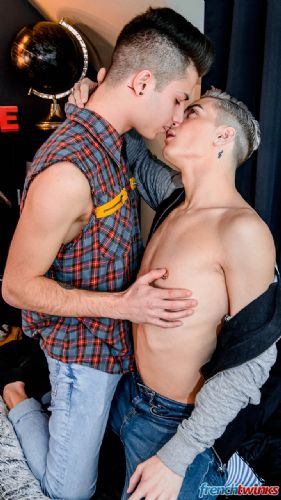 What is the best advise French-Twinks have given you?
I was only top at first and French Twinks suggested me to become versatile to be able to shoot more scenes and finally I love to be bottom too now.
What do you do if you get nervous before a shoot?
I'm never stressed before to shoot.
Have you established any new friendship with other models?
I'm new there, so it's a bit early to talk about friendship, but globally I like everyone.
How do you practice before a shoot?
A few weeks before I try to take care of my skin, my body to look always better.
What work are you most proud of?
I love to see my photos after a shooting, to see my face (and more lol) on magazine.
How does your friends and family feel about you modelling?
I lost some friends, but I see some others approving what I'm doing and it surprised me. Finally it make a good sort in my friends list.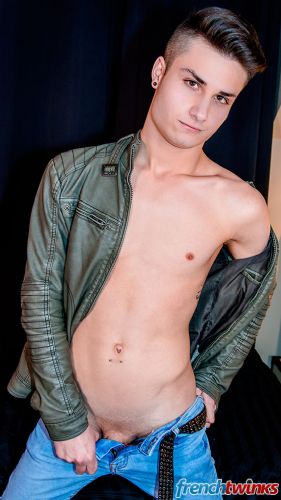 How would you describe yourself in 3 words?
Willing, angel and devil
Where are you from?
I'm from Lorraine (east of France) like Chris Loan
How old are you?
I'm 19 years old
Tell us about yourself in private, what do you do for fun when off work?
I love clubbing and shopping
What makes you sad?
Monday, Tuesday and Wednesday… because it's too quiet ! All clubs are closed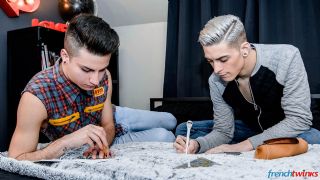 What makes you happy?
I'm happy when my bank account is full and I can use my money to offer gift and have a good time with my boyfriend.
Tell me what movies and tv programs you watch?
I like a lot of US Series like "Walking dead", "American Horror Story" and usually horror movies
What music do you like to listen to?
I'm huge fan of Sia.
When is your birthday?
11th of June
Are you in a relationship or have a crush on someone?
Yes but not with a porn model.
What is your orientation? Are you gay/straight or bi?:
Gay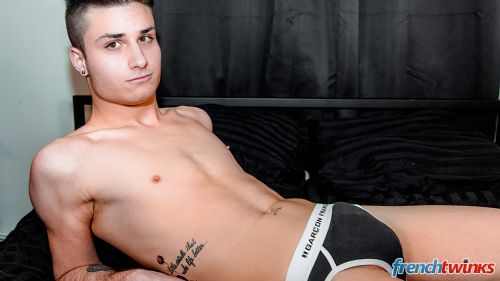 Have you ever been with a girl?
Yes just one time and I said: "Never again !". It was a terrible experience with a violent girl, she destroyed my balls lol
Do you live a healthy life?
I do sport but I'm not that healthy with food and drinking… I'm occasional smoker too
If we looked in your refrigerator, what would we find?
A lot of fruits, yogurt… and some alcohol
Do you believe its important for a model to be a good role model for teenagers?
There is a lot of young guys who contact me on social networks and sometime I'm a bit scared to discover their vision of sex. That's why even if I do porn I love the way how we did it at French Twinks: safe, smiling and free.
Do you have any personal favorite models you are inspired of or look up to? (if yes) Why has this person so much meaning to you?
I love Blake Mitchell. I hope he will work again at French Twinks in a next co-lab with Helix Studios.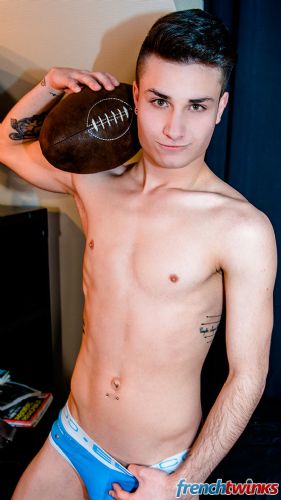 Do you have any public pages, sites or blogs online where fans and future work people can follow you?
Twitter: @Robincastelxxx
How was it to be interviewed by SmackyGirl.net?
Very good, thank you SmackyGirl !
Follow us on: