Jonathan Blaber is one of the guys who works for BoyNapped as a part of the staff that directs adult entertainment movies. I thought many of you out there would like to know how it is to have a job like that. Jonathan and me have met before at the Prowler Porn Awards and we have many nice chats after that. He is really a nice guy and I would recommend warmly that people apply to work for him and his company. Enjoy a brand new SmackyGirl interview with the director behind Blake Mason and EuroBoy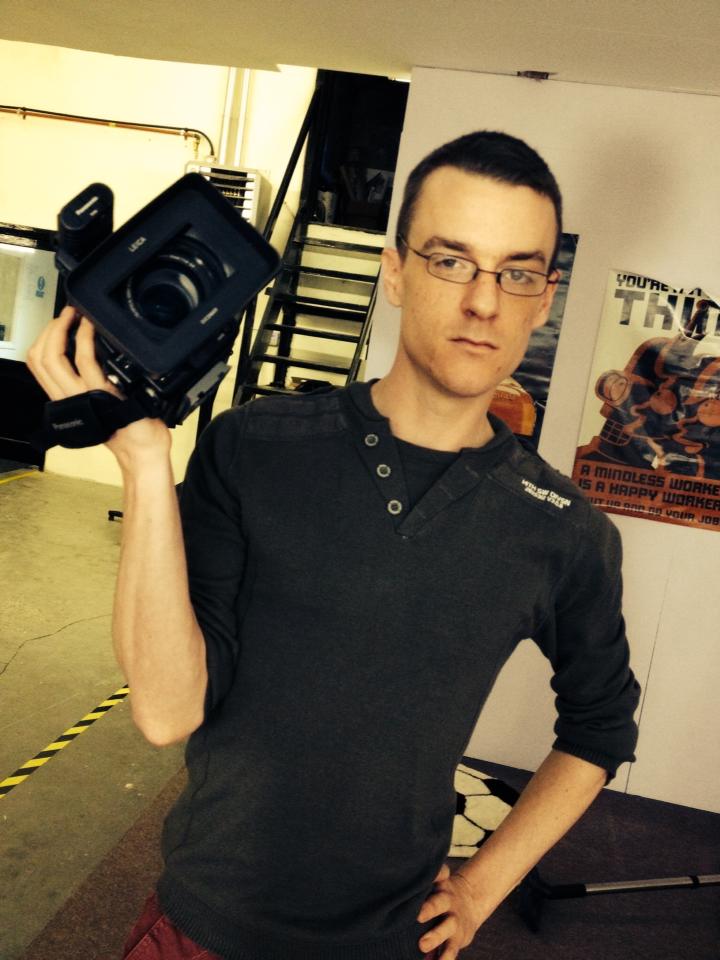 Jonathan Blaber

Tell us about yourself and your education?:
Well I only did a year in college, then went to work full time. I also have am AAT level two(accounting) which was one of my favourite jobs.
Me? Well I'm from a small village and lived on a place where being gay was as weird as not being white. It was very 'local'
Who have you worked for in the past?:
Pics have worked for many studios. I started with Simon Booth with a rudeboiz back in 2006. I went tot then work for a company called planet lads as I had a photo shoot with the director. I then worked with them for a while as a camera man before going to work for ikandi which I made many films. Euroboy, load, bareback boys etc. when I returned to porn in 2012 I worked for boynapped. Which is owned by the company I now work for full time.
 How did you end up working where you are today?:
I met my boss back in 2006 and we have been friends since. I came back to work for Txxxm in 2013 as the director for one of the client contracts. I now run the client studio and produce for Euroboyxxx.com and BlakeMason.com
 What is your job and where can people follow your work as a director?:
My job title is producer of client content and I'm named on DVDs as the director. I make content for Euroboy and Blake Mason. The others, I cannot name.
 What is the best thing about working where you do?:
I work in a fun office and get to enjoy the day but still get my job done. I must admit it is nice to have my name on DVD covers and get asked to do interviews.
Tell us a little bit what e.g all these are:
Apply To Model, BoyNapped, The Prowler Porn Awards and other things you are involved in from your company?:
ApplyToModel.com is a model application site, it's now pumping hot models every day to many of the porn producers across the globe BoyNapped is the flagship name of the company. The prowler porn awards was a joint venture between us and MPG. British porn needs to be more well respected so with the awards it's helping people see how great the British porn producers and models are.
Are you patient and friendly in your work?:
I'm as patient as I can be but sometimes I have to put the managerial side first. I'm there to do a job. I am friendly and treat the lads(models) as my friends. Many of them are good friends now.
What work are you most proud of?;
The fact I have no bad reputation yet. Many producers are known by a reputation before the morons meet them. I haven't got one yet.
 So we met at the Prowler Porn Awards where I had a lot of fun, how did the idea of a Porn Award event come together and who was there with you to put it all together?:
It was Ben at TXXXM and simon at MPG. I didn't do much in the planning but it was all done by the lads I work with. I helped at the event but I was very busy producing content whilst the planning happened.
What was your favourite award that was handed out and why?:
Best on screen couple. JP deserved to win and was so wowed by it. But his other half, Sam, is a stud and yummy.
 So there has in the after time popped up some rumours that the awards where fixed, what do you say to that?:
I say people are jealous they never won. I was nominated but never made it to the last round. If it was fixed I would have won. But I saw the results coming in as we had updates which was very exciting.
After a well done awards event, will there be another and is there room for improvement or maybe adding more categories and expanding it?:
There is always room to improve in any factor of our job. I think there will be another and I hope to win an award. Vote for me. But I won't know until they announce it if there will be a 2015 PPA
How was your night and days before and after the event?:
We went to London on the Thursday and we had planning and setting up to do. It was very stressful and tiring but as soon as we starts the awards it was clear to see that all that hard work, sleepless nights and planning had paid off and I was so proud of the team.
 Have things gotten busier and are people satisfied with how the event was?:
Well we haven't had any complaints. But that's not my department.
Can a Director allow himself to have a favourite model and if yes, who is yours?:
Many do have a favourite but I don't allow a cute face to win me over. The only way I'll swoon is if you do an amazing job. I always out the good performers to the front of the queue. But there have been a few lads I've flustered for. No names at all will come from my lips……… Unless I am drunk. I drink Rioja by the way.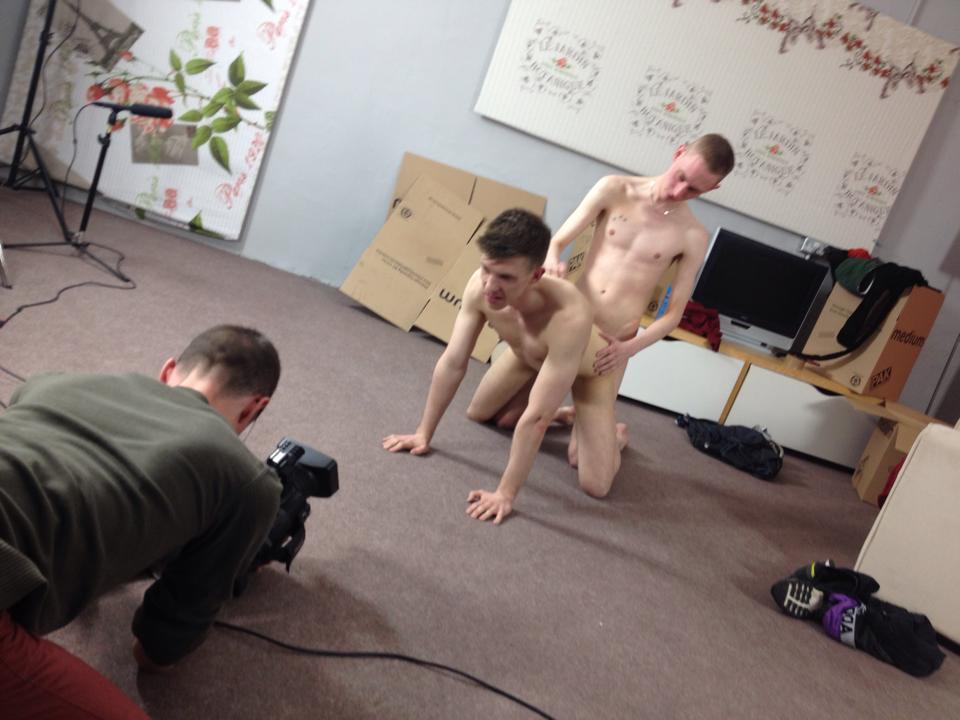 For those who wonder, what does a director in a porn company do during his work?:
I plan the porn. From building sets to filming to editing. I'm constantly busy but secretly love it.
How is it to work for the company you do? Is it a dream job?:
I love my job. At times I am very stressed but I love seeing the content leaving thinking 'I made that' and that makes my my day.
If someone wanted to work with you specificity, what sort of style, looks, personality or attitude do you prefer?:
I like nice people. I have met many and some can be divas but the best type of model is one that comes to work with us and does a great shoot and doesn't bother with all the gossip.
How did you come to hear about SmackyGirl and has it had good value for your work, company and the people you work with that SmackyGirl advertises for your work? How has it been for your company to team up with SmackyGirl?:
I know Smacky through a model, Reece Bentley. She's often spoken about as a great advertising place. I think it's nice to have someone talk our boys up.
How can people apply to model for your company and what sort of people do you look for?:
"How can people apply to model"? Applytomodel.com I like a large range of looks. Twinky boys to hunky lads to over 50's. I make all sorts of porn so apply!!!!!
I always ask models if they have worked with bad companies and if they would go back to companies like that. And never have I heard anyone ever mention yours company in a bad light. Which means there must be a few out there who doesn`t live up to the well know from media, "the grey dodgy areas of the porn industry" that makes the good ones look bad too. How much important would you say is it to make models feel safe, welcome and happy?:
Models should feel safe with us. It's important they trust us and feel comfortable. I like to chat and have tea/coffee with them as it calms people. Also I hope I never make the boys think bad of me. I love many of them and hope they feel the same.
 We have heard whispers that Connor Levi is in studio, care to give us some spoilers on what we will expect from my "husband" working for you?:
Well…. He did come and work with us(blakemason.com in April) and he was a lovely lad. He is very famous in porn and is not a diva. He was a treat to work with. I did feel a bit star stuck though.
And how about another awards winning Porn Star, Best British Twink Reece Bentley? What`s his future working for you going to give the fans?:
Well Reece will still be on BoyNapped and is featured in Euroboy and Blake Mason. That lad has much potential and will make himself bigger as he deserves.
And you have one of my bloggers there, Kai Alexander from time to time, anything we need to look forward to about him in the future?:
Kai did an interview with me many moons ago. He is in birthday boy by euroboy. Out now!! He is also going to be in the DVD I'm currently filming. I'll not share that info but I cannot wait to film that scene.
So as a Director but also working for a mayor porn company in the UK. Are you interested in any politics and what goes around in the society that has agendas that concerns and interest the porn industry or the LGTB community?:
Well we have many issues for the new laws which are making something's hard to film in the UK through to the changes in the BBFC rules. People hunk porn is easy but we have so many bumps in our road.
Do you have any other directors or maybe producers that you are inspired of or look up to?:
I will always have a torch to the legend that is Simon Booth, the first ever contact in porn I made. Also the man who spotted me and he is also the man I thank for my success. Without him I may never be where I am now. I told him that at the applytomodel event.
 The models seem very happy to be able to work for your company. Is there any models you think stand out and is more attractive?:
Some but I would never say I have favourites. We have had big names in our studio but I love all the lads.
How would you describe your relationship with the models, do you keep it strictly business or do you meet up with them on a more social setting?:
I like to keep things professional but we are all human. There are a few models the I am very good friends with but that's because of similar hobbies etc 30. What new exciting work can we be expecting from you in the future?: Well right now I'm very busy with current products.
Quick advertisement for your company, what new things do you recommend that people check out?:
Apply at www.ApplyToModel.com!!!!!!
Also watch out for me as a model in an upcoming BoyNapped DVD.
 How was it to be interviewed by SmackyGirl?:
It was a pleasure
x
Cast your votes for your favorite to win a Prowler Porn Award
http://www.prowlerpornawards.com/vote/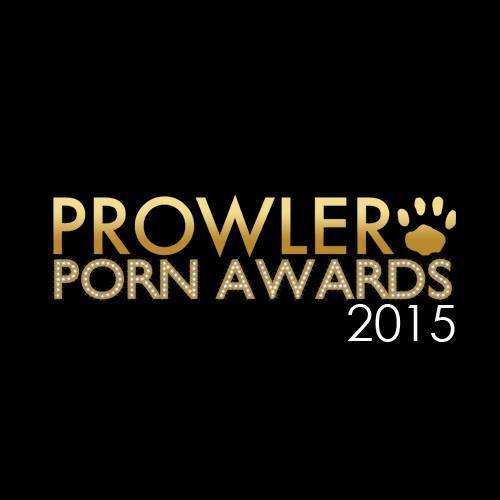 Follow us on: