SmackyGirl loves coming past these rare gems in life.. Yuri is stunningly beautiful and as you can see from his photos he has a thing with him that the photographer has made good effort capturing. His lips are amazingly sexy. I remember when John Smith from Staxus granted me this beautiful diamond to interview I had already noticed him for some time, but you know how slow I can be at asking for what I want because I am shy I never got around to do it before John Smith actually offereded me out of the blue himself, and said Hey Smacky here is a saffire for you and oh boy was I happy!! There was something about Yuri that had me ask John Smith one questions. I said: Is his lips real? And our guy at Staxus production has sworn to me that they are. And we do believe it. And I the one and only Smacky from SmackyGirl.com are delighted to show you our new interview with this Czech hottie..  He was amazingly nice and polite to interview and hoping to do more interviews with him in the future now that we have gotten these standard questions done and gotten to know him better. I am sure gonna follow his work and give you more exclusive news on this guy in the future.. Most people start hassling me for peoples contact details after I add the interviews to my blog. But this time I posted one picture of Yuri on to my time line with promises that a interview with him would arrive soon, later gays all over the globe has not been able to leave my inbox alone about this guy and wants me to hook up or get them in touch with this beauty.. Sorry that I can`t be at any more help. I only do the interviews and with that said….
Please Enjoy Natural Beauty!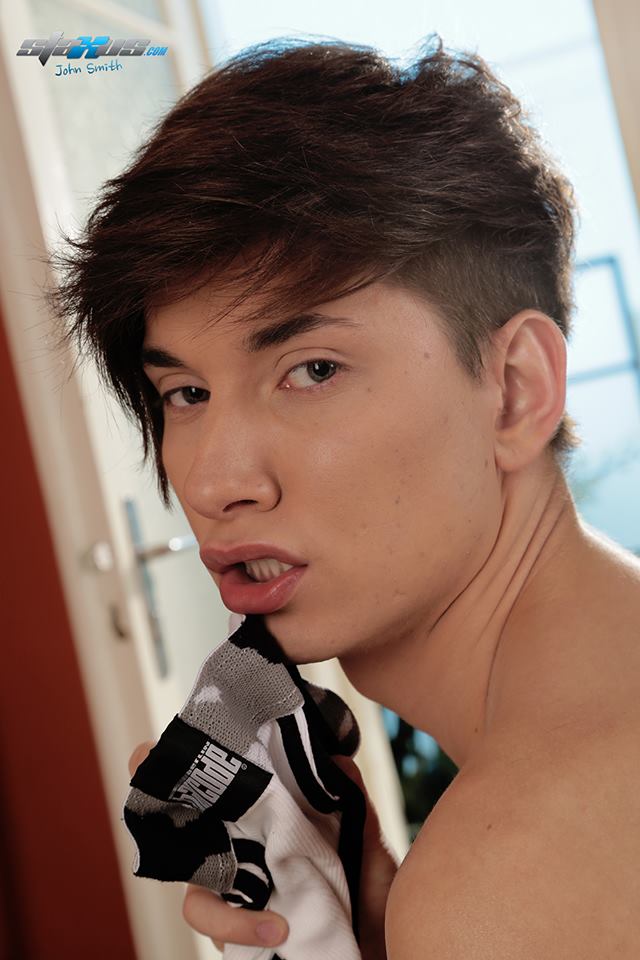 Why do you want to work as a model, how did you come to apply as a model?:
Since I was a child I was interesting in photos, and thought about model carrier. I started with a model school, which goal was become more strong and self-confident. I was born in a small town in Russia, so in that moment I could not even think about was modelling is. I like the process of making a video, a chance to have a role and doing everything for making a video more real.
What would be your dream role be as an actor?:
I would like, with two muscular guys somewhere on the cliffs overlooking the sea, in Spain, Italy or France.
What is the best thing about being a model?:
The best in being a model is a feeling of people's attention and growing up self-confidence. This is the moment when you can show your beauty and your work to the whole world.
How open are you to clients' requirements?:
Depends on their desires!
How did you hear about SmackyGirl.com?:
I heard it from my director John Smith.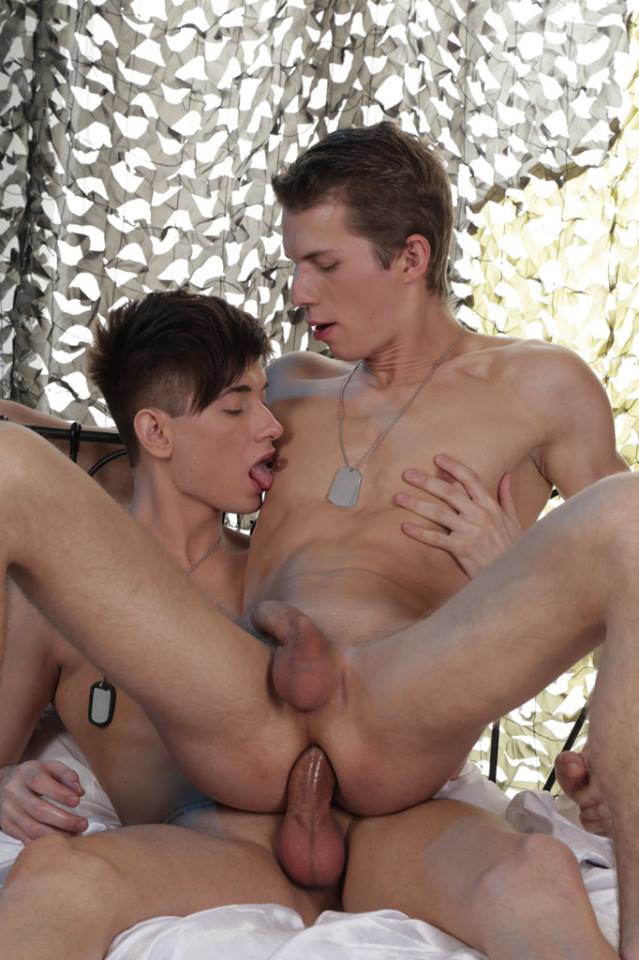 Tell us who you have worked for and with?:
I worked in studios: Czech Hunter, William Higgins, Staxus.
Which other models have you worked with?:
I have worked with Chase Hunt, Sven laarson, jace reed, Kris Wallace, Benjamin Dunn, Orlando white, Jason mike, Tom crua and that's not all models with whom I worked, had a great shooting with these guys!)
Who was the most fun to work with?:
I adore to work with Staxus, I love their attitude to me, so I have respect for them all, we every time have fun while doing a video. That's very good, cause then I don't have any stress. I feel really comfortable with them and would love to continue working.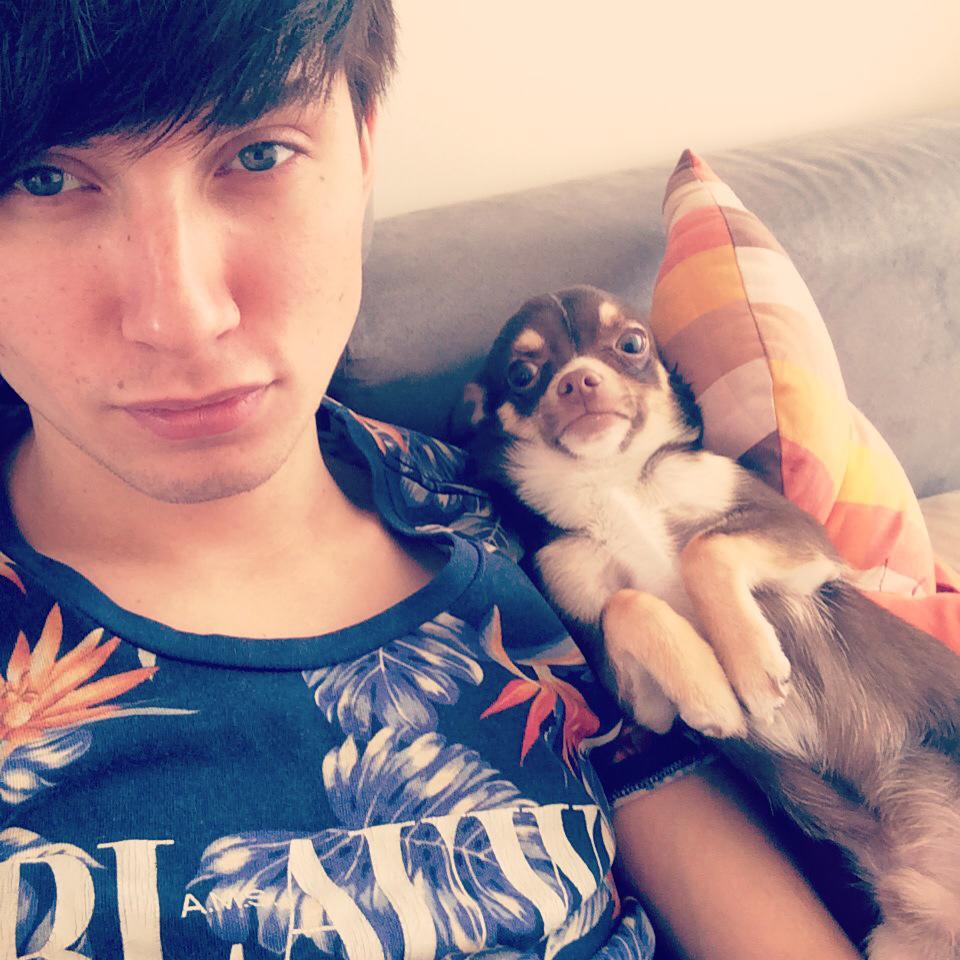 Have you established any new friendship with other models?:
No, I don't have any, but maybe with time in soon future.
Where does your limit go? What fetish porn would you not do?:
I think that my limit is to put an arm to ass, or a really huge vibrator. I'm really afraid of such big sizes!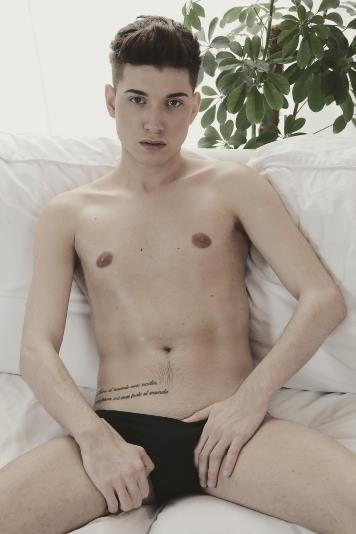 How do you practice your modelling?:
Keep fit in the gym, try to relax more and not think very much about it, I have enough of this at work.
What are you`re likes and dislikes?:
I like the process before filming. Watch how people are doing some stuff before starting making a video, it's very interesting to see.
I don't like when it's a middle of filming, it's started but still didn't finish.
What work are you most proud of?:
The scene with Orlando White, that was a hot scene, making me horny, that guy has something that making people want him.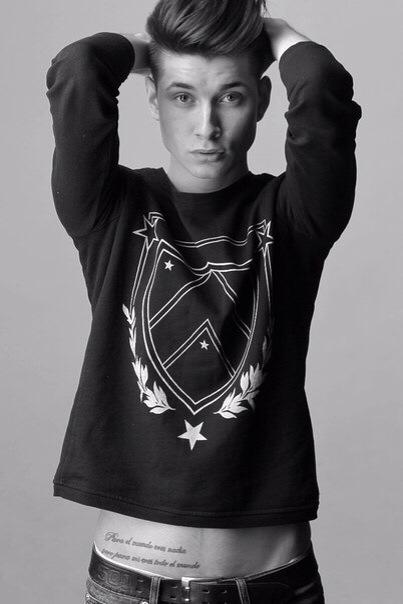 Have you experienced bad people working in the industry and how did you handle it?:
I had luck to never meet such people.
And would you be willing to work for someone who didn`t treat your right again?:
I don't think so! I would not work with them. Why would I do that to myself? I don't want to have scene which is looking nervous or not real.
Do you model locally or abroad as well?:
Nowadays I'm working just in Czech Republic.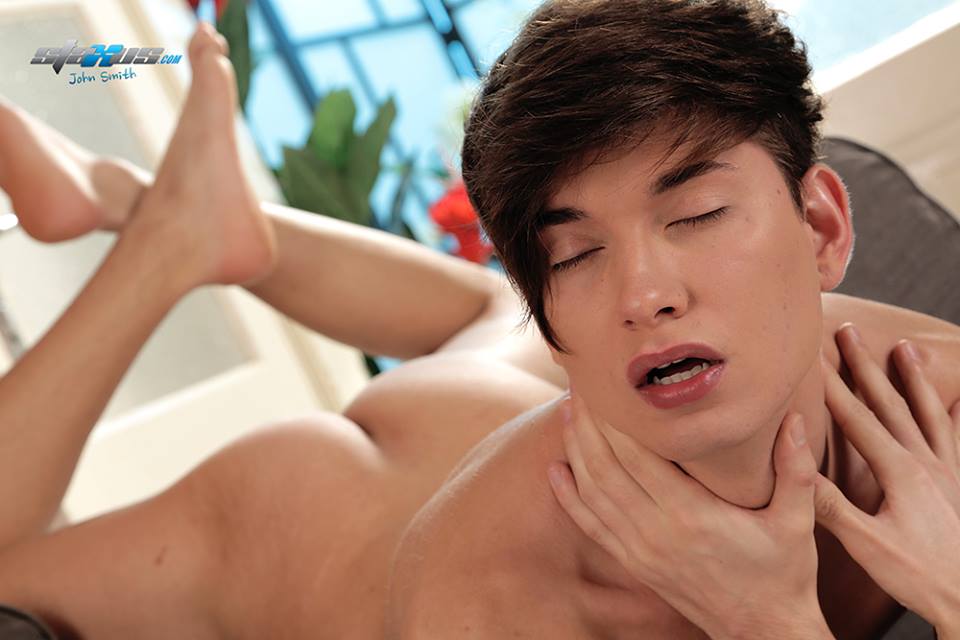 How does your friends and family feel about you modelling?:
I think I'm not ready to answer this question.
How would you describe yourself in 3 words?:
Just a normal guy that is following his dream.
Where are you from?:
I'm from Kaliningrad.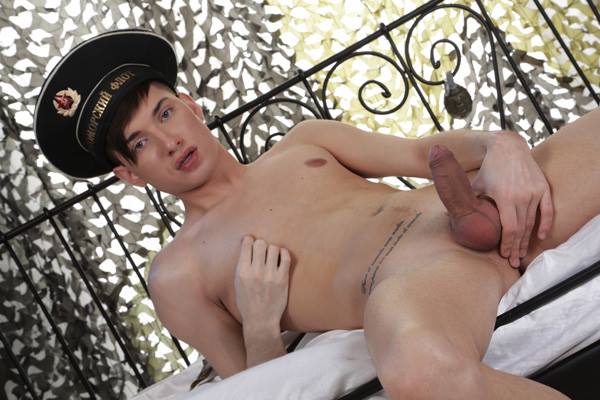 How old are you?:
Im 20 years old.
Tell us about Yourself in private, what do you do for fun when of work?:
My free time I spent with my dog, my close friends, going to gym, I'm not sitting just at one place.
What is your orientation? Are you gay/straight or bi?:
I'm a gay.
Have you ever been with a girl?:
Yes, sure. She was older than me on 5 years, I was dating her for a year, but after I went to Prague and decided for myself that I prefer boys.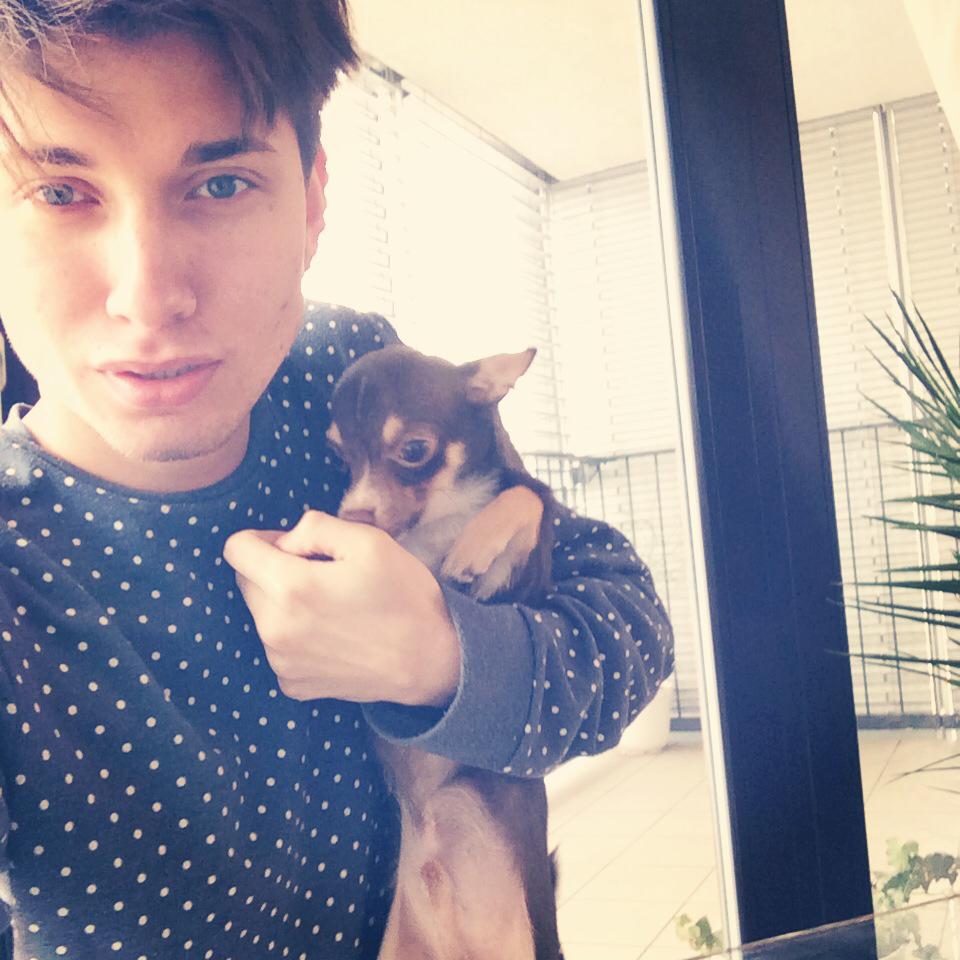 Do you live a healthy life?:
I try to follow healthy life, but I can't tell that I'm successful much…
If we looked in your refrigerator, what would we find?: 
Hmm, we will find there: Cheese, milk, orange juice, fruits, eggs, bread, different sauces, peanut butter, red and black Russian caviar, butter
So you have Russian Caviar in your fridge, do you like to live a fancy life style?:
And who does not love a luxurious life? I do not live a luxurious life, but I aspire to it, I try to bring everything to the ideal, and live a perfect life. The most important thing you need in this endeavor and not sit around waiting for a miracle!
Are you interested in politics and what goes around in the society?:
Yes, I like to follow news, discuss it after with my friends and listen to different points of views.
How is it to live as gay in Russia?:
Haha … gay life in Russia, like normal, I have not been there for 3 years, everyone knows that gay life in Europe is better than in Russia, so I prefer European life.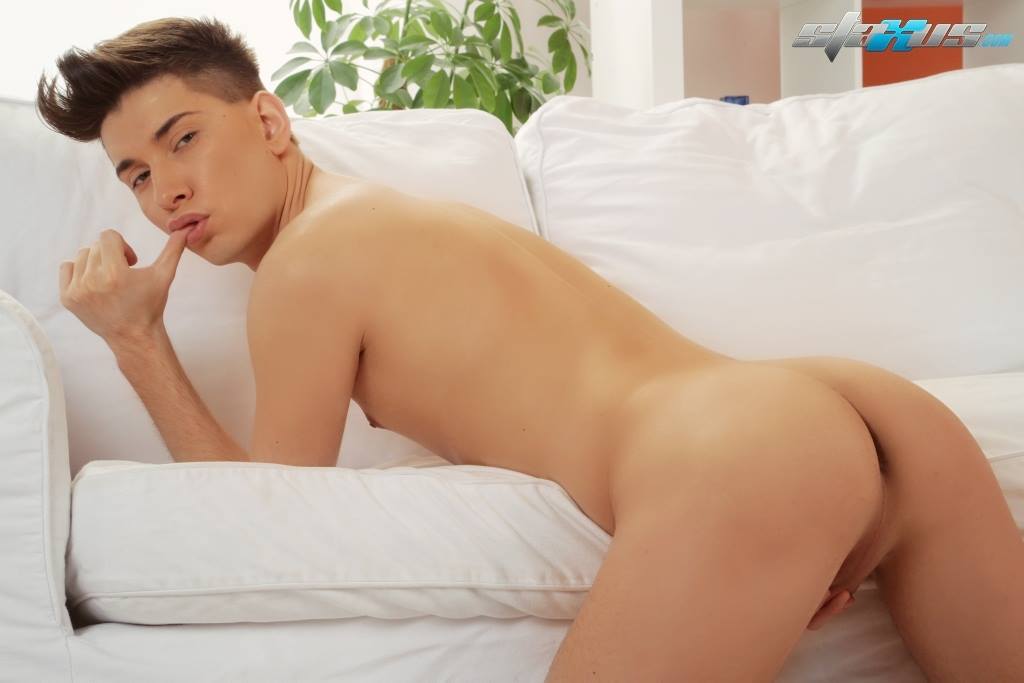 Do you believe its important for a model to be a good role model for teenagers?:
Depends from a model! Porn model is a model for teenagers?
Do you have any personal favourite models you are inspired of or look up to? (if yes) Why has this person so much meaning to you?:
My favourite model is a Jim Kerouac, I would love to make a video with him!;))
Will we be expecting anything new from you in the future?:
Yes, sure, I think you will see enough videos with me soon.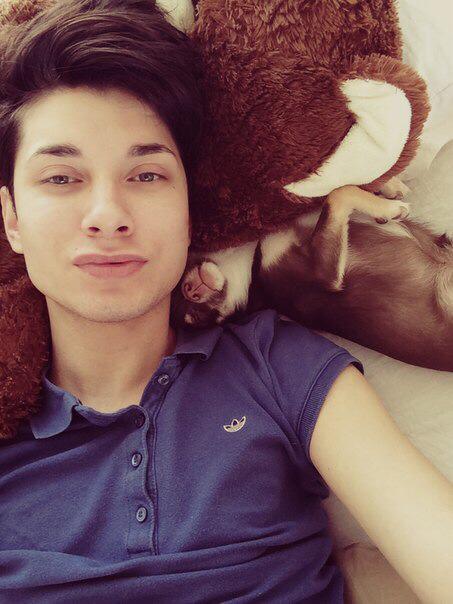 Do you have any public pages, sites or blogs online where fans and future work people can follow you?:
I don't have my blog, but I have Facebook and Twitter
https://www.facebook.com/YuriAdamov1
https://twitter.com/YuriAdamov
How was it to be interviewed by SmackyGirl.com?:
Yes, it was a good one, questions were quite simple, thought I didn't answer at one of them, but I think in near future I would do that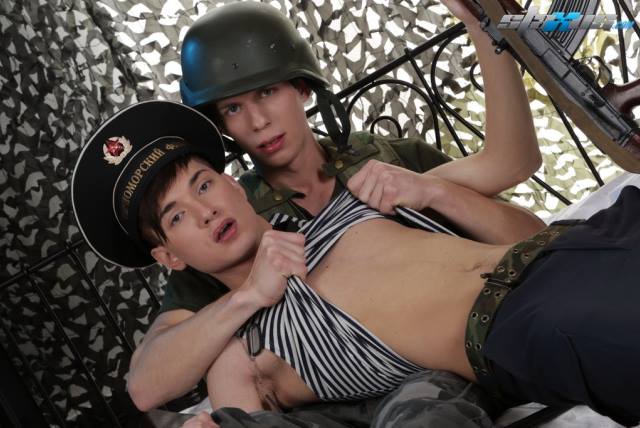 x
Cast your votes for your favorite to win a Prowler Porn Award
http://www.prowlerpornawards.com/vote/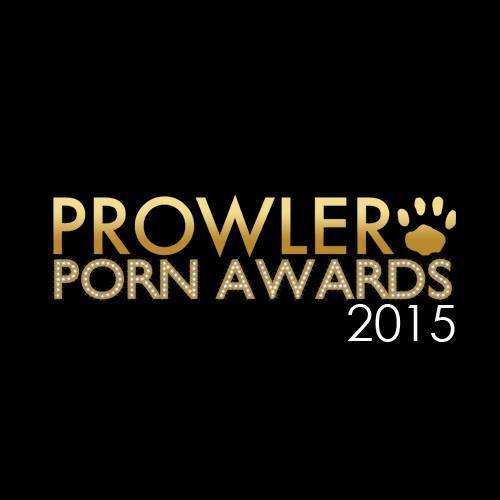 Follow us on: