I came over this guy on Twitter when he followed me. And like every gay a girl like me also dropped her jaw when she spotted this one. And I had no shame in me at all to ask him for a interview. This guy is such a dish its to die for.. Enjoy and drool over another brand new SmackyGirl interview.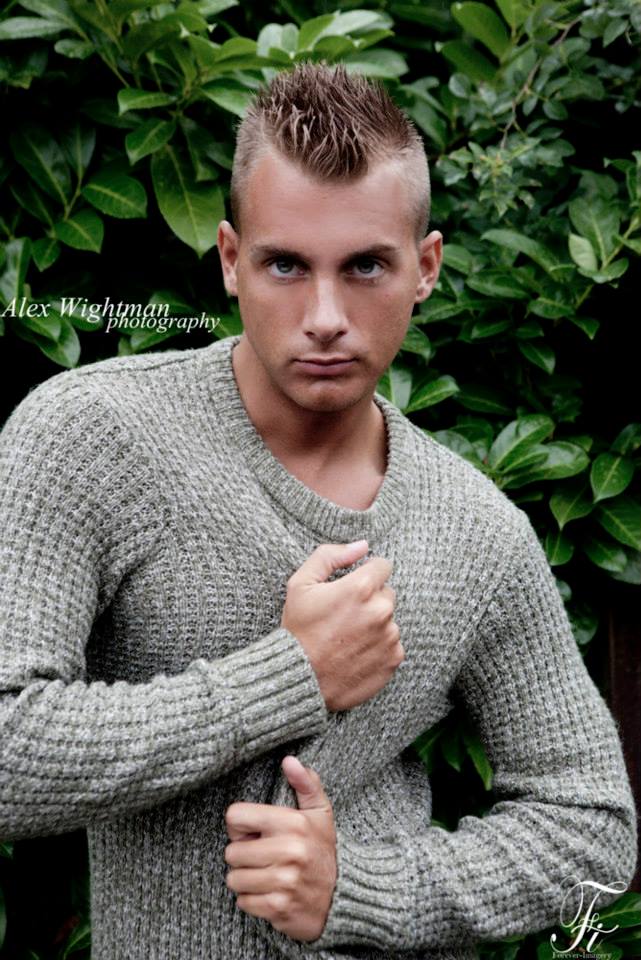 Shay Cruz
Why do you want to work as a model, how did you come to apply as a model?:Well my friends and family always said I should think about modelling so I applied for a article that was in GayTimes Magazine offering readers to apply to be in  the Naked Issue. sadly they never used our images in the end but I got a few contacts out of it which enabled my to get a few modelling jobs.
What is the best thing about being a model?:
Seeing yourself edited in professional pictures lol
How open are you to clients' requirements?:
Very open
Twitter
Tell us who you have worked for and with?: I
have worked for BoyGender.com, UKNakedMen.com with Theo Reid, Riley Tess and Dan Broughton and I have worked with some private photographers and one who has put my pictures in a French magazine called Sachet Mixte.
Who was the most fun to work with?:
They all fun in the own way so I can`t answer that.
 Have you established any new friendship with other models?:
Yeah I love meeting new people and making new friends and hope to meet more. They boys from UKNakedMen are great to work with behind and on camera.
Where does your limit go? What fetish porn would you not do?:
I would never do soundings where the put something in your cock!
 How do you practice your modelling?:
I don`t really practice. I think if you try to hard then you will end up looking unrelaxed so I just relax and enjoy myself.
What are you`re likes and dislikes?:
I like to go to the gym, go on the occasional sun bed and have lots of hot gay sex.
 What work are you most proud of?:
I take pride in everything that I do.
Have you experienced bad people working in the industry and how did you handle it?:
Not yet but if I did it would be their problem not mine.
And would you be willing to work for someone who didn`t treat your right again?:
I mean if I was being offered good money then I would just get on with it even if I hated the person. But it depends what they have done. I have my limits.
Do you model locally or abroad as well?:
Just the UK at the moment hopefully abroad one day.
How does your friends and family feel about you modelling?:
They are fine about it as long as I don`t do porn LOL
How would you describe yourself in 3 words?:
Fun, Easygoing, Chilled
Where are you from?:
Essex
How old are you?:
21
Tell us about yourself in private, what do you do for fun when of work?:
I go to the gym a lot and like to go out occasionally to Soho for a good piss up. And as soon as the weather is sunny I am outside tanning lol
What is your orientation? Are you gay/straight or bi?:
I am gay but sometimes I get curious about women.
Do you live a healthy life?:
No I think thats why I get curious sometimes lol
If we looked in your refrigerator, what would we find?:
Yoghurts, cheese, oranges, apples my special cucumber
Are you interested in politics and what goes around in the society?:
No I think its all boring
Do you believe its important for a model to be a good role model for teenagers?:
Not really. I personalty don`t have a role model. I think people should just be themselves without having to look up at somebody.
Do you have any personal favourite models you are inspired of or look up to? 
Why has this person so much meaning to you?: I like Paddy O`Brian because he is so hench and has done well for himself.
Will we be expecting anything new from you in the future?:
Hopefully more work on sites so you will see more of me 😉
Do you have any public pages, sites or blogs online where fans and future work people can follow you?:
My Twitter page @shayshaycruz214 and I am on facebook.
 How was it to be interviewed by SmackyGirl.com?
It waz amazing.**
Follow us on: