Guess what, I found this incredible new cutie right, so this one I know is gonna make a few producers, directors and companies swallow their morning coffee wrong seeing him, and want to have him model for them. So we`re gonna just let the riff raff between the companies be. And instead let old and new incoming fans enjoy getting to learn and know more about the cutest and newest hot twink; Joey Williams. He is known from sites such as Twink Towers and OakleighLads.com. Fans will find his twitter link to follow him personally at the bottom of this interview. To find shoots and more go check out these sites he feature on also.
http://www.oakleighlads.com/ and http://twinktowersstudio.com/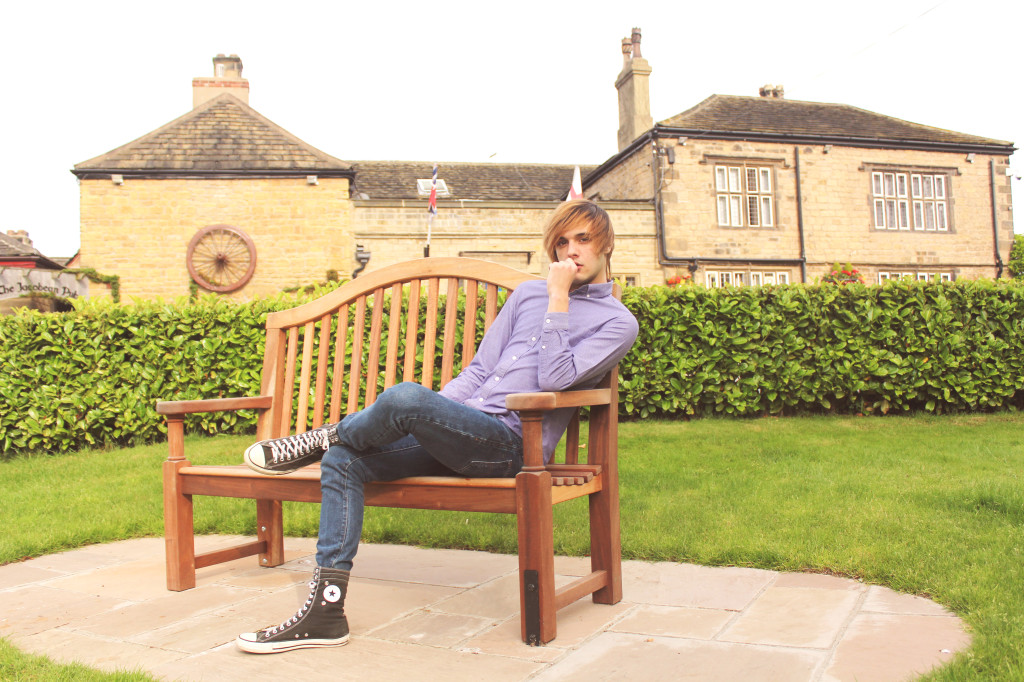 How did you become to apply for modelling? Where did it all begin.
Well I've always wanted to model. I never really had the self esteem to do so. I dabbled in it at college but never pushed for anything serious. After college I was working for a theme park when that finished I met Tobe and Twink Towers and started to get back into it. After a month or so it really started to take off 🙂
Tells us who you have worked with and for?
Well I've worked with Twink Towers, OakleighLads.com, The Kinksters Adult Store & PhotoYorks 🙂
Have you learned anything while working for each of these studios?
That every studio has their own views on creativity and that working with more studios helps me broaden my own creativity. other models and stars advice is golden and taking compliments is the best way of raising your self esteem. oh and also there is nothing wrong with been a bit naughty. seems more normal now haha! 🙂
So what other models have you been working with so far?
The guys at Twink Towers are always a massive laugh (Eg: Dawson Jacks and Tobe) me and Dawson are like brothers now. The Kinksters shoot was with a fair few other models including Levi Stephans and Kale they were amazing to work with! I'm looking forward to working with a lot more models in the future!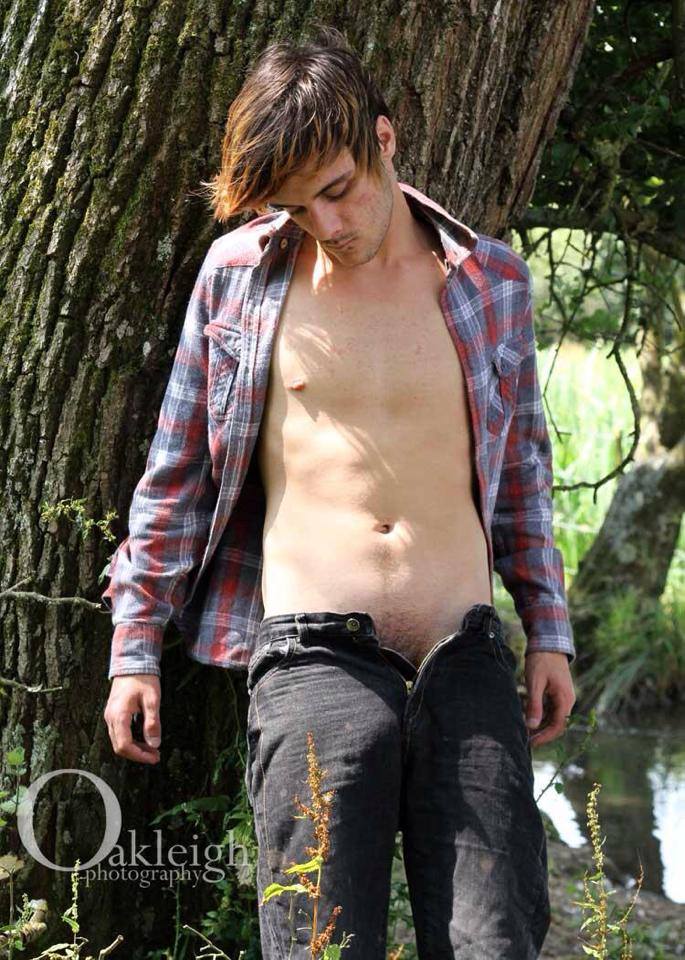 Do you have anyone special in mind that would be a dream come true for you to do a shoot with?
Well we've all got these "Porn Crushes" but if I had to pick one Luke Desmond. He's always been a goal to shoot with 🙂 Luke follows me on twitter and I couldn't believe it.
I have interviewed him long time ago, he is a great guy. Why would he be the perfect guy to do a shoot with
Well firstly he such a handsome guy! He comes under my perception of a scally lad and I loved the worked he did with BoyNapped! Love a good dom 😉
What is the best thing about being a model?
Deffo meeting new people. I have so many new people in my life now and people I would seriously consider friends than I did 6 month or so ago. Also the interaction with people on Twitter because they always make me smile 🙂
So you can say you have made new friendships after starting working as a model?
Without a doubt, Dawson (Twink Towers) and me talk daily and shoot together quite frequently. The Kinksters models i'm in touch with and also with the guys from the store. A lot of new contacts as far as photographers go My twitter people (although online based) are a big part of my life now 🙂
What turns you on and off?
Turn ons? Well I have an underwear fetish… Can't beat a guy in a hot Jock Strap or some tight boxers. Trackies and Joggers are also a huge one for me! Can't beat a bit of kink 😉
Turn offs? Ermm. I really don't know how to word this. I'm a guy who likes his masculine guys so guys who are not quite that… Don't do it for me. Sorry :/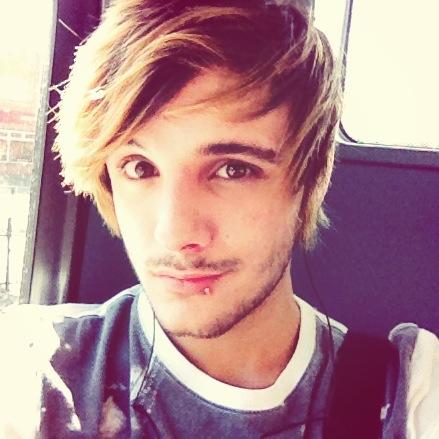 So a Barbie guy wouldn't get far with you?
Nothing wrong with someone who looks after themself and even a guy who spends forever getting ready. I suppose I just want the manly type at the same time if that makes sense 🙂
So what is your favourite part during a shoot?
I enjoy the action and the magic thats created in front of a lense… Although I really enjoy looking through the photos afterwards and seeing what we've created.
Is there any type of fetish porn you would not be willing to do?
I wouldn't put any limitations on the work I'm willing to do as I haven't tried everything. But there is nothing I have already done in the fetish world that I wouldn't repeat.
Who has been the funnies to work with and why?
If you were to say model it would have to be Dawson Jacks. He always brings a unique energy to any shoot that I have never experienced with any other model. He's such a hyper guy that is always so eager to make everyone smile, I love mi Dawson. 🙂
How do you rehearse or prepare to a shoot?
By making myself feel good on the outside because that way I can feel good on the inside. There isn't really too much you can do off set because each shoot is individual but thats a good way to start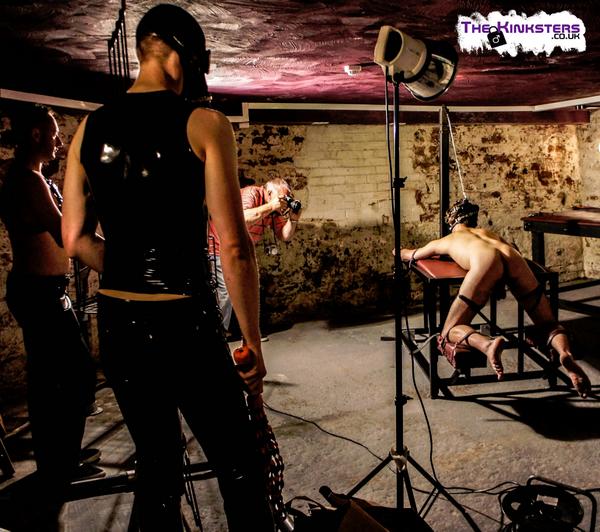 So how is your self esteem today when you know that many fans thinks you are super hot and companies wants you to model for them? Has it given it a boost?
In a word YES! I wouldn't be able to do what I do without the support of the fans that I have got. The ones sharing my material and giving me pointers on how to get better because I know I've got a way to go yet. Without them it would be impossible to get companies like The Kinksters and great photographers like Oakleigh to shoot with me. Also the self esteem Twink Towers and Tobe gave me to start it all off was immense 🙂
What work are you most proud of?:
The Kinksters Store. It was my first shoot that the material has left the internet. They have printed me on their Promo Gear and have just sent me images of the flyers and the ig banner they have just had printed that features me. That to me is a huge achievement. think it counts as my first published work 🙂
It will be seen at Manchester Pride and their own Club Night events. 🙂
Do you have any other companies you would love to be asked to shoot for?
Staxus, Boynapped, Hard Brit Lads are the main ones that spring to mind. I`ve been down the Staxus studios and am in touch with the people there through Twink Towers. Need to get some personal stuff out of of the way but i'm pushing into it shortly I hope 🙂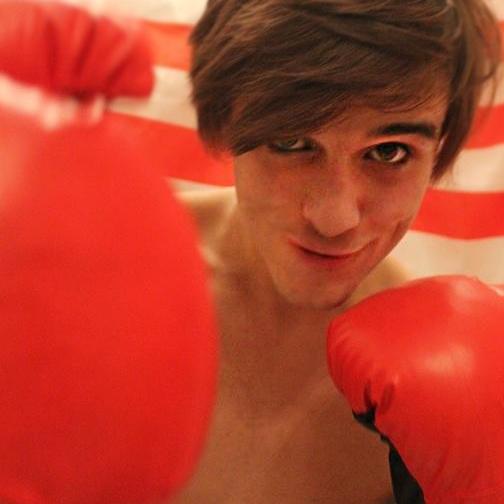 Well I know Staxus well. So you wouldn't mind modelling abroad then?
I'd love it! only ever been to Disneyland Paris back in 2000 and I don't remember that sadly :/
So you have your passport ready to jump on a plane to Prauge any time Staxus calls then? 😛
Unfortunately my passport expired in 2005. thats on my list after Leeds Festival to get 😉
Yes I think that would be a wise idea to fix fast.
So tell us what you do when you are not modelling, how old you are and where you come from?
When I am not modelling I am usually playing video games or drinking with friends. I am from West Yorkshire and I am 18 🙂
What games to you play?
Geeky side relieved. Minecraft is my favourite at the moment. Command & Conquer, Rollercoaster Tycoon and The Sims. Never been a C.O.D guy I like been creative and using my imagination 🙂
How did you pick your model name?
Well Joey is prefered name out of modelling and Jetboy was what my mum thought of (Funnily enough) it just stuck with me 🙂
What do you spend your shoot money on?
Clothes, Hair Products, partying, Music & Gigs.
Had you heard of SmackyGirl before?
Of course! I've seen you on Twitter and you recently interviewed Renee Maddox who has been working with Oakleigh recently as well 🙂
What kind of movies and type of music do you like?
Well I'm not really a movie buff but I recently saw The Lego Movie which I loved and also Disney Movies. Music wise my favorite band is Paramore, but it varies from Eminem to Slipknot, Bring Me The Horizion… That sort of thing.
Are you single or stolen?
Single, I've decided to dedicate my time and energy strictly into Modelling & porn. If a guy pops on the scene and we click then I'm not going to avoid it. I'm a happy singleton 🙂
What is your orientation? Are you gay/straight or bi?:
I'm 100% gay. I have been with females in a sexual way. It just didn't wet my whistle ;D
Haha, once I interviewed a guy who said "For you Smacky I am straight but for others I am gay" Do you have any female celebrities that would make you say the same? Such as many gays would say if it was Lady Gaga?
Hayley Williams, Pink & Rita Ora (Who sat on my knee and Slut-Dropped me on stage in front of 20,000 people in sheffield)
Hayley Williams is my Girl Crush 😛
Do you live a healthy life?
If we looked in your refrigerator, what would we find?
Ermm…at the moment.. 18 eggs, Cheese, Ham & Quorn chicken pieces for a omelette when I wake up.
If I have a healthy option I will always take it. Unless under the influence. Then a greasy kebab meat and chips is all that will help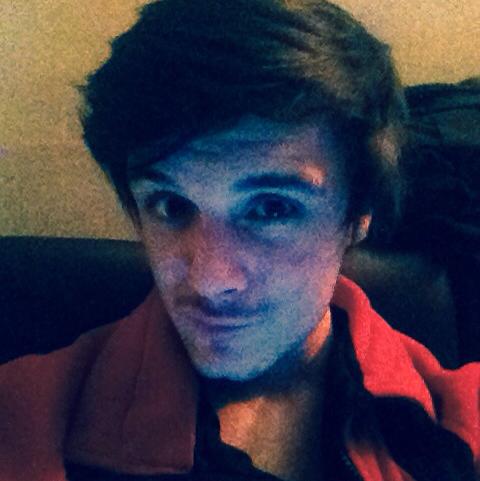 Are you interested in politics and what goes around in the society?
Do you believe its important for a model to be a good role model for teenagers?:
Politics isn't my strength but I try to keep upto date on the current UK politics and affairs.
I think Models are deffo important role models for young people. as long as they promoting self belief and honest, realistic values that are not causing anyone to feel bad about themselves because teenagers are the most self critical people out there. Trust me… i'm still one now 🙂
Who was the last person you kissed?
And what do you want for Christmas?
Ermm… I met a guy a few nights ago for a drink, Things got intense, so I'd say he was the last guy I kissed.
I'd say i'd like a gift card for The Kinksters store 😉
What do you sleep in and do you have a teddy bear?
I sleep in underwear and I do have 2. I have my Stitch (Disney) and a Bear Factory Bear my mum gave me when I was 8 Called Yellow 🙂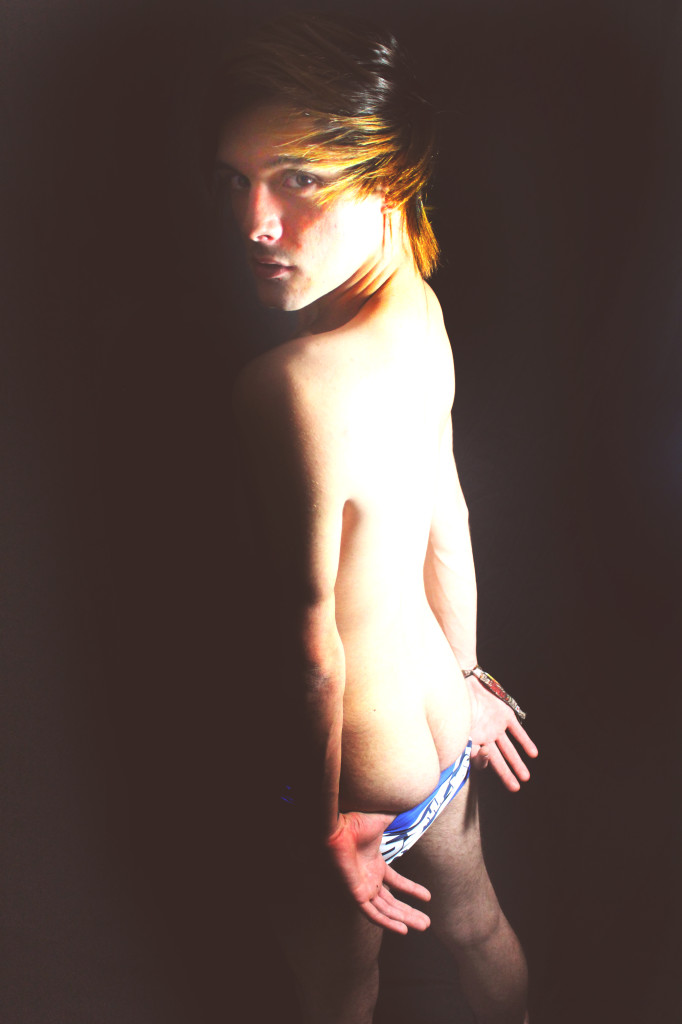 Where can people find your shoots?
They can find me on Twitter (@JoeyJetboyXXX) on Twink Towers (@TwinkTowersUK the website is down for the moment). @TheKinksters and also @Oakleightog 🙂 OakleighLads.com 🙂
Will we be expecting anything new from you in the future?
Without a doubt, Keep your eyes on me! I have alot planned with people so the future is a bright place at the moment! 🙂
So we have reached the end what do you think of the site SmackyGirl and how was it to be interviewed by SmackyGirl.net?
The site is something I will be spending a lot of time getting gossip off and it was so lovely to speak to you! I really hope we can chat again! 🙂 xx
Follow Joey on Twitter:
(@JoeyJetboyXXX)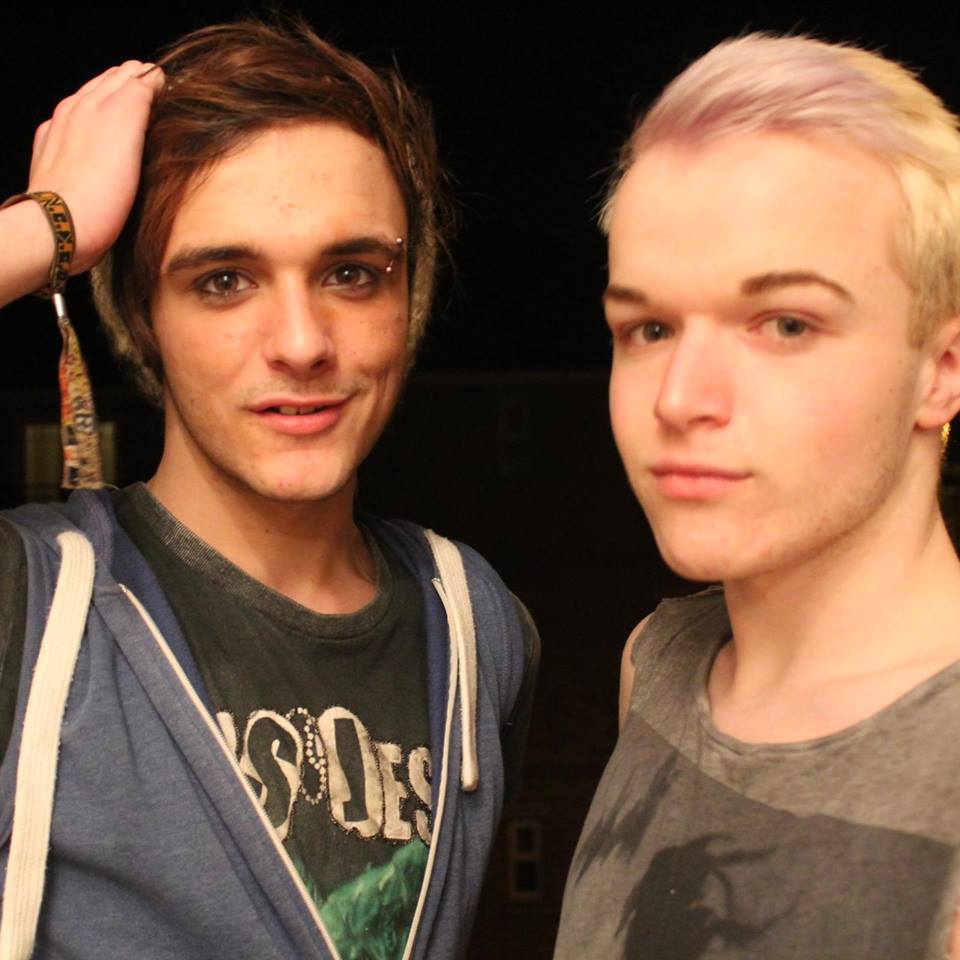 Cast your votes for your favorite to win a Prowler Porn Award
http://www.prowlerpornawards.com/vote/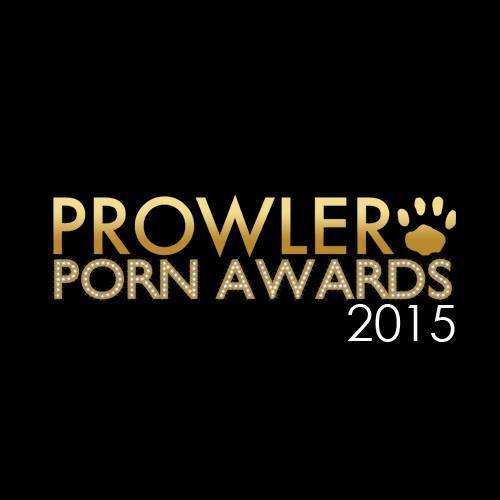 Follow us on: