I have been a fan of Dj Dark Intensity`s music for a very long time. I was on YouTube one day clicking away looking for something to listen to randomly as I usually do when I am on YouTube. And I found a remix of Adele`s Rolling in it Deep which originally I used to think is a very boring song to begin with, but I thought ok lets give this remix a go and see if it changes my mind. And it blew me away listening to how brilliant it was. So I had no choice but to check this guy out further when I saw what YouTube suggested me to listen to next.. 2 clicks later I was a full time working Dj Dark Intensity fan.
So I learned to know that this DJ had remixed many other famous artist which I knew I liked their songs already. And I got further blown away hearing how much better his remixes sounded, then the original products was before he touched it.
 Later I have fallen in love with his remix of Nicole Scherzinger`s Don`t Hold You`re Breath. And also his most popular remix of Lady Gaga`s Alejandro which has gotten impressively over 2 million hits.
And lately I have found myself liking one of his newer remix which is of Magic`s – Let You`re Hair Down
Dj Dark Intensity is an enormous talented DJ, and I think he is going to be a massive inspiration and idol for many fans and upcoming DJ`s in the future. And ten thousands of fans agree with me on this:
His music is awesome!
Last weekend he was visiting Club Sutra in Orange County California to enter a DJ DUO Competition and played together with DJ Oranized Crime (James Adams) where they made it to the next and final rounds.
There is not a mix I haven`t heard of DJ Dark Intensity. I dig his music very much and play them on a daily and weekly basis. I hope I one day I can be able see him play live and hope that he will stop by where I live in Norway on his future "Dj Dark Intensity World Tour".
I have introduced many of my own friends to his music over the years too. Who today put this on when we are having parties without me having to ask for it. And also my many fans on here have also seen me post his sounds through the years. I have done a few musical interviews before besides mostly interviewing models on here and they have been well received too. But I was very flattered and not at least surprised when he said yes to do this interview with SmackyGirl. Specially when being such a famous guy as he is. I never thought I could be able to interview one of my idols. This is far by the biggest interview I have ever done. And I am scared to think about what happens when Manny reposts this to his profiles online and hope my hosting will keep strong and don`t crash, and that the Intensity fans will like this interview. It is from a Dj Dark Intensity fan to other fans to read.  I hope you all enjoy reading this interview and check out his music as well as follow him online.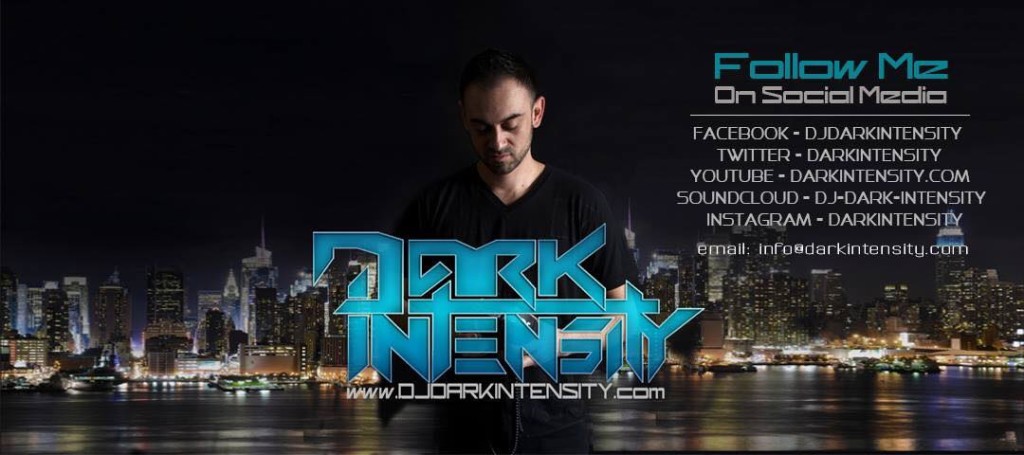 Tell us a little about yourself, where you come from and how old are you?
My name is Manny Martinez I was born and raised in Anaheim California, I am 34 years old. I started making music since the early 2000's as I experimented with several music programs such as FL studio. I opened up a YouTube account a few years later and uploaded my original work and unofficial (bootleg) remixes for the world to hear.
And about your work as a DJ when did that begin?
My DJ opportunity came shortly after I started getting radio stations (such as siriusxm) ask me for my remixes as they were quite popular across the Internet. I started putting up my remixes on YouTube and MySpace back in 2007, I quickly acquired an increasingly huge following and several record label started reaching out to me and offered me paid projects.
 Is this your main job or do you have another one that earns your living? – Was it ever at a point difficult to be able to make a living as a DJ, did it take you years to do so and did you have to do other jobs to get there?
Many up and coming artists are not always blessed with a big bank account, so just like most people we have a day job, I have always had a job to provide for my everyday life expenses, and healthcare etc, I have always worked in sales occupations where I earn commission and hourly wages. Things are falling into place very nicely, and soon I won't need a day job any more as I become more in demand in the music industry.
 So how did it all begin, when did you start?
It all began back in the year 2000 when I first experimented with a video game that allowed me to make my own beats, this was made for entertainment purposes only, I had to rewire my game console in order for me to record my music, this was very frustrating because every now and then the game console would freeze or cause an error due to limitations in memory, my musical arrangements were a bit to complex for the 8mb memory card that I used for the PlayStation, I used an analogue to cd recording device in order to keep my masterpieces at that time. Soon I discovered FL studio and its endless musical possibilities. Still to this day I use FL Studio as my main source of my projects.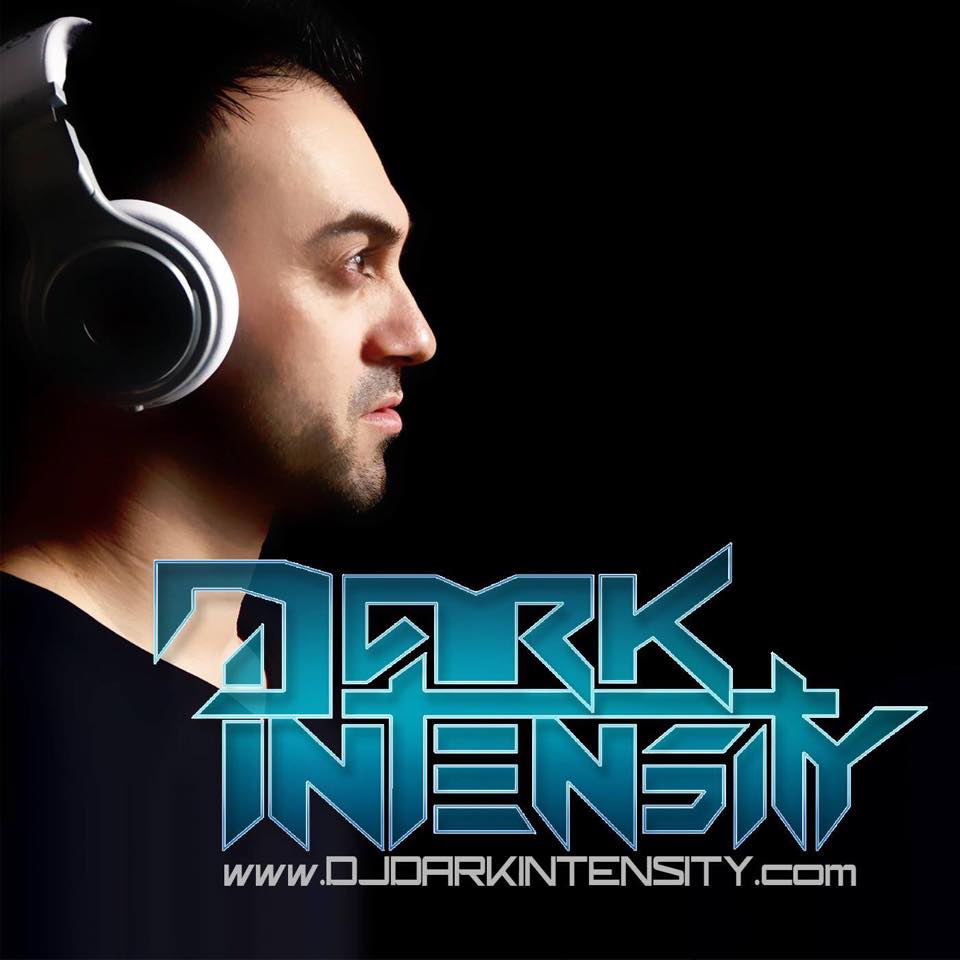 What was the first event you ever played at?
The first real event that I played was back in 2012 at a place called Sutra in Orange County. I dj'd in the small room with a couple other Djs, it felt great being able to play music that everyone loved! Most of these track were my very own remixes.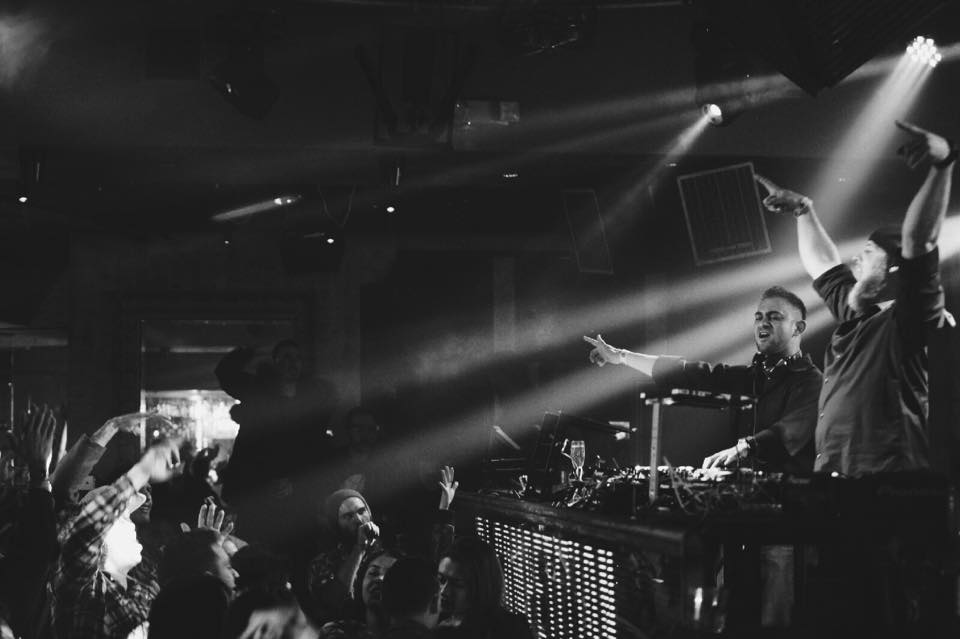 What songs do you specially like to remix?
I mainly like to remix the popular stuff, I feel the top 100 of of billboard.com is important, these songs tend to get played out on the radio, so it takes a remixer to make their own musical interpretation, and to break away from the monotony.
Do you produce your own music as well?
I also produce my own original songs, I have a few out on iTunes such as "Adrenaline", "Break the Silence" and "Flashing Lights" to name a few, I have a few more in the works.
What do you think of CD DJ's?
I think the DJs that use CDJs are just as respectable as the ones that use vinyl, with the new technology of today it makes certain features easily accessible such as beat-matching, song musical keys and visual display of waveform, this gives the DJ more time to build epic transitions with the many available effects in the mixer or effects unit, and also having this extra time the DJ can put together a really nice mashup with several decks running simultaneously.
Who inspire you? Who did you grow up listening too?
Lots of Djs and producers of the early 2000's inspire me, I very much enjoyed the music of Armin Van Buuren, ATB, Tiesto, Alice DJ, Benny Benassi to name a few.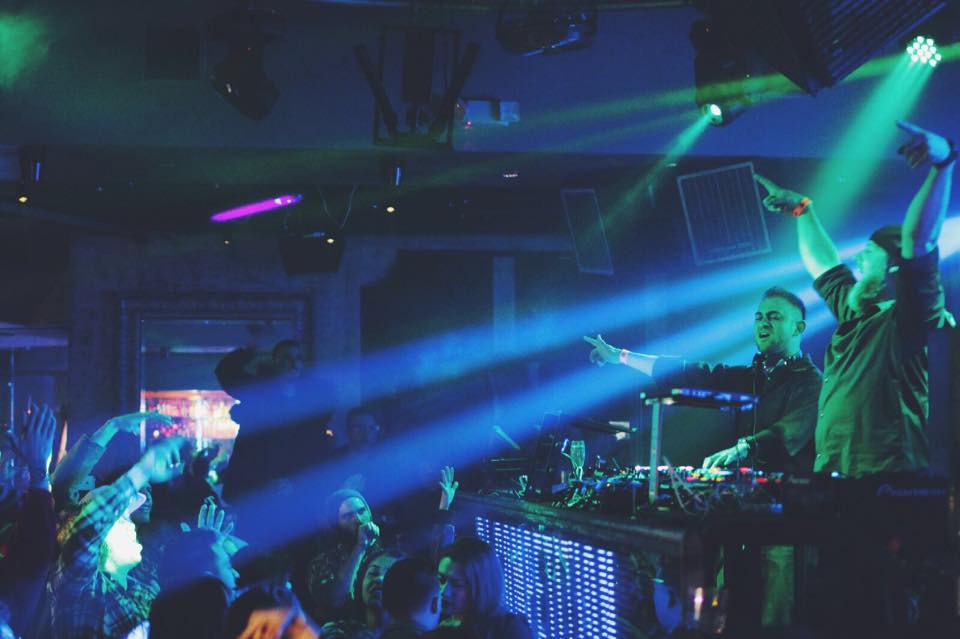 What is the best event you've played at/put on?
Aside from the several amazing events at the Winter Music Conference held every year in Miami I would have to say that the best event for me so far would be my recent DJ DUO competition at club Sutra. It was very rewarding to see long term fans and people that have newly discovered me merge energy at the dance floor and show their love and support. This day I joined forces with a DJ friend James, who goes by the name of DJ Organized Crime. The night was a success and we have definitely left an impression because we were the DJs that won!
What is the longest you have spent working on a mix?
I've spent anywhere from 1 day to a whole month on music projects, this all depends on how involved I am with other collaborators or vocalist on the song. Sometimes when I get full involvement and 100% of the creative work, I am most efficient.
Do you like any other music genre then what we are used to hearing you play at events?
When I'm not in the studio producing music, the music that I listen for my personal enjoyment is hip hop, r&b and rock. I laterally listen to everything and anything, music is an art expression and I like to be eclectic in my selection.
How has your friends and family been regarding your work, do they support you or wish you had a normal paid day job instead of coming home at 6 am on weekend morning from nightclubs and concert events?
I am very fortunate to have supportive friends and family, I also have a retail sales job so I think they respect the fact that I am able to balance both music and day job.
When all the partying and DJ-ing is over how do you like to chill out?
When I'm out of the club and studio, I like to hang out with my family or catch a cool flick. I love to travel and explore restaurants to try out new foods.
Where else have you DJ-ed in the world that has left a good memory?
When I DJ-ed in Miami for the first time for the WMC event in 2013, it was pretty amazing! Lots of people knew of me and my work, people came up to me and asked to take pictures with me and sign autographs. I felt like a famous person. I was very humbled on how many people recognized me and asked me questions about me. Great experience!
What work and events are you most proud of or have special memories from?
One of my proudest moments is when I was voted to be ranked number 1 remixer in the USA and ranked number 3 remixer in the World for the Remix Top 30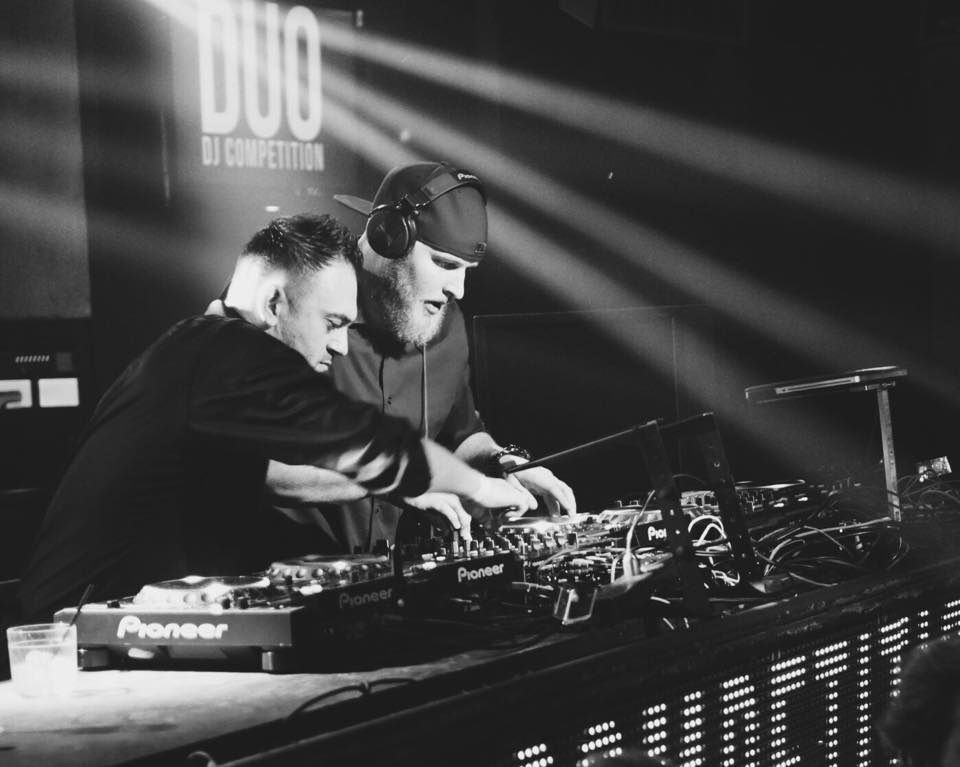 What do you like to do when you are of work on your spare time?
I like to be a nerd and geek out in computer stuff and go to electronic shops.
What other DJ`s or artists do you listen to today?
I listen to popular stuff on the radio but I also like to listen to some underground indie stuff to keep me fully ranged with an eclectic assortment of ideas. I mix and match ideas to come up with my own. I find my biggest inspirations from the most random music.
Which work are you most satisfied and proud of?
I have always been most proud of my Lady Antebellum remix of "Need You Now" it's what got my foot in the door and really opened up windows of opportunity.
How important are your fans to you?
My fans are really the only thing that keeps me going, without the love and support, I would just be wasting a lot of time. So far it has been climbing higher and higher and I have nothing but love for them!
How can anyone book an DJ like yourself?
People can reach out to me for bookings at booking@darkintensity.com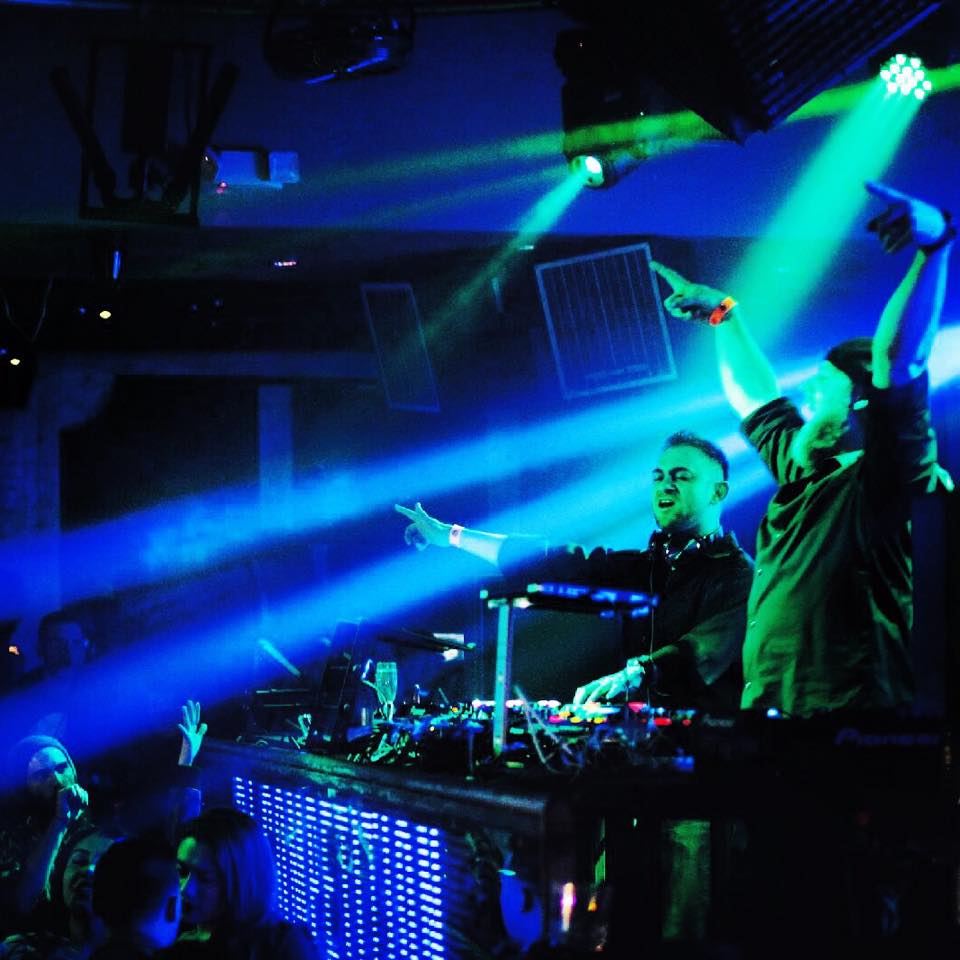 What advice would you give to up and coming DJ`s?
My advice to an up and coming DJ would be, Be original, be unlike the masses, stand out loud in style and proud of your work, stay focused and unique, you got to accept your many fails with open arms before you embrace your spotlight success and alway be humble and respectful to your fans because there will always be another DJ riding your coat-tail who will try to do it better than you.
How about this Ibiza obsession, so many DJs dream of playing there, do you have any big dreams like that?
Yeah everyone likes Ibiza, and I would love to go there if the opportunity should come across my way, but for now I have plenty of milestones that would be as equally as satisfying as Ibiza, way to many places and so little time, I'm not worried about the obsession.
So what are you working on at the moment, do you care to give a hint or is it a secret till its ready?
Right now I am working on several original tracks, I am shopping a couple of them with ultra records, spinning records and a couple others. One of my new tracks should be out by March which is right around the time when I'll be in Miami.
Where can people follow you online and learn more about you and your music?
www.facebook.com/djdarkintensity
www.soundcloud.com/DJ-Dark-Intensity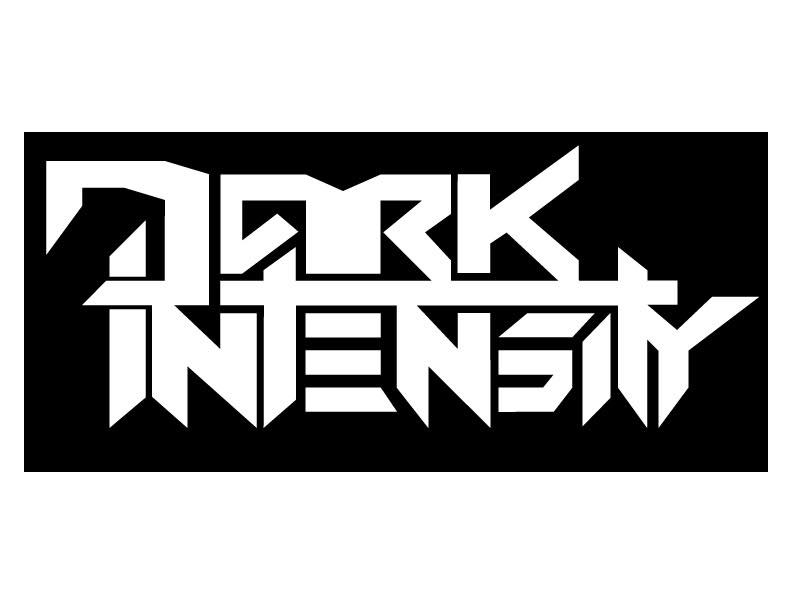 Follow us on: