I was suppose to be on a holiday while I was in Alanya. But checking my Facebook late at night I couldn`t let this cute guy pass me and messaged John Smith just saying that I want the new boy. I never mentioned a name, husband always knows his wife and what I wanted. So he sent me the contact info to Kris Blent. Thank you Pepa. <3
I was glad I did, Kris turned out to be a really sweet, funny and interesting guy who designs fashion, dreams to one day launch and be successful with his own fashion brand and loves working in the porn industry. During the interview we also found out that Noah Matous looks like Justin Bieber, and that Kris loves working with Staxus, how you can follow him online and much more interesting to learn about this new model for Staxus.  I hope you will enjoy this interview and if you wish to see his shoots please visit Staxus by clicking the banner: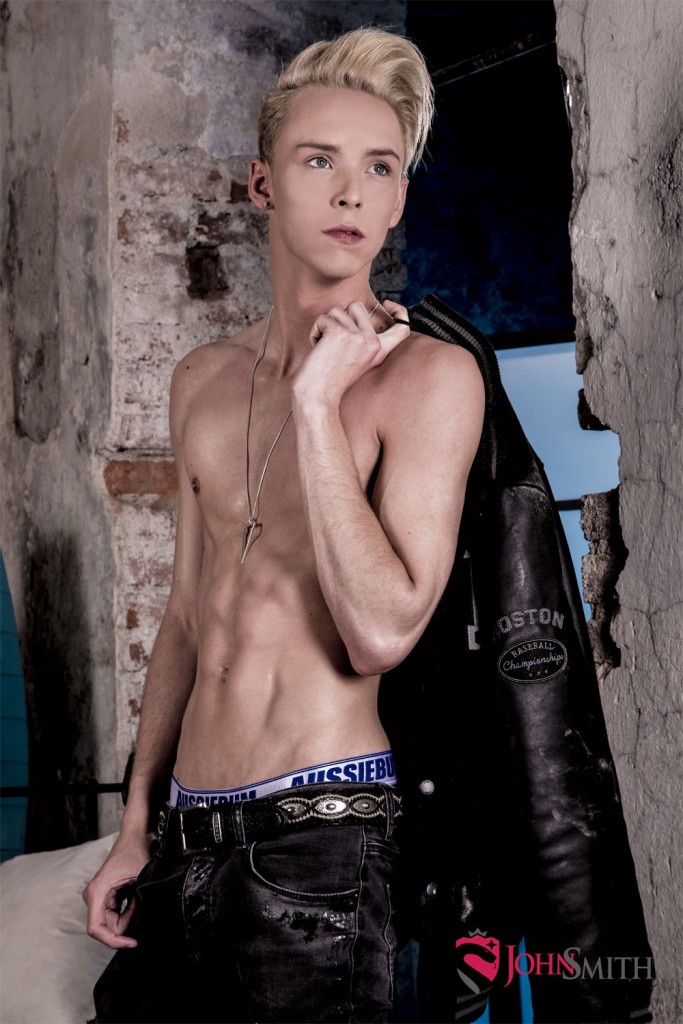 Tell us how old you are and where you are from
I am 21 years old and live in The Hague in Netherlands. The Hague is the city
When did you begin to model?
I did my first (and last solo) like a year ago. Then I started to do other things and began with Staxus again. So I don`t have that much experience.
Who did you start working for?
I was working with a Dutch company at first. But I don`t think I want to give this guy I filmed with any credits because he didn`t treat me right. So lets say Staxus is my first time
Tell us how it has been to work with Staxus?
It was so amazing the whole experience. I have been dreaming about being in porn since I was 16. The whole trip to Prague, the experience with the other models in the house and the actual filming was very big for me
I am glad you finally came to a good studio. What models have you got to work with so far?
I worked with two other new models, called Grand and Pinky, and I also worked with Yuri Amadov.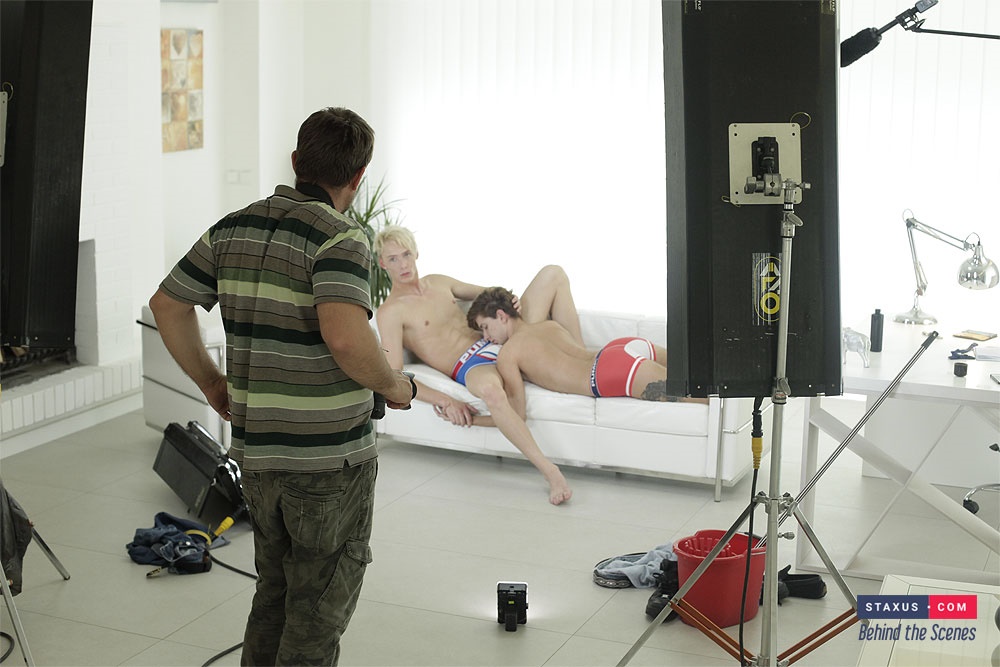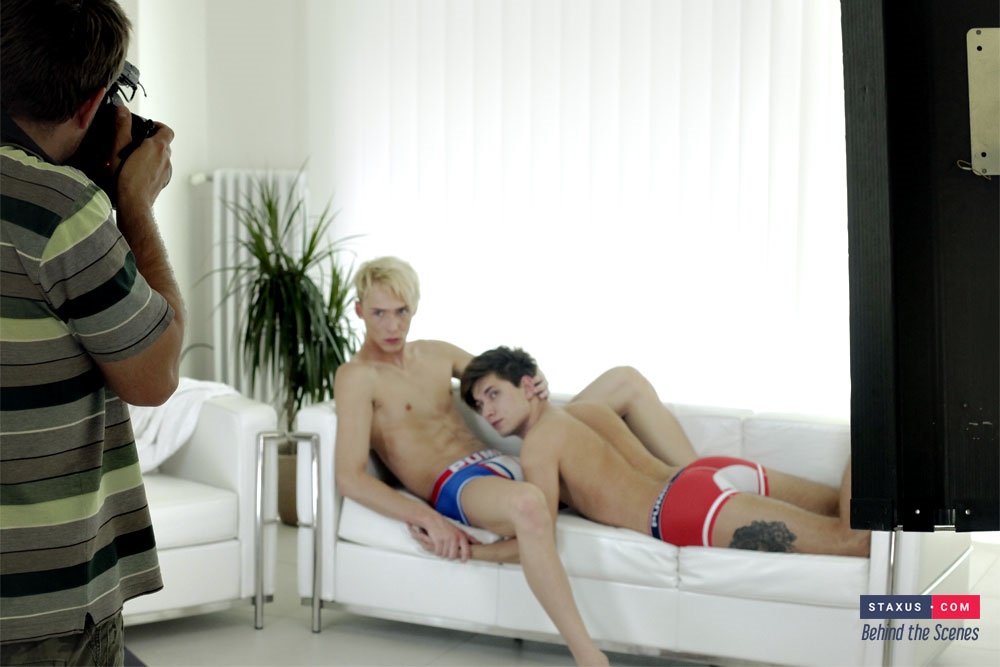 How was it to work with Yuri?
It was super nice. The funny thing was that I remember I jerked of to his porn ones
When I wasn`t in porn. So I knew him by face
Have you seen other models you would like to work with?
Well before Staxus I was never a guy who watched porn for the actors. I just clicked on something I liked and just watched. I don`t know many actors. But I want them all
Isn`t that a little bit greedy?
Maybe I am a little bit greedy. I think you should always take everything you can get in life
How is it to work with Pepa? Is he a good producer?
Yes hes such a great guy. He is very proffecional and funny
And he told me a few ideas for future films and I think he is very creative and original
Sounds like Staxus would like you to work with them more. Are you excited about that?
Yes of course! I hope the future has a lots in mind with me. My first shoots made me only wanting more
What is your favorite part during a shoot?
The cumshot hahahaha. No definetly not. Haha.
What I liked most from my experiences is the double penatration because I have always wanted to do it, but it never happened. And don`t get me wrong it hurts but the idea is super hot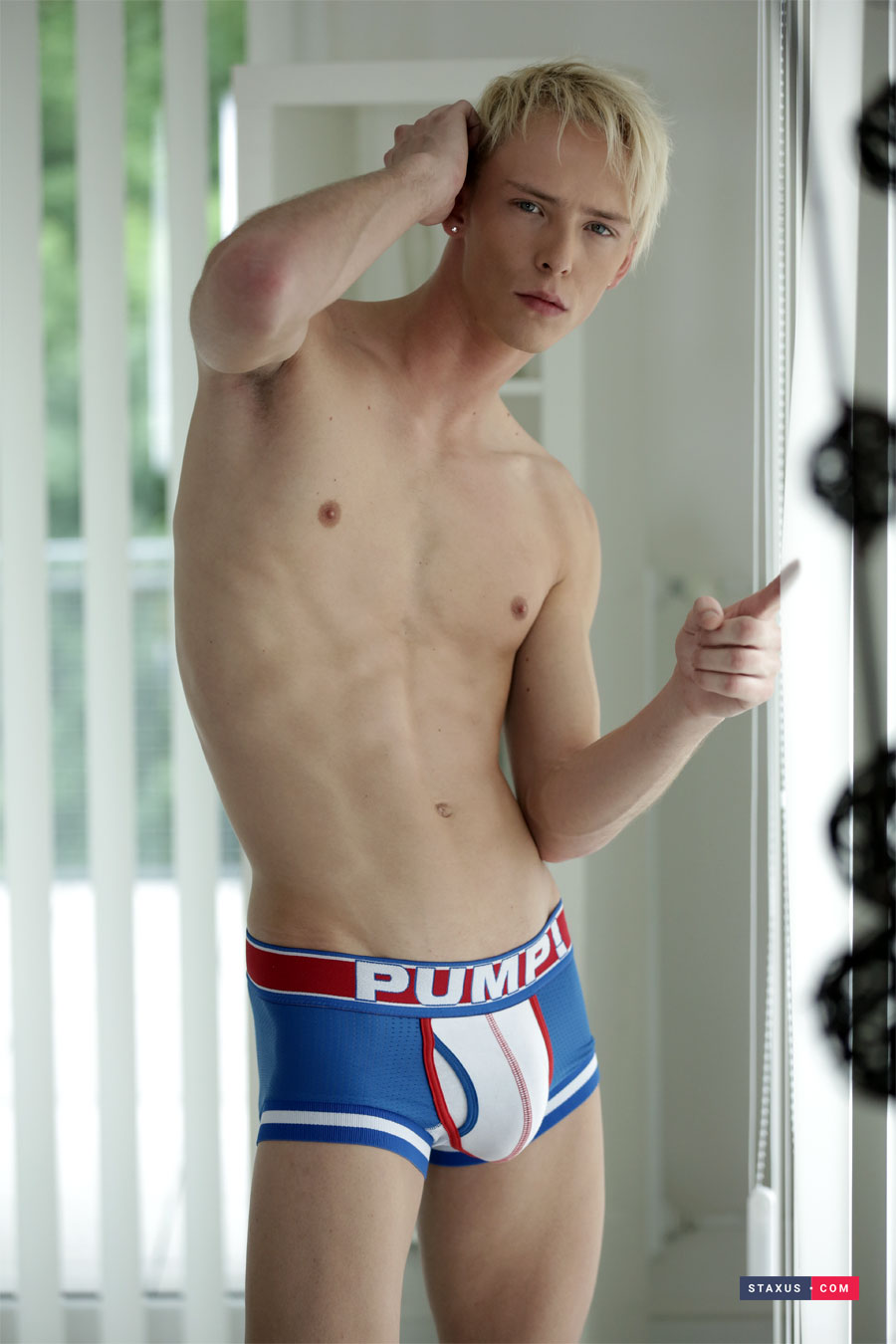 Do you take things like that as a challenge?
Yes I really do! I like doing crazy things. In my personal life, but also in my sex life too!
So you consider yourself a kinky guy?
No no no, not like a kinky guy but a guy who wants to try every single thing. Just like the question you asked about which guys I would like to work with. I love SEXY sex, but a little crazy hurts no one. You only have one life to live
So lets talk about you, what do you do when you are not working?
I love… Dancing, listening to music, shopping, hanging out with my friends doing crazy shit and going out. I love fashion, I have a stripper pole in the middle of my living room which I use or abuse a lots. I recently started going to the gym, I don`t like it. But I do it. And I love to shock poeple
Tell me about your dancing, do you take lessons?
No no. I take lessons by Beyonce. But every move I do, I have learned by myself
So you like Beyonce?
Yes of course haha. I think with music I am very mainstream haha. Because I love sexy things you know, and if there is one person on this planet who breaths sexy I think its her. But that is to listen to… When I go out and dance I can listen to almost everything except for hardstyle, thats horror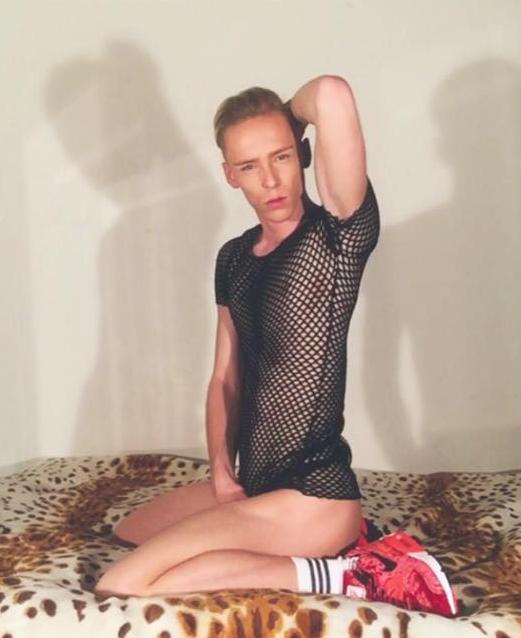 Do you like Justin Bieber?
Yes I do like his looks but I don`t like his music, sorry Justin.
On the set we had one guy who looked like him. Do you know who I mean?
No I am not sure actually. I was trying to think. I will guess my husband Pepa haha
The one who looks like the Justin Bieber guy, is called Noah Matous
Oh yes him. He is a cute one.. Did you get to work with him?
No I didn`t but I got to watch the whole show.
Tell me about your pole dancing? Are you any good?
Hahah well… I`m not like a super good poledancer with all the tricks and stuff. But I know a few tricks and I can be super sexy with the pole, I think thats my power hihi. The last night in Prague I went with my Jay-Z to a strip club ( the guy I filmed with and slept in the same bed with at the model house) he looked just like him. And there was a pole there, so I asked one of the stripper if I could have a spinn and they said I could… I earned €300 that night haha. It was only a night out. I spent like €50 and came home with €300. Crazy
What do you spend your shoot money on mostly?
Crack
Hahahaha
Joke
On clothes I think. And going out. + I have my own house so I need to pay rent too. But thats not what I did with that money. Even though I should.
Are you gay, straight, bi or any of all the other stuff?
I am gay I think. I think I could do it with girls but I don`t think I can fall in love with a girl
I think girls are the most beautyfull things in the world. But only to look at and not to date with them. And almost all my friends are girls. We make out all the time but thats it.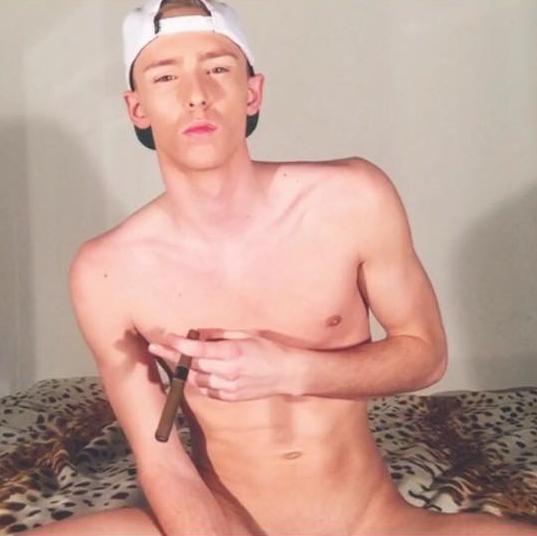 Are you single or stolen?
I`m totaly not stolen so tell the guys to call me. No no don`t. I am really not looking. I had a few relationships in the past and they were amazing, but I don`t think relationships are for me at this time in my life
Are you good at spooning?
Oowwh yeeah! I really love that when I love someone BUT, when we acually go to sleep the spooning party is over
You said you like fashion. Tell me about that
I`m always trying to look nice and different then the rest. I do like to wear the trends that are in fashion now, but with a crazy/sexy KrisBlent twist
Would you say your taste in clothes is expensive?
Well sometimes I like the good brands, but I also like the H&M kind of clothes. I like to mix and match
Do you study or work outside modelling?
I did a fashion study and I am a WebCamBoy. And I also strip sometimes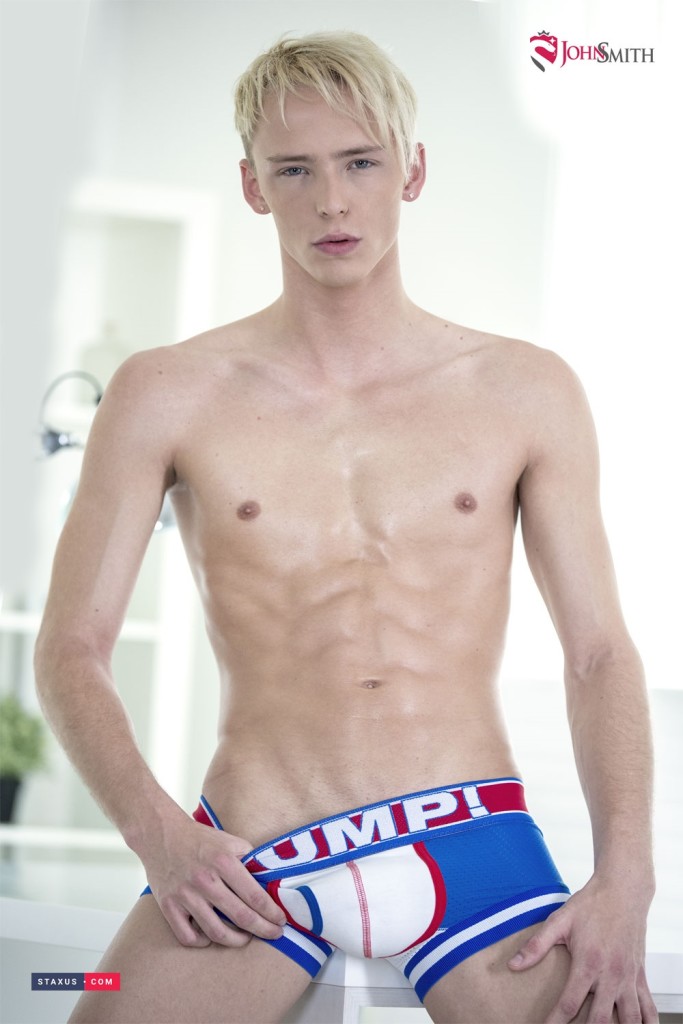 Do you design or draw fashion?
Yeah I`m always designing in my head. Some day I would love my own fashion label next to porn. But I can`t show yet.
Is it women or men`s clothes you design?
Womens I like the most. Not to wear myself or something but I love to look at a woman. It is beautiful sexy. But I also think about designing mens clothes
What other designers inspires you?
Just like the music I listen to and the porn I watch, I don`t look at designers that inspire me. Sometimes its this one, and other time its some other
When did you begin to design fashion?
Since I could draw and that was like when I was 3
What do you hope happens in the future then?
I hope to do a lot of porn. Have a nice life. And healthy life. My own clothing line I hope. And stay crazy
How can fans follow you online?
Make sure you all follow me on:
Twitter @KrisBlent
Insta: @krisblent
I also have a Facebook but I think I want to keep that as much private as possible
Had you heard about SmackyGirl.net before this interview?
Of course
Follow us on: