Smacky working for KissThatBoy.com and interviews
(Picture source www.HomoEmo.com)
Kai Alexander
So Kai Alexander, how was it to be in the Chavs Vs Footballers DVD?
It was fun, although shooting in the changing room was cold.
Oh dear, that must have been a challange. Was there any parts of the shooting you liked really well?
Hmm, it was all a pretty good shoot to be honest, I cant think of any one thing that was above the rest.
You have done a few shoots with the same director. Is there any of these that are a favorite of yours?
I love all of the shoots ve done for different reasons. I suppose it would have to be my first shoot with James Radford, just because I had no idea what to expect.
You`re also in a shoot for Homoemo this week, where you have a pretty intense scene in the kitchen.. Is this something that you suggested or was it a script?
It was a script. I hate the taste of whipped cream.. I ran to the sink straight after the scene haha.
I agree with you on that. Seems like you`re up for almost anything the scripts require. Where does your limit go?
There are no limits. Ill do whatever my producer says.
I guess I`ve just been lucky it hasn`t been that bad.
I could expand the question you know. What if there was a shoot involving BDSM ? Or water sports?
Well to be honest, all the shoots I`ve done have been fun, the other models have been really nice too.
BDSM I would do. Water sports I wouldn`t to be honest.
Is BDSM something you would practice outside of the porn studio too?
I don`t tend to, no.
Why do you want to work as a model? Why are you interested in this Career?
I`ve wanted to do porn since I was 14. when I turned 18, I approached Kisslads, and went from there. I would love to own my own production company in the future.
From you where 14? Thats pretty shocking for some to hear.
A lot of people want to be an astronaut or a doctor. I wanted to do porn
Haha, it seems like you have a special humor. What makes you laugh?
I`m a very sarcastic person, if I`m honest, I don`t like stupid jokes about chickens crossing the road or whatever .
Whats the best thing about being a model?
Its all pretty great, but its nice to know people actually get off on watching me being fucked by another guy.
So this is something that turns you on? Knowing that people all over the world search your name and wants to see more of you?
I wouldnt say it turns me on, but its nice to know.
So how would you feel if someone faked you on the internet and pretended to be you?
People do that? Thats crazy!
Yes they do. Would you feel flattered or annoyed with a person tricking others thinking it was the real Kai Alexander?
Well Id be flattered that someone wanted to be me, but it would piss me off to be honest, theres no need, be yourself.
Have you expirienced bad modelling agency and how did you handle it? And would you be willing to work for someone who didn`t treat your right again?
I`ve only ever worked for Kisslads, and wouldnt work anywhere else, everyone involved are genuinely lovely, and I don`t think it would be right to go elsewhere .
Tell us about yourself. And where you came up with your stage name?
Outside of porn, I do all sorts, I play guitar, piano, love to cycle.
I listen to alot of acoustic stuff music wise
I love to read, mainly classics.
Erm, I came up with Kai Alexander randomly, no real reason to be honest.
When you go out clubbing, or at any other events. Where do you go out? And where is it most likely that your fans can get a glance of you?
Mainly Southampton, at the edge.
Do you live a healty life, work out or maybe even a vegitarian? Or are you more of the laid back relaxed type? If we looked in your refridgerator, what would we find?
I cycle alot. Vegetarianism is not a healthy option… I eat well . In my fridge…. you`ll find wine, vegetables, I think there is some chicken in there, butter, milk, the usual, oh ans sausage rolls.
Do you believe its important for a model to be a good role model for teenagers?
I dont feel its my job as a model to teach safe sex no …
How do you practice your modelling :p ?
I don`t! I have a boyfriend, and we have a normal sex life… It can`t be compared to being on cam lol.
Will we be expecting anything new from you in the future?
Yes , keep an eye out on Staxus website thats all I`m saying.
Alright Kai Alexander, we sure will! Thank you for taking time to do this interview for kissthatboy.com
Thank you for interviewing me, Ill see you in november!
~ See More Kai Alexander? ~
x
Cast your votes for your favorite to win a Prowler Porn Award
http://www.prowlerpornawards.com/vote/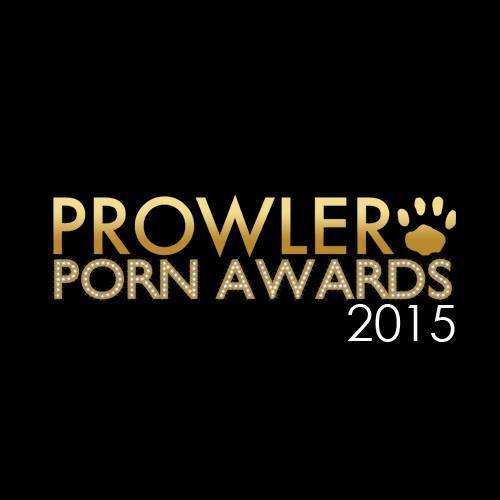 Follow us on: