I found Titus Snow when I was looking for something new and fresh to interview. And new and fresh I got when I came across Titus who had just handed in his application and gotten attention from ApplyToModel. And why shouldn`t he, look at that cute, pretty clean face.
Titus and SmackyGirl sat down and talked about how he thinks his life was going to be beginning to work in the porn industry as a model, I checked out if he had seen any models around that he wanted to work with, and I got nosey about what he does for fun, how it is to live in exotic South Africa as a gay. And I found out that he is a little bit nerdy. But that is just sexy according to myself. In this interview you can also of course find out how to follow him online, so keep reading to find the best parts.
Hope you will enjoy getting to know Titus and check back to SmackyGirl later when its ready for you to watch him in action.
Who do you think he will get to model with and who do you wish to see Titus model together with? ApplyToModel has sure got themselves a brand new hottie that is going to make a few jaws drop to the floor.
If you have a dream to become a model, you why not send in an applications to ApplyToModel by clicking this banner: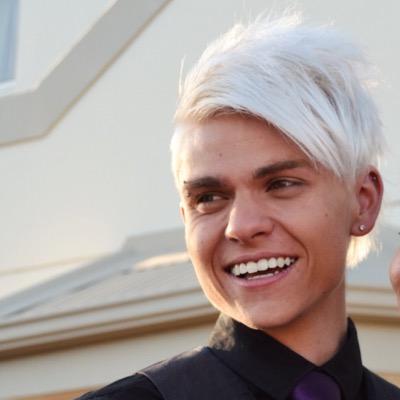 How old are you and where do you come from?
Well, I am 19 years old, I come from Greece but have been living in South Africa for the past 13 years
Why do you want to work as a model?
To be honest, I don`t really want to be a model, but its good money, money that I need
Did someone discover you or did you apply?
I applied at www.applytomodel.com
So this will be your first time modelling?
For porn, yea
Have you done any other modelling jobs outside porn?
I have yes, I did runway and photographic modeling here in SA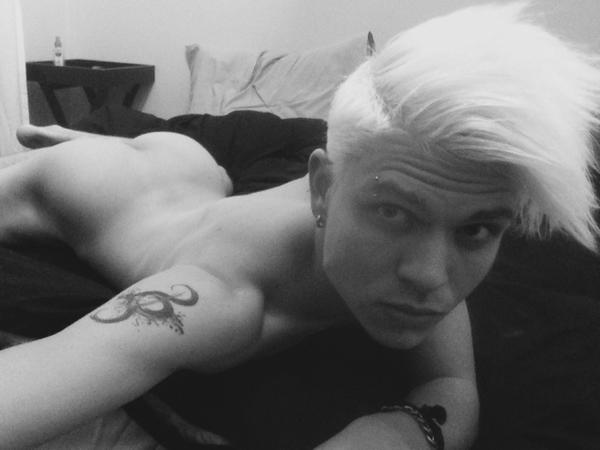 Tell us how it is to work in that industry
Can be good if you have the right agent and know your way around the industry, but at the same time it can also be very tiring and mentally and physically draining due to having to be "on" constantly and having to work hard at staying in shape.
People in that industry (some, not all) tend to get into drugs and alcohol to deal with the constant pressure, I myself not being one of them, I have never touched a drug in my life. I do however smoke, which in my opinion is a terrible habit
Have you ever tried to quit smoking?
I have, many a time, I am actually trying to stop before I make my move to the UK
So are you excited or nervous about your first porn job?
A little bit if both, more nervous I`d say but excited at the same time because it will be a new experience and some of the people I will be working with are really amazing guys.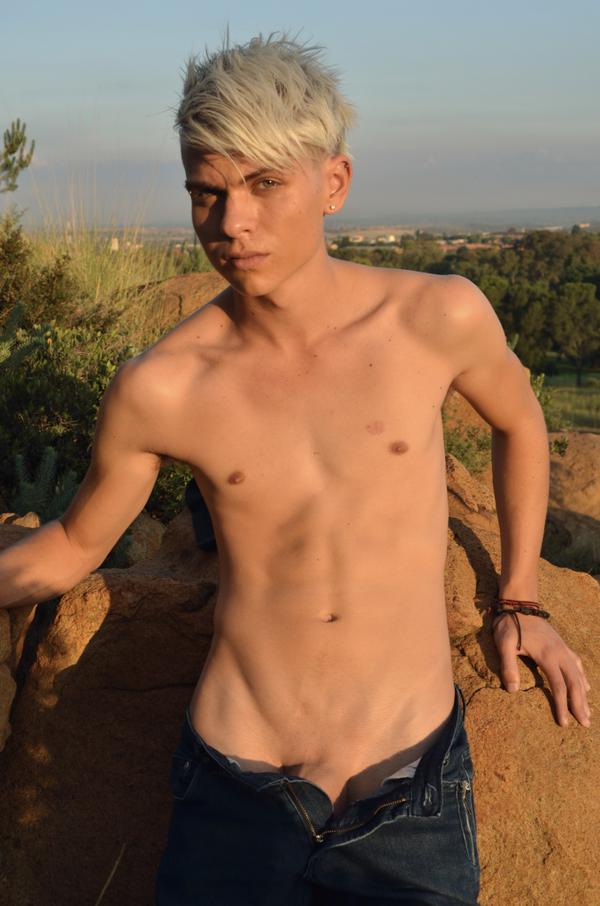 Have you seen any other models you would like to work with?
I have yes, don`t know their names or even if I would get the chance of working with them, but some have really peaked my interest.
My porn star crush would most definitely have to be Maxx Carter from HelixStudios in the US
Do you have any limits? What fetishes would you not do for porn?
Fisting.. Thats definitely something I would not do!
Why not?
I'm an open minded guy and open to new experiences, but fisting is just a step too far..
So tell me about you and what you do for fun?
I like to think I`m a pretty fun guy, I`m real loud and don`t have a shy bone in my body..
Some would say I`m "over flowing" with confidence.
I'm an acquired taste, not everyone's cup of tea.
Generally a really happy go lucky guy always looking for new adventures and experiences.
For fun.. I like to play my instruments, especially my piano. I like being around my friends and going on adventures.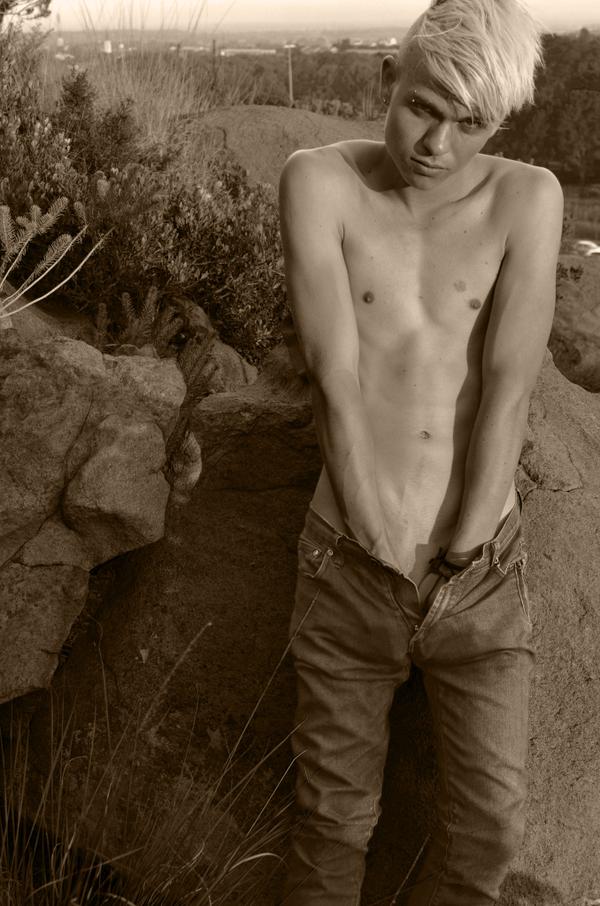 How long have you been playing the piano?
Don`t know exactly, but a couple of years now… I`m not all that good because I can`t read music, I play by ear
What songs have you learned to play?
Haha um, mostly Adele's music, 1000 miles by Vanessa Carlton, some John Legend, The Fray, Birdy and the list goes on
What music do you listen to?
I`m a variety guy, my music tastes ranges from Jazz and blue's to pop and rock
Have you been to the UK before and when do you arrive there to work?
No, never been to the uk and I don`t have an exact date yet, just waiting for my passport and then Ill be there early August
Are you single or in a relationship?
I am single, I don`t think I will date while in the porn industry
Have you ever been with a girl? Will future female fans have a chance with you?
I have yes, but unfortunately not, no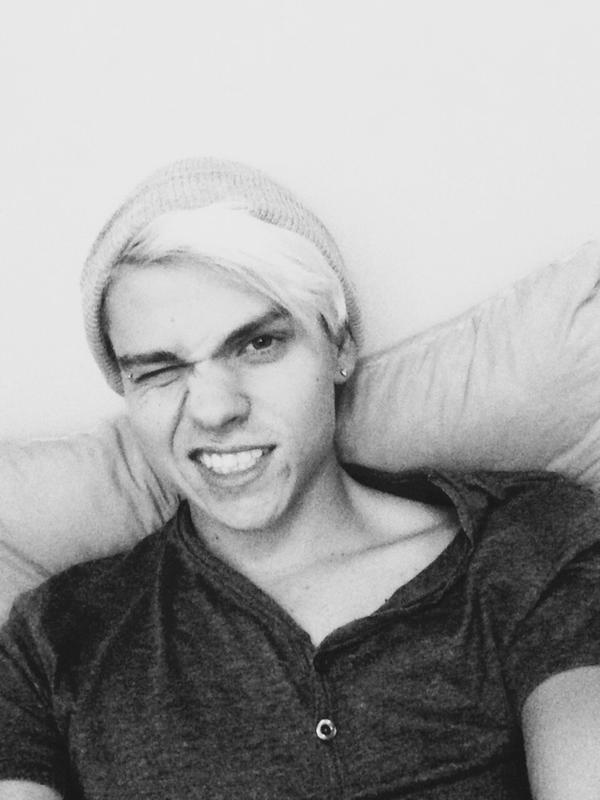 What movies do you like? And which movie have you watched the most number of times?
I love action, war, si-fi, gay interest, thrillers and fantasy.
I am a HUGE Superman fan, I don`t think there are any other movies I`ve watch more than the Superman movies.
Why do you like Superman so much? Which of the superman movies is the favorite?
I don`t know.. Since I was younger I`ve always just loved him.
I can`t choose they're all just as good to me in their own way
Are you a little bit nerdy?
I am yes! And proud of it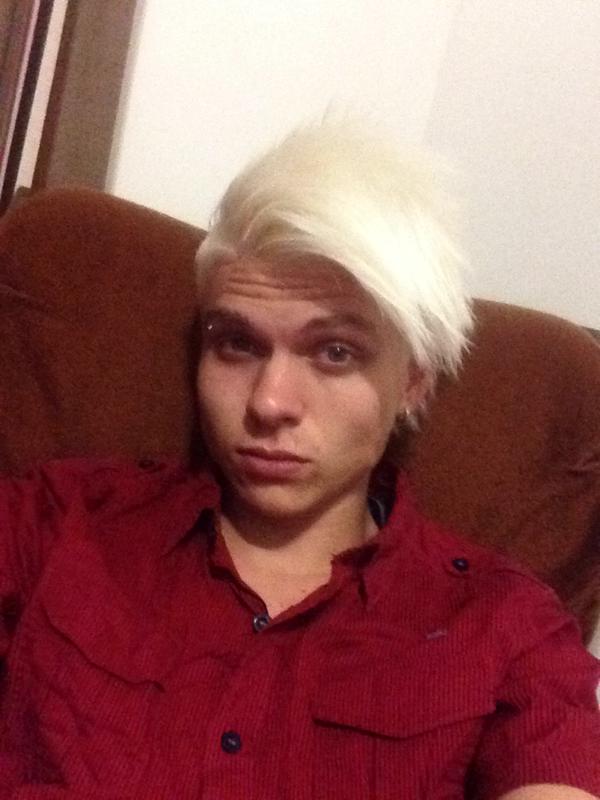 Whats your favorite candy?
Not to fond of candy, but every now and then I like some chocolate.
Do you go to the gym or work out other ways?
Not anymore but I used to, I am planning on getting back into shape when I`m settled in London
How is it to be gay in South Africa?
Its better than most african country's where its illegal to even be gay and you can get killed or locked up for it. So I guess its not too bad. But still difficult
How can people follow you online?
So far, its just on twitter, but I`m pretty sure, there will be more ways to follow me online soon enough
Titus on Twitter:
https://twitter.com/TitusSnowXXX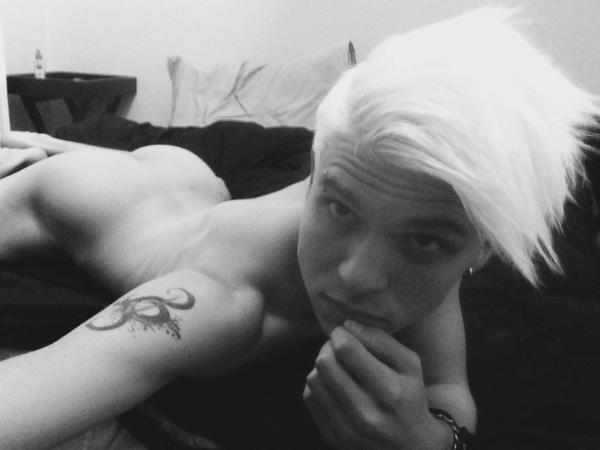 Follow us on: