Smacky has this week been getting to know a French studio known as French Twinks. I have had the great honor of interviewing one of the industry's most handsome directors I have found so far, Antonie Lebel. I had to ask Antoine if he had ever done any modelling himself and thinking he would of with those sexy hot looks and gorgeous eyes that he has. What he answered will reveal itself in the interview. And I also have a confession I got to make. I have been spying on French Twinks for some time now and I really like this studio very much. Its modern, new thinking, fresh and very tempting for SmackyGirl to do some changes and a lope to France and follow these guys closer. Ever since I discovered that Antoine was advertising for the cute French Twinks model Camille Kenzo on mine and Milo Milis Hot Twinks like page on facebook I wanted to interview him and introduce myself and my website. Now we have the formalities done and the first interview for French Twinks is ready. And Camille is very sexy indeed, and someone I would love to continue my next interview with. But Antoine caught my attention the most this time. He really should do some modelling himself. France do live up to the stories we hear that the guys over there are hot and sexy by looks and language. Enjoy mine and Antoine's interview.
2015 Brand New SmackyGirl Interview With French Twink's Director Antoine Lebel – By; Smacky
Tell us about you and your job as a director and where it all started for you?
I'm 32, I was born and I lived in Switzerland. A few years ago I decided to share my life between Switzerland and French Riviera (attracted by the sea and the sun lol).
I traveled a lot, I love a challenge, building new projects and creating business. I founded French Twinks during the summer of 2013, after coming back from Florida, the place I chose to do my first experience in the gay porn industry at the side of Victor Cody. I produced Friends & Buddies, a kind of gay soap opera for which I wrote the script, Victor filmed and Jerôme Bondurand (my current co-worker at French Twinks) did the editing work.
How did you come to work in the Adult Entertainment industry?
I never been employed by anyone, I was an independent self taught worker from the age of 18 and my first business was a web design company. One day, a new customer came to me with the idea to create one of the first online sexshop for French and Swiss market. All my interest for Adult Entertainement starts from this sexshop. This business was growing very fast and I decided to become a partner by investing all I had and focus my skills to develop this project.
Before you came to French Twinks what did you do before then?
I was the co-owner and marketing manager of this online sexshop for about 8 years. We had about 20 employees shared between our Swiss and French offices. We sold this company in 2010 to a big adult group and I continued to work there until 2012, the year I decided to start something new, exciting and different by moving to USA a few months and see what porn is from inside out (after having sold porn DVDs for years I wanted to see the other face).
Where have you been working elsewhere in the past?
I worked only for my own companies but on many different projects, some success and some total fails, for example in mobile marketing in 2001.
I'm now 90% dedicated to French Twinks and I manage some other business in international goods trading with my historical associate, who's also co-owner at French Twinks.
How did French twinks come together?
Uh… Simply because models are French and Twinks ? Or because I'm French and I love twinks ?
Twinks is maybe one of the most developed gay niche on the market and the "made in France" label offer a change for customers used to models from eastern Europe countries. We are today the only studio totally focused in this niche in France.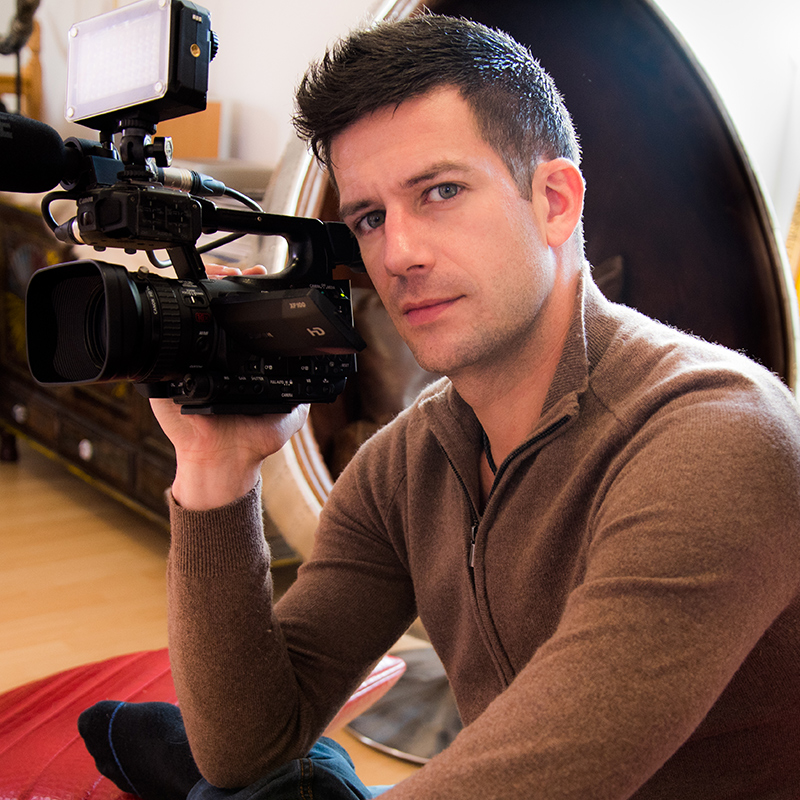 How is it to work for French Twinks Is it a dream job?
It's a lot of work ! I'm a hard worker but I think from 10 years of age, I have ever worked so much and for so little money lol. After 18 months only it's too early to talk about profits, all our incomes are immediately re-invested in production. It's a business that needs time to grow, to install our brand, and have sufficient amount of content.
What I love in my job is to be totally free to imagine what I want and to see my ideas come to life from my twisted mind to customers screen. Internet marketing and development is a big part of my work, but comparing to my previous job, I'm very happy to not to be stranded in an office 12 hours a day, I love to search out and meet new boys, to do a team builder and do a creative job.
I'm just a bit frustrated because I have a lot of crazy and huge projects that I cannot put into action for the moment, step by step.
What inspires you when you direct?
I'm not into very scripted an prepared scenes, I prefer to create a simple atmosphere with some cutaway shot and do a scene related to models personality, desires and fantasies. Each shooting is a new adventure with a lot of improvisation, also because we work almost only with young guys and new comers.
What is the perfect setting?
I hate a cheap setting, that's why I have my own studios where I can decorate rooms as I want. Settings are important to make models feel good and give a better results at the end. I hate sex scenes filmed on a sofa covered with a white sheet with a straight guy simulating an orgasm.
How do you comfort and advise nervous models on the set?
Before each filming session we do a welcome party without sex or cameras, just to let the guys be able to get to know their partners and ask us any questions they want. We do all is possible to help the model to feel good and to give them confidence.
How was it to work with Theo Ford?
Wonderful! Theo is an amazing and very professional guy. I really love him as person and as a model. I think he's a kind of "UFO" in the porn industry. The first day I met him in Paris for Apprentis Pornstars casting I was surprise to see him wanting to do porn because he looks more as a fashion model, he's smart, well educated, and not running after money…
I'm very proud to see how he manages his international career from when he started at our small French Twinks Studio and I wish him all the possible success.
What great models have you had in your studio?
80% of our models are new comers and sign as exclusive with us after their first shoot. There is a lot of good discoveries in our cast I think, each model has his own personality and thats a priority for me, sometimes more than appearance.
French Twinks star is Camille Kenzo, this boy worked with us from the first day and he's really made to do porn and to be in the lights, we released a DVD called "Everyone loves Camille". Some time we also invite some guest star as we did with Jordan Fox.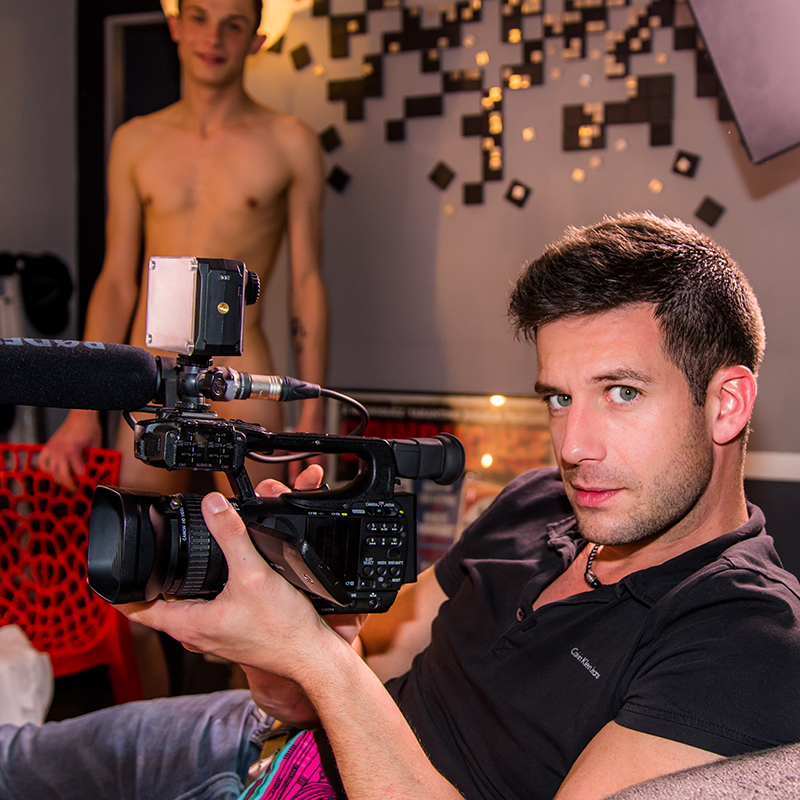 Have you ever done any modelling yourself?
Me ? Ahah, no never.
What sort of models do you look for?
I'm looking for 18 – 25 French boys, good looking, fresh, healthy, young (you can be young and look old, trust me), open minded, easy going, with a real personality, full of desires and fantasies.
I hate to work with models doing porn only for money and I do all to avoid them from my cast.
Is there any models you think stand out and is are attractive?
As I answered before Camille is one, but we also have Edouard, Paul, Xavier Sibley, Samuel, Vincent, Thomas and a new one as Baptiste (not yet on the website) who are in the top of our cast.
Can you allow himself to have a favorite model and if yes, who is yours?
They will kill me if I answer lol My favorite models are the ones who are reliable, stay cool and professional in any circumstance.
What do you like to photograph and film when you are at work?
I like to film when action is hot with boys having a real feeling. I also love to catch some details on the spot as a spit falling in an open ass or a passionate kiss with two entwined tongues.
What work are you most proud of?
I'm very critical concerning my job and never totally satisfied. I want to do better and better. It's like autodidact people learn 😉
Where in the world would be a dream set to work on?
I dream about a big house on a white sand beach somewhere in Asia maybe.
When you take a Holiday of work. What do you do, where do you go?
I plan to travel to Thailand again this summer and to do a tour in USA in a few weeks but not only for holidays. When I have free time, I love to write (just for myself for now), to cook and to eat fine food and drink a good French wine with friends.
What is the best thing about having a job like you do?
Even if I'm my own slave, I'm free to do what I want when I want. To choose who's working with me, to imagine anything and start a new project each time I have an idea.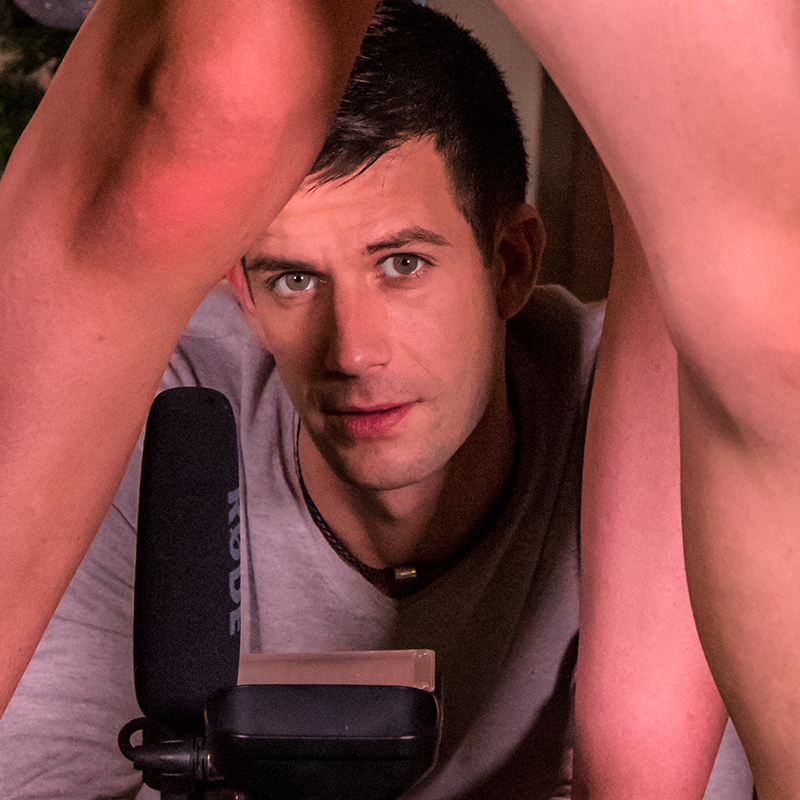 Do you have a personal favourite shoot or maybe a whole DVD you have made? What other things are you proud of from your work?
We have 4 DVD's upcoming in the next few days. One of my favorite shoot was Camille Kenzo and Jordan Fox scene and one new scene we filmed a few days ago in the kitchen with Xavier and Vincent.
I'm proud to broadcast our shooting and backstage live by webcam and to see a lot of people connected, commenting and supporting our models and our work. I'm also happy to have defined a true French Twinks style, I think people now able to recognize one "FT" video from another. My wish was to offer another vision of French gay porn, where boys have real fun in hardcore action but in a colorful soft universe, and I think I'm slowly reaching this goal.
Which French Twinks content to recommend us to watch?
Unfortunately it's not yet subtitled in English, but our saga Apprentis Pornstars is something unique, full of humor and a genuine experience for 10 beginners. Otherwhise I would say watch it all lol
For those who wonder, what does Antoine do during his daily work at the Studio?
I'm filming, managing the livecam part, organizing and writing next scene, taking care of models planning and logistics and smoking a lot.
How can boys apply to work as a model with French Twinks??
There is a "casting" link on the bottom of each page (French version only)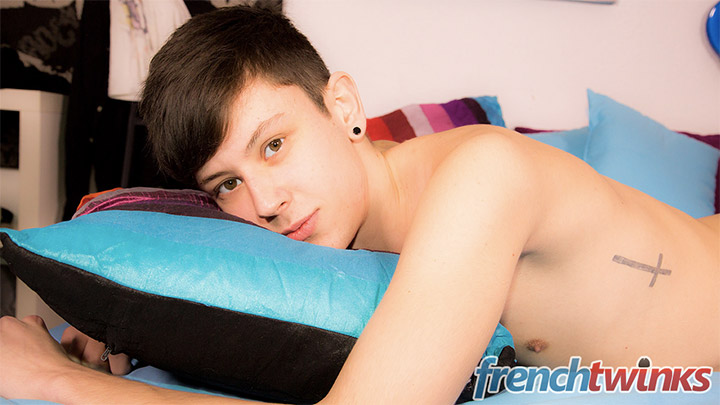 Are you interested in any politics and what goes around in the society that has agendas that concerns and interest the porn industry or the LGBT community?
Yes a lot. I read a lot of news and I'm a true LGBT activist.
Do you have any other directors or maybe producers that you are inspired of or look up to?:
I love CockyBoys and my favorite studio is Helix Studios I have followed them for years and they have evolved a lot. They are still a human size company and it's a good thing in an industry where monsters like Mangeek are crushing all small players buy owning all traffic and content.
How would you describe your relationship with the models, do you keep it strictly business or do you meet up with them on a more social setting?
General atmosphere on shooting is very friendly and family alike, but there are some rules and limits to don't cross to keep my business a business. We sometimes organize a party show in clubs and it's a good occasion to see models in another environment.
What new things do you recommend that people check out?:
During our next shooting session don't miss our livecam broadcast and interact with our models, suggest your ideas to French Twinks, YOUR studios ! (livecam access is free)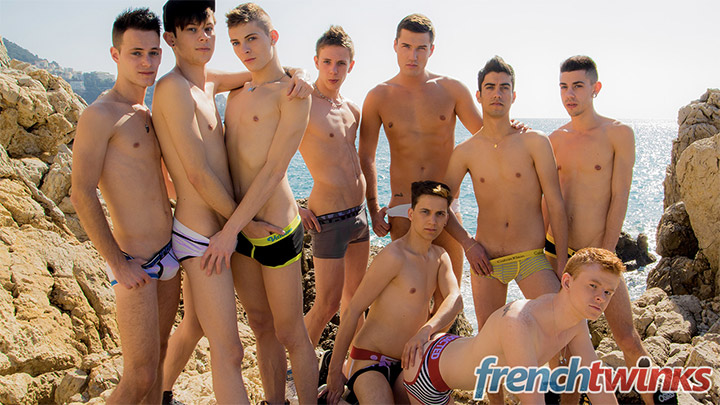 Do you have a official page, site or blogs where people can follow you?
Official website is: https://www.French-Twinks.com
Twitter: @FTwinks
Facebook page : https://www.facebook.com/frenchtwinks
Is there any new models or ideas under construction you are working with, that we need to look out for?
Yes, new models will be added in the next few days and we already have a new one planned for a next shoot. We add about 1-2 new scenes per week and we are working on a lot of new features to offer, more than only videos and photos to French Twinks members.
Had you ever heard of SmackyGirl`s Blog before this interview?
Just a day before thanks to Theo Ford's interview.
And how was it to be interviewed by SmackyGirl?
Very good, you posed some interesting questions, Thank you !
x
Visit French Twinks

Follow us on: