So I had to give in for the majority at last. I have seen the name Mickey Taylor around for some time now and many many many friends and Smacksters has come to me and asked me to interview this guy already. You know I`m slow, I like to stick around for a little while and find out more about the people I interview and learn a bit of background info on them so I can be inspired to want to know something that catches my interest about them. So here is your wish granted my dear followers and friends. Mickey did make me nosey at the end of the day and a interview is now served and ready for you all to enjoy. SmackyGirls own fashion guru Prince Jamie Wade will also be following up on Mickey`s fashion line when time comes and its ready for the public to find out more what he is launching soon. So check back for more Mickey Taylor news in the future.
Mickey Taylor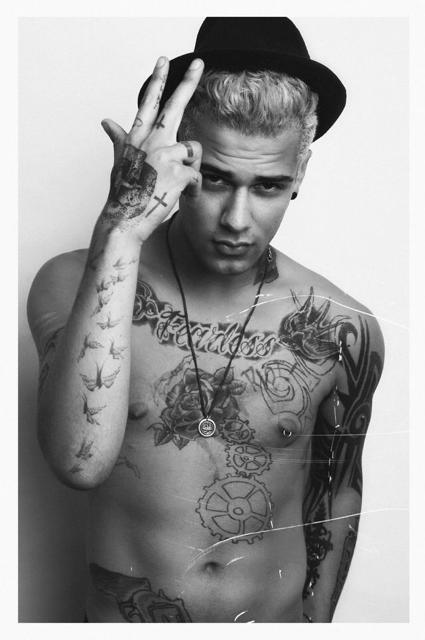 I got to know about through Staxus, tell a little us how it is or was to work with them?:
Honestly it was a great experience. I was with them for just under six months an it was literally one big family. I do miss them from time to time but I'm sure whenever I'm in the area I would go an visit
What did you learn while working for them?:
I think it's boosted my confidence an built me up to the point where I felt ready to move on to another studio an branch out as a model which I don't think would have happened without there help
What was your first impressions when you walked around on the set for the first time?:
I was kinda taken back by it all because you see it all online an I'm pictures so to actually be on the set is really bewildering but kinda fascinating in a way.
How was it to work with BoyNapped? Did you learn something to take with you from working with them?:
I learn how dominate I am an how dominate I can be! Haha
Why do you want to work as a model, how did you come to apply as a model?:
I never actually applied. I was scouted online. I've been a fashion model for years now an Staxus took an interested in my career an asked if I would come try out a solo an I did an it all just took off from there really
What is the best thing about being a model?:
Honestly it sounds really cliché but it's definitely my fans an followers. There incredible. So supportive an good to me so I'm always trying to find ways to give back to them there amazing.
How open are you to clients' requirements?:
I'm pretty open but equally. I think each model has a brand an type of modelling in scenes an I think clients respect that.
How did you hear about SmackyGirl.com?:
I heard about from my fans actually. It's a really great site
Tell us who you have worked for and with?:
erm let's see…
Blakemason
Staxus
Men.com
Young bastards
BoyNapped
EuroCreme
UK Naked Men
Euroboys.
Who was the most fun to work with?:
I think UK Naked Men. Mainly because they have me doing stuff an acting in ways I've never done before. I mean a few weeks ago they had me upside down on a trapeze. That's something I don't think I would ever normally do haha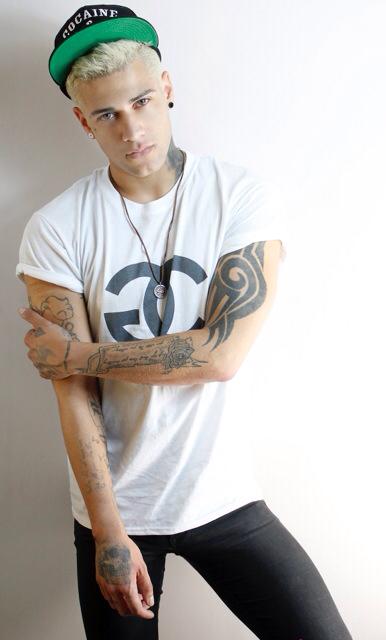 Have you established any new friendship with other models?:
Yeah god tonnes!
Hunter Page
Jake Bass
Dan Boughton
Seb Evans
Deacon Hunter
Reece Bentley
Ashton Bradley
Riley Tess
Edwin Sykes
And ofc my little apprentice Colby Parker!
If I missed anyone out I'm sorry n they know I love em!
Where does your limit go? What fetish porn would you not do?:
I think my limit has been pushed abit recently and I'm learning to adapt an be better from it. But aslong as I'm happy with performing a certain I suppose that's all that matters. But I always try an push and try new things because I know fans like to see certain things I wouldn't usually think about.
How do you practice your modelling?:
To be honest I don't haha. I think it looks more honest an real if you just get into the moment when your filming.
What are you`re likes and dislikes?:
Likes; jelly babies, music, tattoos, guys with tattoos, dark humour
Dislikes; the dark, people who don't share haha!,queues
What work are you most proud of?:
I have no idea. I think one of my moments tho was when I was asked to do something recently which your all gonna find out about soon enough!!
What model is the biggest dream for you to work with?:
Anyone who's knows me knows it's;
Colby Keller
Ashton Webber
Asher Hawk
Ricky Roman
Tayte Hanson And Darius Ferdinand
Have you experienced bad people working in the industry and how did you handle it?:
I have yeah, to be honest I kinda think to myself if they wanna be unprofessional then that's there choice it will reflect badly on them an have consequences. I just potter on doing my own thing haha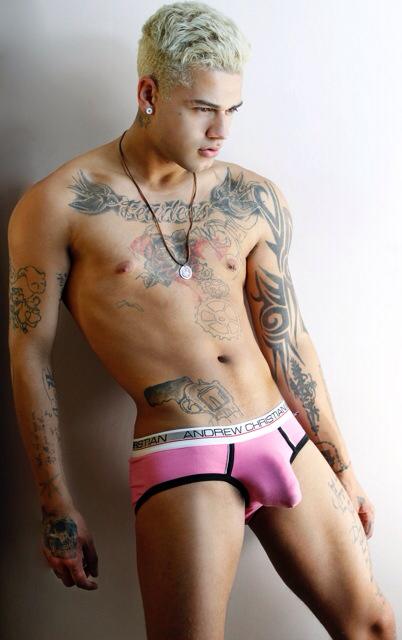 And would you be willing to work for someone who didn`t treat your right again?:
Under great and extreme circumstances
Do you model locally or abroad as well?:
Haha just locally uk based at the moment
If you had to choose would you rather have a million followers on Twitter og 100.000 US dollars?:
Neither. I'm just happy with what I've got now! Cheesy I know.
How does your friends and family feel about you modelling?:
My mum actually helps manage my modelling and porn career haha! There all incredibly supportive.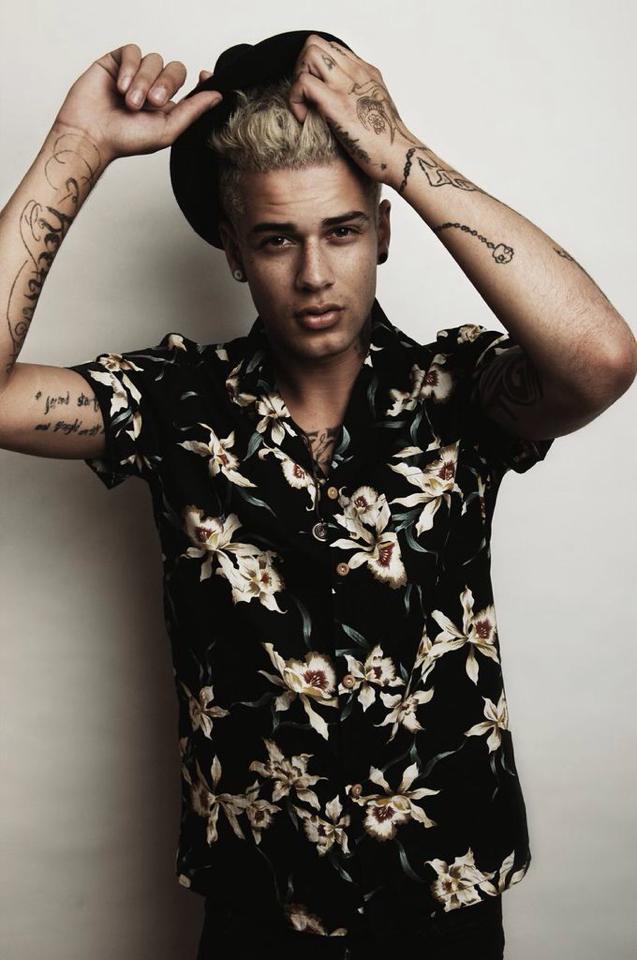 How would you describe yourself in 3 words?:
Outgoing, confident, reliable.
What other job would you like to have if you where not a model?:
I actually have it now. I own a clothing line launching this year.
You said you have also worked as a model for other areas then porn acting. What modelling work did you do then and for who?:
I've done fashion week, catalogues, magazines. Everything. I've modelled for 11 years so I've really worked an done amazing things. It's all really been great stuff to use in my porn work.
Tell us more about your clothing line you are launching soon?:
I honestly can't answer on this one lol just wait n see
Where are you from?:
I'm from Essex
How old are you?:
I'm 21
Tell us about yourself in private, what do you do for fun when of work?:
I don't to be honest. I work so much right now. I just enjoy going home cuddling my puppy having a beer an watching crap off Netflix haha
What movies are your favourites?:
Tim Burton all the way! Anything Tim Burton!! Nightmare Before Christmas!!
What moments do you like best during a porn shoot?:
Oh god. Erm….the part in between scenes when we all have a few seconds break an a laugh an giggle, well I do anyways.
What is your orientation? Are you gay/straight or bi?:
Gay 100%
Have you ever been with a girl?:
Yeah several times when I was bisexual but not for years now.
Do you live a healthy life?:
God no. Haha I try but fail miserably!
If we looked in your refrigerator, what would we find?:
Nothing. I usually buy food daily whatever I fancy.
Tell us who Pluto is for those who don`t know but have seen you mention the name?:
Pluto is my little puppy. He's a chihuahua an is now 18 weeks old. He's my little man
What type of music do you listen too and do you have a favourite band or artist?:
Paramore would be my favourite band, as far as a genre I love country
Are you interested in politics and what goes around in the society?:
I think it's all pointless crap if I'm honest I studied law so I know a lot as it is an already wish I didn't lol
Do you believe its important for a model to be a good role model for teenagers?:
YES!! Especially as far as sexual health is concerned.
Do you have any personal favourite models you are inspired of or look up to? (if yes) Why has this person so much meaning to you?: Hmmm. Paul Walker. Ive said this a few times to people but he is so professional an there's a reason why he has been around aslong as he has.
Will we be expecting anything new from you in the future?:
I can't tell you much. But what I can say as what I do have in the pipeline fans will freak over!!
How was it to be interviewed by SmackyGirl.com?:
I really enjoyed it actually some questions a it freaked about but mainly because I'm useless at a answering anything to do with myself haha thanks guys!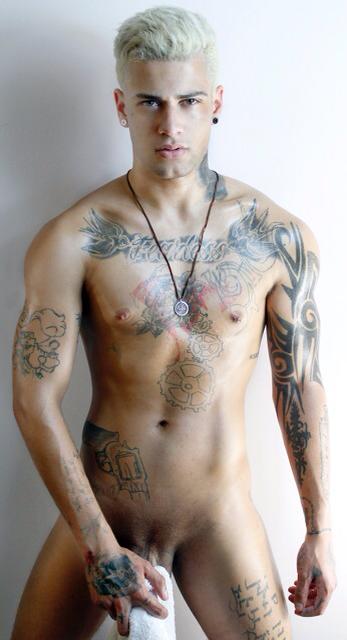 Follow us on: