I have seen this hottie on Staxus`s Facebook page for a couple of weeks. While I was in Turkey I decided to interview him but had to wait till I got home to get a internet connection that was working to do so. I was so impatient as I had promised you some new cute Staxus model interviews to come. First one is ready. And as I edited and published this I am in my second interview with another hot and new sensation from Staxus.
Following Staxus on Twitter or their Facebook Page is a good thing. Its where you first get a glimt and hints of what new models they have and what is to come on www.Staxus.com. So if I were you I would head on over and follow them, you don`t want to miss out on the good stuff.
Ray has become very popular quickly among the Staxus fans on their social media when they shared his first photos, and also among the people that follow me and Milo on our Hot Twinks page on Facebook when we shared his picture as well. I guess fans can be excited that there will be more coming with this hot guy from Staxus in the future.
Ray was a busy boy on holiday when he was interviewed by SmackyGirl but found time to answer his questions. A little impatient I had to let him go :p But the result turned out really well and he was a sweetie to interview.
I hope you will enjoy this interview and find out how you can follow him by reading it. If you want to see Ray`s shoots please visit my friends at Staxus by clicking the banner below here: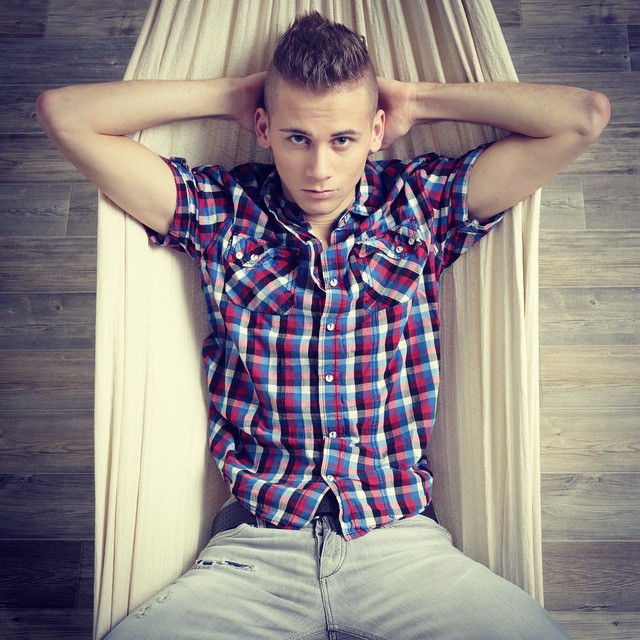 Tell us who you are and how old are you?
Hi! My name is Ray Mannix and I am 21 years old.
When did you begin to work as a model?
I started acting in January or February of this year.
Why do you want to work as a model?
It is a interesting job for good money and it is not stressful and you can travel for free all around the world.
Who have you worked with so far?
I worked always in Prague in Czech Republic, but I have shoot with boys from Spain and England.
Were you nervous the first time walking around a studio?
My first and second shooting was very stressful, but 3rd was ok.
Who did you get to shoot with?
One headhunter wrote to me on a Czech gay dating website and I shoot my first porn scene the next day.
So how was it to work with Staxus? Is that something you would recommend for future models?
Staxus is my "home" now, because I shoot just for them. If anyone wants to start shooting he should select it´s first agency carefully. It is very important. He can send me an email or to my Facebook.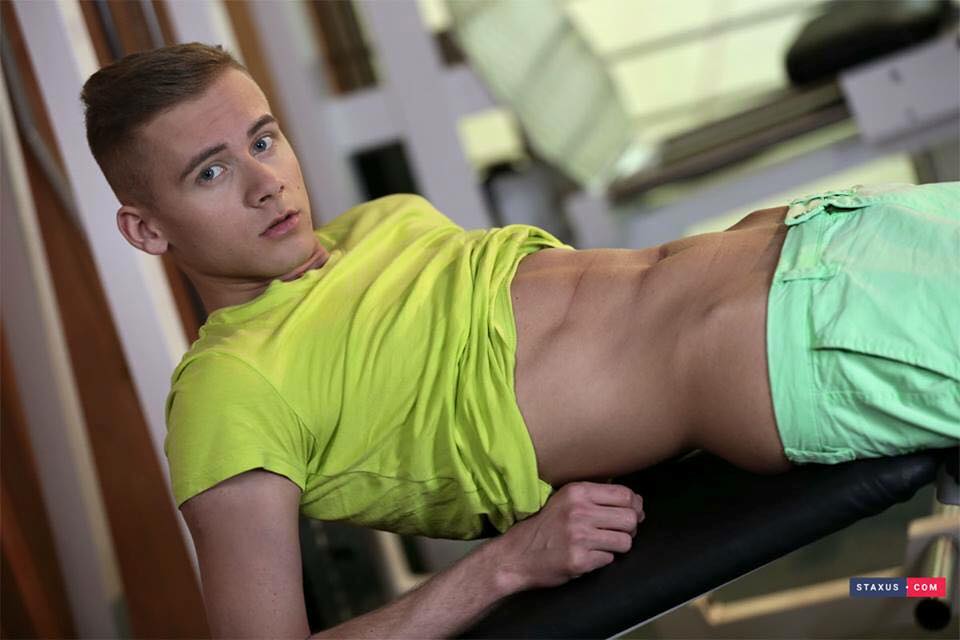 So who else would be your biggest dream to work with?
I have no big porn star to shoot with. It is a job… If I want to have sex with somebody, I will write him directly – without a camera etc.
Do you have any other models you would like to work with in the future?
I have no dream boy that I want to work with. One time I want to shoot with Gabriel Angel from France.
What is your favorite part during a shoot?
Description. And from shooting… sucking big dicks.
What if you fall in love with someone you shoot with? Would that make it more difficult to work with them?
If I do fall in love with someone like that, better for both of us. Partner's sex for money, why not…
If you get nervous before a shoot. What do you do to deal with it?
I am not nervous in a job. If yes, I'll have a meal and I will calm down.
What shoots do you recommend people should check out?
Difficult question… I do not have many videos yet, so not many to choose. Check me out on the site www.Staxus.com, where all the news are!
Tell me what you do when you are not working as a model?
I relax at home with my boyfriend, studying school and traveling.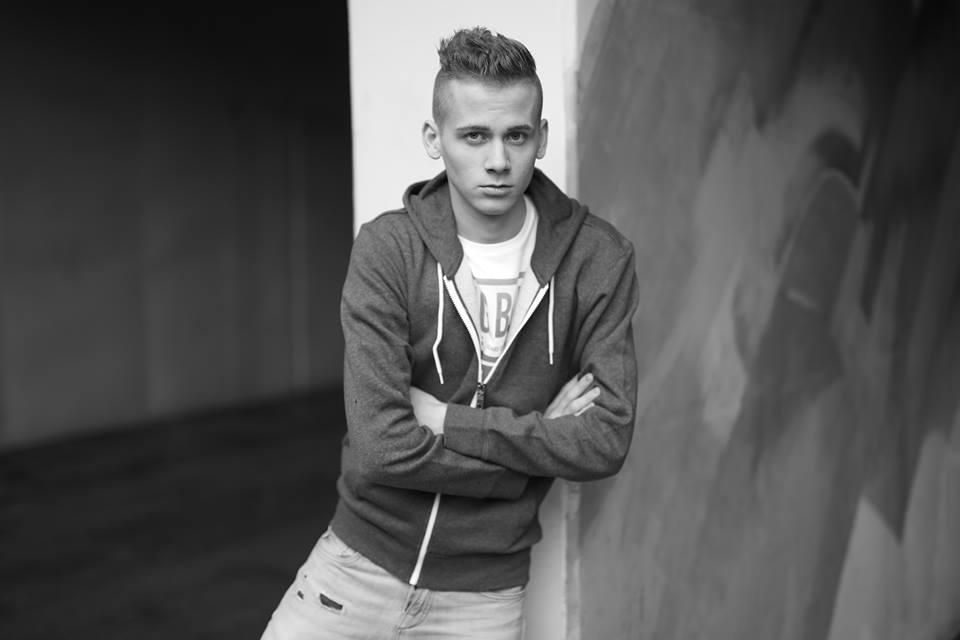 Are you in a relationship?
Yes.. I Have new boyfriend now, but only for a month.
Are you gay or bisexual?
Gay
What artists do you like?
I like Justin Bieber, Nicki Minaj, 5SOS, 30 Second to Mars and from Czech –  Ben Cristovao.
Do you read books the old fashion way or the kindle way? Whats your favorite books?
I do not read books, just for school.
Tell me about what other hobbies you have
My hobbies are traveling, dancing, watching movies, playing volleyball, swimming, skiing and working out.
What is your favorite candy?
I hate sweets.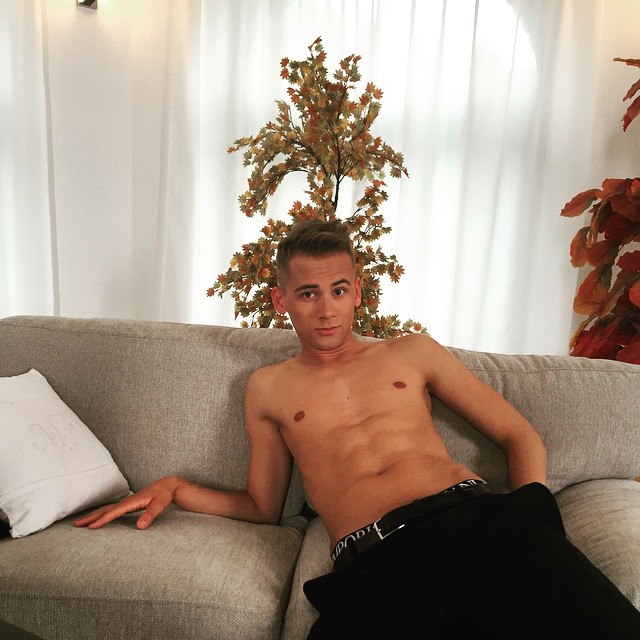 What movies or TV programs do you like to watch?
I like comedy, action and Czech films. Series – Friends,  HIMYM and Czech
Which movie have you watched the most your whole life?
Hannah Montana
Do you like animals?
Ofc. But I hate cats!
You look good. Do you work out?
Thx! I usually go to the gym three times a week with my personal trainer.
Do you have other jobs or study?
Not now, because I have exams in a school. But last months I worked as bartender.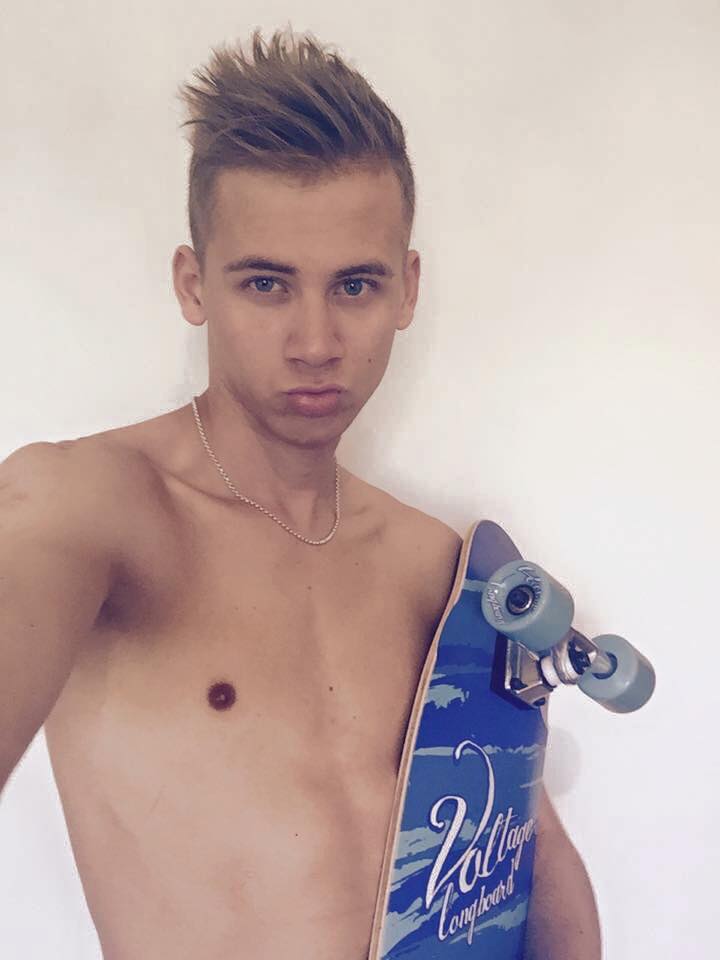 Do you have a teddy bear?
Yes, from my ex boyfriend
Do you like to dance?
Ofc, I Love dance
Had you heard of SmackyGirl.net before this interview?
Yes, I read your blog last month, I saw it on Staxus twitter.
How can people follow you online?
You can follow me on:
Twitter: @raymannix
Follow us on: