Kimi Monroe is a pretty new name to me that I just noticed only a few days ago and when I did it was Smacky who got a friend request from Mister Monroe. And I had just noticed him on Mickey Taylor`s and also a few of the others guys I follow on Facebook. And by then I was thinking;
"WOAH! Hello Tall, Dark and Handsome who are you!!"
I didn`t get to think much more then that before Kimi sent me a friend request. So I thought that was nice of him. So since he did that I thought it was my turn to be nice and ask him if he had time to do a interview for SmackyGirl. This is a diamond and I wanted to be one of the first to grabb this guy before he goes famous. He was so nice and said of course beautiful. And that is how Kimi and Smacky`s interview story started. I think Kimi better prepare for getting a lot of admirers.
Now I feel like claiming this hottie, hide him in my closet and say I saw him first! But I think Mickey Taylor will poke my arm and say oi little lady you did nots.
Ok come down to earth Smacky! Its time to share this beauty with the world.
Kimi has a job I would love to have. He seems like a relaxed and down to earth lovable guy.
And oh gosh! He is single guys!!!
But is he looking?
To know that and how you can connect with him online you have to keep reading this interview. I hope you all enjoy Smacky and Kimi`s interview.
A brand new SmackyGirl.net 2015 Original Interview with Kimi Monroe – By; Smacky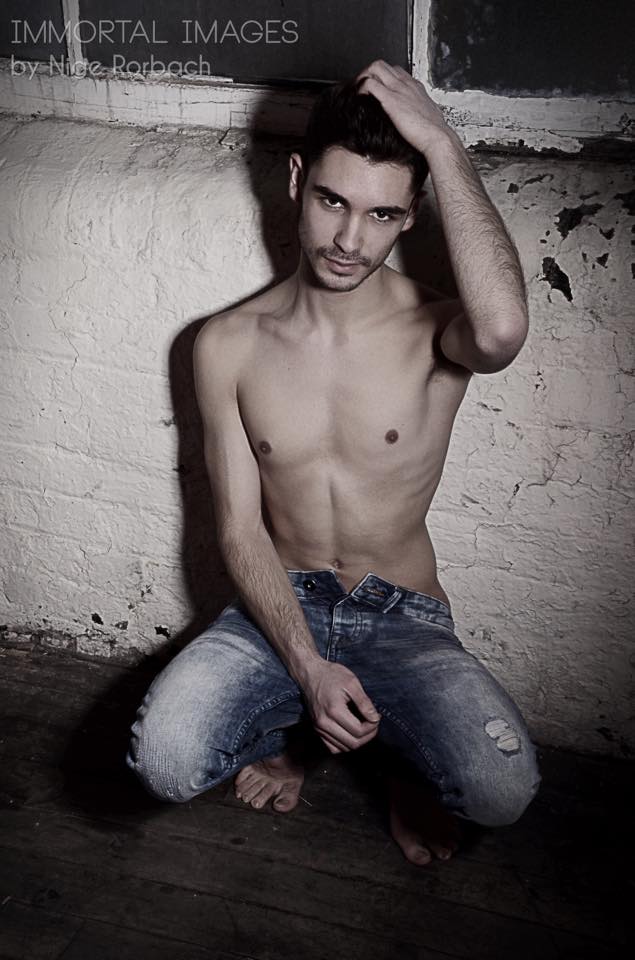 So tell us where are you from and how old are you?
I'm from Madrid, Spain and I'm 19 years old
How did you get in to modelling and when did it begin?
There was some models I was looking up for inspiration and soon I realized that all of my favorite pictures were signed by Nige Rorbach, so I decided that if I was going to start a career in modeling he would have to be my photographer. I contacted him and he replied straight away, we arranged a meeting and a Photoshoot in Manchester and well I'm very proud of the result
What models were inspiring you back then?
Mickey Taylor
What is it about him that you like?
His strong personality, that makes him confident and natural in front of the camera and I think that's the best quality a model can have
So have got to work with him yet?
I met him in my last trip to Manchester, he was my "teacher" in the ApplyToModel academy and also gave me advice and helped me with everything I needed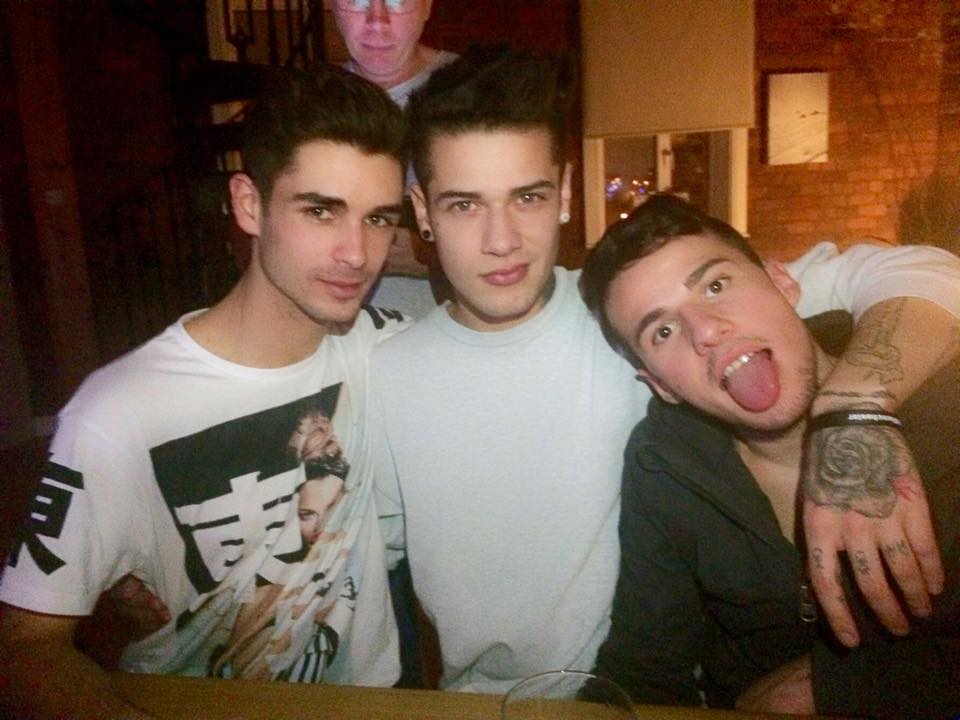 Oh yes the academy. How was it attending that for you? What did you learn?
It was a fantastic experience and I really enjoyed it. We had good conversations and lessons about modeling and the porn industry. We also posed and had some photographs done
Tell a little who you have been working with so far
Well I literally just started. The photoshoot I had with Nige was only 2 weeks ago, then I went to the ApplyToModel academy and got offered to do some scenes for BoyNapped so recorded two scenes for them. I'm coming back in March for more scenes
So you don't mind kinky shoots then if you're working with BoyNapped?
Of course not I have to say I was a bit scared at the beginning but after going through their website we agreed to do two scenes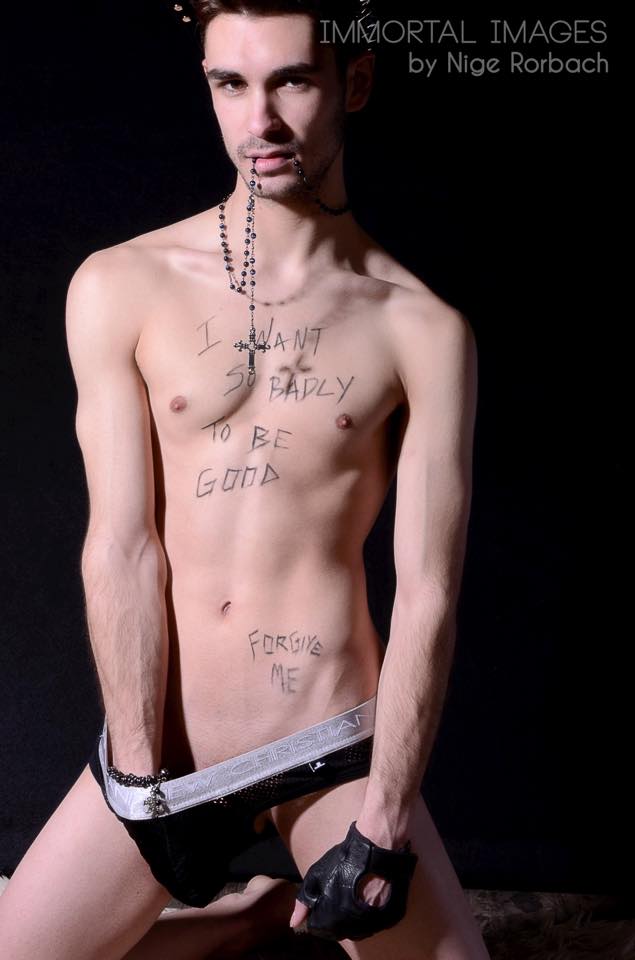 Do you have a limit?
I do. But my goal is to break it, so I want to push boundaries on every scene I do
Who other then Mickey Taylor would you like to work with?
Thats a tricky one, i dont know, there is many models that i like and that i would love to work with but i dont have any particular crush with anyone of them
Were you nervous before your first shoot?
Not really i was feeling very confident and sure about myself. I Knew i was working with a professional photographer so it was clear to me that our work together would be perfect But i was death nervous before recording my first scene yes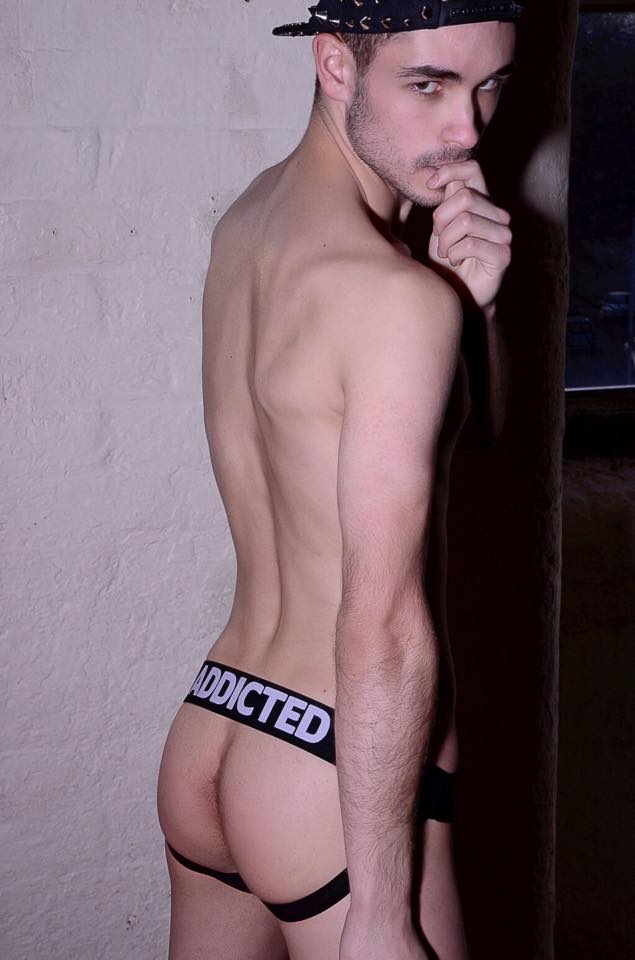 What is the best way to handle nerves or stress during a shoot?
I think trying to be focused on yourself and on doing a good work. I always play loud music, that helps me to relax and loose my mind
What type of music do you listen to?
When I shoot I always play Madonna. She's a huge inspiration for me
I had a little look before the interview to be inspired and that was one of the things I wanted to know more about.
She is an ambitious hard worker woman that always gets what she wants. Her determination to be who she wanted to be and to always achieve her goals really inspires me. Also that she always improves herself and never stops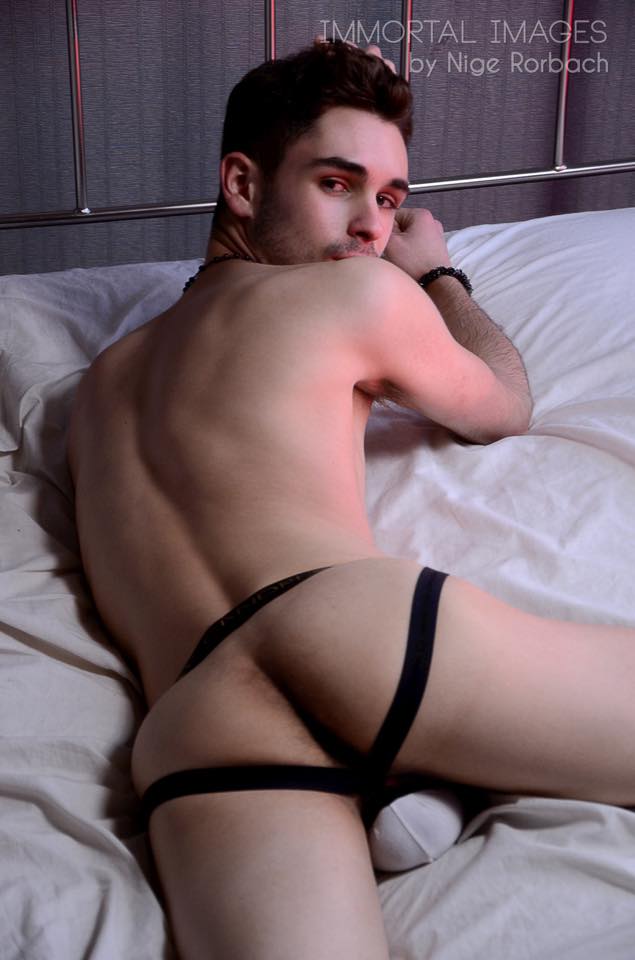 What songs by Madonna do you love the most?
All of them! If I had to choose 3 they'd be Like A Virgin, Like A Prayer and Vogue. But can't really pick haha I love them all
What do you think about this thing going on between Lady Gaga and Madonna?
I think they are just feuds that happen sometimes. I like Gaga, she's talented but I didn't like her latest songs
Do you work or study outside the modelling?
I work, I'm a flight attendant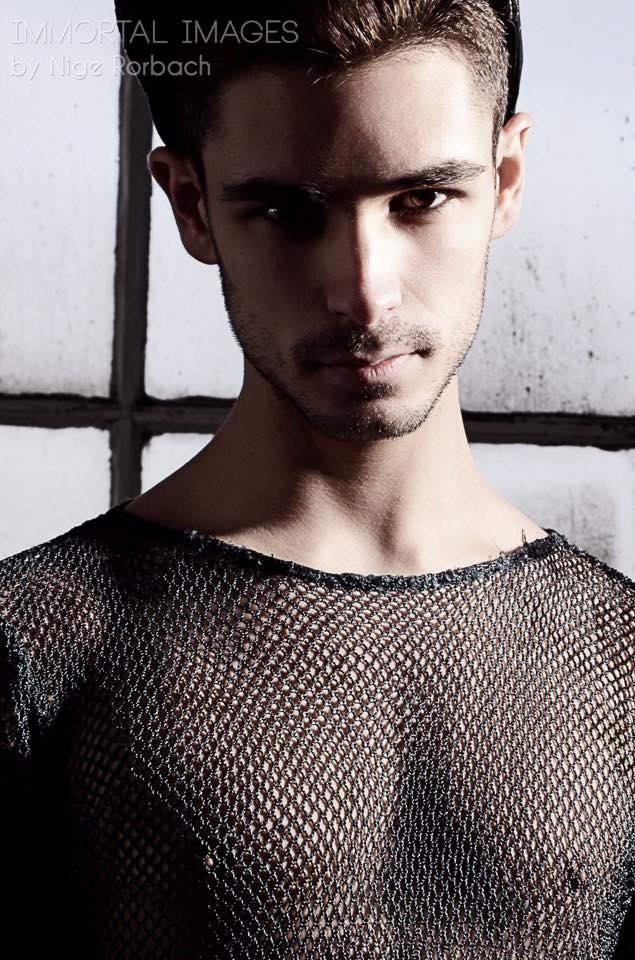 Locally or international as well?
International. For example I've done four flights today, I've been to Ireland and Budapest
Sounds like a job I would love to have. You must met a lot of interesting people?
Indeed I did but believe me it's really exhausting
What if passengers recognize you from your work, would that be ok?
I wish i was that famous
So where is your favorite destinations to travel to?
Call me weird but after traveling so much I always enjoy a trip home down to Madrid or Malaga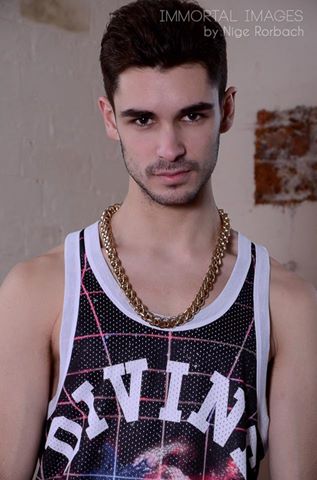 Are you in a relationship?
No, I'm not… Single boy here
Are you happy with that or looking or maybe waiting for someone special?
I am happy as I am to be honest with my work it'd be difficult to keep a relationship with someone. I never have time
I wonder about your last name. Are you a fan of Marilyn Monroe?
I love her intelligence, sense of humor and innocence
You seem to hold on to strong and influential women in your life, who else do you look up to?
Yes I do haha, not many more people really. I don't try to look up to but to get inspired and confident by them
So when you are off work, what do you do then?
That is a very rare occasion haha I just relax and chill. I try to stay at home as much as I can, I work out, watch movies, listen to music but mostly I try to get all the sleep I miss weekly
What movies do you put on and which movie have you seen the most and would watch over and over again?
That movie is The Godfather
What did you get for Christmas?
I did lot of Xmas shopping for myself… But as it comes to presents I just got money. I guess it's easier for people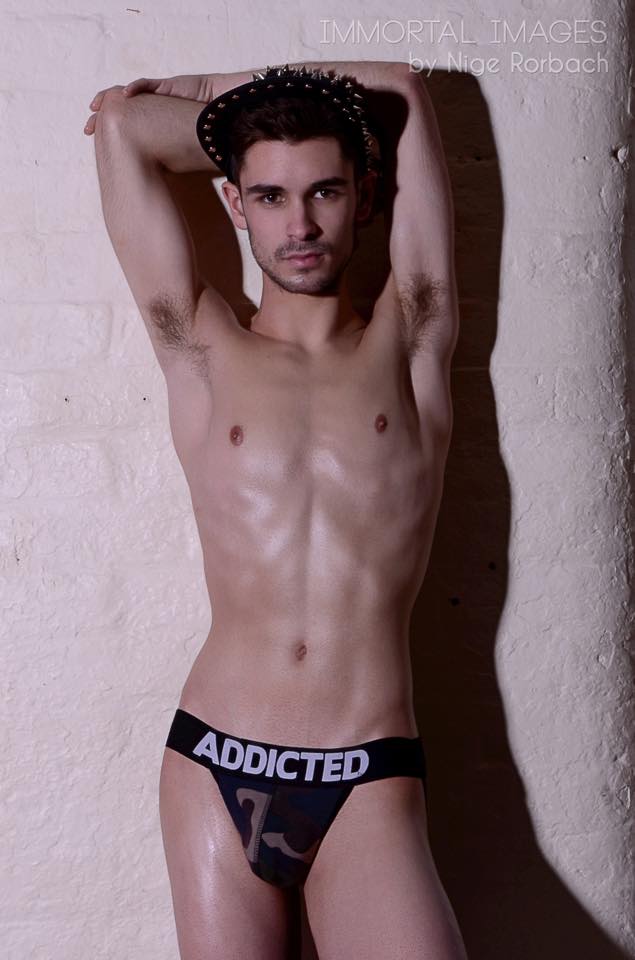 Ok so what did you spend them on?
I got a nice and big TV and an XBOX ONE
What games do you play?
Mostly racing games like Forza I love cars
Do you have a car?
I wish. I moved to the UK now so it's not on my mind so far
No I can understand that, they drive on the wrong side! So I have no clue about cars, what would be the ultimate dream car for me to have?
A Porsche 911. Simple, elegant and timeless
I must save up! So how do you see you going in the future now in your work?
I have no idea. Only time will tell, I'm really happy as a flight attendant and I'm enjoying being a model in my spare time so that's how it is right now. I feel blessed for the opportunities I've been given and lucky for having people liking my images
Where can people find your shoots and how can they follow you?
My first shoot got published here http://www.beautifulmag.com/ as well as on my FaceBook and I'd be soon in Twitter
&
https://www.facebook.com/KimiDaily
Had you heard about SmackyGirl before this interview?
Yes I did! Read some of your interviews
And now you have your own. Thank you so much for taking time to do this for my blog. Any last words were you like the readers to know?
I'd like to say a big thank you for having me and hope everyone will love our interview and enjoy the images. Big kisses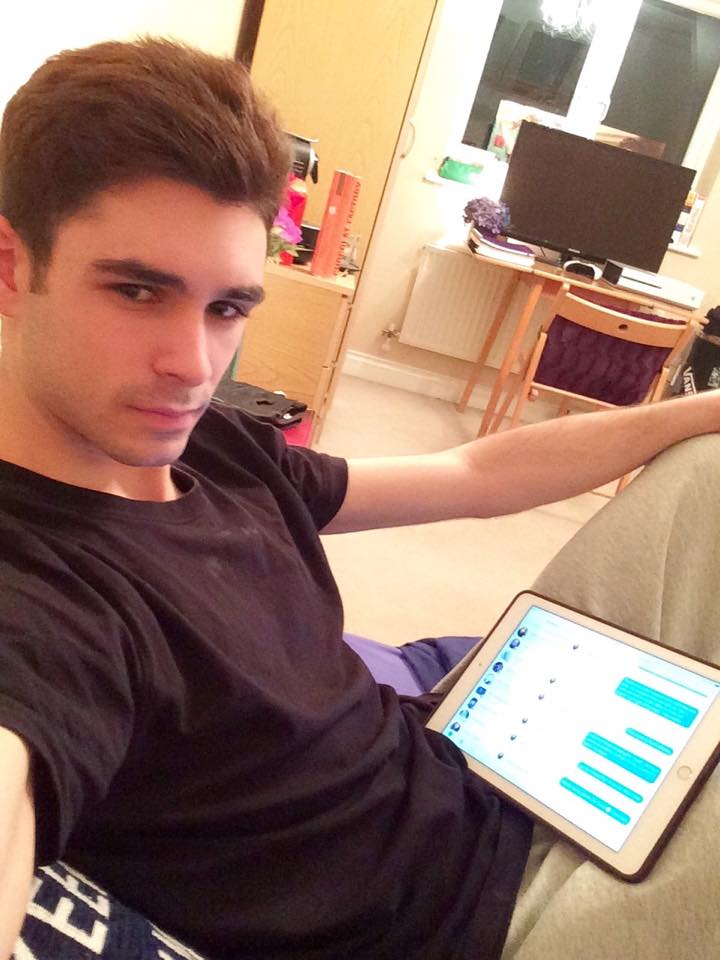 Follow us on: