Smacky working for for KissThatBoy and interviews
~Andy~
So tells us a little bit about yourself and how you came to work for Staxus
Hi, I'm Andrei – a web designer from Romania
I started to work with the guys at Staxus about 3 years ago, initially helping them with graphics and email campaigns
as I got more and more interested in their business I also started to land some advice on general marketing, affiliate care and the different projects they were running (Homoactive, Radvideo, Staxus)
and after these years I ended up taking care of Staxus.com, our current flagship membership site
**
So what do you do for Staxus today?
I'm currently in charge of running the site and everything related to that
Management, online marketing, taking care of the affiliates that help us promote the site
Gather feedback from our members via various platforms or directly by email so that we know where we are and if the quality is at a level that would satisfy our members
I guess you can say anything that is related to Staxus goes through me
**
Have you ever done any modelling then??
No, I was never involved in production, I only provide some feedback regarding our models and scenes, but most of that I get by keeping a close eye on what our members are watching and discussing across the board.
So basically I'm the technical guy behind Staxus.com, not interfering with production, but making sure that everything works as it should and obviously trying to increase the revenue we make each month
**
Do you write the blog posts as well?
I used to write when we first launched the blog, then it became quite obvious I cannot aford that time. Modifications to the main site, taking care of marketing and ensuring everything works fine takes most of my time away and at some point I was working 10 to 12 hours a day, even on Saturdays and Sundays. That is when we've decided to hire a proper writer for the blog to keep myself focused on actually running the site. At the moment I provide behind the scenes and topics for the blog, on a daily basis, but a professional writer is actually doing the copy writing part. So in short at the moment I provide the photos, videos and materials to keep the blog updated on a daily basis but somebody else does the writing.
**
How has it been for Staxus working with Kisslads?
I believe it brought back that variation we much needed. Years ago we used to have a lot of British models and our UK production was driving the business, together with it's Czech counterpart. After a while we dropped all our British production and had only Czech models and directors for quite some years Now we are glad to have Michael, the staff and the models at Kisslads with us as it really brings new possibilities and improvements to our videos. We have recently started to combine British models with Czech models, under either Michael's direction or John's (our Czech producer). This has been proven a very wise call as our members have responded really well to seeing the horny Brits together with the beautiful Czech boys. Another side of the story is producer style: Michael Burling has a very natural way of shooting the video scenes that our fans love. I believe that an ongoing collaboration with Kisslads will boost the interest in Staxus and our fans have responded well to the new British models and Michael's style of doing the scenes.
**
The models seem very happy to be able to work for Staxus. Is there any models you think stand out and is more attractive?
So far they like Connor Levi quite a lot, his recent scene with Kevin Ateah brought a lot of positive comments on the site and the blog. They also love Aaron Aurora (his recent kinky triple penetration scene was also probably one of the best scenes in 2012 as far as I can tell from comments). Jesse is also a hottie they want to see more of and Kai Alexander's recent scenes with Ennio Guardi and Aslan Brutti were rated 5 out of 5 by our fans.
From our members point of view (or as far as I understand from their feedback) I would say the most requested and appreciated models are Connor Levi, Luke Desmond, Aaron Aurora, Jesse Magowan and Kai Alexander (most lilkely in that order as well 😀 )
**
So for those who want to be a Staxus model.. What do Staxus look for?
We have always been known as a studio focused on two things: bareback sex and hot looking twinks.
So we are mostly looking for gorgeous young guys, 18 to 25 years old with nice, fit bodies. If they have a huge cock, it's obviously a plus 🙂 If they are willing to have unprotected sex, even better.
We have set some trends, in European production in special, and we want to stick to that. So our fans will always expect us to have good looking twinks, hot action (romantic but also kinky from time to time) and bareback when possible.
I'm also trying to maintain a solid, daily-updated blog at http://blog.staxus.com and recently also opened up a forum for our fans to be able to discuss personally with the management team and also our producers and models
**
www.Staxus.com
x
Cast your votes for your favorite to win a Prowler Porn Award
http://www.prowlerpornawards.com/vote/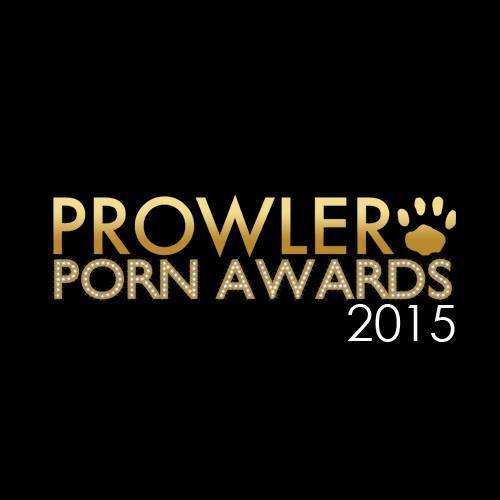 Follow us on: