When I went to Manchester to attend my very first Gay Pride I also had another mission as well while I was there. I was invited to visit the core of UK`s gay adult entertainment business, where I was going to find out how it is on the inside of a real porn studio. I met some who I have know for many years because SmackyGirl has worked with promoting their models and company. And I met some I haven`t met before. Today I wanted to show my readers who the people behind these famous brands that we all know in some way or another are. Twisted XXX Media houses many peoples favourite products such as the mighty and kinky BoyNapped and also the union that was newly established; ApplyToModel.com.
Which deserves a nobel peace porn award in my opinion if such thing existed. A extremely large number of the UK porn industry and also many from other countries are now gathering together and joining the ApplyToModel concept which has become a huge success and a well done job by the Twisted XXX Media team for getting the idea born and up and running perfectly. Twisted XXX Media also recently started offering all models in the Adult Entertainment industry to come and have their sexual screenings at their studios in Manchester. And SmackyGirl is 100% supportive of people caring for everyones safety and sexual health. That was actually one of the main reasons I choose to follow HomoEmo back in the days, because they used protection on models in all their porn shooting.
~ Welcome to Twisted XXX Media ~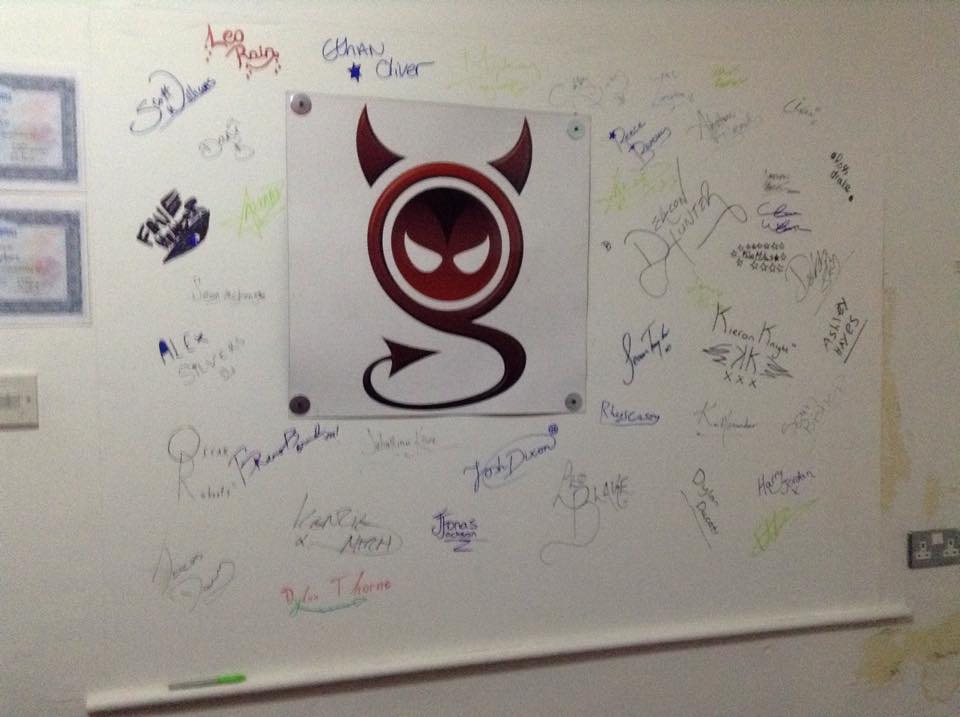 When I knocked on the door the studio is behind it was Ashton Bradley who got the honour of running down the stairs to receive his SmackyLady. And the first thing you lay your eyes on when you enter is the wall where all models who has worked there have left their mark and signature on the wall.
Can you spot your favourite models signature on the wall?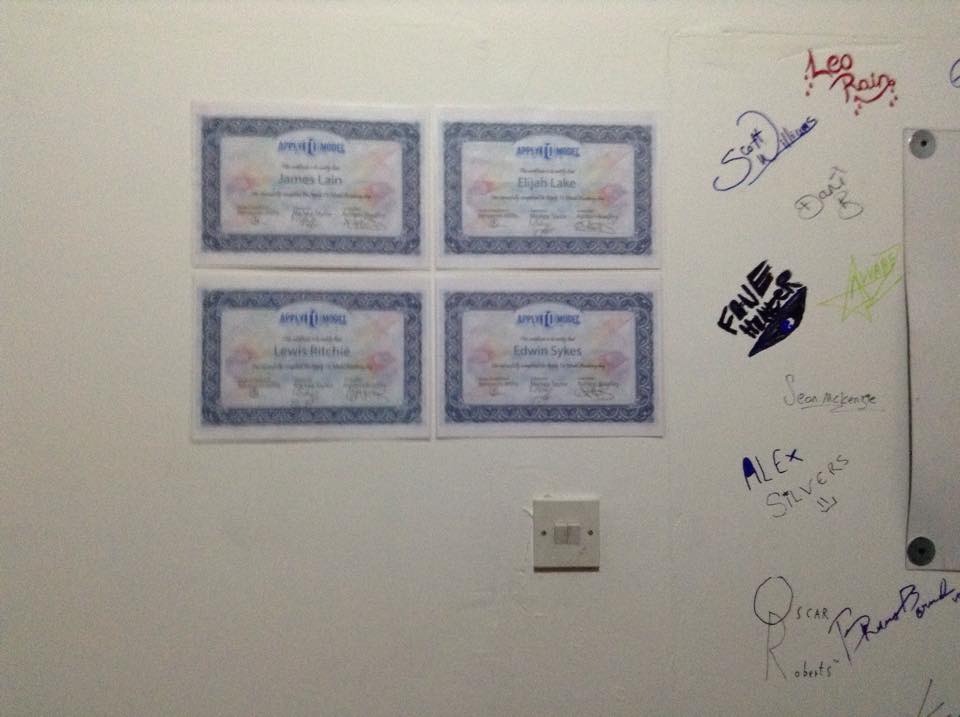 The next on the tour is leading me up the stairs to enter their massive area which houses the studio of BoyNapped, Boys On The Prowl, Exclusive Twinks, Pimping Twinks, Wank Over Me, Teens On Edge, Lads Fuck Dads and also the office where the daily operation of everything Twisted XXX Media is involved in are located. Such as ApplyToModel, The Prowler Porn Awards, The Sexual Screening Clinic and more. They also shoot porn for various of other such as: Blake Mason, Euro Boy, Twink Academy, Spritzz, Homo Emo and Young Bastards
Blake Mason and EuroBoy.
~ The Studio(s) ~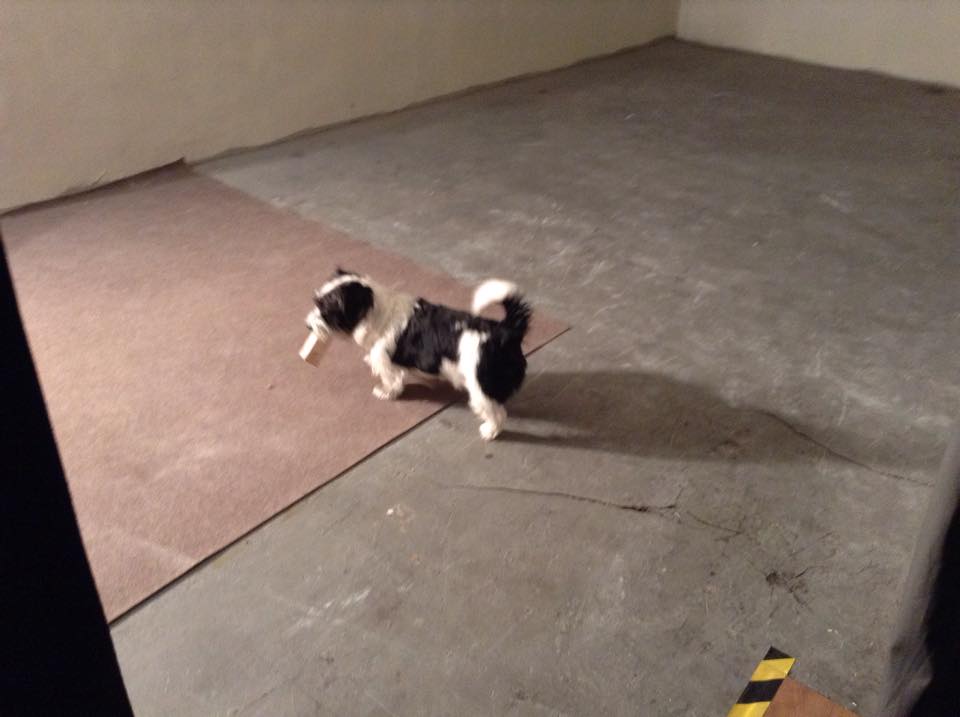 I got a excellent tour guide around the studio. Two actually. Percy is a very famous dog who has his own blog even. And he is often seen flirting freely with SmackyGirl publicly on Twitter, and we of course have our highly private flirts in our Facebook inbox together. If you want to check out Percy`s blog you can do that HERE.
There are no such thing for me as blog rivals. My job is a one "wo" man`s job. And like all the worlds authors call other authors for "colleges" I have the same view on other bloggers no matter what genre each of them they write about. Me and Percy are blog colleges. Rivalry is just silly. I learn a lot from reading what others put on their blogs.
Percy often interviews hot models as well like I do. And I got to admit I do peek at what my furry friend is up to. So I can keep up and learn a thing or two for myself.
My other guide that day was no other then Ben Willis himself, and Smacky felt very star struck and privileged. He is such a inspiration to the whole gay porn industry and no matter where I go all I hear is the utter respect and how much impact he has had on so many models and people working with other things in the industry. You have often seen Smacky describe him as King of BoyNapped, and that is the feeling you get walking next to such an amazing person as well. The ideas he has created have completely changed the future of a very rivaling, dramatic and unfriendly UK porn industry. This is how we used to know it. With ApplyToModel born we are now finally coming together as a union and are helping each other out.
~ The different sets ~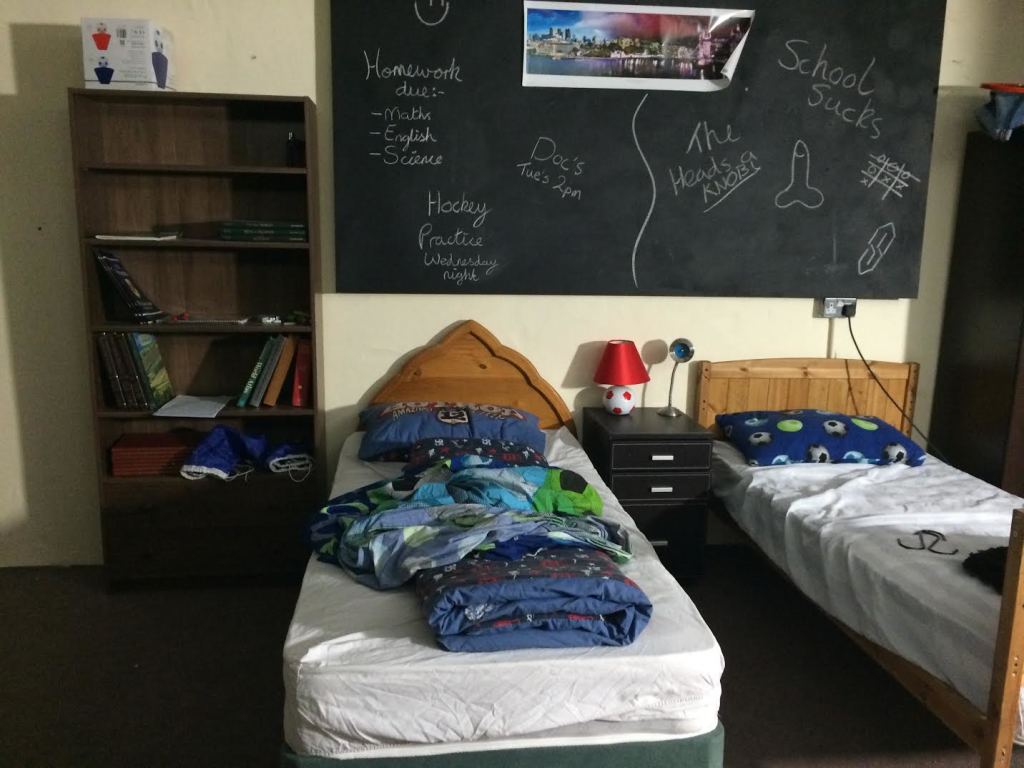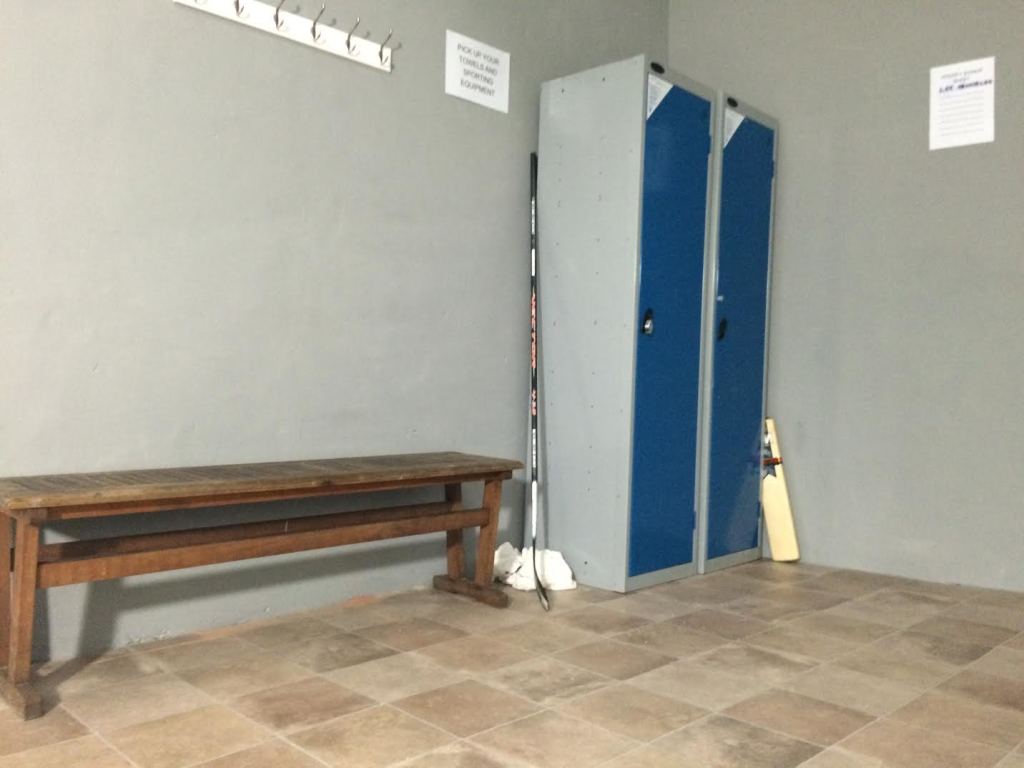 This set is from a school film they did
"Now common Miss Smacky, there is loads to see!" Percy says to me and Smacky follows.
"Lets go take a peek inside where they shoot for Blake Mason."
~ The Blake Mason Set ~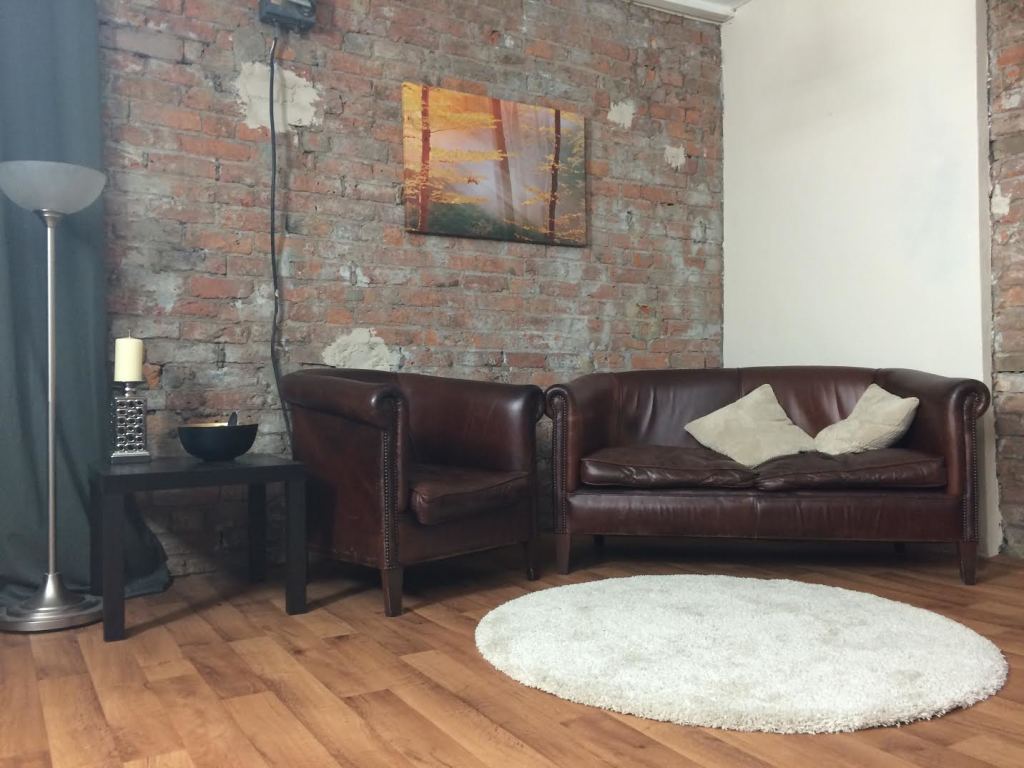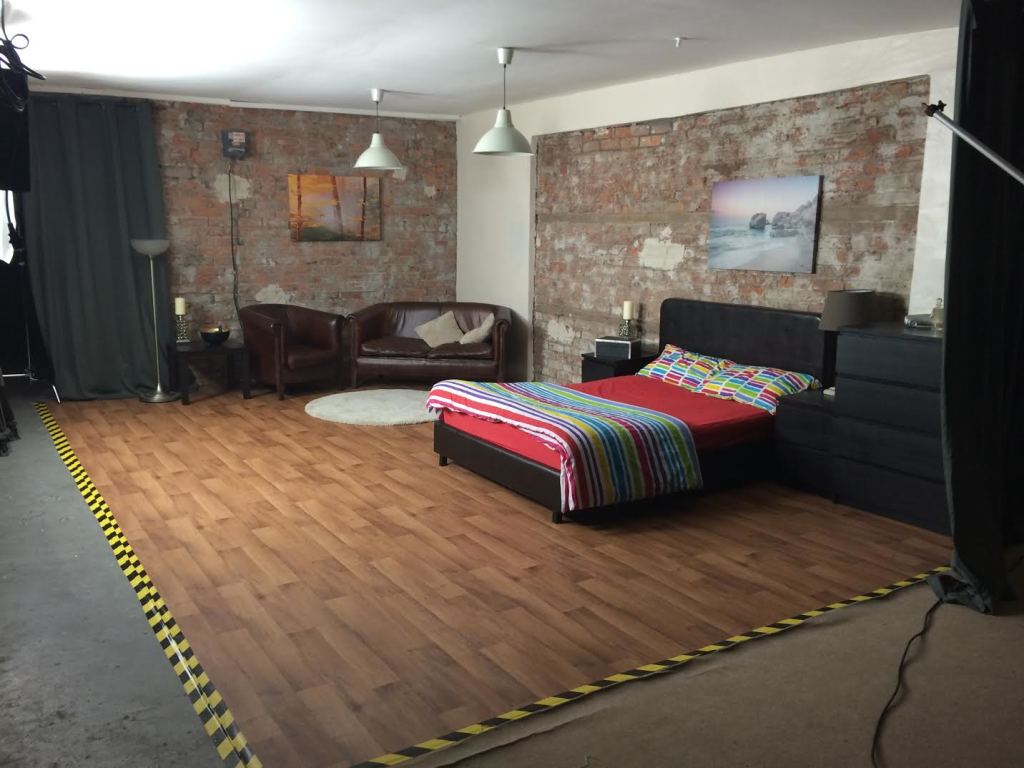 Recognize this set? This is where Blake Mason makes their magic happen. And the person behind the camera on these shoots are most likely to be Ashton Bradley. Ashton is a very handsome boy and some what kinky too I have heard. SmackyGirl have concentrated a lot lately following this boy because I think he has what it takes to make fans love what he do. You can follow Ashton Bradley and his work HERE and also from Blake Mason`s site HERE
~ Welcome to Ryan James Candy Shop ~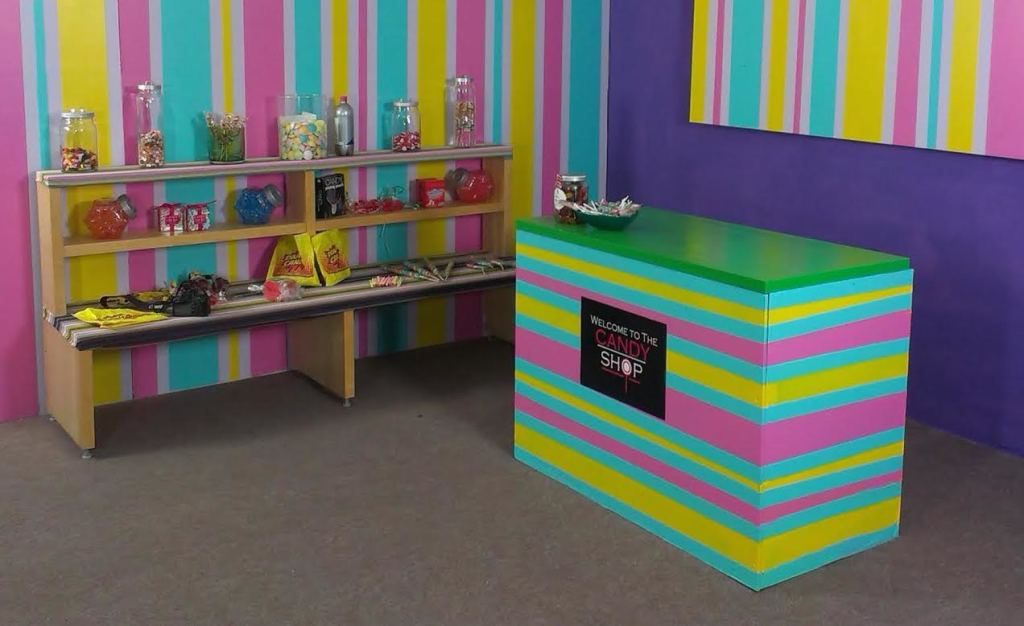 And this is where the DVD Welcome To The Candyshop was filmed where Ryan James had a big part in it as the director and producer. The DVD can be bought HERE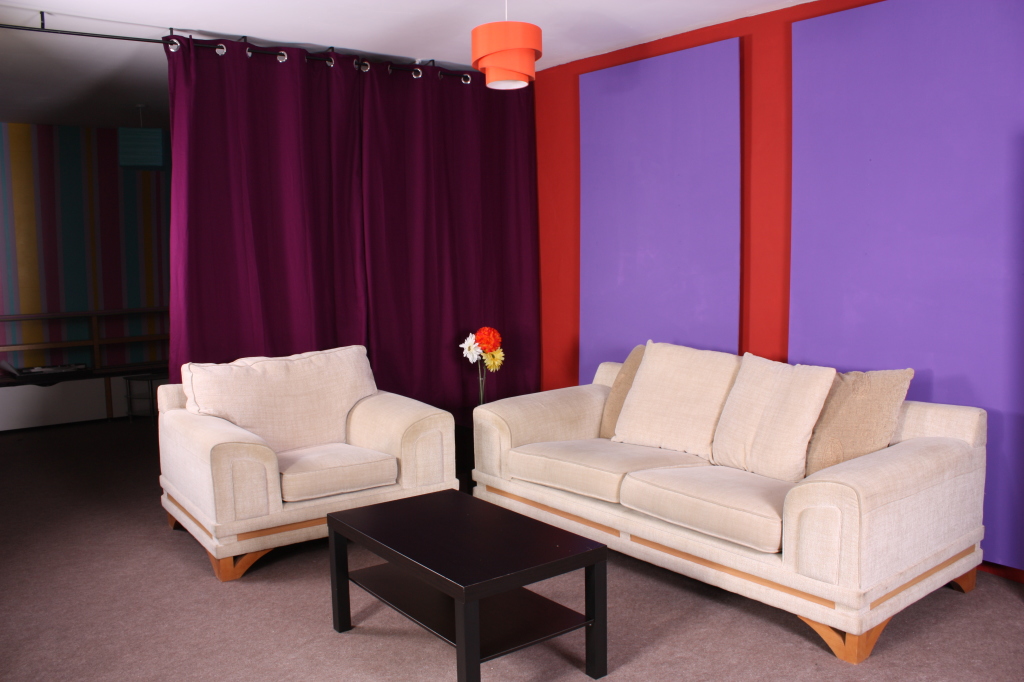 ~ Into The Heart of BoyNapped ~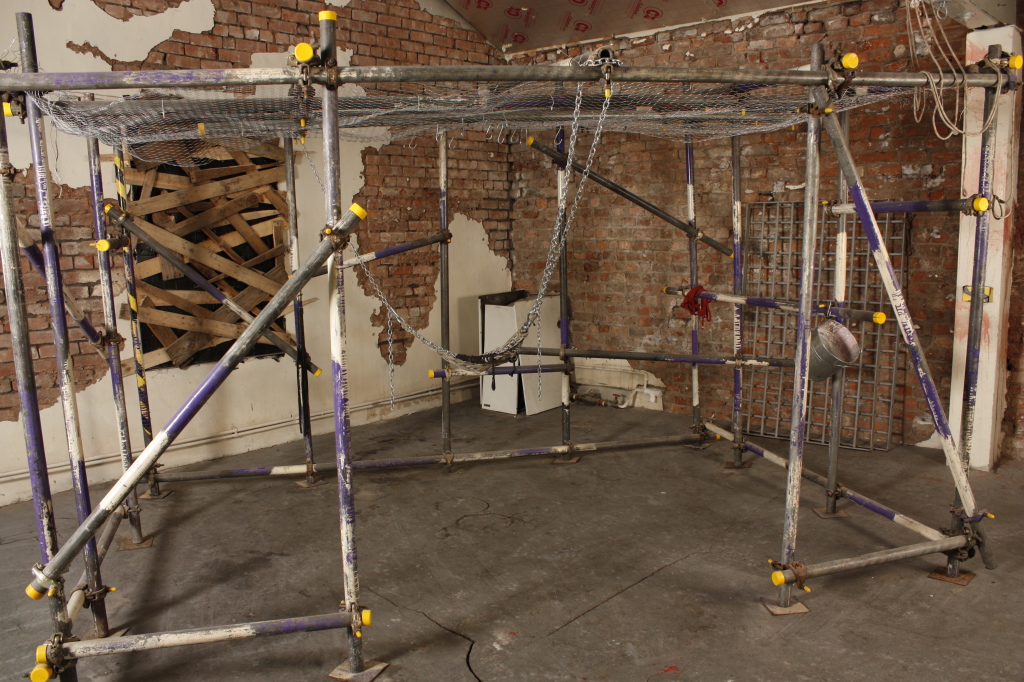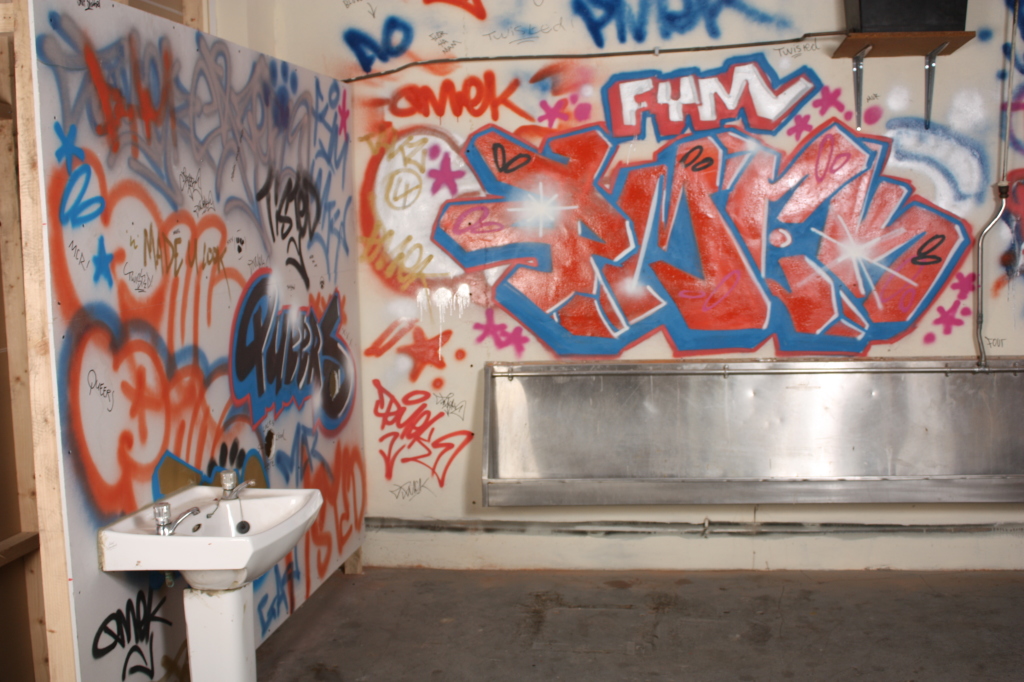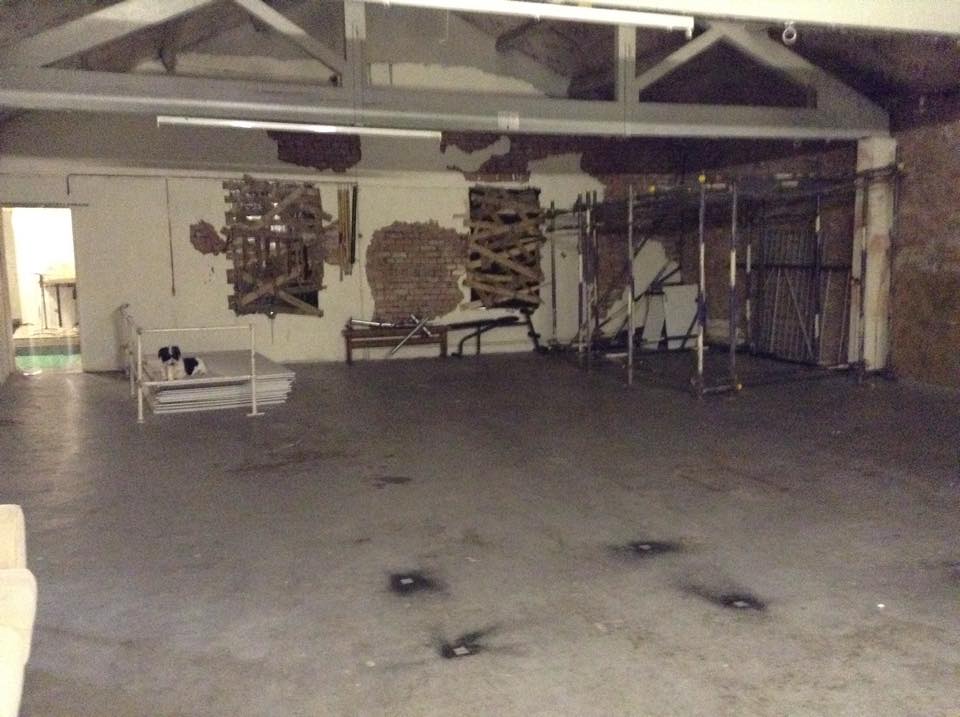 Percy and Ben takes me in to "The Dungeon" as I usually call it, but what it really is, is the heart of the mighty BoyNapped where models get to live out their most kinkiest fantasies.  From here we have seen countless of models been Napped & Tapped since BoyNapped was established in 2008. And they have made 560 scenes where boys get to taste the whip and being dominated at its best. BDSM, Bondage, being dominated or be the dominator is one of the biggest fetishes on the planet, and at BoyNapped you can live out that dream to the MAX! And if you like it extra kinky, they have a section for those who likes to have a champagne shower party aswell. Meaning wetsex. SmackyGirl felt the shadow of Sebastian Kane being presence in there during my tour, and I had an exciting and nervous feeling trembling inside me from that.
But he must never be enlightened about that 😉
x
Thank you to Percy who showed me how all the different equipment works by modelling on everything
~ The Sexy Office Boys ~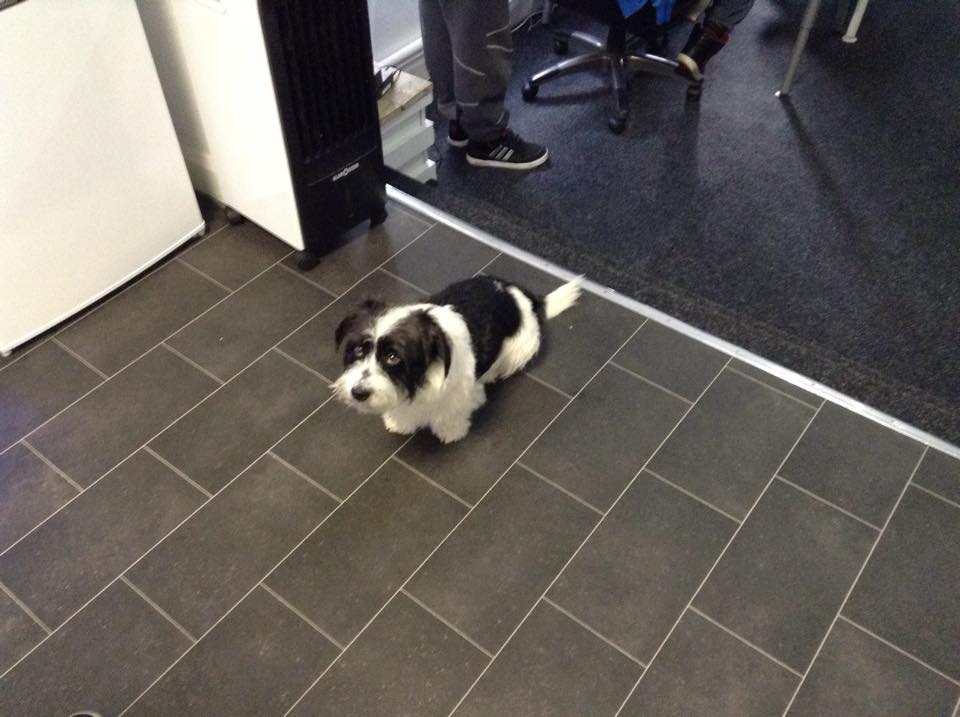 Percy tells me its time to go say hello to the guys who work at the office. But first he says I have to take a picture of the employee of the year "Percy" so we get the ranks right. Dogs first, hoomans last.
Say *Wooooof* Percy! -snaps picture-
~ The Human Crew Members ~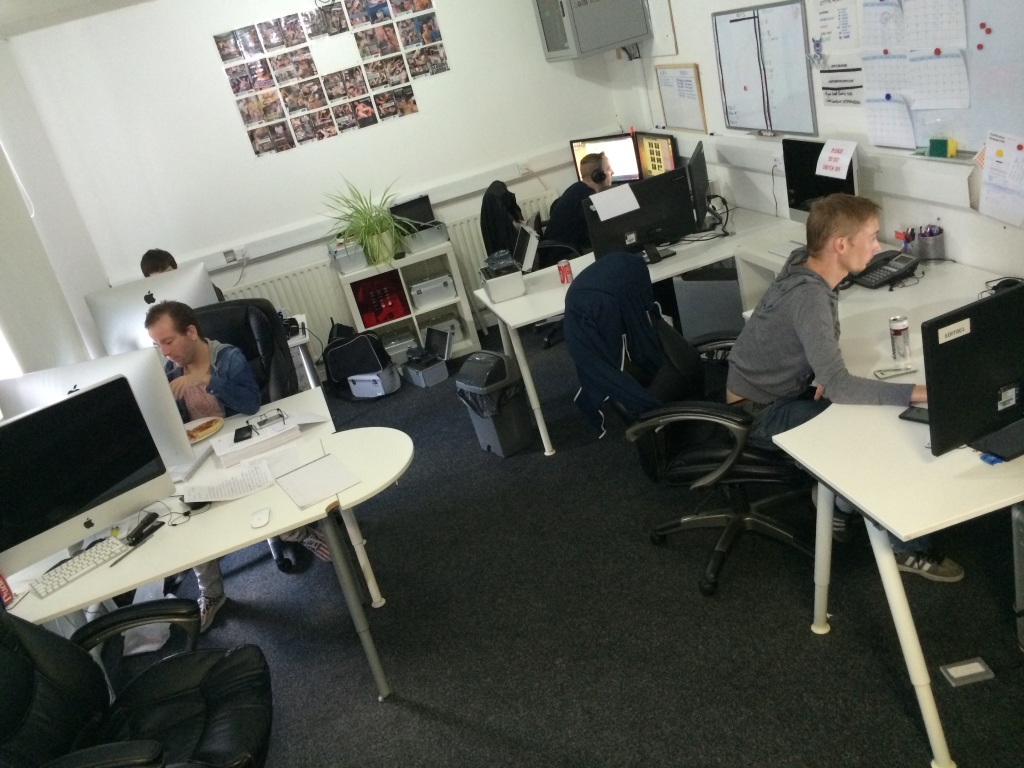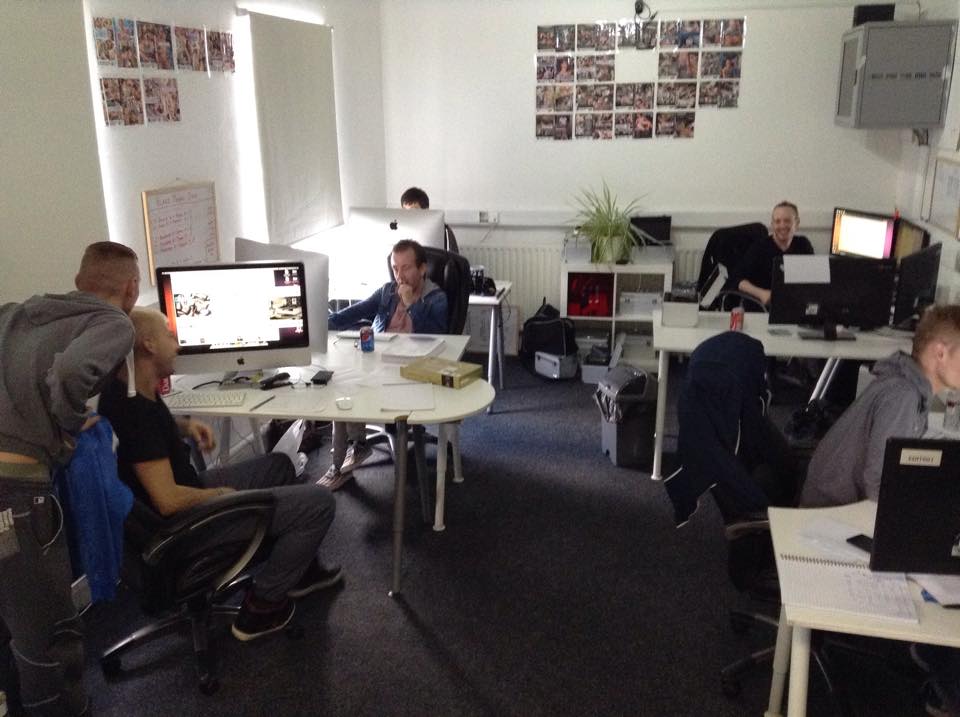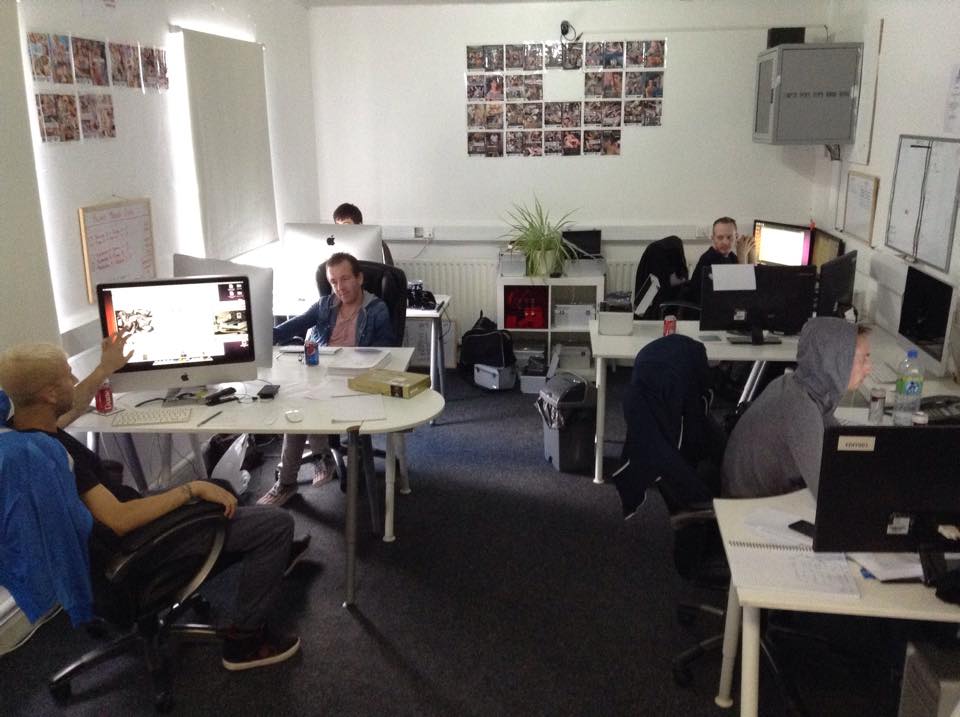 This is the core of Twisted XXX Media which is held up by very creative and hard working boys together with Davey at finance who has his own office further down the hallway, and next to him is in to the CEO`s Ben Willis office.. They also have a cosy kitchen in the middle of the office areas where the guys have all the equipment they need to make drinks, breakfast, lunch and warm meals. Down stairs they also have a TV room where models can relax and watch TV if the shooting is taking some time to complete. It is a very nice office and modern furnished. Smacky was just about to grab one of those fancy computers and run away because she wanted one. But I thought it was best to try and behave.
I asked the boys if they could fill out a little about what their job is at the office and about the studio work they do. So that you all can get to know a little bit more about what it is like on the daily basis at a porn studio.
~ The Crew Members ~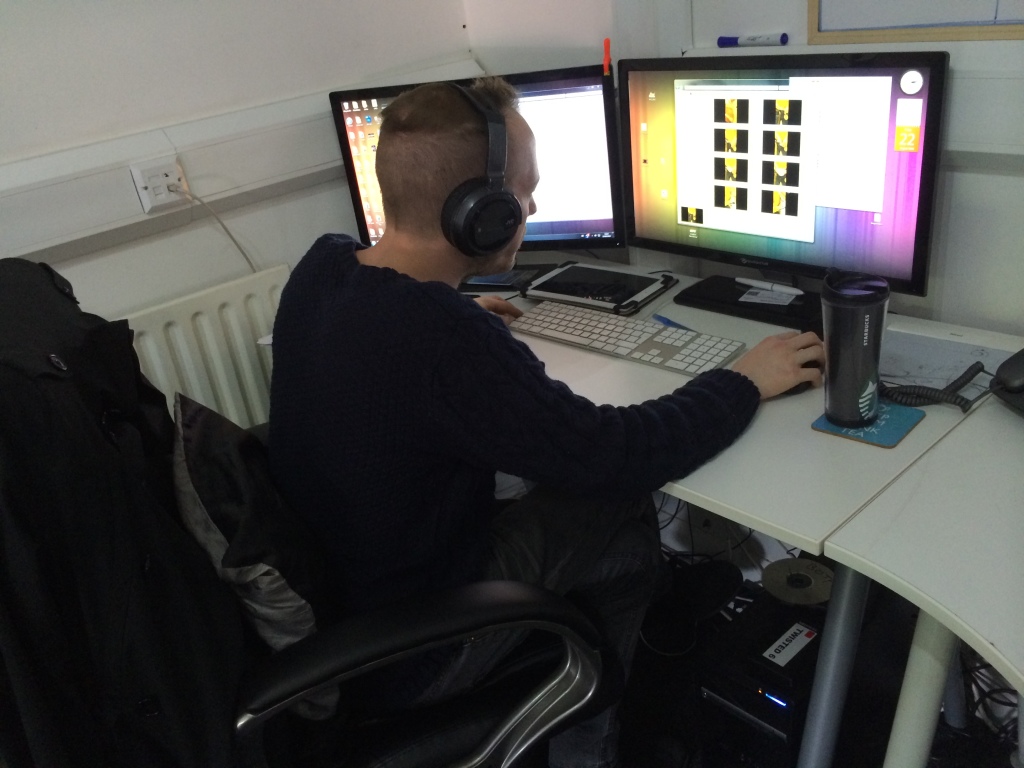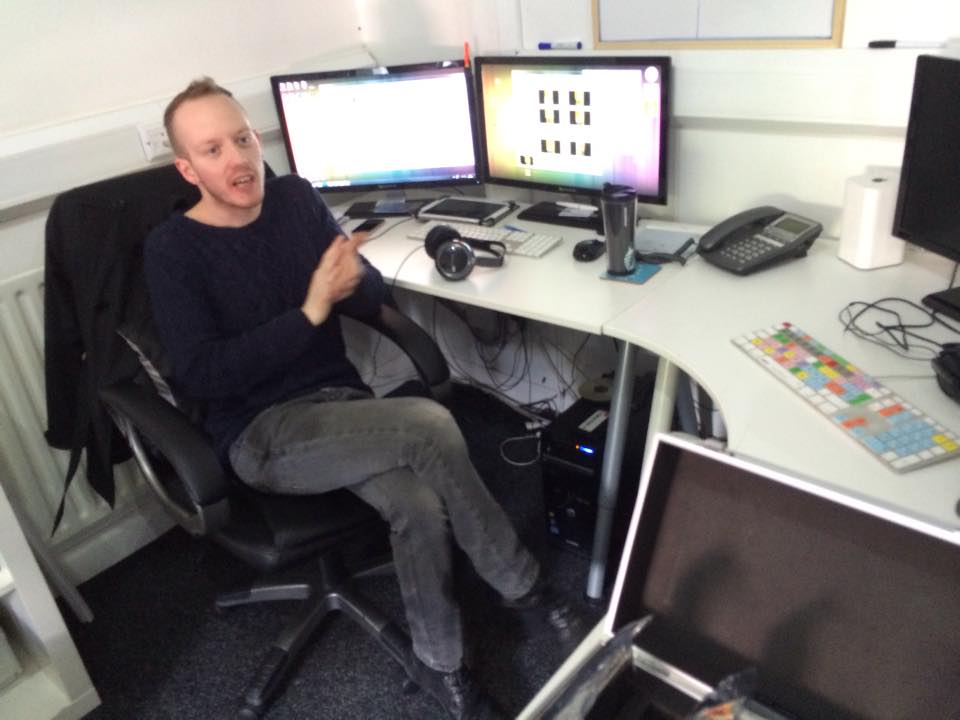 Name (age): Ryan James (24)
Who do you work for: Twisted XXX Media Limited.
Position: Crew Member
Director of: EuroBoyxxx.com, Mature Gay DVD and a new project shh I also manage some of our websites. Apply To Model being one of them.
How long have you worked there: This time… A year!
What is your work tasks: I Manage and Direct 3 products for the company.
Best thing about your job: All of it.
Best memory from work: My best memory happens once a month… Every time I see one of the DVD's I have directed, go on sale makes me happy!
Ryan James SmackyGirl interview: http://smackygirl.net/ryan-james-2/
SmackyGirl.com and Ryan James go way back in the history, as a matter of fact it was where I began my blog work based on interviewing and promoting HomoEmo content and their models. It is Ryan who should feel privileged and special because it is him we have followed continuously till today and we still will. Ryan made huge success with HomoEmo a few years back and is now working with the best company in UK`s gay adult entertainment industry. Its fun following someone for so many years and see how they make good things even better. Ryan has always been a good ambassador for using protection under all their shoots at HomoEmo and SmackyGirl love that about his work. I have already told Ryan how proud I am of him and we are really looking forward to following him in the future.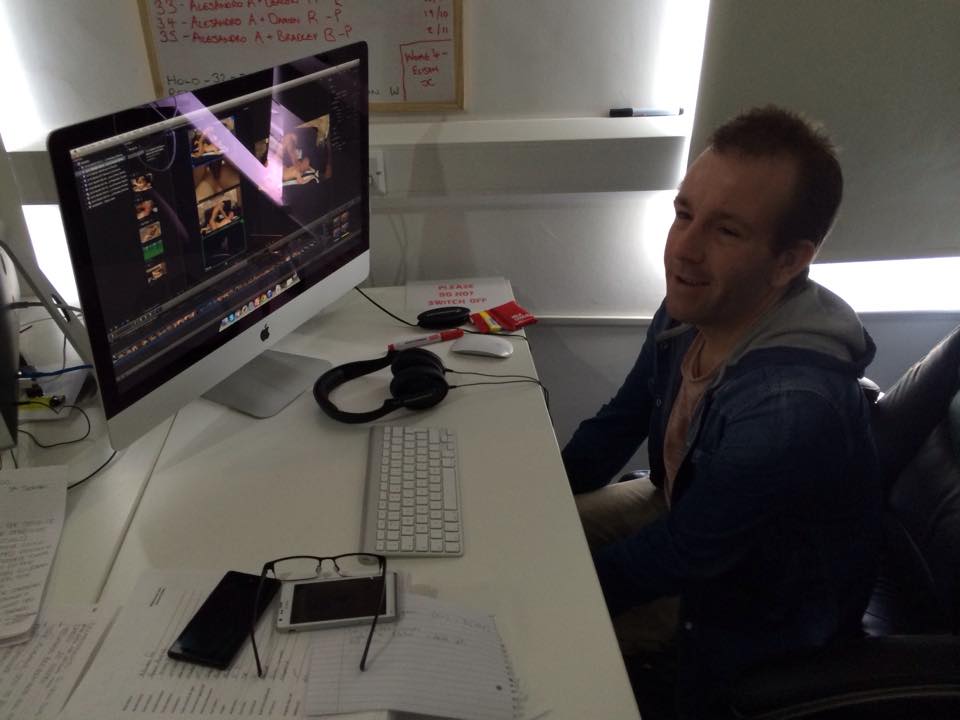 Name (age): Scott Sweeney (24)
Who do you work for: Twisted XXX Media Limited.
Position: Crew Member
How long have you worked there: Only about 4 months.
What is your work tasks: I manage the quality of the productions and I'm
constantly trying to improve how we do things. I am on set for the majority
of productions helping film, direct and I edit a lot too. There's a lot
more involved. That's just the tip of the iceberg!
Best thing about your job: Being creative. I love coming up with
new ideas, story lines, creative camera angles and new ways of doing things.
Best memory from work: There's now specific memory, but just working with
the team. We always try to have a laugh in what we do and we're constantly
in tears laughing and having a good time while creating great porn.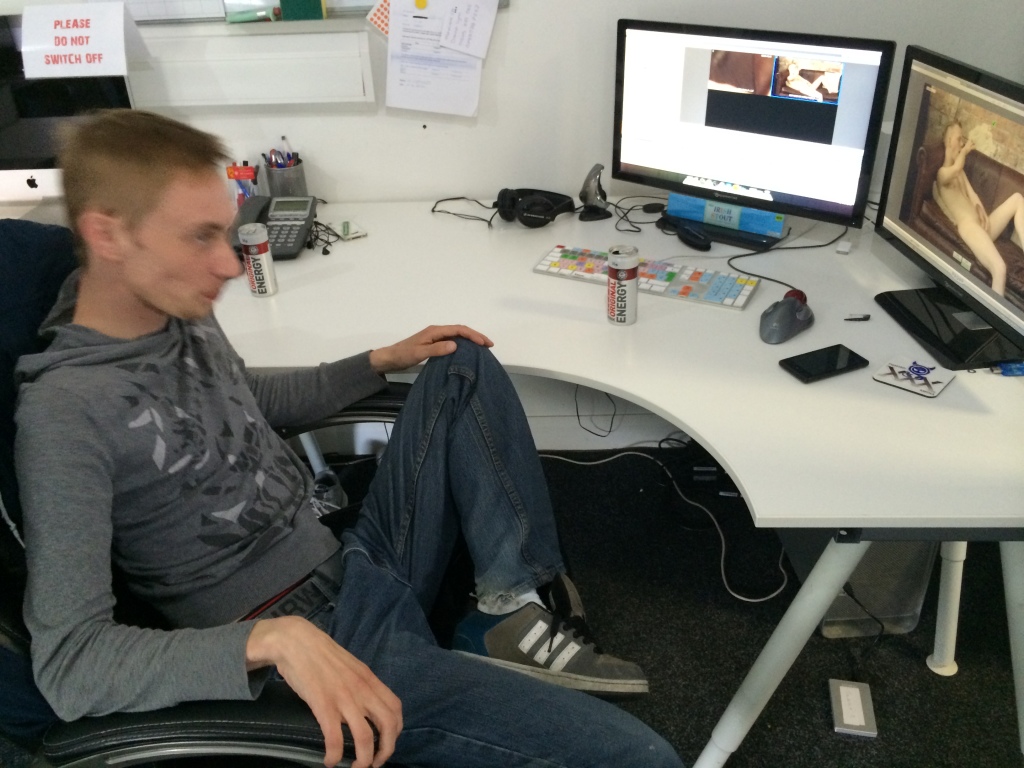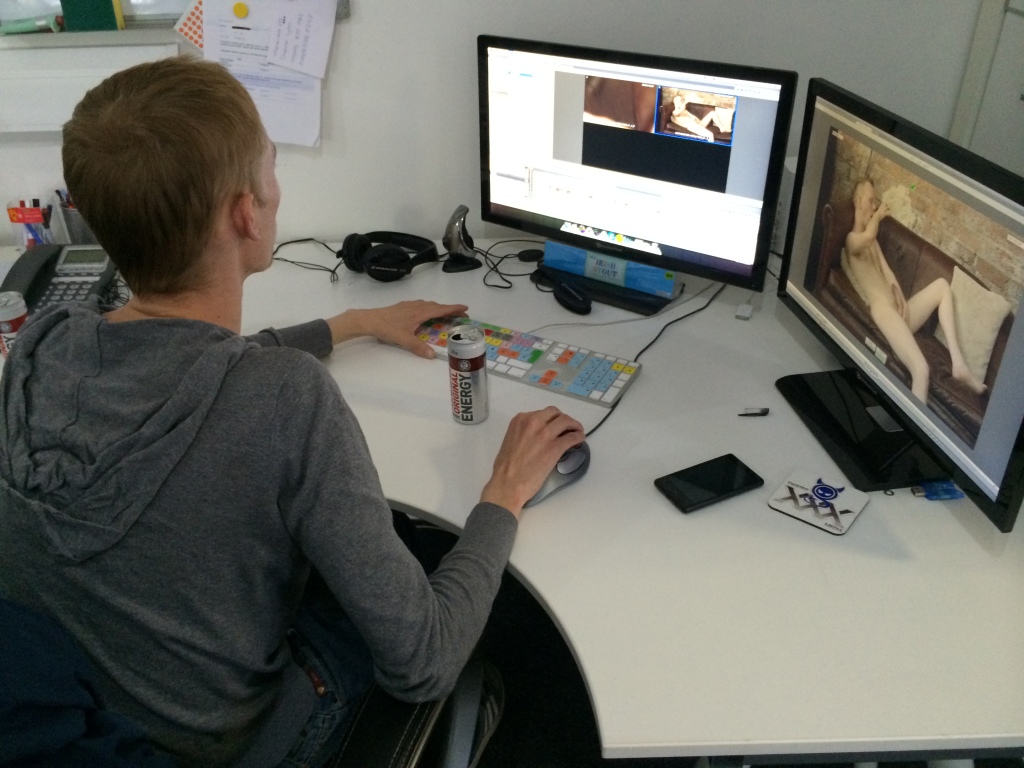 Name (age): Ashton Bradley (27)
Who do you work for: Twisted XXX Media Limited.
Position: Crew Member
Director of: Boynapped.com, BlakeMason.com, & YoungBastards.com
(UK Production)
How long have you worked there: All in all about 2 years. But I left for
18 months and came back.
What is your work tasks: I Manage and Direct 3 products for the company.
Best thing about your job: All of it
Best memory from work: I don't think I can give you one, something happens
everyday that makes me thankful I get to do this everyday.
Ashton Bradley`s SmackyGirl interview: http://smackygirl.net/ashton-bradley/
Ah I love the amazing Ashton Bradley and he has set of two incredible blue eyes any girl would drop their jaw for. I do enjoy beautiful people and there is nothing more to it then that. I like something beautiful to look at like everyone else. Shame he is limited to the boys only. But then again more fun for the boys thou.. This is a guy everyone needs to follow. So sign up to BoyNapped or Blake Mason. Or follow him on twitter to find out what this kinky guy is up to next. In this pictures Ashton is showing me what he has been working on with a site called Young Bastards which fans should check out HERE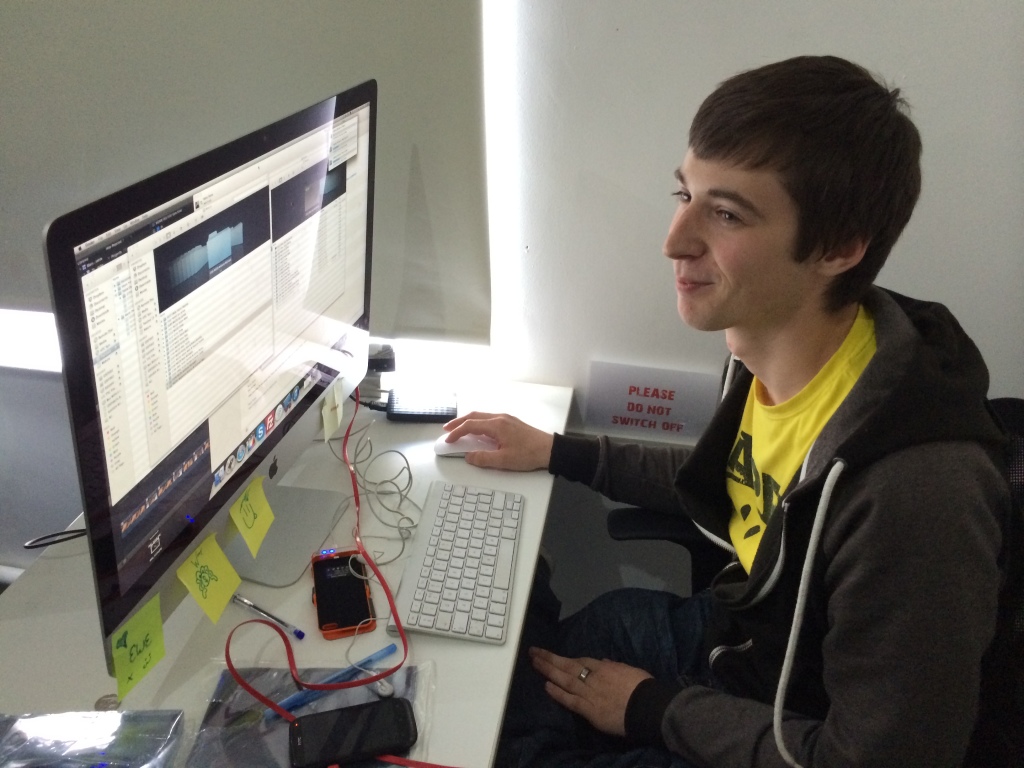 Name (age): Manic Dante (23)
Who do you work for: Twisted XXX Media Limited.
Position: Crew Member
How long have you worked there: Coming up on 3 years now.
What is your work tasks: I oversee all production and post production.
Best thing about your job: In a job like this you meet so many interesting people and hear so many different stories
Best memory from work: That`s difficult, its probably a tie between working the red carpet at the Prowler Porn Awards and producing a model/crew xmas lip dub, which was absolutely dreadful but so funny to make.
I might have made poor Manic blush a little when I came to his office corner because I bursted out "OMG he is so cute aww" and I meant it. And if he ever wants to model I know of this great site he should try out called ApplyToModel.com maybe he has heard of it? 😉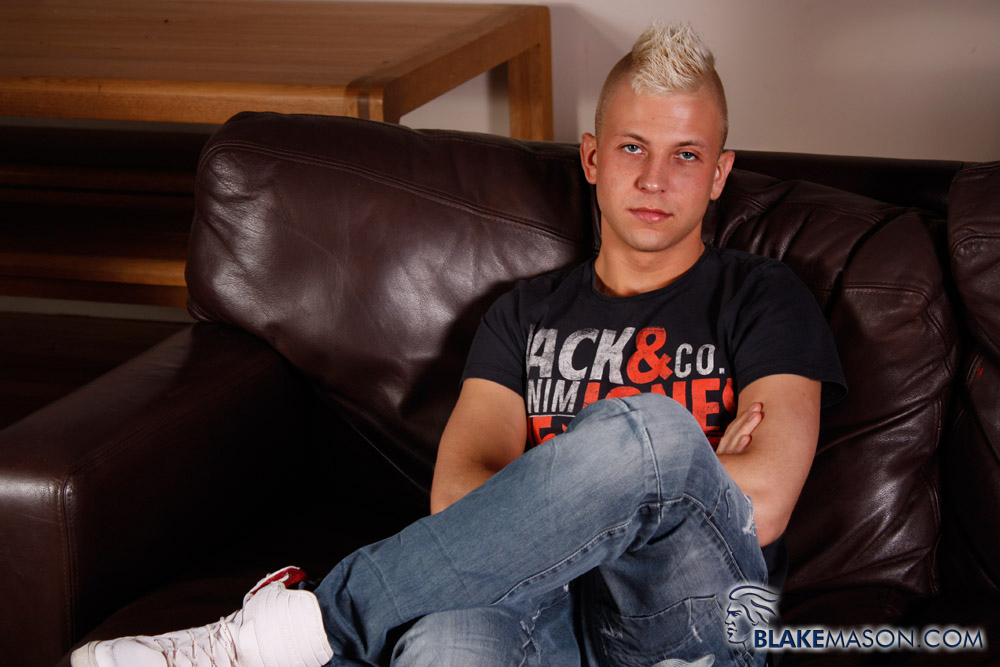 Name (age): Deacon Hunter (21)
Who do you work for: Twisted XXX Media Limited.
Position: Crew Member
How long have you worked there: For the company May 2014 And as a performer 1 year.
What is your work tasks: I help plan build sets and along with setting up filming equipment for the scenes taking place and being a crew member when filming takes place. I also do a hell of a lot of recruiting for Twisted Studios as we produce many different productions for many sites so I have a range potential new models to get in to the studio.
Best thing about your job: Rather than being sat at home in front of my computer watching porn knocking one off. I now help produce porn and watch all the action take place as well as take place in scenes myself, so ye! Its pretty amazing!
Best memory from work: I have many "Best Memories" just being on set when a production is taking place and knowing I helped create something that will be watched by many people online is a good enough memory for me.
Deacon Hunter`s SmackyGirl interview: http://smackygirl.net/deacon-hunter/
Deacon had left the office when we took pictures that day but me and Mister Willis found a nice replacement. SmackyGirl has met Deacon a few times now which you can read about in past post. First time was at the Prowler Porn Awards in Marsh this year, and we hang out a few times partying during pride in Manchester this summer as well. Deacon has lately been sailing up on my stats as one of my favourite interviews to read. SmackyGirl will of course keep following Deacon`s work as a model and bring you new news about him as soon as we hear something.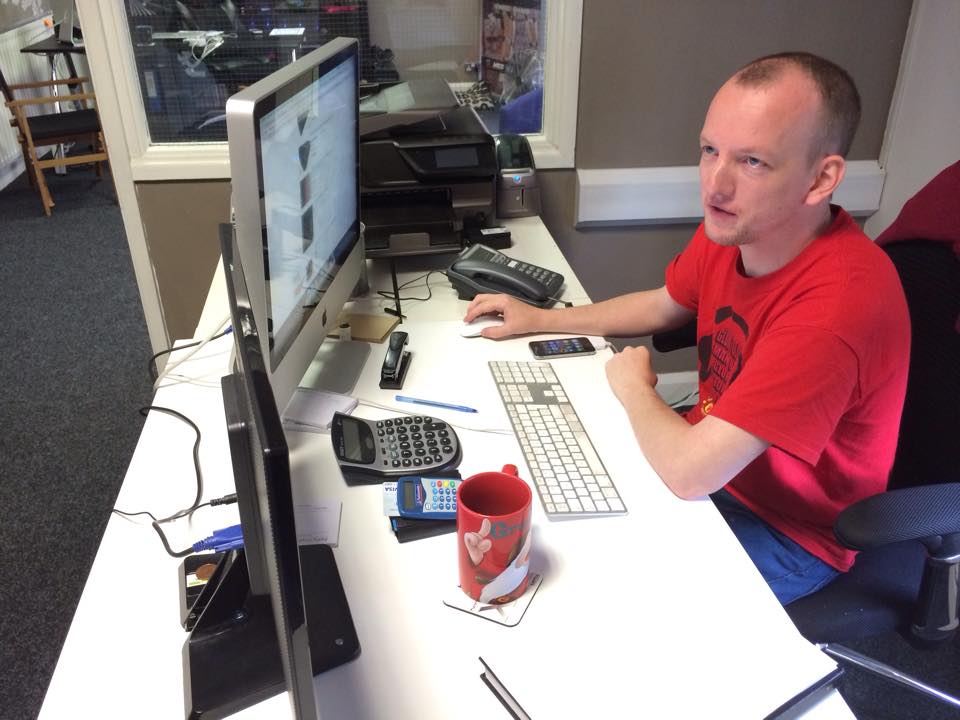 Name (age): Davey James (33)
Who do you work for: Twisted XXX Media Limited.
Position: Crew Member
How long have you worked there: It'll be 4 years at the end of this year.
What is your work tasks: I deal with all the company accounts, administration duties and manage the office.
Best thing about your job: No two days are ever the same, I'm always kept on my toes and have to be ahead of the game.
Best memory from work: Managing the Prowler Porn Awards, which was such a success it is now an annual event.
Davey and I have been teaming up a lot lately and he has been helping me get this post together. Smart girls like Smacky always stay in with those who handles the money..
x
You have now gotten to know a little bit more about the guys who works and run this popular company and you can probably see that someone is missing from being mentioned. That is because we have done a mayor interview with the CEO of Twisted XXX Media and we will end this article with the interview of Mister Ben Willis himself. SmackyGirl feels very privileged that he agreed to do this as we have heard he rarely gives interviews. Mister Willis himself was actually the one offering me to do a interview many times for quite some time now. I wanted it to be right. I needed to get down to Manchester to see how it all was before I could get myself to do a proper interview with him. He is a inspiration to me as well, so I wanted this to be a good and decant interview for our fans to read. I would like to thank everyone at TXXXM for having me over, including Reece Bentley who was there with me in the office of Mister Willis all the time. It is always nice to see Reece Bentley again, and we had loads of fun together too being out checking out Manchester Pride. Which you can read all about in previous posts on here. SmackyGirl also brought some SmackyGirl boxers and t-shirts with me, and I really wish that I had for everyone but for my next visit I will! With that being said: I would love to come back anytime and anyway SmackyGirl.com follows Twisted XXX Media in most things they do and will continue this. There is no reason to doubt why anyone should join ApplyToModel anymore. Because at the moment every one is joining this union and no one likes to be left behind..
Become a partner with ApplyToModel TODAY

x
Ever since Dakota Shine introduced me to Ben Willis I have been a sworn follower. And I am very proud to finally be able to show you this interview with him.. I went in to the debt and down to a personal level as I much as dare to do with him. And this final interview is a must to read.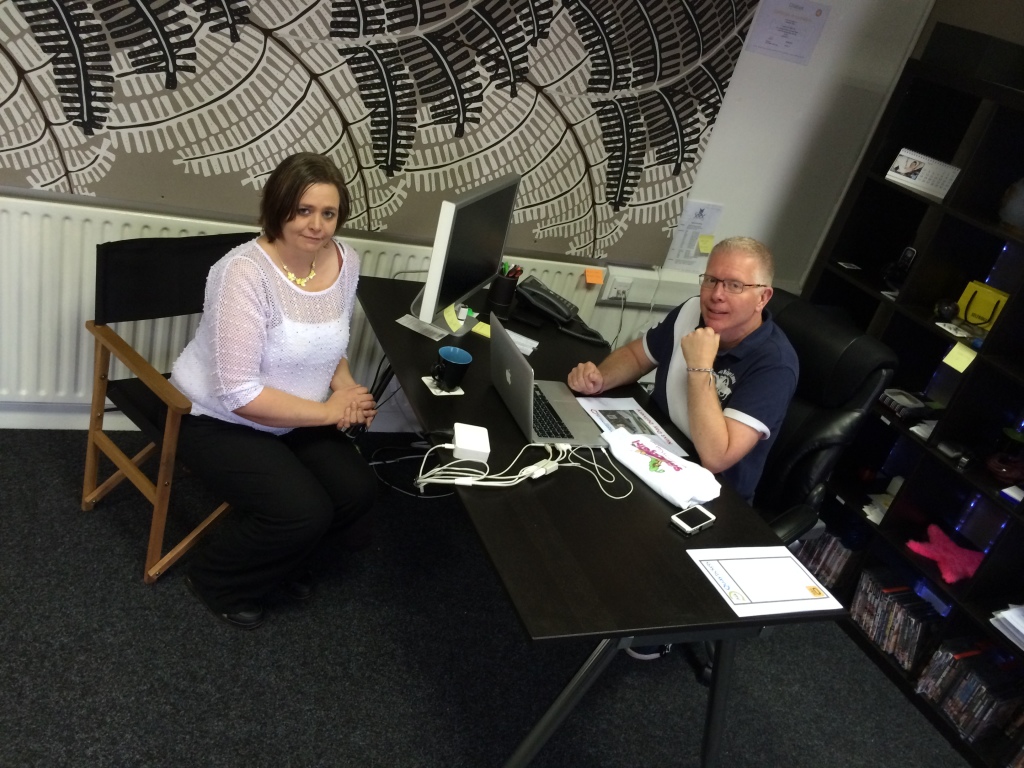 Ben Willis C.E.O of Twisted XXX Media
 Tell us about you and your company. Where did it all start for you? How did you come to work in the Adult Entertainment industry? Before you got your own companies to run, what did you do before then? Where have you been in the past?
Twisted XXX Media started off as a photography studio. After we received requests from some models to do nude photography the idea of delving into the porn world was born. We began by producing porn for other companies before diversifying and creating our own websites. Today we film for others, and ourselves as well as other activities both related and unrelated to the industry.
What inspires you when you produce?  
The same thing that inspires anybody if I'm honest, doing a job I enjoy and making a living. Not only that but I've been lucky enough to create jobs for other members of my staff.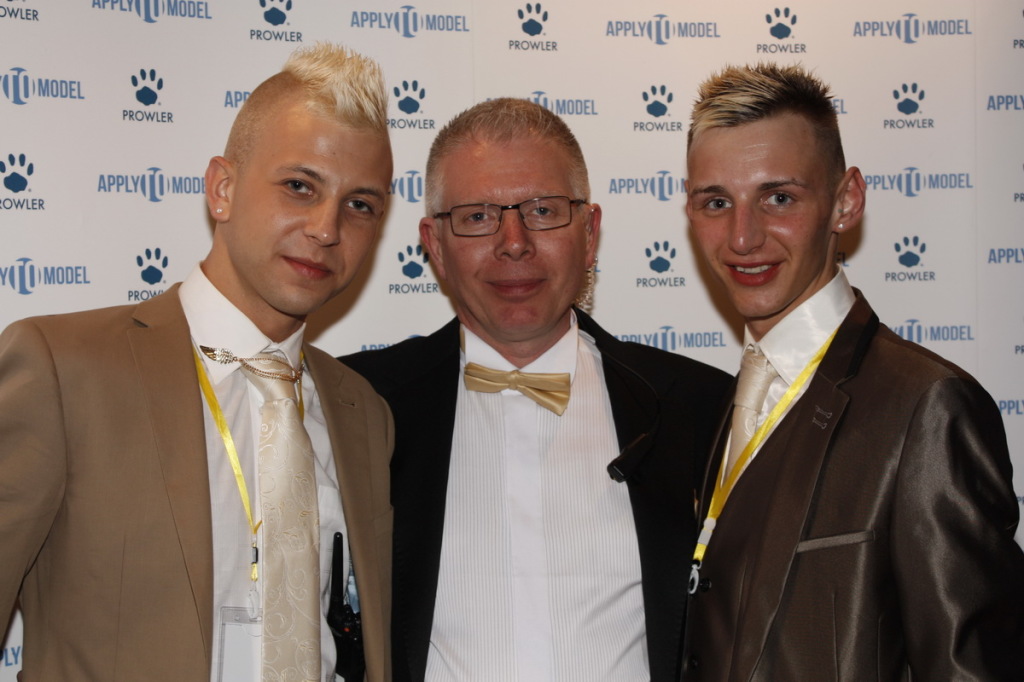 What is the perfect setting?
The perfect setting would have to be a Caribbean beach however unfortunately we don't have any plans to go there just yet.
What sort of models do you look for?
We look for a whole range of models from 18-88 as we film such a huge selection of products.
 How did Apply To Model come together?
Apply To Model came together with the concept that for the first time in history we would attempt to get as many of the companies in the industry work together.
What is your goal with Apply To Model? 
The goal of Apply To Model is simple; to get the best models to film and to give those models as much work as possible.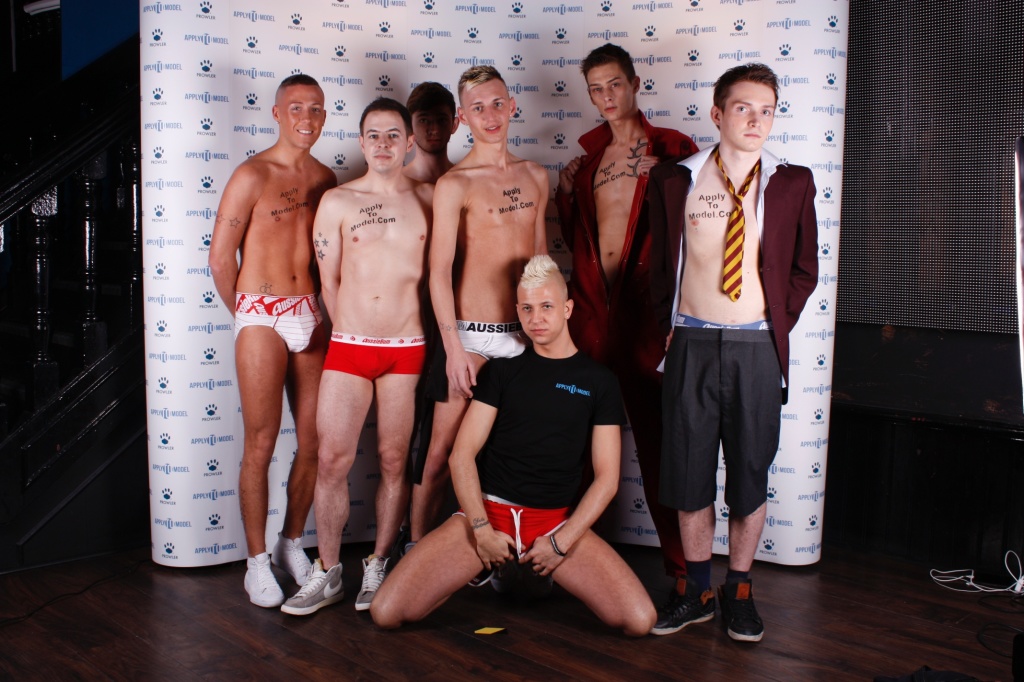 Other people who work in the same industry are sometimes runned by one person alone. When I visited your studio in Manchester I got to know the team that works with you. How important is it to work together with others? Could you have done it on your own or is there maybe someone working with you that you couldn't of made it without?
It is very important to work as a team. I have certain skills and abilities that I bring to the company. However, the success we've experienced over the years is one created by a jigsaw of abilities that was put together from the different skills people had within Twisted XXX Media.
Tell me about BoyNapped`s birth and history?
BoyNapped started in 2008 but was very different to the product you see today. Initially the concept was a nap 'em and tap 'em idea filmed predominantly on a bait bus. However twink kink came a year later after an idea was created between Brian Randall and myself.

How did the idea of a British Porn Award come together?  
The reason behind the event and its goal was to celebrate the success of British Porn stars. In America this is a regular occurrence but this was the first of its kind in Britain.
What was your official role in it?
My role in the awards was to oversee the running of the event and to ensure it ran as smoothly as possible, I had all of my staff as well as members of the Prowler team at the event in different roles to make the night the success it was.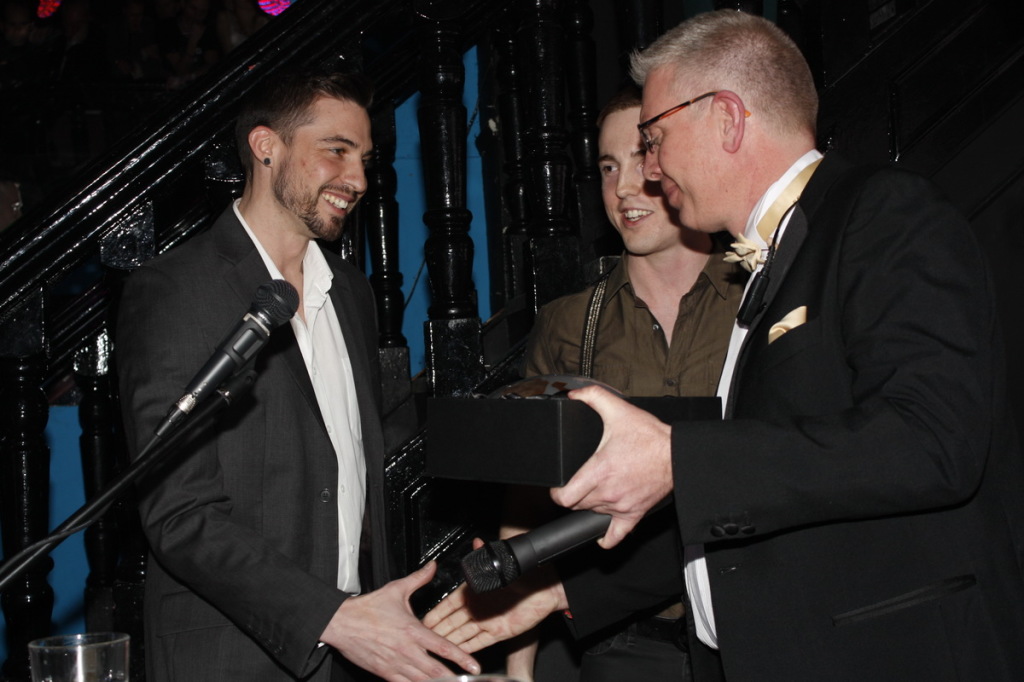 After the awards some of us heard whispers that it was fixed, what do you have to say about that? 
Any suggestion that the votes were fixed is completely untrue; such comments only attempt to bring in disrepute the efforts of us, Prowler and the respected members of the panel who were chosen because of their positions in the industry.
What is your goal with The Prowler Porn Awards?  What news will we see at next years Prowler Porn Awards 2015?
The next event will be even bigger and better. Now we have the experience as well as bigger and better ideas, the next awards ceremony will have even more glitz and glamour. It'll be held at a new venue, there will be a pre-event party, more award categories and a live broadcast of the whole night.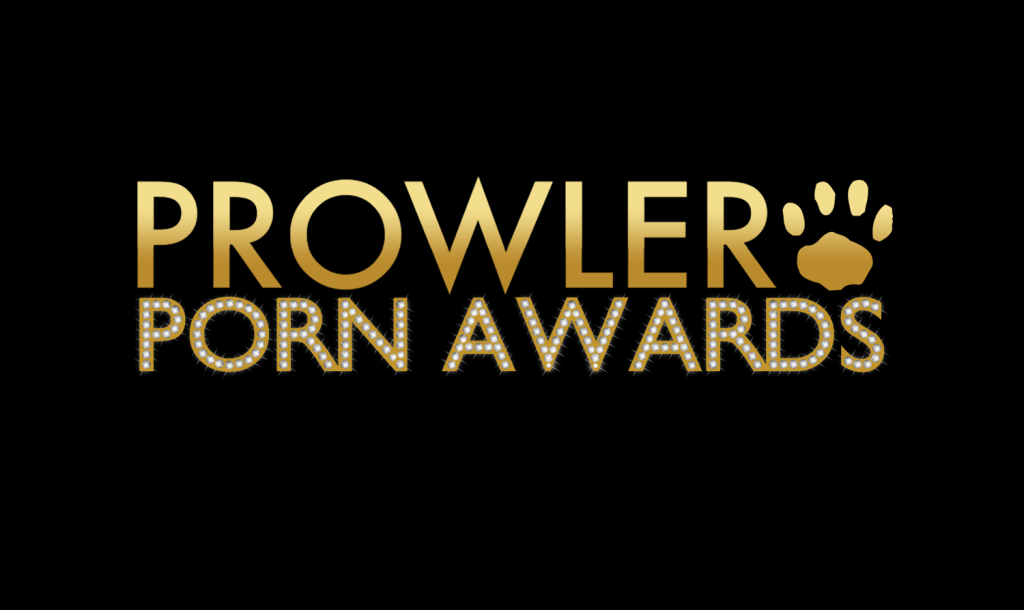 Where do you see your work going in the future? Do you have any new plans for your businesses? Would you like to share some of them with us?
There are future plans to diversify the company even further and harness the talents of the team, however, for now you will just have to wait and see.
For those who are not sure what ApplyToModel is, what is it?
Apply To Model is a website which allows any prospective or current porn star to apply to over 30 different companies in the UK, Europe and America. This list is constantly growing.
Explain what the Sexual Health Screening is about:
After discussions with our local GUM Clinics, we reached an agreement where the nurses came to our studio on the 1st of each month to offer models and non-models the ability to have a full test screening in an environment that was possibly more comfortable and convenient to be in.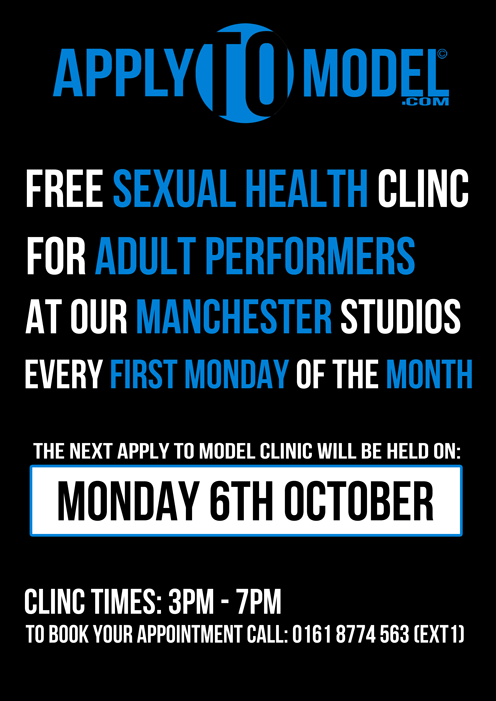 What is the best thing about having a job like you do?
I think I mentioned before not only having a job I love but also being able to provide others with a job they equally love.
Is there any models you think stand out and is more attractive?
There are far too many to mention. However, these days I rarely get involved in model selection, I have members of my team who do that for the different products we film. I tend to meet them after their scenes to discuss how they think it went.
Do you have a personal favourite shoot or maybe a whole DVD you have made? What other things are you proud of from your work? 
I would say the one we're currently planning to shoot is likely to be my favourite. It's one of the biggest productions we've done so far and very exciting.
What other people in the same industry inspires you?
There are many amazing companies in the industry who inspire me, Helix, Staxus, Eurocreme, CockBoys, you always want to compete with the best and stay on the top of your game.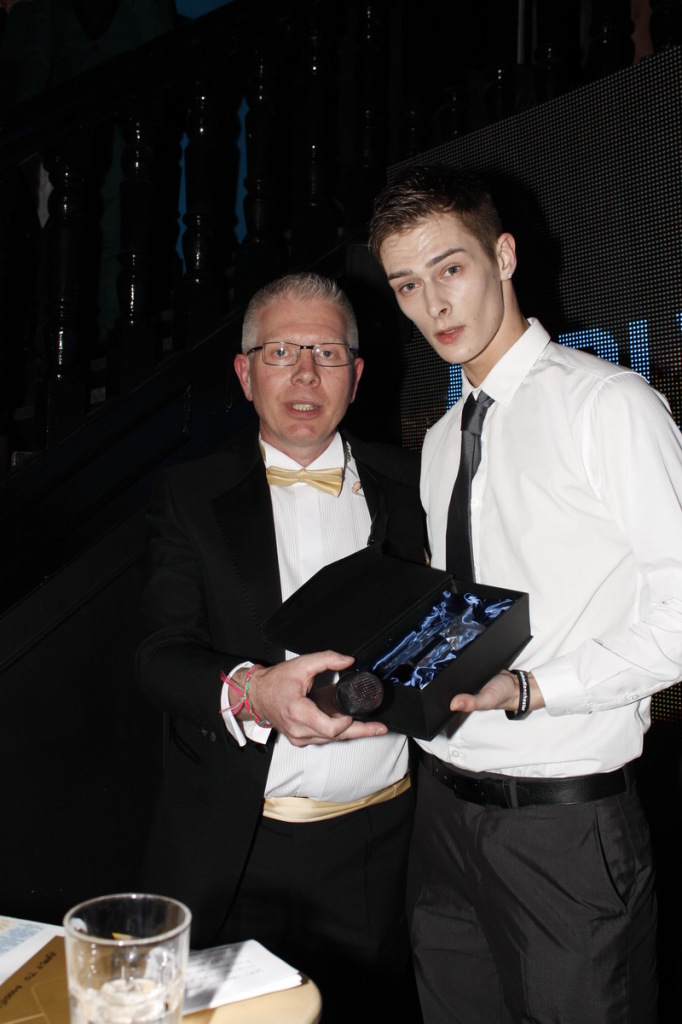 First time I heard about you was from SmackyGirl`s creator Dakota Shine. How was it to have him working for you? Has Dakota Shine modelling for you been a success among fans and for your company?
Dakota is an excellent young man, a bundle of sunshine, deadly honest and outspoken. He's starred in one of our most watched films, which was also incredibly fun to make. He's never been out of contract and maintains his friendship and loyalty to the company.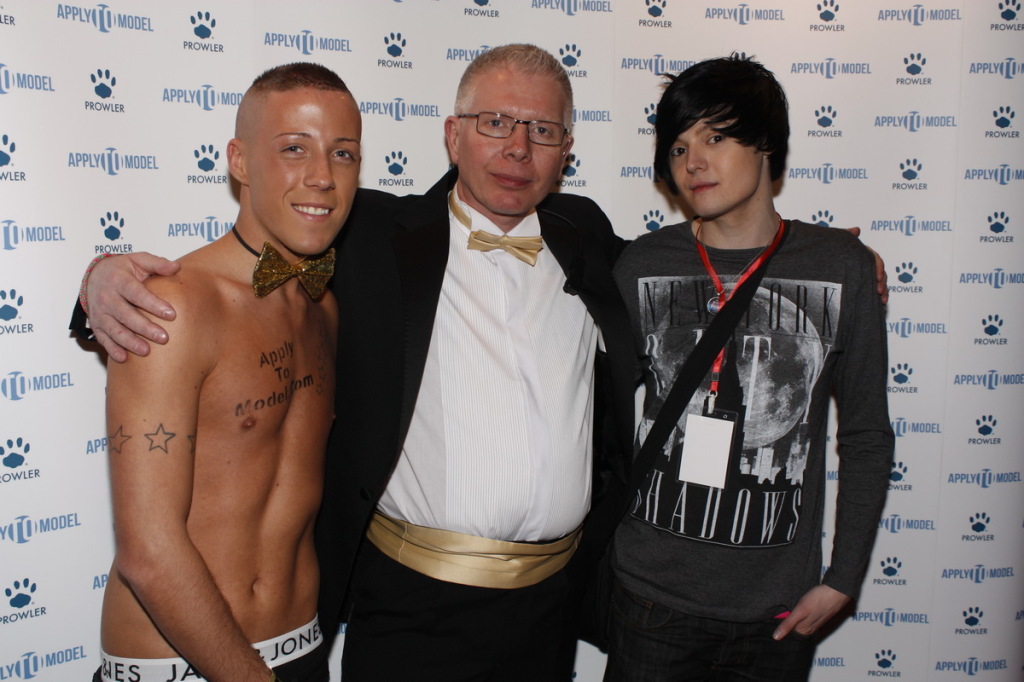 Does it help that SmackyGirl follows your work and advertising it?
It is both a pleasure and an honour to have her both here and at the awards. I follow her blog regularly and learn a lot from reading it. I am deeply grateful for the coverage she gives us.
For those who wonder, what does Ben Willis owning a porn company do during his daily work?: 
Less and less lol. I leave a lot of the filming to my team these days. I spend more time contemplating new ideas for the company and the products we film. I also spend a lot of time developing and mentoring members of staff here.
You have many beautiful people who started modelling for your company who has gained a lot of success from it, where do you find all these amazing people? 
Apply To Model!

Is there any new models or ideas under construction you have that we need to look out for?
I was going to say you would have to wait and see again. However, I can tell you about our new project. Twisted XXX Studio. This site will be a compilation of different content involving a wide selection of different models.
When I ask what person from the industry has had the most impact on models or staffs lives, and who they look up to as a mentor or inspiration, your name keeps coming up. Why do you think everyone has such respect and many good things to take with them from working with you?
I've never stopped to think that this was the case. However, if it is true I am touched and honoured to have had such an impact on anyone.
How was it to be interviewed by SmackyGirl, finally?
It was definitely one of the friendliest interviews that I've done and it was nice to be able to talk about the personal side of my role in the company as well as business.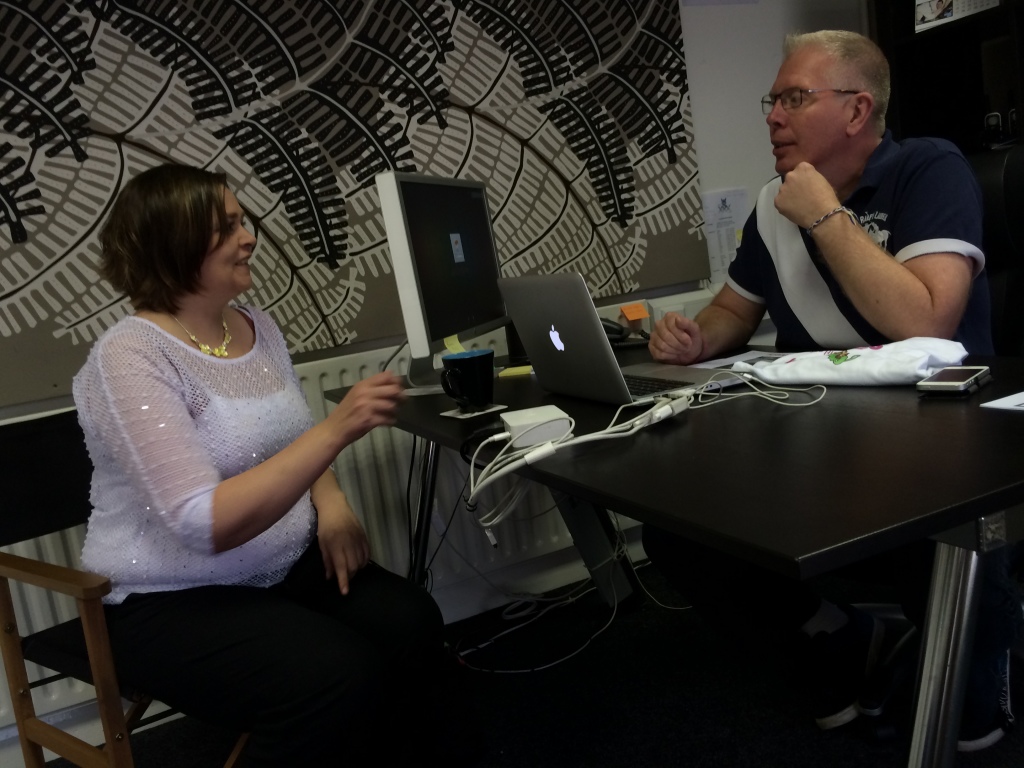 Cast your votes for your favorites to win a Prowler Porn Award
http://www.prowlerpornawards.com/vote/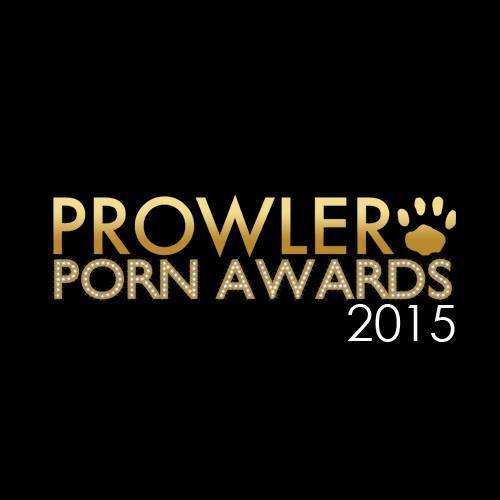 Follow us on: