Kai Alexander for Team SmackyGirl interviews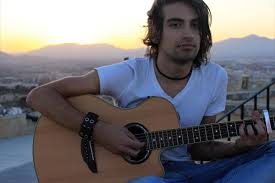 Raven West
So, Raven this is your second album how is this one compared to the other one?
Oh wow, where do I start. First off musically speaking I have been spending a lot of time improving myself as a composer and performer. Also, I should mention John (USA), Fredrik (Norway) and Nicole (Sweden) for their amazing contributions to the work. Very talented people, was totally awesome to work with them.
Then comes the recording enviornment. I have spent a lot on upgrading my studio. I wont bore you much with that though, but it has also pushed me as a producer.
When I listen to your songs I can`t help but think a lot of your songs seems like they come from something you experienced in real life. But most of them about being hurt and people trying to change you? How do you write your music?
Of course it's from a real experience. I don't do fictional concepts (yet). The concept of the album 'Sirelis' is a love triangle, or love triangles. As some of the people involved are involved in their own triangles and so on and so forth…
I'm still learning how to write my music, I often jot down ideas from different events and then mash them all together. I like to remain cryptic sometimes.
Do you sometimes get affected by preforming your songs live? Have you cried or been to emotional to preform a spesific song?
When I'm playing live I try my best to focus on the sound and performance of it all, not thinking about the meaning behind the songs helps me stay sort of detached. Sometimes, I fail. Though the only real breakdowns I've had while playing music have been in my studio, and it happened quite often with every single song on there.
It reminds me a little bit of a song by Mayday Parade did a few years ago, – If You Wanted a Song Written About You, all you had to do was ask.. Are you sometimes worried about the person you are singing to is going to figure out its about them? And has it happend?
I think I've given up on that. Honestly, I would be surprised if any of the people involved in my stories listen to my music. Sometimes I wish they did though.
I want to take it back in time a little. When did you start singing/playing instruments?
Let's see, when I was 16 I think had my first real band. I didn't play any instruments but often messed around with them while jamming. I first picked up the guitar with the intention of playing it in November 2007. I remember because I was homeless that month. As for the piano I didn't start properly until about 2 years later, but I already had a little experience from before.
Have you entered any competitions? Is e.g x-factor or any of those something you could consider?
Nope. Zero interest there whatsoever. I think it might be mutual.
So who are some of your favorite composers, musicians and bands from the past and present?
Hmmm Im afraid if I start listing I will forget a lot.
From the classics it would be Pink Floyd, The Beatles, The Cure… As for modern I want to say Conor Oberst, Damien Rice, Robin Pecknold…
Elliot Smith
What was the first tunes you learned on the instrument? And do you play anything else sept for guitar and piano?
I dont think I know for sure. But it must have been either 'Your Call' by Secondhand Serenade or 'My Heroine' by Silverstein. I'm currently learning drums!
Which is a lot of fun, by the way.
Is your family musical as well?
I wish. I often think about this and I wish they I came from a more musical background, but unfortunately theres not a single music interest in my entire extended family.
You now have 2 albums out. Must make you proud to achieve something like that? How do you found your music carrier? Do you work ?
I'm really happy with what people have been writing me so far. I don't think I'll ever get tired of it. Even if as a career its really slow and virtually unviable.
I know you love to travel and preform, but lately you been spending a long time in Spain.. Are you going to take you and your new album out of tour soon?
Thats currently under discussion with John. It's either that or focus on my studio project. In the mean time there may be a new music video in the making being shot here!
That sounds exciting … But when you`re taking time of music..What do you like to do then?
Partying of course, it comes with the lifestyle!
Haha ye I guess, have you gotten any groupies yet?
Haha, I don't think so.
So, in the end. Is the birth of the 3rd album set yet or is it under a working progress?
I recently got an idea for a song, but thats just way too early to call. Give it another year haha
Thank you for taking time to answer questions for us
Thank you for having me. You've done a wonderful job with the interview.
*
Check out his music at
www.MyFatalDesire.com
x
Cast your votes for your favorite to win a Prowler Porn Award
http://www.prowlerpornawards.com/vote/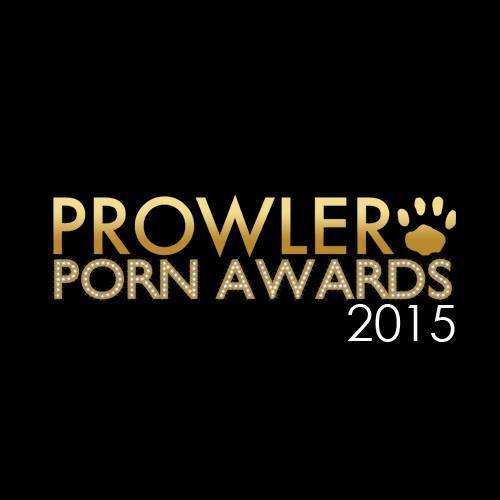 Follow us on: