I promised you 3 interviews this week. 1 has already been published, and here comes the second one. I have to give most of the credit to Antoine Lebel the owner of French-Twinks for helping me translate and rewrite the questions and answers in to English. Could not of done it without him!
And I am very honored that a busy man like him can take time from his busy job as the Director and CEO of Studio French-Twinks to help me publish new interviews with his excellent models.
I hope you will like getting to know the handsome hunk Chris Loan, and if you want to follow him you will find his links to his social media at the bottom of this interview.
Getting to know Chris through this interview and about his love for Manga I really hope he checks out the YAOI category on SmackyGirl. I think he would find something to love in there. Also the hint to who I am publishing an interview about tomorrow is in this interview.
Can you guess who it is going to be?
Also if you dream to become a French-Twinks model you can apply here and you will find forms in both French and English:
https://www.french-twinks.com/en/apply-to-model
To visit French-Twinks Website and find more of Chris Loan and other hot models click the banner.


A Brand New 2016 SmackyGirl Interview – Chris Loan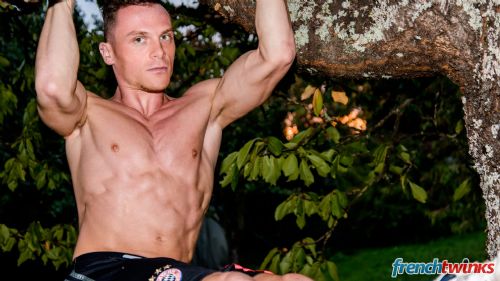 I got to know you through French-Twinks, tell a little us how it is to work with them and Antoine Lebel as a Director?
I like the atmosphere, it's relaxed, fun and professional. I'm really glad to have chosen French Twinks Studios, also because I met my boyfriend Baptiste there.
Why do you want to work as a model, how did you become model?
I applied as model by chance, just to try and I was lucky to be accepted. I also have several fantasies I wanted to achieve and porn sounds as the right place to make it real.
What was your first impressions when you walked around on the set for the first time?
My first time in porn was two years ago at French Twinks. I immediately had a good feeling when I arrived in Nice (South of France), the stage and the team looked very clean, friendly and I was really confident.
Have you worked for other studios?
No, I started at French Twinks and I'm exclusive there.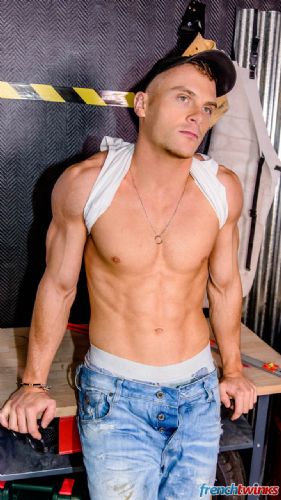 What is the best thing about being a model?
To be a bit famous and have fans writing good things about you every day.
How did you hear about SmackyGirl.com?
I read the interview of Camille Kenzo and Antoine Lebel a few months ago.
Tell us who you have modelled with and who was the most fun to work with?
I've done more than 25 scenes for French Twinks, so I performed with a lot of models. But of course since I'm in a couple with Baptiste I love to share a threeway with him. One of my favorite models to shoot with is Camille Kenzo.
What is the best advise French-Twinks have given you?
I never been a bottom before to do porn. It's because I feel safe in the shooting atmosphere and able to say "stop" in case of any problem that I tried it for the first time when Antoine challenged me. Finally I'm totally vers now.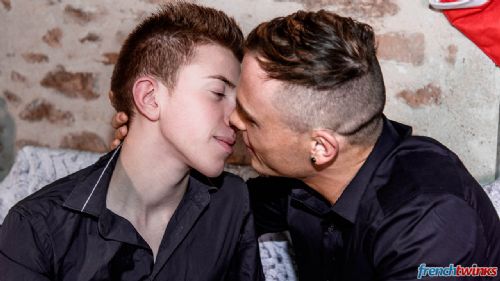 What do you do if you get nervous before a shoot?
I take a few minutes for myself, I stop to think about porn and I play video games.
Have you established any new friendship with other models?
More than friendship I met my bf there. But I know and like some models from many studios and it's always a pleasure to have a drink with them.
How do you practice before a shoot?
Before each shooting I do a lot of sport, I do my best to be ripped.
What work are you most proud of?
I'm proud to know that thousands of people will have fun by watching me.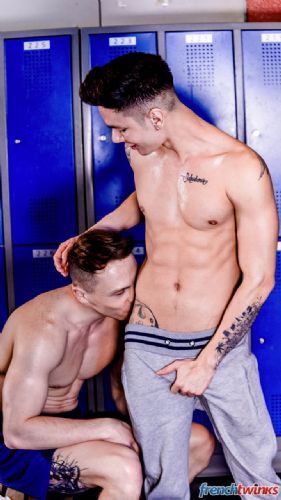 How does your friends and family feel about you modelling?
No problem with my friends they are open minded, but my family doesn't know about porn.
How would you describe yourself in 3 words?
Sporty, Healthy and Funny
Where are you from?
I'm from Lorraine, east of France
How old are you?
I'm 25 years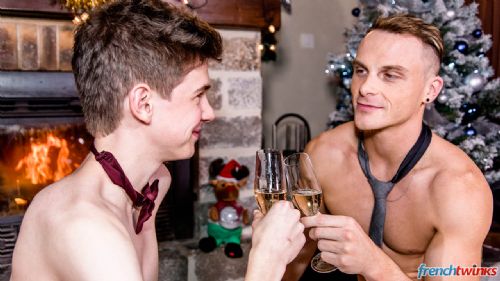 Tell us about yourself in private, what do you do for fun when off work?
I'm a sporty geek lol. I love body building and playing video game a lot
What makes you sad?
When I am far from Baptiste because we still don't live together
What makes you happy?
I'm a big challenger and each time I accomplish something in sport, porn or anything I'm happy to win.
Tell me what movies and tv programs you watch?
I love manga and especially One Piece (yes I'm a geek)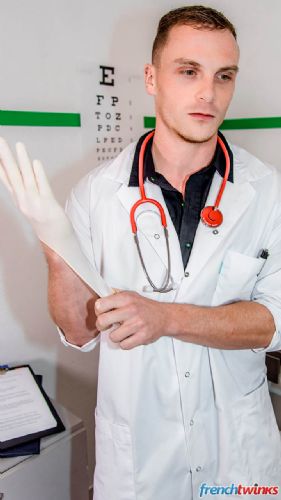 What music do you like to listen to?
I'm open minded, I listen to any type of music.
When is your birthday?
1st of July
Are you in a relationship or have a crush on someone?
Yes with Baptiste 😉
What is your orientation? Are you gay/straight or bi?:
Gay, I don't think there is any straight or bi guys at French Twinks…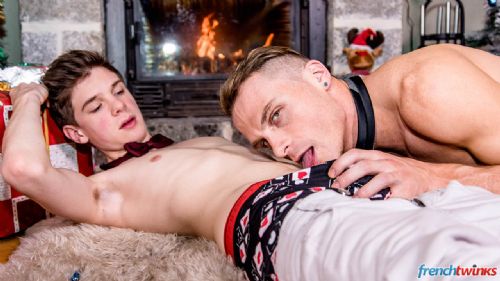 Have you ever been with a girl?
Yes many times and for a few years until my 20 birthday, but now it's over, I'm no more attracted in girls.
Do you live a healthy life?
Yes, and I do my best to have healthy life.
If we looked in your refrigerator, what would we find?
Chicken breast and diet cheese
Do you believe its important for a model to be a good role model for teenagers?
I think when you do porn you have a big influence on teenagers and it's important to show a good image. That's why I will never do bareback for example.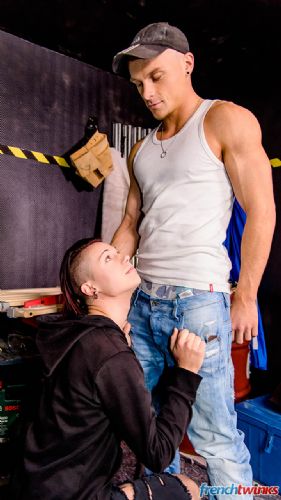 Do you have any personal favorite models you are inspired of or look up to? (if yes) Why has this person so much meaning to you?
Not really, I'm not a huge porn fan actually.
Do you have any public pages, sites or blogs online where fans and future work people can follow you?
Twitter
How was it to be interviewed by SmackyGirl.net?
It was a great pleasure to answer to you ! I did my best to understand and answer in English.
x
Merci Sexy Chris
Follow us on: