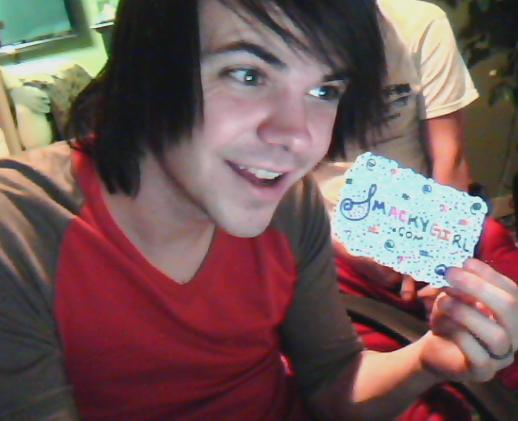 Ray Michaels
How would you describe yourself in 3 words?:
Ditzy, adorable, silly
Where are you from?:
Fort Smith, Arkansas (U.S.A)
What is your favorite place to travel or would like to travel to?:
I would absolutely love to be able to go to Japan, them lil Asians are so cute and tiny
What are your plans for the future?:
To be able to just live life without a care in the world with my boyfriend Brandon and are two lil boys (our doggies)
What is your favourite movie?:
OMG Silence of The Lambs, soooo intense I wish Hannibal Lector was my PaPa.
Have you ever done any modeling work or been offerd to do it?
Yes I have hehe the naughty kind
What is your orientation? Are you gay/straight or bi?: G
ay, with the exception of my bff Krista, made a deal, if I get a 6 pack we're fucking lol
Have you ever been with a girl?:
Just making out
Are you afraid of the dark?
Hells no negro I love the dark
Are you religious?
I use to be but it ruined my family so I just dont pay no attention to it, as far as I know we could of all evolved from Pokemon, who knows
Who was the last person you kissed?
Hehe my baby bout bout 10 minutes ago
What do you mostly spend your money on?
Cigarettes, cream soda, and chicken nuggets from McDonald's
Every kissed anyone over 40?
EWWWW no, I won't even kiss my mom
Are you a cuddly person?
Very, but I can't "control" myself when I do
What does the 8th textmsg on your phone say?
It's at 450MB of 781MB with 20 minutes to go! (talking about iOS 5 lol)
Do you dance?
All the time gurl, I suck at it though
Do you own any make-up?
Yeppers, but I aint got a blue's clue how to put it on
Have you ever listen to one of Justin Biebers songs and liked it?
Ummm I freakin' love J.B. he's my bitch
If you could date any celebrity you want, who would it be?:
Beau Bokan from blessthefall.
Are you afraid of spiders?
YES! even after it's dead I'm watching my back thinking one is gonna come shank me
Do you still sleep with your teddybear?
Nope just my lil puppy
Have you ever been drunk on cider?
Cider? No thank you, JAGER!!!!
Do you have a favorite artist or a band?:
All time favorite is definitely Motley Crue, I would totally go kill a hobo with a spork to see them live
Who is the most important person in your life?:
My boyfriend, known him for 3 years and been through soooo much and I've just always loved him through thick and thin and well after all the shit things are now super duper amazing.
What do you first notice on a boy/girl?:
Hair…..then the bulge lol have to see if they're packing heat
What was the last thing you bought?:
Pack of cigarettes
Where did you last get a hug?:
today
What does always make you feel better when you are down?:
Listening to some blessthefall with my earbuds in and lip singing
Do you like someone right now?:
Uhhh my bf? lol
What do you want for christmas?:
A Blu-Ray player and The Lion King!!!
*
If you had to select ONE of this what would it be? You can only pick one.
Summer or winter: Winter! I love jackets
Chocolate or Sex: Sex……duhhhh
Beer or Wine: Beeer mmmm, after 2 I'm drunk as hell
Rock or Pop: Rock
Boys or Girls: Boys, dicks are just way too yummy to switch lol
Andy Six or Alex Evans: Alex Evans he looks manlier and I wanna tear that bitch up
Thick or Thin: Thick…..milkshakes
Many Children or few: ONE!
Facebook or Twitter: Facebook, I always forget my Twitter password
On top or On all 4: On top, what can I say? I have skill
Candy or a Kiss: Kiss
Sleep naked or in Pajamas: Naked, just feels so amazing
Bath or Shower: Shower, I'm never alone in it hehe
Kitten or Puppy: Puppy!!!!!
Nightclub or Pub: Pub, I try to avoid large mobs of fags lol
x
Cast your votes for your favorite to win a Prowler Porn Award
http://www.prowlerpornawards.com/vote/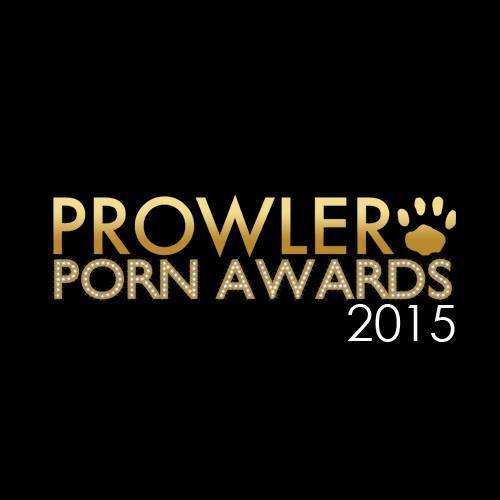 Follow us on: