I find myself to be a very different person after going through cancer. You definitely wont be the same person you was before after having a battle like that. I know I have been quiet on this blog lately, sorry. but it has been wonderful having some time to relocate a new and better place for me to live and getting everything there sorted out. I am sorta getting settled in now. I have some redecorating ideas I am starting on later this fall. I have been needing a break for some time to grieve my best friend properly and to deal with my own health problems at the same time, its been a bit too much for one human to go through at ones so blogging in between all that has made it difficult.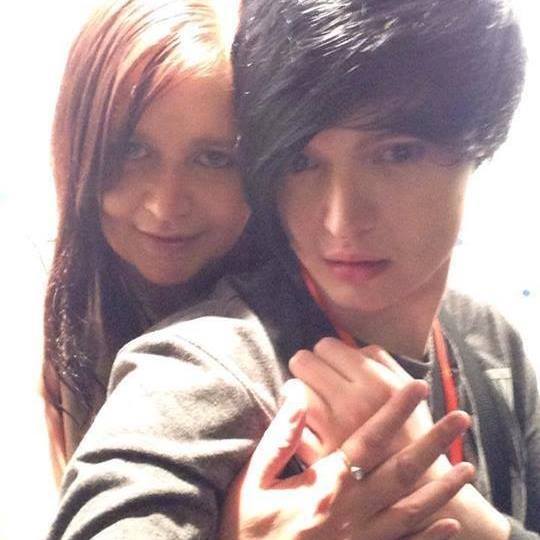 Some times I get messages from Dakota Shine fans who have learned of his death and feel upset and sad that their idol has passed away. That gives me a great chance to talk about Jay and remember him and how he was. I always find joy in hearing some of the stories about why they like him and how they are missing him too. I saw someone call themselves the Gummi Bear Squad the other day online that made me smile and would of made Jay too. That was kind of our thing haha I was his Mrs Gummi Bear and he was my Mr Gummi Bear lol. Its fun to see that you guys who want to honor and remember him come up with stuff like that. Because it makes me laugh too, because i know the story why I called him that. Even though it hurts to lose a friend, thinking about good times and memories I had with him makes me smile too.
So now I am finally starting to get settled in to my new and lovely home a little bit on the country side. Which is about a 20 min bus ride from the city here called Trondheim. And I really enjoy living here so far. I have always enjoyed living a bit country rather than living in a city. I grew up working on farms with horses and all sorts of other animals so I`m not unfamiliar with living in the fields. And on the pluss side you get much bigger space for much less rent if you pick something outside the hot zone. My city Trondheim is home to a large university so the rent here can be ridiculous high. So I choose to live grand and cheap on the country side instead of urban and minimalistic in the city. I had people break in to my home where I last lived in the middle of the city. So couldn`t keep on living there and, now I am so happy to be living here in peace and quiet.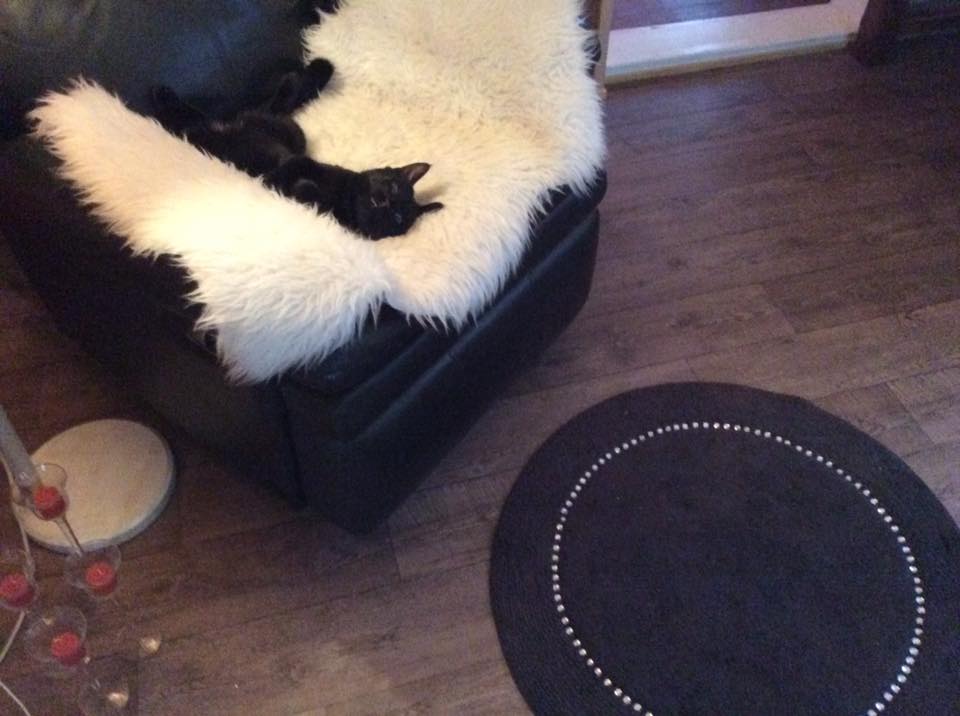 And of course Oliver is happy to finally be able to go outside, all though he doesn`t go off far on his own yet he keeps following me around like a dog haha he is the funniest cat I have ever had. I found out he doesn`t like men. He has hissed at every one he has seen. But he likes ladies and lets them pet him when I have females visiting. So at least Oliver has his preferences sorted out. I see my cat as more than just an animal, he is my buddy and a part of the family. All this horrible stories I see all the time where people mistreat animals makes me very upset on behalf of my cat. My cat lives the happy cat life. I sure wish all other animals could do the same.
Ok I got a little carried away there haha but it was with good intentions. I just wanted to post some news in my blog, to tell ya I`m still rolling with the good times. Sommer is over here I`m sure of it, it has been freezing and raining most of it anyway. After I had chemotherapy I have gotten so cold and I am starting to dislike a few other side affects after the treatment I had. I had my first control and was revealed to know that they found no trace of the cancer on my test results. But then we talked about the known after side effects and was told it was normal and I just needed to relax and let everything process and it would be easier with time. I sure hope some, some of these stomach cramps feels like seven hells.
So I`m just putting my hopes in meditation and the good old keep on going faith.
A lot of people want to talk Game of Thrones with me. I`m not surprised I am a mega fan, I stay up half the night just to wait for the new episodes every week and assume that everyone else does that too seeing the traffic to my chat. Its a passion of mine I guess, and I am also reading the books. I`m half into book number 2, it is actually worth reading it too. But I don`t know what to say sometimes I`m just as shocked as you guys are after each episodes. I even had a lot of theories that turned out to just happened. That`s the fun thing about watching Game of Thrones. You get carried away and make out your own ending of the show. I kind of have a thing for Cercei, I just love her she makes the show exciting. But I have no certain idea of how I think it will end just an strange idea. G.R.R Martin has let the show go a head and in front of the books so he can finish the sixth book about A Song of Ice and Fire.. I think we might not see the end in the TV-series at all.. The TV series is just a trailer for his coming books. There are still 2 left to be published. I think we might need to buy the book. But that remains to see. Its so exciting. But there will be spinn-offs and prequels after Game of Thrones ends on TV until George R.R Martin finishes the final books.
But that`s just my theory, everyone has one so it just remains to see who gets it right in the end.
I can`t wait..
GOT Season 8 – 2018/19….?
x Mz Smacky x
P:S
Oh! And a little Bieber. Always have time for Bieber
Follow us on: