To read the full article I am commenting on visit this link:
(Source) Large Alligator Killed in Florida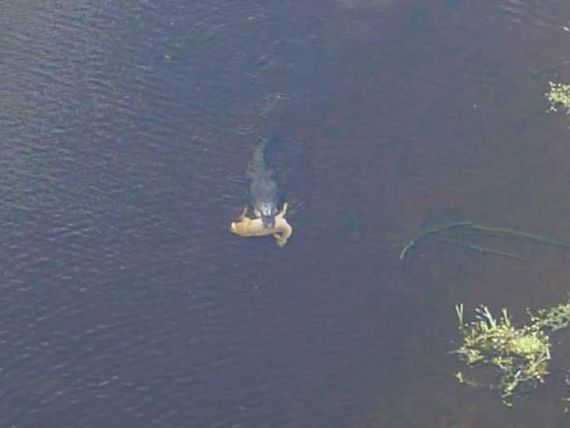 That is massive! But it is sad that they killed it. They have been here before us. They hunt for food just like we kill millions of animals to feed ourselves. Humans have gotten such a wrong perspective of this planet and what has just as much right as us to be here. We have totally disconnected from the nature and murder animals just because they are big and scary or they eat your dog. Or like this one who is swimming with a Stag in its mouth.
What are we doing to the nature?
Should we kill overweight people too because they are a threat to their own health?
The animals have understood the circle of life. Some days the Alligator will get feed some days the Stag will when a meat eating animal dies and they turns to dirt and grass grows out..
Yea I would of been terrified meting such a majestic animal but sometimes humans are actually invading his territory. So sometimes you have to face the consequences if they are out hunting for a way to keep on living.
We should instead ask ourselves why the animals are growing bigger. We pour lots out nasty things into this world that we call pollution. When we get sick with cancer from breathing in and living in that pollution, in what way does that same pollution affect the animals growing on this planet?
This story just proves that humans have totally lost perspective what has the right to live a life among us. The alligator is probably one of the animals who has wandered among the dinosaurs. I believe that was before we wandered the earth. We need to learn from these animals not kill them because you think some are bigger than the avarge size that the world have decided they are allowed to grow too.
Stop the world please, I want to get off!
Follow us on: