My surprise was big today going down to get the mail. As I opened my box this was laying at the bottom of it.
(Story continues under the pictures)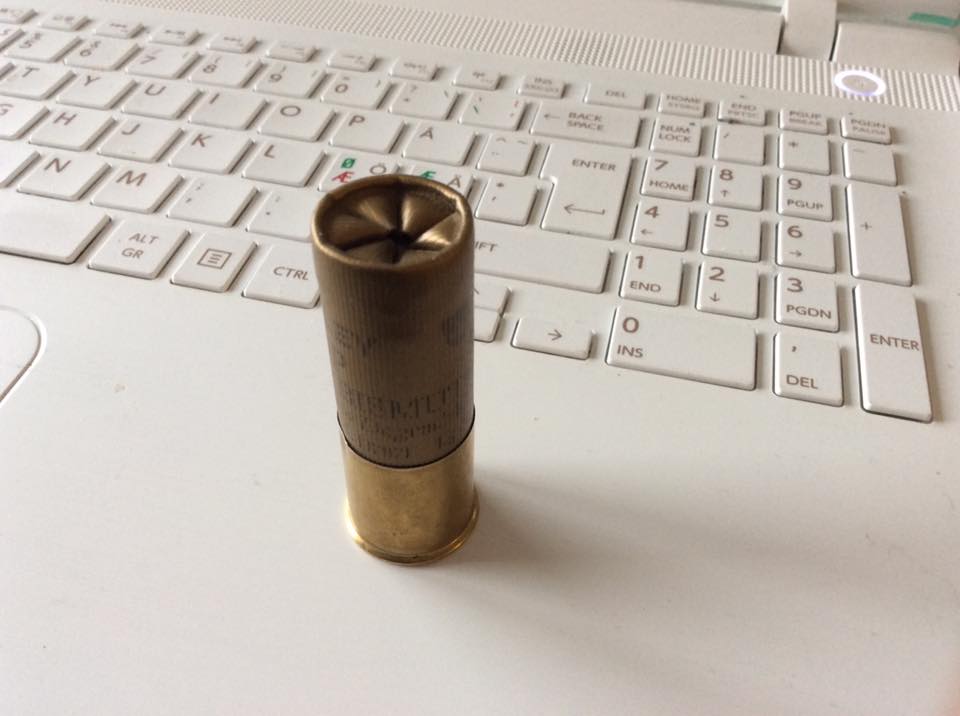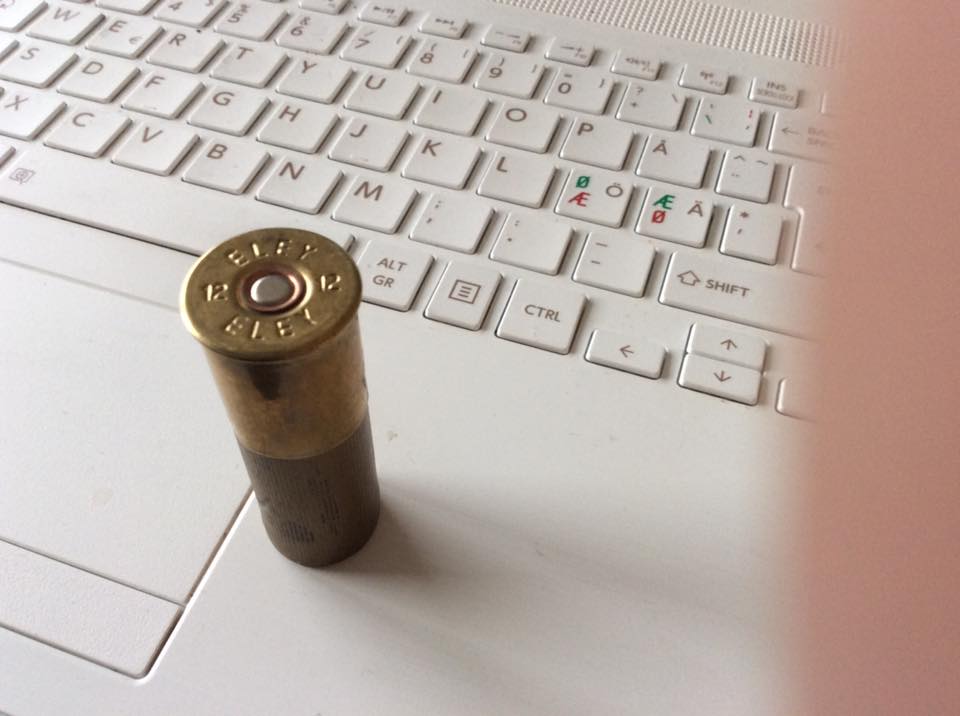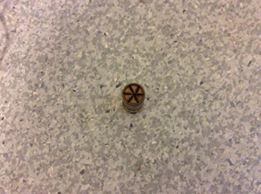 I have seen bullets before my dad owned a gun and many of his mates did. But that is many years ago since I saw one and to be sure I posted these pictures on Facebook to ask people if what I think I thought it was was what it really is. Several people have confirmed and a quick search on Google can tell me that this is a shot gun bullet. Now I wonder who would put something like that in anyone`s mailbox? I contacted the police and the newspaper waiting for them to get back at me. The police here close at weekends and only receive emergency calls so I would have to wait till Monday as I can be fined calling the emergency line if its not an emergency and I wasn`t sure what to call this situation
Now I sit here thinking about it and I can only think of two options how this ended up in my mail. Because I never leave my house and I don`t socialize with anyone here.. Either some kids have had a prank and put this in mine or several other peoples mailboxes just for fun, or it was meant to go in one of the other 9 neighbor mailboxes and got misplaced in mine some how. Which can mean that one of the people who lives in this building might have a weapon to fit these type of ammo. Which is alarming and needs the attention of the police.
But to the fun part, when I started asking my friends and contacts on Facebook if this really was ammo, I had already shaken it and heard the rattle sound inside saying its live ammo before someone told me to not touch it because it could go off. Haha could blown my brains off listening for sounds.
Anyway it is now safely placed in another room, awaiting Monday and being taken to the police.
Weird day.. But thanks to brothers and other friends for making it clear to me what this really is
x Smacky x
Follow us on: