This day was suppose to be a celebration but terror has stuck across many countries today and SmackyGirl feels for the victims in Tunisia, France and Kuwait. Never forget that if these people get control over the world we wont be able to clink our glasses, wave the rainbow and celebrate good news such as this.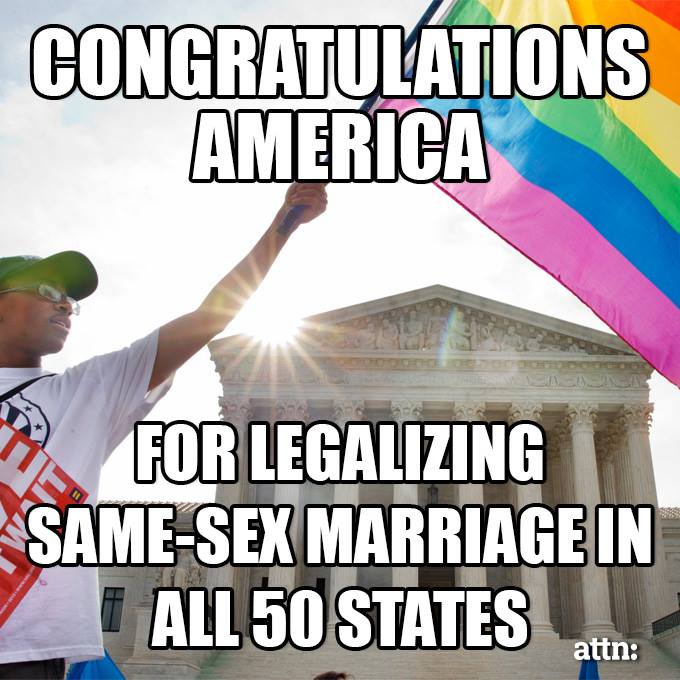 The belief these terrorist stand for would never allow us to show love to the same sex gender and it would be a whole different views on women and what we would be allowed to do as well.. Celebrate this day but also remember that terror struck today and that we need to fight terror with love.
Congratulation USA, go as an example so that all countries can grant the same gift one day for their population and citizen.
Follow us on: