Many have new years resolutions on this day for how they are going to be better or change things for the next. Many will try quit smoking, a lot of men will get down on one knee at midnight tonight and propose to their chosen one, many will go on a diet and sign up for a whole year at a gym, where some will just sit back paying the contract they signed for a year but only used the gym for maybe a month, many will wonder which city will get the first new born popping out closest to midnight today. And some like Smacky have other wishes for the next year such as being cured for complicated and life threatening diseases. And this has been a hard year for Smacky and one of the hardest things that I had to do next to the Chemotherapy was something so silly as having to cut my hair. How short it really was is something only my hairdresser and my family got to see. But they managed to save some to glue hair extensions on with time when they had a few rots to work with. This was a hard day for me and I am sure many girls would feel the same having to cut of their long hair. This is for some of us what makes us feminine.
I have had days I have thought I would never make it. I named my sick bucket when I was laying in bed being injected with poison for days and weeks feeling the pain and how hurtful that was. Many times I got to a point of thinking there was no point in continuing this as it was the worst thing I have ever been through in my life and not something I would even wish upon my worst enemy. But I did some how pull myself together. A little voice inside me always told me to get through it and keep fighting, because maybe one day I will make it. And I thought I did, but the new test results this fall came back with the cancer spreading and I was sent back on the treatment again. I cried that day not because I knew my chances had been lowered badly, but because I had to go through that hell chemotherapy is to us, again.
And then I had these little diamonds and many angels of friends both in real and online who sent me get well messages, or tried to cheer me up, told me stories and treated me as I was still the normal Smacky by filling me in what went on in the work I do here for example. And I had my blog, which on good days was my escape from everything and I could write and create, do interviews and forget about what I was going through working with amazing guys who gave me so much joy seeing how creative, clever and good they are. And how unafraid they are following and living their dreams and goals out.
There is nothing more I would like then to be cured for the future that comes. But I have settled with the thought that it might not happen or get the things that I want, and we always have to be prepared for the worst even how hard that really is when it comes. I have to comfort myself thinking positive saying that:
I WILL FIGHT THIS!
I have so many to thank for making my year suck less, and they know who they are. Its those people who have made me smile and laugh, making me still feel needed and included, keep giving me work to do here and brought me so many best wishes and took care of me even when they have their own daily life challenges to do.
I`m lucky and I`m blessed to have such people in my life. And many of these I have just had a strict work relationship with from this website. We`re not all cold and insensitive in this industry, we have feelings and can show we care for others that are in a difficult situation. And many of those who lighted my days up I will met at the Awards in Mars, and I am proud to know such great and good people..
Thank you for sticking with me in 2014, and joining you all again in 2015 I do with pride and joy.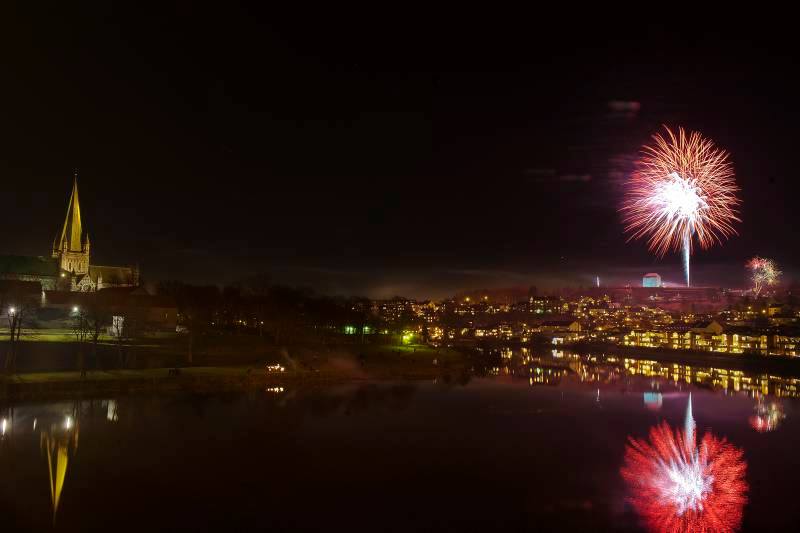 We go in the new year in 7 hours here in Norway.
Wherever you are in the world:
I Wish You A Happy New Year Celebration 
x Smacky x
Follow us on: