So another hectic week has passed by and this is how that week ended up for us

My Twitter account has never been busier and the loads of works that dumps down in my lap these days nearly had me seriously considering hiring a assistant soon. But to be honest. I am loving all this attention. SmackyGirl.com is really blossoming and best of all this is that our Mister Kai Alexander is back blogging for us again too. Welcome back home Mister Bambi, we sure missed you.
*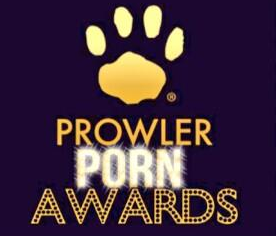 SmackyGirl.com and Dakota Shine went to the Prowler Porn Awards from the 14th to 16th of March 2014 at a gay club in London`s busy Soho called ManBar. There Twisted XXX Media had invited us to a Apply To Model Recruitment Fair where new and nosey cuties could come and check out what it is like to have a job within the adult entertainment industry. We are sorry that Smacky and Dakota was so hungover like a dying tree that day and couldn`t make it in time, but that was because we where very present at the Prowler Porn Awards the night before. And after over seeing the awards being handed out to happy and proud winners of the different nominated categories, we hit the bar and partyed at the busy street where ManBar GayBar Soho was. Just like all the others to celebrait the winners and get to know one and another different companies and press that was there.. My darling Suggah Daddy Ben from BoyNapped had granted both me and Mister Shine a press pass, so we felt well VIP important bitches walking up that fancy red carpet who had a poster stand for taking photographs right next to it with the Apply To Model logo on it. Many LGTB magazines and XXX adult bloggers where there too to cover the event with us as well and many fans showed up to be able to take a picture with their favourite model.
I managed to fall on my ass down the stairs because Connor Levi was busy giving me some sort of a lap dance, ehmm from behind. Heh, lol what really happen was that Dakota Shine handed me a shot in one hand and in the other I had a beer, once I turned around to go back to shaking my mountain with Sean Taylor and Connor Levi, I forgot about the damn stairs up and bam!! There I laid.. Thank God Connor is such a gentleman and handed me a hand to climb up with. I saved the beer and the shoot luckily, so  that Mister Shine didn`t have to get me 10 x more of these "straight road to a hell of a hangover" in the following morning the next day. Anyway I also got to met my blogger Jason Pearce in real for the very first time there. And he was just as friendly as I suspected he would be. We must do this again as the evening was to short to get enough time with you all.
Models that was around at scene were many and there is not everyone I can remember or knew about, but we caught a chat with many interesting people who we plan to do exclusive posts on in the future to come here at SmackyGirl.com:
Reece Bentley, Sean Taylor, Connor Levi, our own Jason Pearce was of course there, Josh Dixon, Deacon Hunter, Milo Milis, staff and bosses from Scottxxx.com. BoyNapped of course. As one of the main hosts for the event. Dakota Shine was there too along my side well least for a few seconds before he ran of with the camera to make himself look beautiful with the other beauties taking pictures on the red carpet. And with many others press and companies we had an amazing time at the event. Here is a picture of our blogger Jason Pearce with Connor Levi.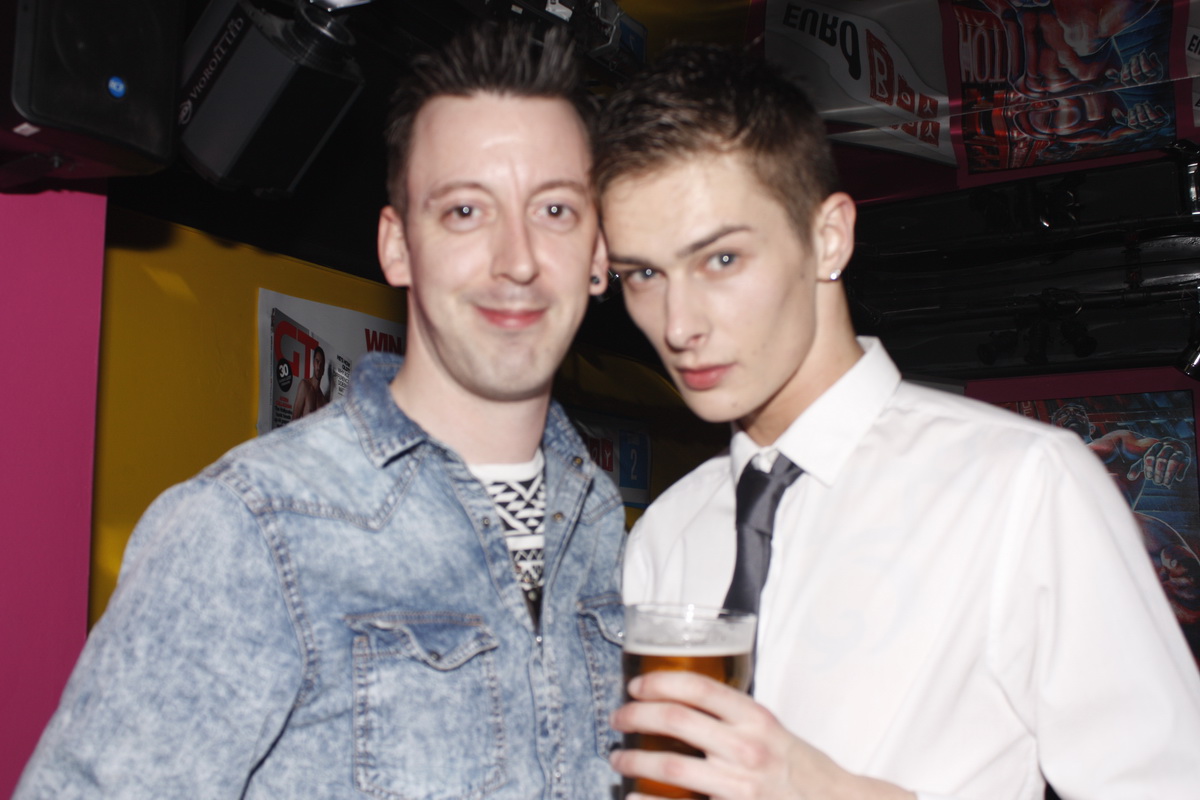 Many prices was handed out and I gotta admit to let you all know in on a secret. That all you who thinks that I watch porn 24/7, should of been there to start thinking other wise about me. Because half of those who won anything, those who hosted and delivered out the prices. I had no clue  who they were. But I understood by the behaviour of other people that a few of these probably are quiet famous. However everyone has their own taste and if they are not mine, I am sure there are thousands of others who like what they do. I am really not that much interested in porn at all. But I am a straight girl, and we do like beautiful people as well, and girls often tend to want a pretty face with a sexy perfect fit body to picture instead of what happens when a guy pulls down his pants.. So doesn`t really matter in that way if they are gay or straight then.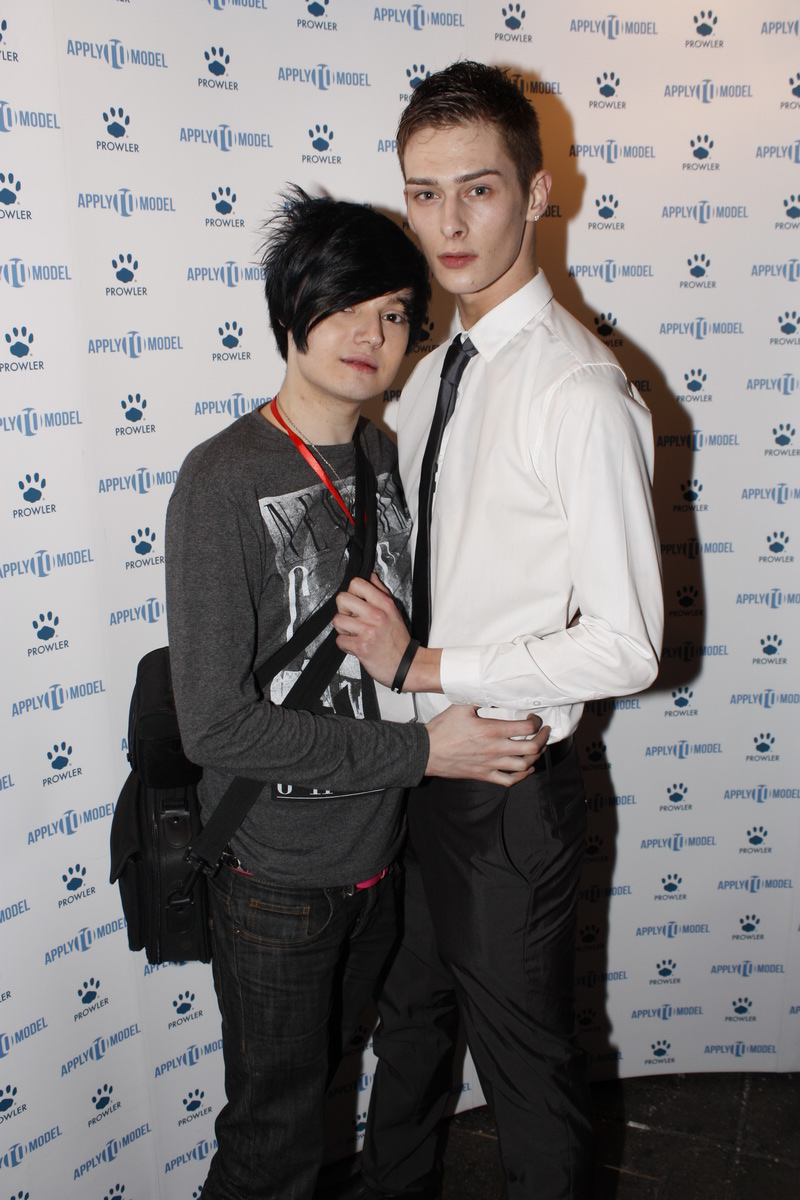 Anyway we had a blast and tons of fun but I gotta congratulate,
Mister Reece Bentley for winning Best British Twink award as SmackyGirl have gotten to know him a little bit more personal and have blogged about him from time to time. Specially with his YouTube Tv-show; The Reece Bentley Show, where he interviews other stars in the Adult Entertainment industry just like we do. Don`t need to be afraid to give a hand to those who technically are our competition, when they are wonderful and very friendly people to get to know more as friends then anything less. I have heard someone bark about this award being fixed, and I have said my opinion about that in a post further down the page here. But Reece Bentley had at least my votes, and several of my connections I asked had also voted for him. So I am not that close to the company who arranges the awards that I can have any influence on anything, or know how the votes where counted or how many.. But do not call my voting for a fixed thing when I voted for Reece Bentley because he is not just a model for many but a friendly soul who deserves it and because he was great to let SmackyGirl be able to work with him and what great things he had to offer us..
Congratulations Reece Bentley
Best British Twink 2013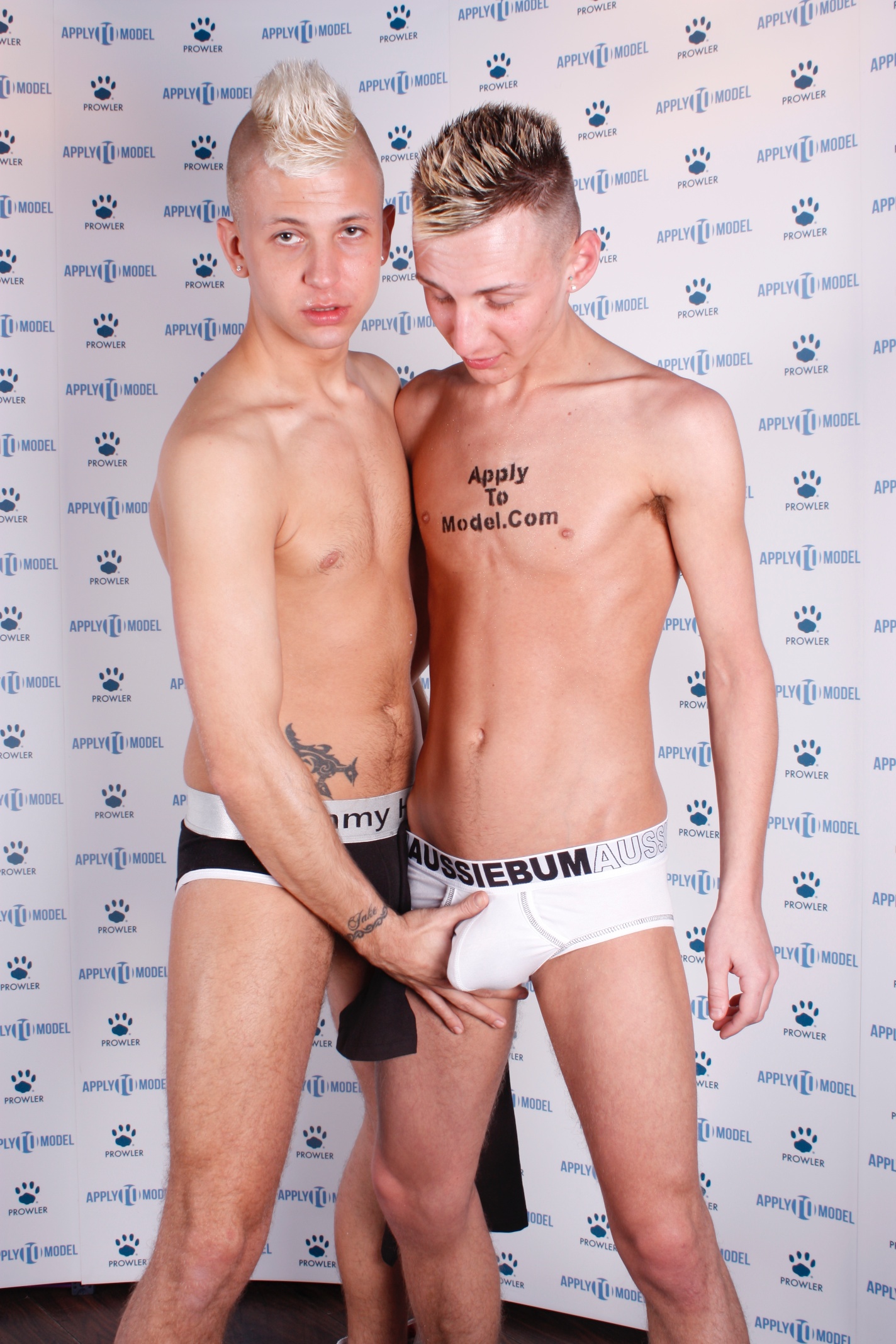 *
This leads me to my own most proud moment of the night when Connor Levi took home the Apply To Model awards. Which was a really classy and cool purple star. I said to him right before he went up to get it when I knew they where gonna award him that "common go get it go get it, its yours." But he squeezed my hand hard like a woman giving birth and didn`t wanna go up there before he was sure he heard his name being called. Which I guess is alright cuz thats what most people would do but I was so proud to know that exactly he took home that award for one reason. And that reason started about 1 year – and – 6 to 9 months ago.
We advertised Connor Levi 4 months before any porn company or anyone else bothered with Staxus blessing of course. After a month or so on my own, I showed a picture of Connor Levi to the guy who runs the page on Facebook called "Sorry Girls I suck Dick`s" or also better known under his model name as Kamyk Walker for many. Also a Staxus model. I always knew that Connor was headed for great things. Because he also appeals to many females with his tattoos, fit body, great looks and being a young sexy twink. That Facebook page had around 26.000 to 40.000 likes. and I have never been much for asking anyone these things as I feel its begging. But since me and Kamyk had had friendly online buddy chat for a while and he was and still is a great guy to talk to I "manned" myself up to ask this. I have not even asked for myself, Dakota Shine or Roxy Red which are big super stars already, no I asked about a boy Mister Connor Levi who no one knew anything about yet if he could add him to his like page.. But I also asked this to prove someone who was constantly rude, negative to prove them wrong when I believed in Connor`s future. I asked the owner of the page if he could post Connor Levi`s picture with a link to his official Connor Levi page on Facebook one time. Luckily that owner saw what I saw. An extremely beautiful boy, who just by looks no one could decide if he was gay or not. So he started posting Connor Levis pictures several times a day for weeks even if I had only expected it to be posted once like they usually do on that page. So along with SmackyGirl.com we where the only one for nearly 4 months who posted about Connor before Staxus released his first shoot right before Christmas in 2012. Together we managed to gain Connor thousands of fans/likes/followers in less the two weeks. And the number just keep exploding once his shoot went live and the average fans on facebook was accompanied by porn viewers as well that hit the like button on the boy. I also gifted him ConnorLevi.com for his birthday 10.th of December 2012 and hopefully he will manage to get that gift back as its been sold illegally and I will assist him in whatever he needs to get back his birthday gift. Anyway I also just wanted to shout out a big thank you to Kamyk Walker and his page for helping out.
Go Team Hello Kitty <3 Thank you so much for your help
Connor is today is a massive international super star within porn and x-rated modelling . And of course after all this with a little we started long ago. Connor has worked so well and hard on his own and been the most friendliest and the best to his fans and followers around the globe. He has earned every bit of that award and should be very proud of it. And he and I knows why. He really earned that award no matter how fixed it was or not.
Check out the pictures of Connor picking up his award below
Congratulation Connor Levi
For Winning  The Apply To Model Award 2013
~ Shine Bright Like A Diamond ~

*
Thank you for your mentioning my name when you said your thank you after picking up you awards Connor. That meant a lot to us both and both our futures looks very bright.
Thank you to The Prowler Porn Awards, Twisted XXX Media and ManBar Soho London for hosting a great event. We will hopefully be back for more next year 2015.
 Here are some more pictures that was taken together with Dakota Shine and me at the awards. He needs to email me the video tapes of Connor and Reece winning the awards as I don`t have them yet but will upload them here as soon as I can so you can see a shocked Connor Levi winning.
(Picture Source Dakota Shine and SmackyGirl.)
~To come here at SmackyGirl ~
*Interview with BoyNapped Director Jonathan Blaber
*Interview with Deacon Hunter
*Interview with Connor Levi
*Kai Alexander`s next post
Check back soon or follow us at:
This post was presented to you by
Smacky for SmackyGirl
Follow us on: