I`v given it a lot of thought and carefully too. I might retired sometime next year..
I`m awaiting it a bit as I got some plans to visit Staxus`s Producer John Smith in Prague in Jan/Feb probably, and hopefully see if I get some new refreshments and ideas there to continue as I`m extremely picky and nothing is really interesting me much in the UK any more.
Its all drama llama and bullshit going on all the time, sometimes I swear the rivalry is worse where I am now then where I came from. Sure seems like it, and some people can`t seem to let it go and move on and leave the other alone. And then some gets moody and pissy with Smacky for still hanging around in Prague. But then I think many ideas with creating things recently falls apart when some can`t seem to stop obsessing over what the rival is doing and go on and on and on about that 24/7 till my ears fall of from listening to it. So go elsewhere where someone cares as I am independent and my goal is to not let anyone bitch me around, past is past to me now its been years and its making my ears bleed listening to the same gossip subject over and over.
I`m in a better place now helping out the top of the adult industry for gays in the UK, I`m very proud of that but I am also proud of what I learned in my past to, not all of it was bad. I developed as a blogger enormously where I was as well and we can`t hold grudges forever. We must move on… And at the end of the day its MY blog and its what I am interest in and not what I am told or recommended to put on it. If I can`t find anything interesting soon I might throw in the towel as a blogger, but hey I got my faith in my new husband Pepa to give me some fresh air as always :p And possible the new established connection I got with Helix in America and BerlinMen also seems interesting. And currently sniffing around BelAmi and EuroCreme too as they said they had something to show SmackyGirl. 😉 Very interesting. Bring on the new shit!… Anyway if I quit you will still have Toz and the other bloggers running the show in here as long as they wish, ill just sit back and watch while I get wrinkles and grow grey hair in the background, yelling till my teeth fall out shouting at all that comes after me:
" Back in my days ….. "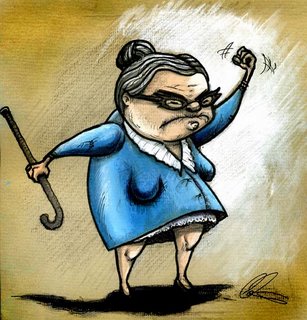 I`v made my fame and many others, gotta be proud of that..
And I got plenty of things to remember
~ I made a Star out of you ~
And you & you & you too…
Follow us on: