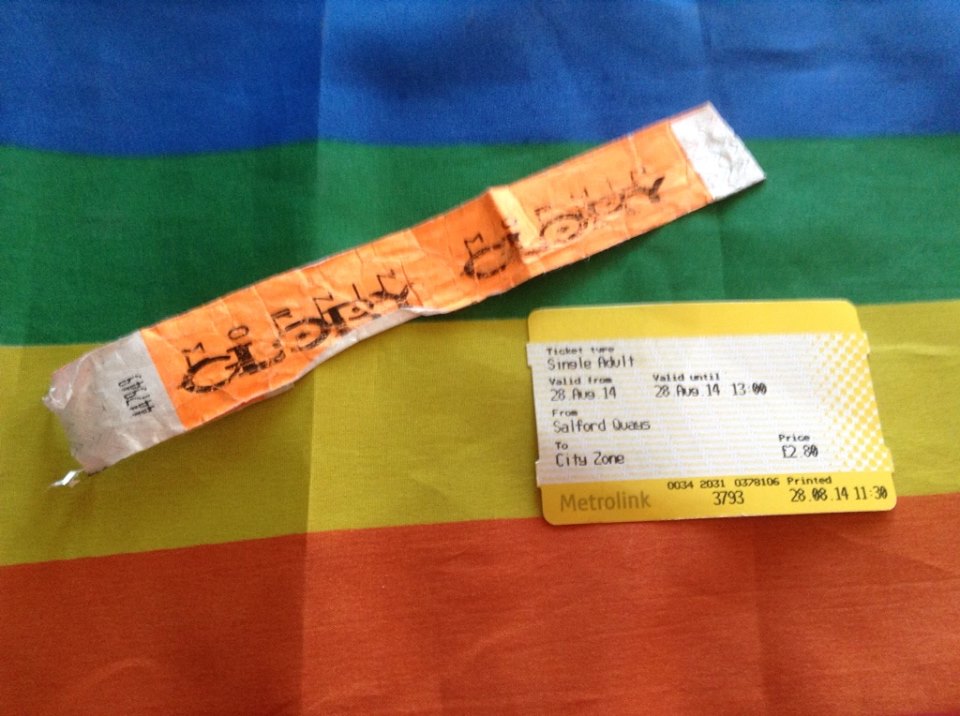 So I came to Manchester on the 20th of August.. And the first morning after resting out at my friend Jonathans I woke up nice and all rested out and ready to be toured around Manchester City for some shopping and a late lunch.
Everyone who followed me on Facebook seemed to be more aroused by the fact that I had my first Taco Bell then anything else I was doing in Manchester :p We don`t have a Taco Bell in Norway but sure we see that people in America go there often in movies and such, I think its like Mac Donalds thou, you been to one you been to them all and they have the same taste and food in every restaurant around the globe. Taco Bell was alright but home made taco at my moms still is the winner.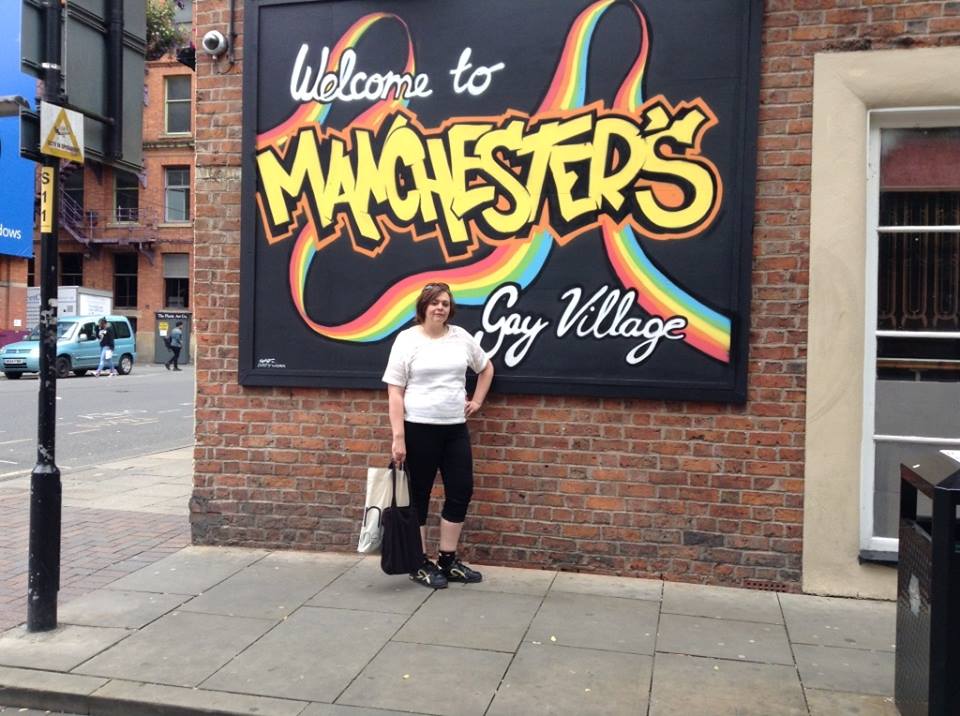 Jonathan took me to Canal Street and the famous Gay Village where everyone seemed to be very busy getting ready for the upcoming Pride big weekender,so we sat down and had a drink at one of the oldest gay bars in Manchester. To make things a little bit funny and traumatizing for Smacky, Jonathan took me in to a gay adult sex shop and I don`t mind that at all except when we entered the part where they sell porn DVDs in the shop and the first DVD my eyes lands on has Dakota Shines face doing naughty things on the front cover, ouch my eyes I said lol its never fun seeing people you know doing that sort of fun lol. Anyway a bit damage and traumatized we moved on as Jonathan didn`t see any point why I wanted to buy the Jelly Willis they where selling in the shop :p I can`t eat gummi bears but Jelly Willis seemed like a replacement.. Poor Joni he needs to know about a few things I obsess about, one of them my phobia for things and why. One of these days he might end up serving me Gummi Bears and be surprised by the reaction when he sees that I start saving everyone of them from being eaten and think I`m nuts! 😛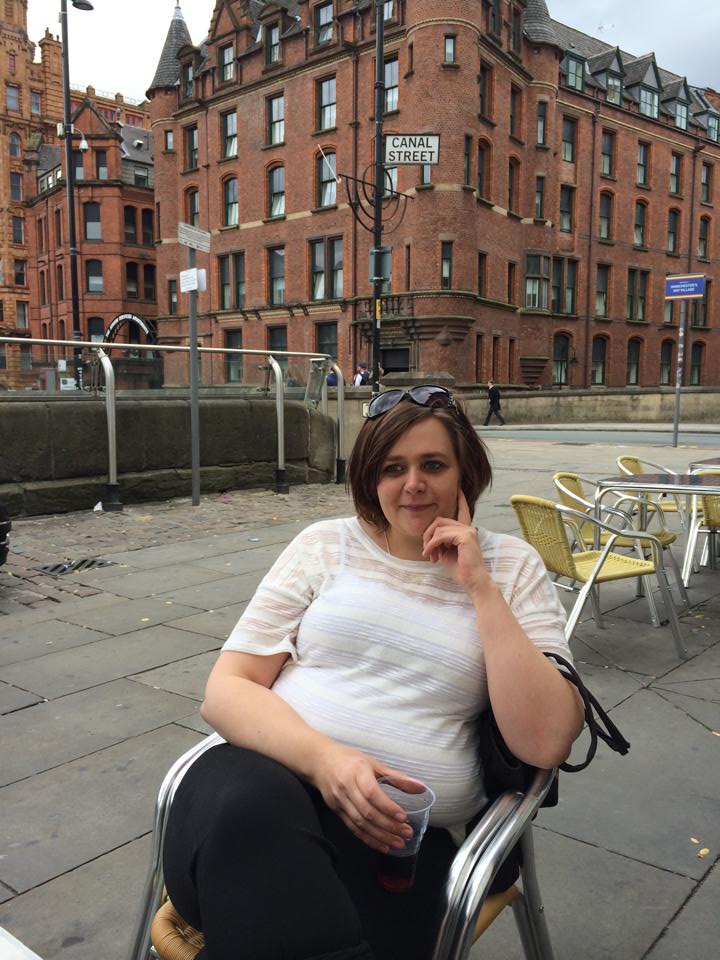 Jonathan thought it was nice taking a picture as he found out I was seated right under the Canal Street sign and one of our Smacksters Ann commented on the photo asking if the big building in the background was the BoyNapped mansion well Ann you can really look forward to November and your tour around their studio, its MASSIVE but not that MASSIVE .p I will tell you about my visit to BoyNapped very soon as I get some missing pictures and stuff from them to complete the post.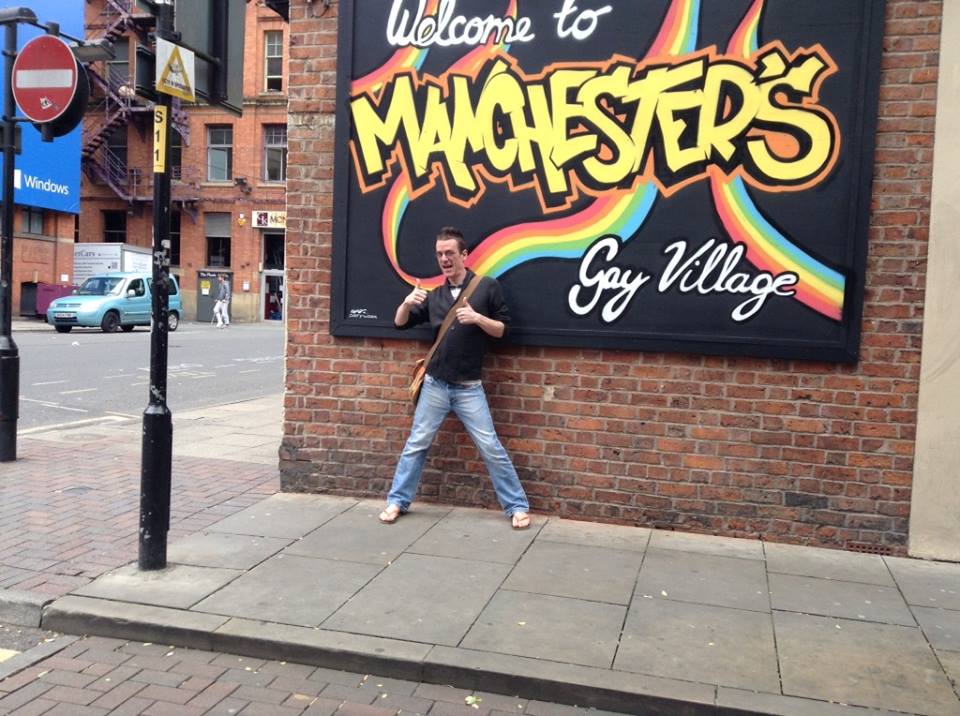 Staying at Jonathan was just wonderful and he has a really great place and cool flat mates that I got to know..
Later after our day shopping and being tourists around Manchester we went back for a little rest that us oldies need in order to get ready to check out Manchester night life on a Thursday, which I can tell you from being a Norwegian living in a small city was a lot more lively then a Thursday here would ever be, even if we have our famous students night on Thursdays as well.
So me and Jonathan put our doll faces on and hit the town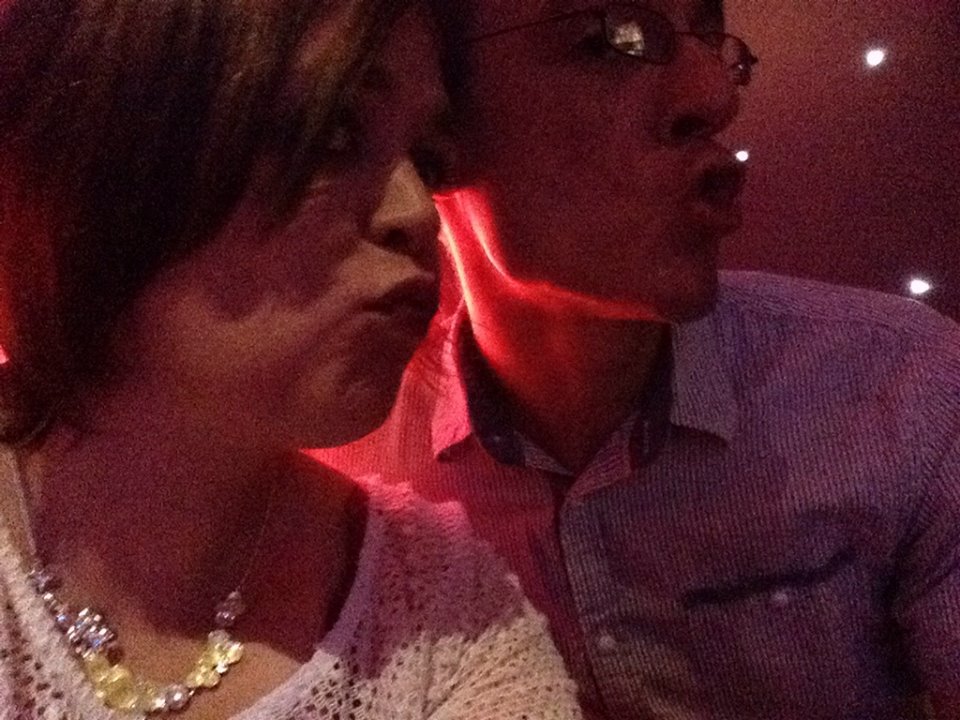 And first stop was BarPop where the amazing Roxas Hail works.. This was a bit emotional as I haven`t seen Roxas in such a long time and once him and I had a lot more contact as he dated someone close in common to us but since Roxas has gone of to study very complicated university things I haven`t been able see him in least 2 years.. "Mrs Hail" missed you <3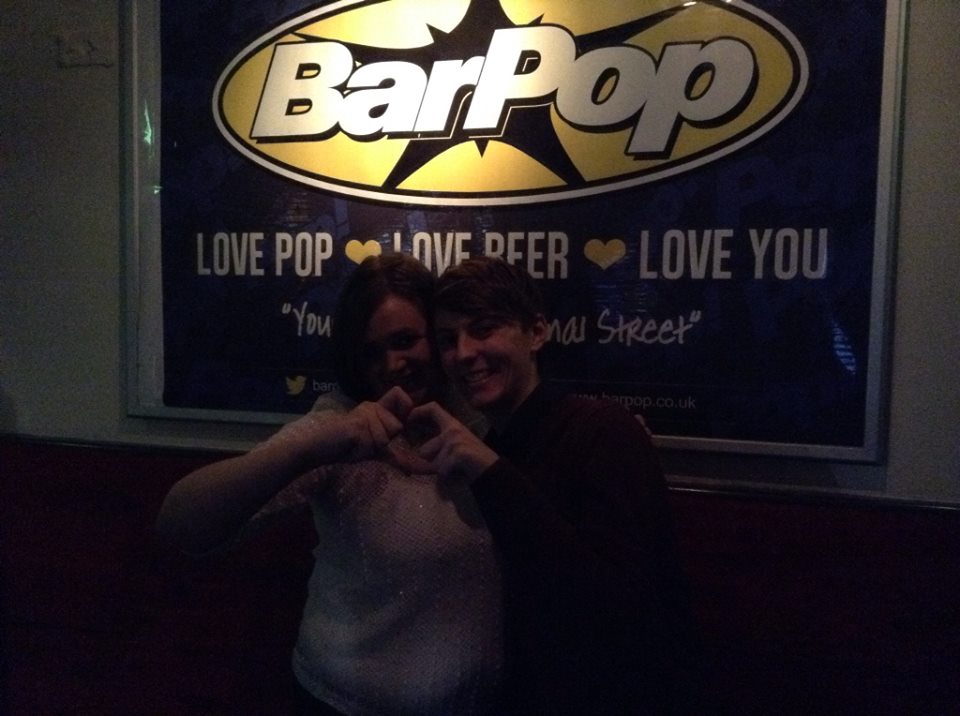 BarPop is btw a great place to go in Canal Street, the staff there are always smiling and ready to be at your service and show you a good time. I of course got VIP service there when Mister Roxas is my friend but I am sure that anyone who stops by with a friendly attitude and a smile on their face saying "ready to party" will get the same excellent service as me and Jonathan did..
I met with Roxas several times during pride and we had a nice catching up time..
<3
Next on the routh we ran in to one of SmackyGirl`s biggest star and a famous popular boy known a Reece Bentley and with him was his gorgeous boyfriend Deacon Hunter to.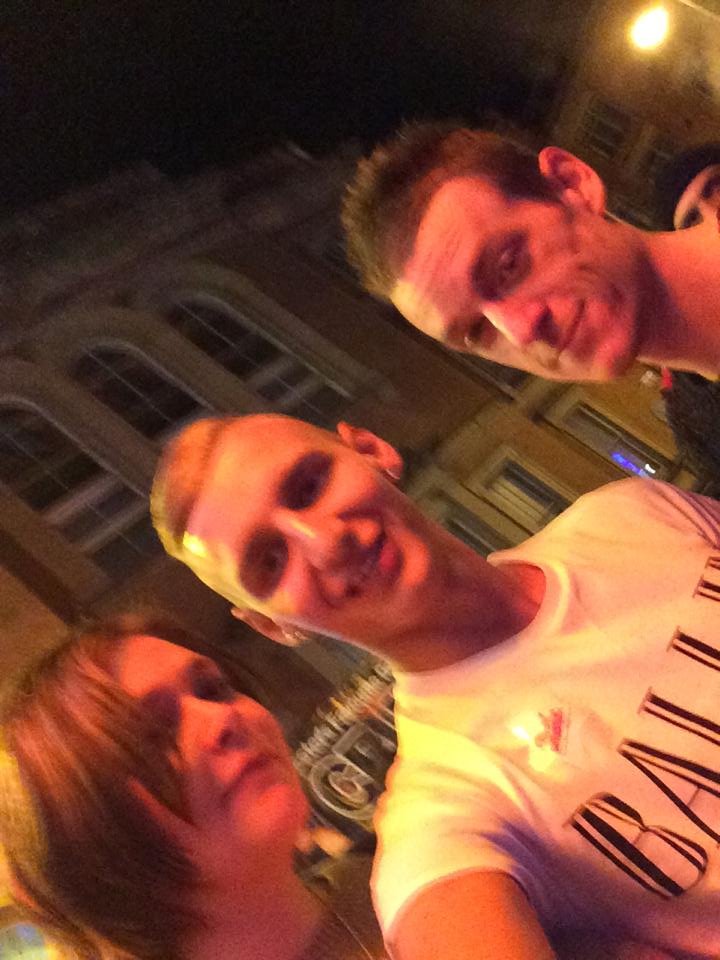 Sadly Jonathan lost his phone so pictures of me and Deacon and more to are very much missed, but hey I got more posts to feature the sexy Deacon Hunter coming the following days.
Reece to me is like "SmackyGirl`s little golden star", we like to follow his modelling work and whatever he does in life because he is a lot like myself in his personality, besides from being super sexy like myself XD he is a good and hard working model too. He knows what he wants and makes his own mind up at the end of the day for what he wishes to do. I love people in this industry with their own voice to decide their own faith.
*
As you all or some of you do from following me on social media, Twisted XXX Media that houses e.g BoyNapped, EuroBoy and Blake Mason was a company I visited while I was in Manchester and the post about that tour will be ready later as I am missing some parts for it.. And the guys have a 2 week shut down atm due to Summer Holiday which they totally deserve and we here at SmackyGirl hope they enjoy themselves and get the max out of it after working so hard it is time to have a breather for us in the industry also.
But they gifted us some DVDs that we thought would be great to have a competition over. So every once a while these following weeks when you see me post about my time at the Manchester Pride I will add new DVD competition, that you can win all to yourself and have till forever and ever. For the occasion and who I am posting about, I got one with Reece Bentley in it that I thought we could start with since this post was about my funny night out being Kings and Queen out partying in Manchester with him and Deacon. These DVDs are a must to have for hard core fans. I have at least 2 that Reece stars in so lets start finding a winner for the first one
Here is what you need to do to win it:
Tell my why Reece Bentley is your favourite model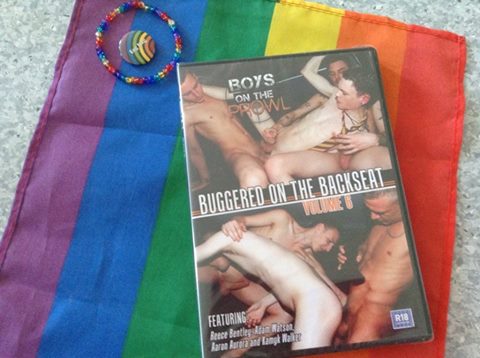 You can send your answers to our Facebook or Twitter page, comment below here or send to
SmackyGirl@live.no
*
Thanks to Reece Bentley for helping me get my hands on my very first 50 Pound English note, a few of you out there knows how I have been looking for a way to get my hands on one of these since forever and you wont believe what naughty things I had to do to Reece and Deacon for me to have that note 😉 winkwink* If you`re a girl around Deacon, remember he is the one who likes to play with the girls boobies :p Think mine is gonna have Deacons fingerprints on it for a while 😛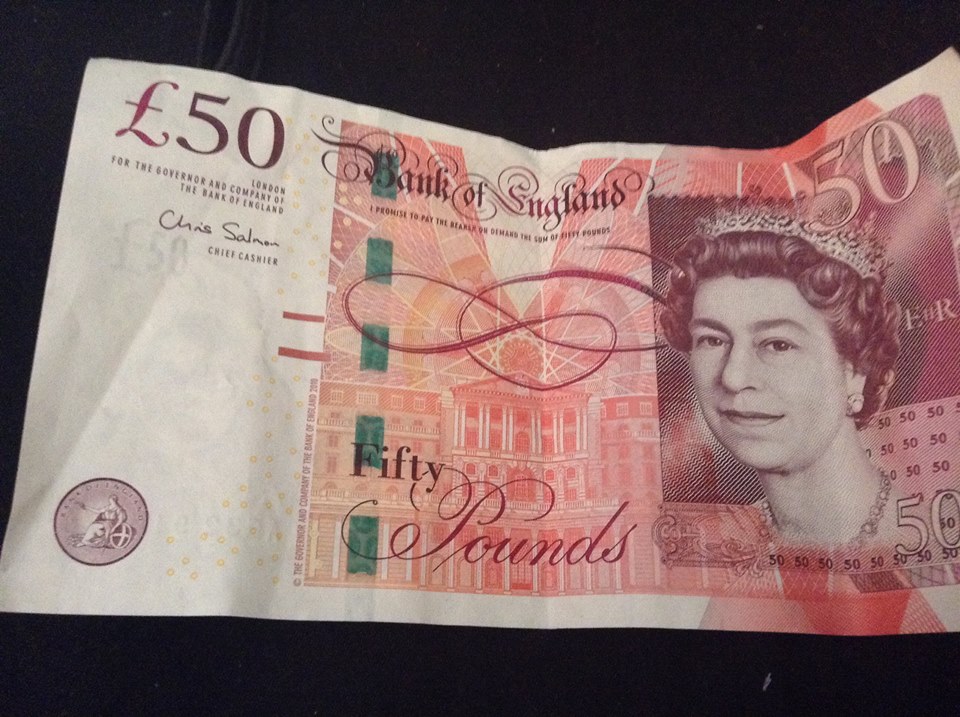 I had a surprise waiting for me as I arrived Jonathan, here is the teddy bear he knitted me, I have named him Jonny Snuggles after himself.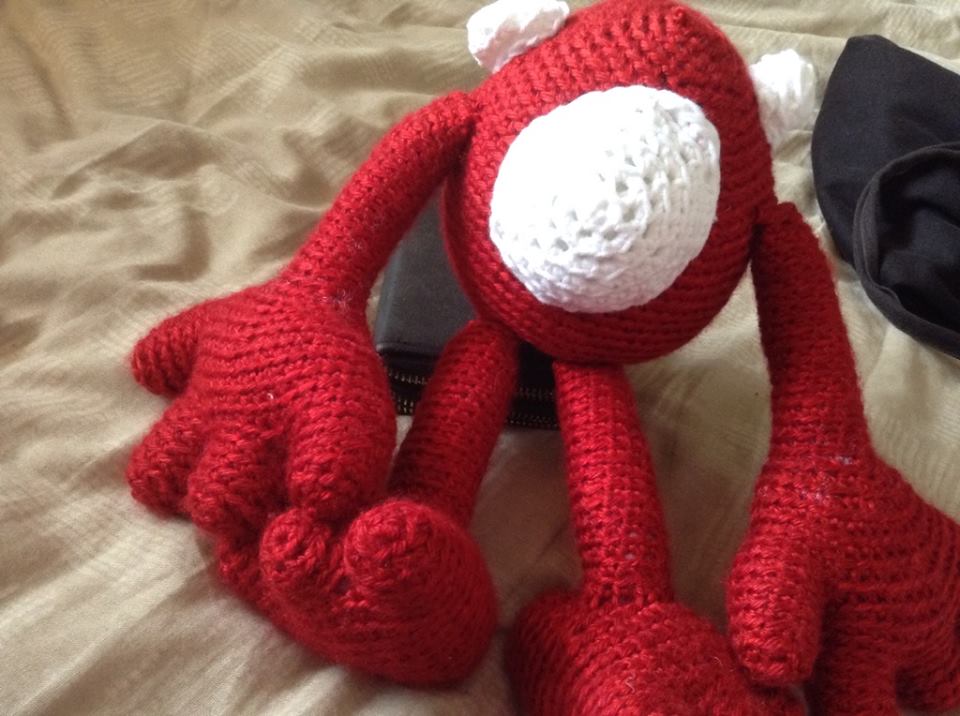 So that was a little bit about how I spent my first day out in wonderful Manchester, I fell in love with that place and the people.. As for me as SmackyGirl I could already feel the effect of what I do by just walking around handing out a few stickers here and there. For the guys that got them, you`re beautiful and was picked out for a reason, for the guy who started crying because he was so happy to see Smacky from SmackyGirl I hope you`re feeling better hunny.. Everyone who got a sticker, feel free to email me and we can get talking about the reason why you guys got it in the first place
www.ApplyToModel.com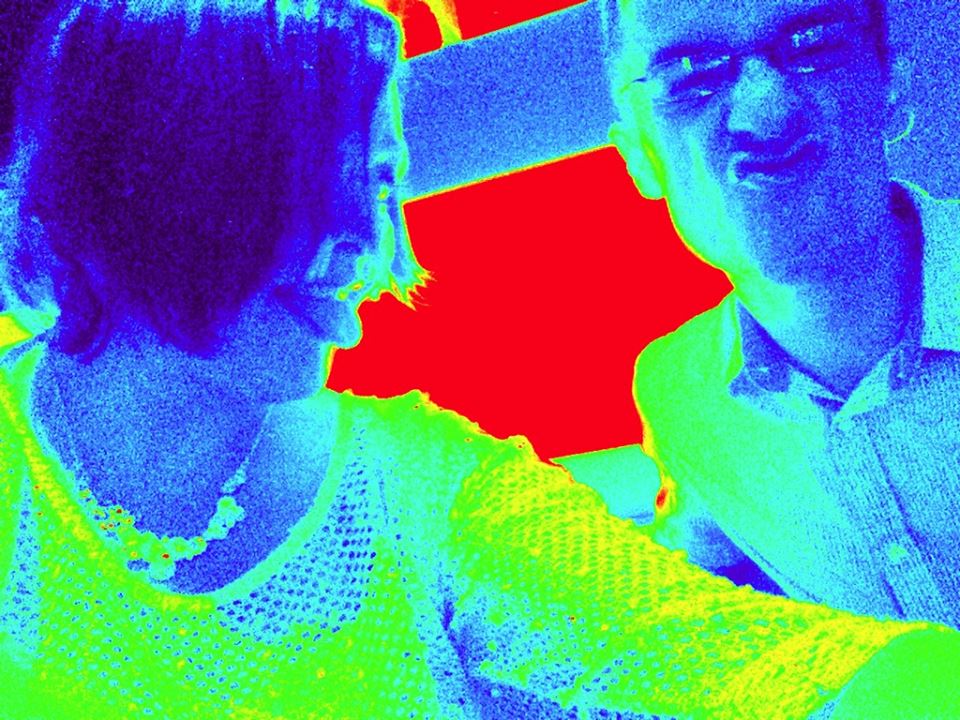 Thanks to Reece and Deacon for showing me around the night clubs after Jonathan had to go home, thanks for bringing me safely back home guys, these are true gentlemen everyone..
 Clubs we visited:
BarPop, Cruz. Morning Glory and Kiki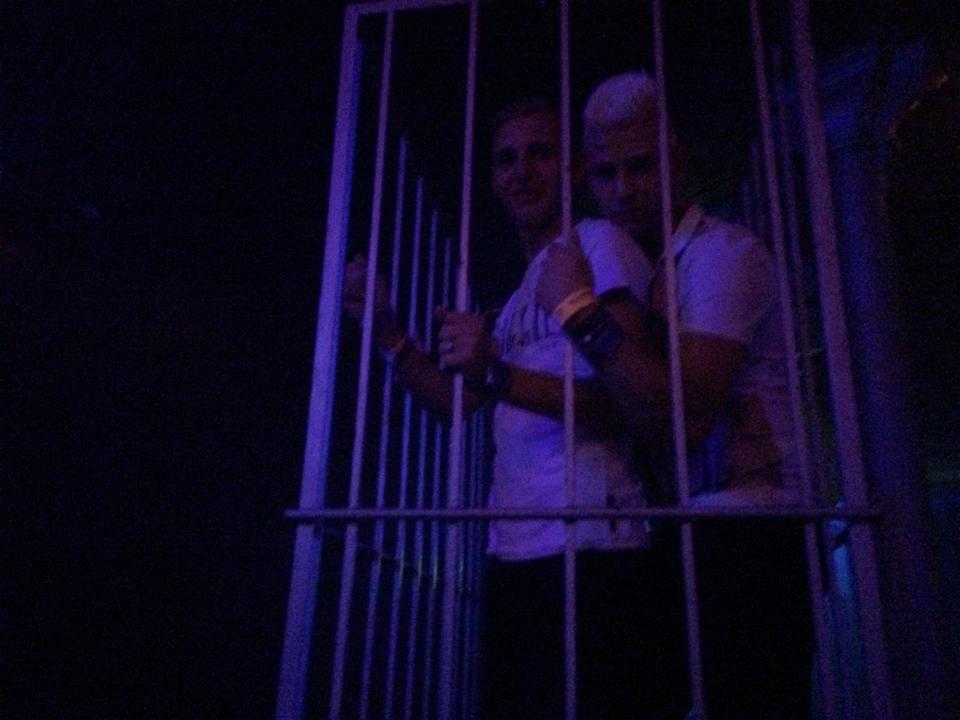 Follow us on: