Hi Guys and Gals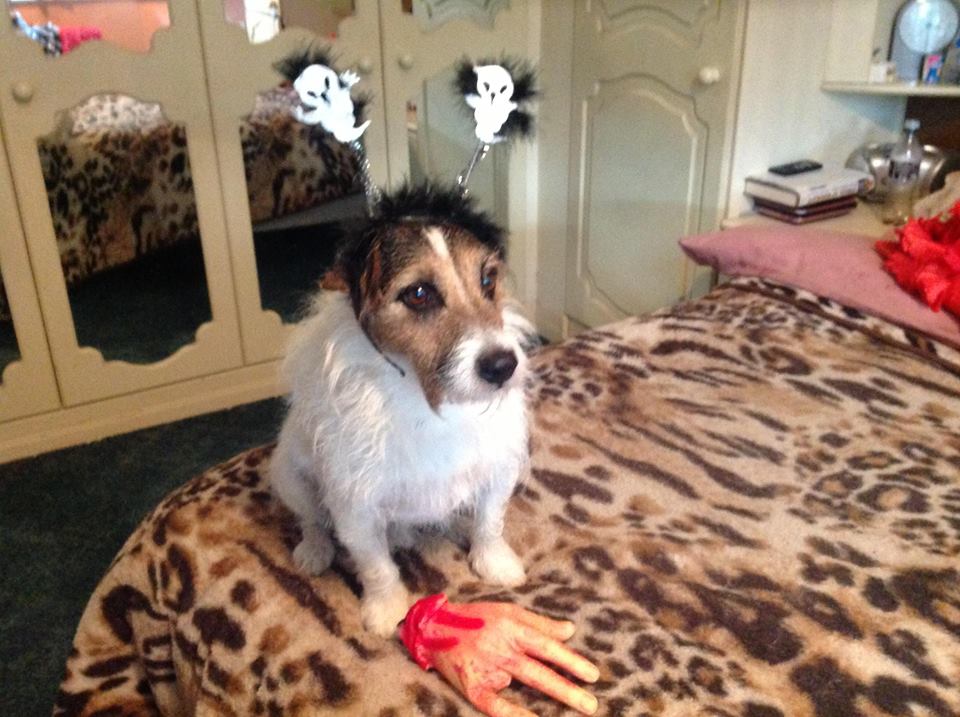 Left my bone especially to talk with you, hidden it under a cushion so should be safe from rubbish bin for a while.
With Halloween on the horizon I am really looking forward to seeing all the pics of you lovely guys in your costumes so is my mum although she wouldn't admit to it.

We are having a little party Apple Bobbing, Hunt The Vampire, etc all the usual stuff you humans like although what you see in scaring the life out of each other is a puzzle to me a good GROWL is all it needs ask Percy!

The good side is all the lovely treats about just waiting for tasting put on my sad doggie face and they are mine YES!
Hope you all have a mega time don't eat too much hate to see all those beautiful bods a bit wobbly (like my Mum's) drat she heard that the doghouse for me judging by that look.

Think I will dress as Dracula Dog after all I have the teeth for it!!
if you have fireworks be careful let the rockets go or you will end up in Norway with Smacky!

Tell the Boynapped boys to keep their windows closed in case my mum's on the prowl gets her broomstick out once a year now I better run hide!!

Oh well go find that bone then maybe practice my Trick for a Treat gets them every time.
Anyway big licks Keep Safe Keep Happy Keep Calm Love Smacky!!
WOOF Smackydog Toz and proud of it x