Just saw this article pop up on Attitude UK and if you want to read it, click the link Attitude
I rarely talk about me having a son. But I have one. But a blog like this it is difficult even if I want to in many cases that intrigues me online. You will never see me talk about him with his name or show him in pictures. But my Gummi Bear and my son is my everything as you have seen me call Jay my "other" everything.
You will see me fight for cases that involves cases like this and more to have my say in it and how I feel about this case. There are many mysteries about me and my son. None of you know anything. It is a story created for you to talk about. I live a very private life and separate the two worlds I live. So what you think is only created by me and my beautiful Gummi Bear`s evil heads. The more you talk, the more we laugh of how wrong you are and how you feed on peoples bad fortunes. It gives us a kick
. But to my reply to this article it is simple.
I`m a straight female and would love my son no matter what choices he makes in life. We don`t toy with destiny, but love our children as they make theirs.. The most of the most wonderful and closest people in my life are gay…
If you don`t wish your children to have love in their life then you are a bad parent.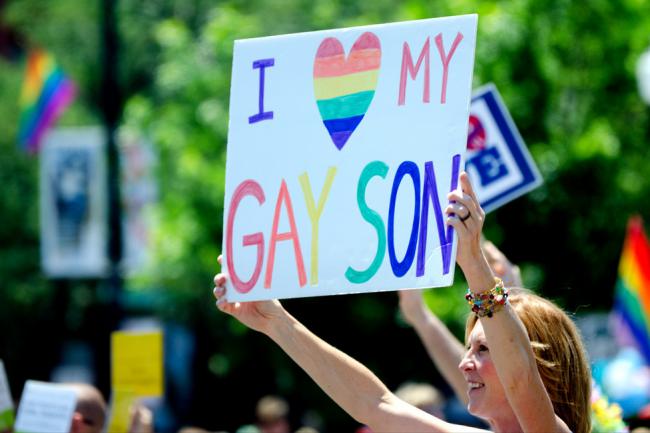 Follow us on: