My beautiful friend Roxy often gives me exclusive interviews to let his fans know what goes on in his life these days. To me he is a member of the family, Our, mine, his. Doesn`t matter he is a good friend. You know the first time he and I talked online I thought it was another fake Roxy Red account. But then he came on Skype to me, Rhys Casey and Dakota Shine and frankly he needed no cam on, just speaking his beautiful voice. We reconize him the moment he started talking and I remembered we all said 2 at the same time, "YEA THAT'S HIM RIGHT" not doubt. Ever since we kept contact and planned visits to him as well and made a bond, mutual friends and connected really well. I love him to bits and he is just a wonderful person that everyone should get to see why I think so too.. Roxy Red is one of the biggest name to ever hit the industry along with Kyler Moss and Miles Pride he still rules BoyCrush and many other companies sites, who had the honour of working with the beautifule boy. Still the fans of Roxy Red keep on coming and getting higher. Roxy has one of the most agressive fans in the world and will tell me of if I mess something up. One of the sites he is a star on is also HomoEmo.com where he was in the lead with Jack Styles, Andrew Dexter and Dakota Shine. And together they still rule the hit list stronger then ever. SmackyGirl had the honour of promoting Roxy and Dakota for over 2 years and hope that this has helped to their success. Roxy today is retired and lives a happy life in America and it is not my job to give up links and details of real names and profiles that he or anyone else I interview has online. So that my friends you got to figure out yourself. But the least I can do is let you read the little interview I have done with Roxy. I have done several with him and will upload more the upcoming days and see if I can get something new in the future. F
Enjoy everyone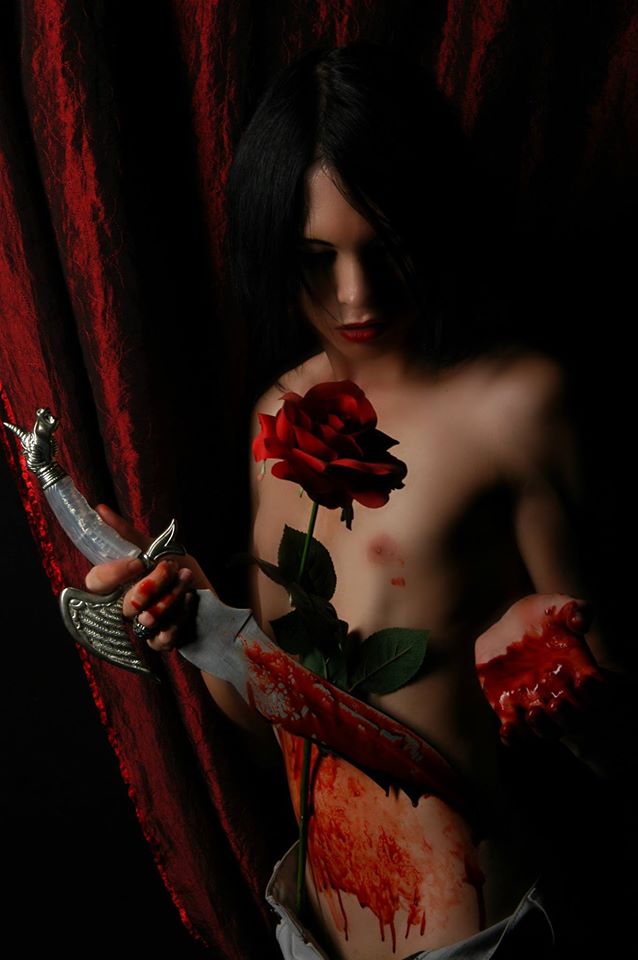 ~ Roxy Red ~
Tell us about yourself: Why do you want to work as a model? Why are you interested in this Career?
R: i originally signed up to do modeling as a joke, to be very honest. my friend signed up to do it, and convinced me to, so i did without expecting anything. though, when i was accepted, i thought it would be a good idea, extra money, and i could meet people and travel. pornography eventually became something i enjoyed, as it allowed me to be more open and creative and more in touch with myself.
Tell us about your education? What languages do you speak?
R: educationally, i finished all my grade school, and i went to only the first half year of college before i dropped out. i'll eventually go back to college, but that isn't for a while. as for languages, i speak english, some spanish and filipino.
What companies have you worked for and have you ever been on a catwalk infront of a large audience?
R: i have worked for helix studios, boycrush studios, homoscene studios, and alternadudes studios. as for a catwalk, i have indeed been on one in front of a large audience. the catwalk was entirely voluntary though.
Whats the best thing about being a model?
R: personally, it's the fact i was able to express myself in an entirely alternative way from how i usually am. normally, i'm actually very modest and conserved (most of the time), but from being a model, i could throw all the modesty and conservation out the window.
What are your goals as a model? How do you see yourself progress in this field?
R: i'm not really sure how to answer this one, because i have never really put thought into anything like this.
Are you patient? Are you friendly? How open are you to clients' requirements?
R: i am indeed incredibly patient. sometimes my own patience amazes me. i am not one that likes to wait, but i can willingly wait and be patient if i see a good reason to be. i'm also a very friendly person, yes, or so i'm told. though, my being patient and friendly differs from occasion to occasion. as for my openness to clients' requirements, i am, but only if it is something i am comfortable with.
How do you practice your modeling?
R: that, my friend, is a fabulous question.
What are you likes and dislikes?
R: my likes are too infinite to list, so i'll just say my likes are too infinite to list. my dislikes include the following: disrespect towards me or others, stupidity, sheople herds, anything negative, hatred, intolerance, lack/refusal of understanding, and so so so so so much more.
Do you model locally or abroad as well?
R: usually it's just been local, or somewhere in california or in arizona. i would model abroad if given the chance, but so far it's just been local.
Have you expirienced bad modelling agencys and how did you handle it? And would you be willing to work for someone who didn`t treat your right again?
R: i can honestly say i never have had that experience. if i ever did, you can be sure i would never work for someone who didn't treat me right.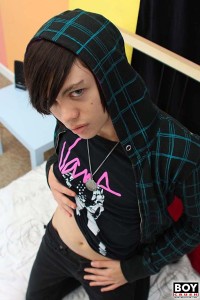 Where does your limit go when a model agency ask you to model for them?
R: usually i'm pretty much up for anything, but i've never had to encounter a moment where something went too far.
How does your friends and family feel about you modeling?
R: my family, at first, reaaaaaally didn't like it, but they quickly got over it when i let my big mouth tell them to mind their own fucking business. my friends mostly didn't care. some were disgusted, some were shocked, but most of them were supportive and some even jealous.
How do you feel about people faking/pretending to be you on the internet?
R: i find it absolutely entertaining and kind of flattering that someone would want to pretend to be me.
What work are you most proud of? Why?
R: a nightmare on twinkstreet, because of the fact i got to do a lot of things i would never normally do, and i got to have a live tarantula as a coworker.
About your hobbies and social life:
R: my hobbies include: smoking pot, writing, reading, making little arts and crafts things, technology geek things, and cooking/food. my social life is like a whale taking a walk through the forest, something that doesn't happen. in reality, my social life is actually pretty small. i'm a very quiet, kept to myself person. i have a social life, but just not a very interesting one, hence why i decided to compare to whales going on hikes.
Tell us about yourself. Who are you, what do you like, arts, belifs, movies, books, music. Fav food type ect ect.
R: i am a very unusual character. i'm very much a loner, anti social little person. i like simple things, i don't really like doing a lot of the things people my age enjoy doing. i prefer being alone, much of the time, and usually that means i tend to ignore or just not talk to any living soul except for my cat or the air itself. i play piano, and have done so for over 16 years, i love architecture, mainly period design, music is also a big love of mine, but only if the music has the melody, complexity, harmony, and beauty of the old orchestral masterpieces of olden days, i love the arts in general, all branches, i'm very much open and most of the time i don't give many fucks at all, so i'm very laid back and carefree, i am indeed spiritual, but that's it, no religion or dogmas or set of beliefs, just spiritual, movies = anything tim burton, books = anything deep and thought provoking, food = anything yummy. that is pretty much me in a nutshell.
Where did your performance name come from?
R: roxy red was originally my old myspace name. roxy came from the roxy clothing company fashion line i used to wear a lot, particularly hoodies that had the name roxy on it, and it was kind of a nickname i had in high school as well. red was also my favorite colour at the time, so i thought the two sounded nice together, so i fused them together and thus the name roxy red was born. eventually, i chose it be my porn name because i was already widely known by that name via my myspace, and i knew no one else had that name. i also chose it for marketing purposes. it was a name that was easy to remember, and very distinguishable and different from all the boring names that were already out there.
How do you react to people pretending to be you all over the internet? And do you do something about it?
R: i usually just make sure they aren't making me look bad, otherwise i don't really care. if the person is making me look like a total ass or stupid person or slut, then i raise hell and make the motherfucker wish they never pretended to be me, but otherwise i just let them have fun. as i said, it's actually kind of flattering.
When you go out clubbing, or at any other events. Where do you go out? And where is it most likely that your fans can get a glance of you?
R: to be honest, i don't go clubbing or out to big events that often. usually i prefer simpler, stupidly simpler, things. i do enjoy going out and about spending my day doing what seems to be a huge waste of time, but i like to just go for walks or visit the bay or downtown san diego, things like that. if fans want to see me, they'll have to look very hard because i stay very incognito when i do go out in public. if fans REALLY want to see me, i would suggest wandering the streets of downtown san diego aimlessly. that's usually the best way to run into me. randomly and aimlessly.
Where do you see yourself in five years?
R: living in a nice home stoned out of my mind and surrounded by cats, maybe with a child or two.
Do you live a healty life, work out or maybe even a vegitarian? (if yes, tell us what you work out) Or are you more of the laid back relaxed type
R: i try to live as healthy as i can. i am a very health conscious person, and i'm admittedly obsessed with nutrition and health. i don't work out and i could never be a vegetarian, but i do have a healthy diet. i believe food can be the best medicine, and i constantly research everything i'm eating and the effects of each ingredient in my food. overall, i'm a typical southern californian health freak.
If we looked in your refridgerator, what would we find?
R: 7 gallons of water, various bottles of condiments, three pizza boxes with some kind of pizza in them, and a lonely potato.
Are you interrested in politics and what goes around in the society? Do you e.g work for any charity?
R: i am interested in politics some, but i've kind of lost interest since i live in the united states and our politics are pure shit and piss nonsense. i do very much care about what goes on in society, because our society is in dire need of help. charity groups would be wonderful for me to get involved in, but i haven't done anything so far, though i plan on helping out in some way.
What are your favorite brands? And do you shop alot and what was the last clothing you bought?
R: i don't really know that i have any favorite brands, really. i mostly just shop at boutiques or specialty stores, but not often. i usually just get what i think looks nice, so who knows what brands i'm getting. the last article of fabric to wrap myself i bought with was a black betsy johnson dress.
Do you have any personal favorite models you are inspired of or look up to? (if yes) Why has this person so much meaning to you?
R: not really…or at least, i can't think of anyone.
Will we be expecting anything new from you in the future. (if yes go in to details)
R: yes. expect a few new things from me somewhere down the road. i won't say what just yet, but just expect a few things.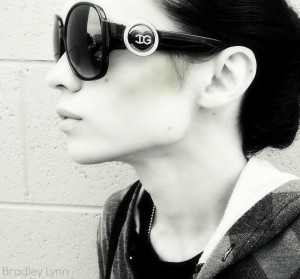 x
Cast your votes for your favorite to win a Prowler Porn Award
http://www.prowlerpornawards.com/vote/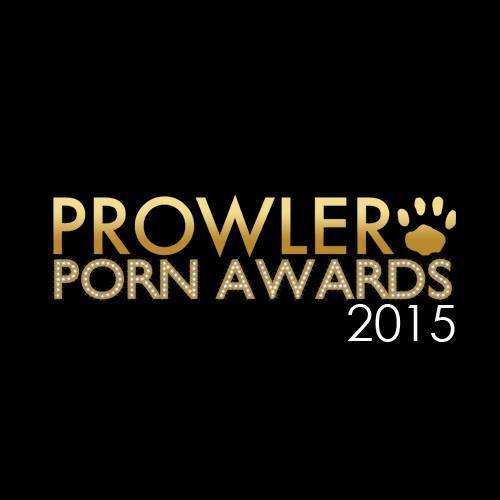 Follow us on: