We have had 3 gorgeous days here with clear blue sky and sunny weather outside. I'm tripping back and fort to look out the window and envy the people that are outside enjoying the weather. I'm a easy target for colds, infections and flu so the only thing I can do is stay inside and watch the beautiful sky from my couch..
I was lucky the other day when a rainbow was peeking out from where I was sitting outside.
Is this one of those things that happens only ones a life time?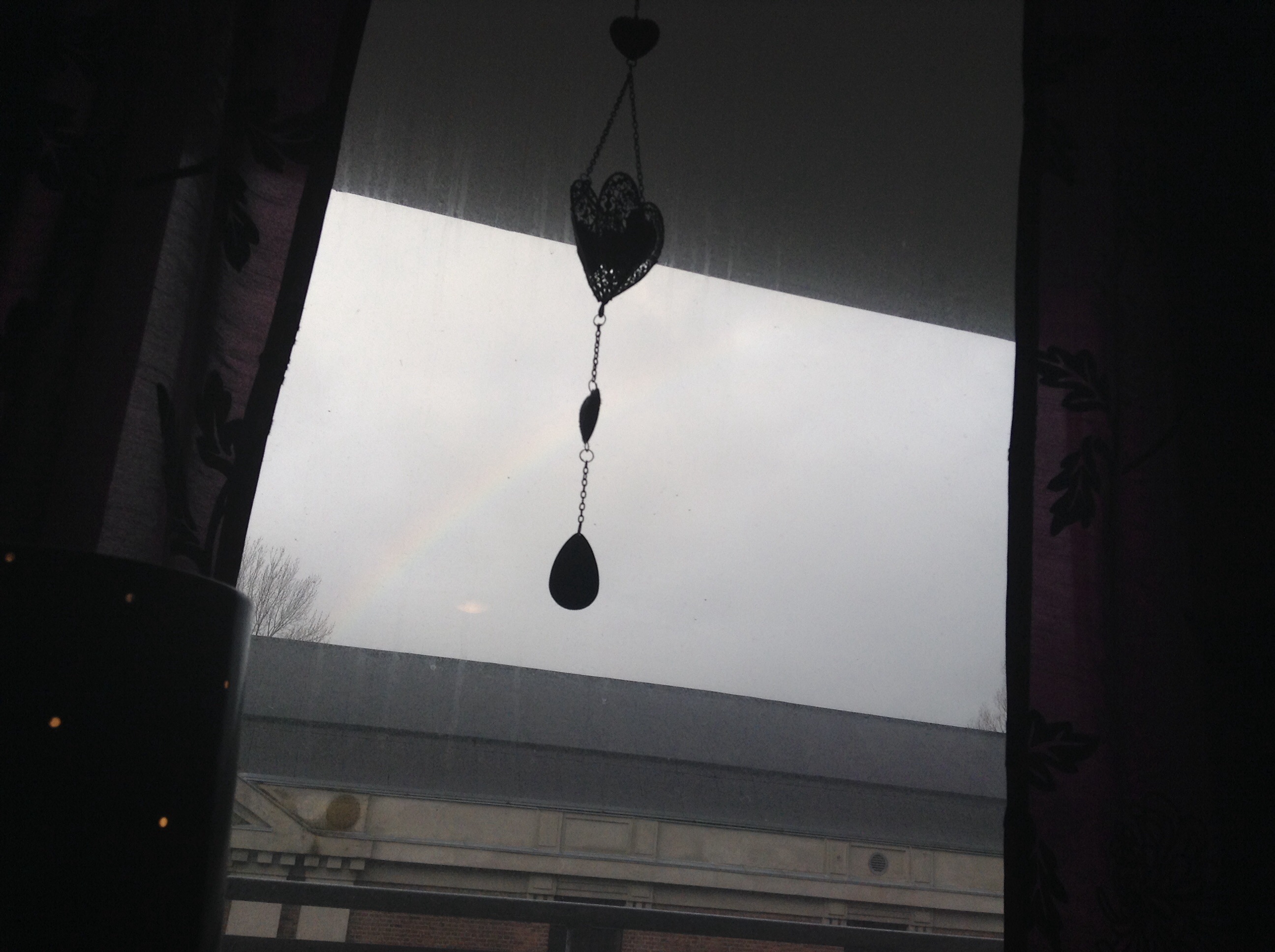 Follow us on: