The horror that met me late last night when I couldn`t sleep and found myself scrolling on my Facebook newsfeed was something so terrible that its going to leave a traumatic scar on my mind for the rest of my life. Someone had shared a video of disgusting and vile abuse on a cat where the video goes on for several minute grilling the cat alive with a flame blower to its face. There are at least 2 people involved in the abuse of this cat and making this video, but we never see their faces or anything that can help us identify them and hand this information over to the authorities to make them answer for the awful way this cat ended its life.
I knew by the content on that clip that it would be someone who would not like me to share that to my newsfeed for every one to see it. But inside me I was broken to pieces seeing how someone could do such a thing to these animals who I find the most beautiful and unique creatures among them all. My heart bleed for that animal thinking of what insane pain it went through in its last seconds of its life.
I will not share the video to this blog but I will link to it but I must insist and strongly advice that this is not recommended to watch for the weak of heart and for those who find no room for caring for the animal afterwards and wants to do something to prevent this form happening again. When you watch this video and when you see what that cat is going through and you wish to torture the man who is doing this to the cat. Please go find your local or world known animal rescue organisation where you live or online and donate to the amazing work they do rescuing thousands of animals from the abusing hands of humans every year by giving them medical treatment, food, shelter and the care they so deserve instead of ending their lives in this despicable gruesome way like this.
Again let me stress my WARNING before you enter this link.
Click to View: VIDEO
After watching this I was devastated and in shock. I love cats so much, they been a part of my life for so long and every time I met a random cat outside I stop and talk to it and give it a cuddle and tell it its a pretty cat no matter how much in a hurry I am. I can never let these beautiful animals who has so much personality just pass me by without stopping to pet it and give it some compliments on my way somewhere. I had a hard time wiping this clip out of my memory trying to sleep last night. There was one guy who meant that I was just as bad for sharing this video which was a comment I choose to not give any attention at all except for trying to educate this person in how we are going to make a difference and an end to things like this.
These are horrible things done to an animal. I have had cats all my life and have worked with professional champion race horses as a stable girl for over a decade from 10 years old. And these are horrible abuse done by human beings towards animals, and it needs to be shared somewhere where people spends most of their time to raise awareness about this. The fact that animals are being abused like this goes on minute by minute and it doesn't fix itself or go away by avoiding to see and share it on to a platform like Facebook.
That this one person left about me being nothing better since I shared it, that comment is immature and idiotic and I choose to pay no more attention to that sort of nonsense. I know Facebook auto plays videos but how people have their settings is none of my problems. It can be turned off!
Instead I choose to share this because I totally adore cats and find them the most beautiful creatures on earth. My heart torn apart watching this and something must be done to prevent it from happening again. To imagine the suffering and pain that cat went through is horrendous. I'm a blogger and being so I am also lucky to have thousands of visitors every day on my site, so I will share and help in the things like this without any question!
And I got a lot of support on it and so did the person who I first shared from too, he is the husband of a very important and inspiring man whom I got to the honor of interviewing for my blog once. And him and I shared some similar views that this cannot be ignored. I know the video is what it is and that it made people react. But that is good that you do because this doesn`t go away if we refuse to see it. It needs to be out there to let people wake up and see what cruelty are done in this world.
I have also understood that in many different countries other people eat animals and things that we for example here in Europe find disgusting. Such as dogs and cats as we have heard that they eat these in Asia. But when it comes to a few things that we eat here in Europe there are many things that people from other continents would find just barbaric and awful. Such as when we eat pig, whale, horse, deer and seals.  In ancient Egypt cats was considered a holy creature and it was worshiped. And in other countries the lamb and the cow are holy animals that are not meant to be human food. This is all due to costumes and what is normal in one country might be disgusting in another. What is a pet for us can be food for someone else. That is something I have a full understanding about and respect. But no matter what we get served on a plate to stuff our faces and fill our bellies with please at least:
Have the decency to put the animal down without the animal suffering.
Who would want to eat anything that went through this treatment before ending up on your plates? Ask yourselves whats more important by seeing what other people share on their newsfeed for you. Is it more important whats new and old, hot or not about celebrities, fashion, make up and so on instead of anything that might make you want to twitch, cry and feel something because a terrible wrong has been done towards something that didn`t deserve to get an destiny like that? I know some people doesn`t follow the news at all and many live in a bubble having no clue about what goes on in the world.
The part where some think that this shouldn`t be shared online because you are grossed out and don`t want to see this where you go online, I really can`t care less for how you feel for what that animal went through in its last minutes living is what matters. If the world doesn`t wake up and the authorities see this then we let this go on with our full permission.
What if this was someones dearly loved pet? We know that many pets disappear and we automatically think that it got lost of hit by a car. What do we know what actually happens to our pets when they just vanish? Have you ever given it a thought when cats specially are so tame, because they come from a loving family who showed them nothing but how to live a good life for a cat, that when they are outside many of them come up to you on the street, stroking your leg, meowing and wants attention and a cuddle from complete strangers. Because many cats are used to nothing but love and care from the family they have back at home they automatically assume all humans are like that, till the day they met someone who will change that view and put the animal through hell and torture just for pleasure or to end up on someone`s dinner table!
I always check the condition of cats that comes for attention at me when I am outside. It`s easy for an self declared Crazy Cat Lady as myself to see if it is a cat that has been feed and groomed well compared to a cat that has wandered the streets for a long time. In the last case I would check if its has a collar, or if it is chipped or ID tattooed and try look online to see if someone is missing it. It is too harsh for a cat to wander the streets of Norway without a home in the winter. But that`s the person I am towards animals and I would help them to get reunited with their owners or being taken care of by the animal rescue and animal police we got here. But thinking that many of these animals might get picked up by other humans because they are so tamed and seeking human contact by people who will do awful things to the animal and let it suffer beyond understanding.
So I really can`t give a darn about people who thinks this should not be on Facebook because it disgusted them, thats the purpose of it and we need to do something more to help these poor defenseless beautiful creatures that God created before he created the idiot humans.
If anyone have information about the cruelty done to this cat please inform the police and help get these cowardly sick things done to the cat punished and held responsible for the crimes against the animal. Anonymous or any hackers who can contribute to getting information about who is behind this video please step forward and help when authorities fail to take care of every creature who has just as much right to be on this planet as human beings, even a bigger right considering they where here before us!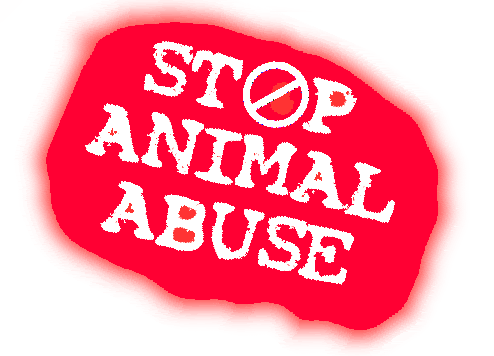 Follow us on: