Reece Bentley and I are good friends and last time I visited he wanted me to leave a little trace on his bedroom wall. I had forgotten about this so it is funny he sent me the picture to wake up to today.. So typical me. I leave hearts everywhere I write, even on all my Facebook statuses to both known and random people. I`m all for sharing the luv. Specially with my Reece. And its time the 26th hurries up because I miss him a lot.
Hurry up now awards. Cuz me, Reece Bentley, Connor Levi, Alex Silvers and Scott Williams are coming for Chelsea Bridge Apartments and London. I hope Scott at least knows his way around London. I certainly am not a local there. On my own it would be TAXIIII take me here and there!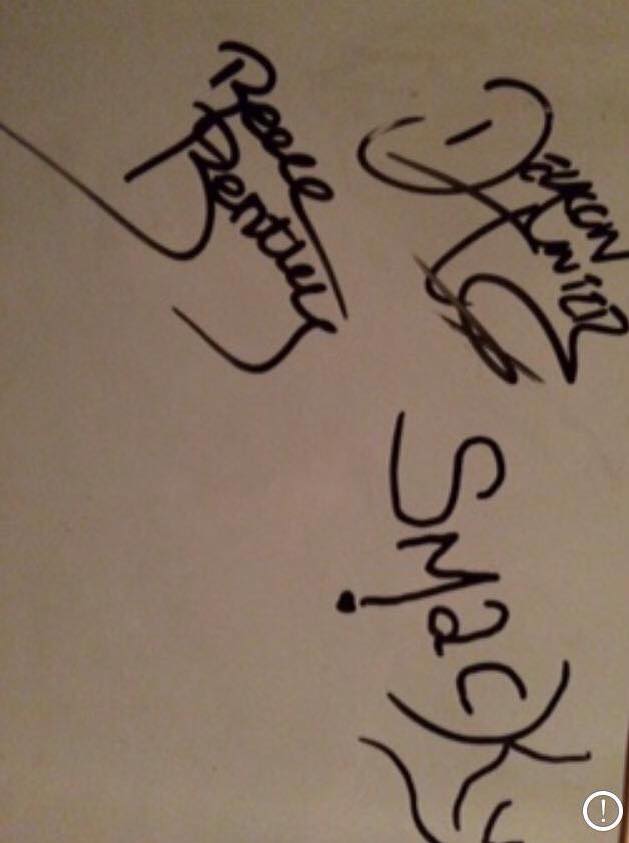 YAY and my dress by Joni is on its way with the mail from the UK to Norway. And I get my hair and make-up done by Alex Silvers. Imma look fabulous. Thank you so much Joni for hours and hours of hard work on my dress. I luv you so much <3 Wish I had time to stop by Manchester after the awards. But you know I will come pest you again during Manchester Pride soon, and bring some Smash chocolate with me..
Now lets hope the press pass comes in the mails soon.
Have you voted today? You can do that by clicking here:
Help me vote for Connor Levi, Reece Bentley, Deacon Hunter, Sebastian Kane, BoyNapped, Mickey Taylor, Alex Silvers and Ryan James
22 days guys!
#ProwlerPornAwards
Follow us on: