So I started out a couple of years ago reading the books when Dakota gave them to me when I was staying at his for the summer holiday. Today I watched part one of the trilogy to come of the movie based on the book called Fifty Shades of Grey. I wanted to see what the fuzz was about, Because I saw a lot of you around the industry complaining. I would just like to say that this is nothing new for us that the movie was going turn out this way for us who has actually bothered to open the books, and put our noses into them and read them. Instead of being lazy fucks and waiting for the movie to come, and then make up our opinion about if this was for amateurs or not. To that I have only one thing to say.
SHUSH YOU ADVANCED PERVERTS!
I am vanilla and I liked it. Please do see the joke in this guys. haha.
What defines dominating for me and what defines dominating for you, is two complete different set of opinions. You have yours, and I have my own. So has everyone else. Anastasia is a virgin, did you expect that she was going to throw herself at his feet right away, give him the classic "porn star actress look", and say:
"Punish me Master Grey!! I have been a very very very dirty girl"?
If you want it more kinky and naughty then this movie which is designed for us who isn`t a professional porn star or skilled in the bondage field, then please visit a porn site who can offer the real HARD CORE deal for you in the best quality. I have plenty of amazing sites to show you so just ask, and ill introduce you to a few creative and kinky friends of mine who can take you on the real ride in to the S&M world from the fantastic sites they have created to please exactly that type of leveled up fetish desires.
If anyone wanted the movie to be more detailed in the sex scenes then it is made, then they would of called some of my friends working in around in the porn industry, and asked them to make a porn shoot out of it which wouldn`t of made it to the "normal Joe`s cinema" where I like to go to, that`s for sure!
It is a great movie and I liked it.. And everyone is of course titled to have their own say. So this was mine. I would recommend girls and couples to watch this. Most of us are not really interested in seeing anything more dirty and hardcore then this. It is a movie aimed at females first of all. Men are a bit more raw then us, you can`t expect us to be the same. Many of us want to be dominated but to a certain limit for what sort of pain is acceptable that a man can preform on a female. But many wishes to spike up a boring sex life in a relationship or marriage.
Let me tell you one thing about this world we live in.. It is not as accepting as we would like it to be. To have a famous book and now also a movie that tells us that it is OK to do such things in the bed room. And that it is also OK to have fantasies to share with your loved ones to save a dying sex life in millions of couples relationships, is really great. Considering that some people on this planet still thinks the biggest fetish people turn on to be a sin and disgusting thought have, especially for females. Fifty Shades of Grey as a book and a movie murders many prejudices. And just like we are fighting for the LGTB community and every rase to be accepted in the world, many are still having a fucked up view on what is acceptable what goes on when human beings are making love.
Fifty Shades of Grey contributes to bring peoples thoughts and desires out in to the world showing that many millions of people out there in the world are having fantasies exactly like this type of sex. But are worried about talking about this with their partners and worrying that they maybe will look at them in a dirty bad way if they open up about their fantasies. Especially for women to think this way about sex and open up about it to anyone else, is still not accepted everywhere.
And that is shit. We live in 2015 people! We have vagina, accept it bitches. Some of us actually like to use it!
Hey guys you know I am a big Hugh Hefner fan. There is a reason for that and I have talked about that before. Check out his documentary and you will understand what this man has done to change the way men looked at woman and accepted that we also have thoughts and desires around sex. .
SmackyGirl applauds Fifty Shades of Grey and hope for more of these movies to come and educate the world in what is too obvious and average thinking in a normal human mind. And what thoughts and fantasies that are normal to have for happy couple or married Mister and Mrs around the world. And no one should be a shamed to share this with their loved ones without being dumped, called a slag or stamped and talked about as something worse.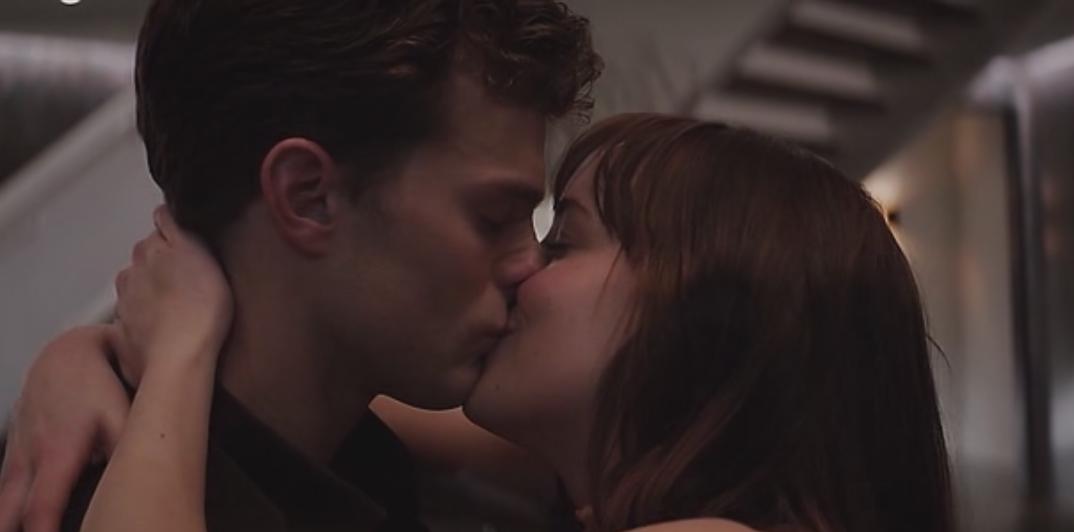 Follow us on: