A message ticked in on Smacky`s phone. Sweden calling Norway hey we wanna met you Smacky where are you?! I was already in the Village so finding Casper wasn`t difficult. Check out how Smacky met Casper and his best friend
So I`m going to start of my first post about Manchester Pride when I went to met my Swedish hot man Casper Ellis who was visiting Manchester for work and to check out Pride. He had his very cute best friend with him as well. And together they met up with their Norwegian neighbor and blogger Smacky who was surprised to find the two hot Swedish boys wearing nothing but a jockstrap outside KIKI. So we decided to hang for a few drinks and a stroll around the Village. I have never in my life used so long to just get from across the street or from one pub to another before haha. I guess you can guess already that my two Swedish friends got some attention going up the Canal Street and around the Village wearing just that. So many stopped us for a picture and chat with the two hot boys. And some wanted a grabb and hug as well. The boys took everything sweet. And I saw my chance to give out a few SmackyGirl stickers to those fancying Casper as we do have his interview on here and it directs people to how you can follow him personally online. I also took on the job as a photographer for my own blog and for some of the people wanting to be photographed with them.. So here are my personal photographs from that. Hope you enjoy my first post about my time at Manchester Pride.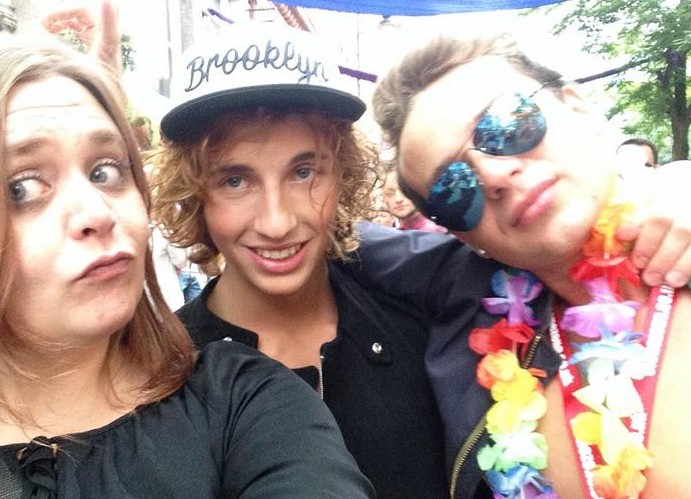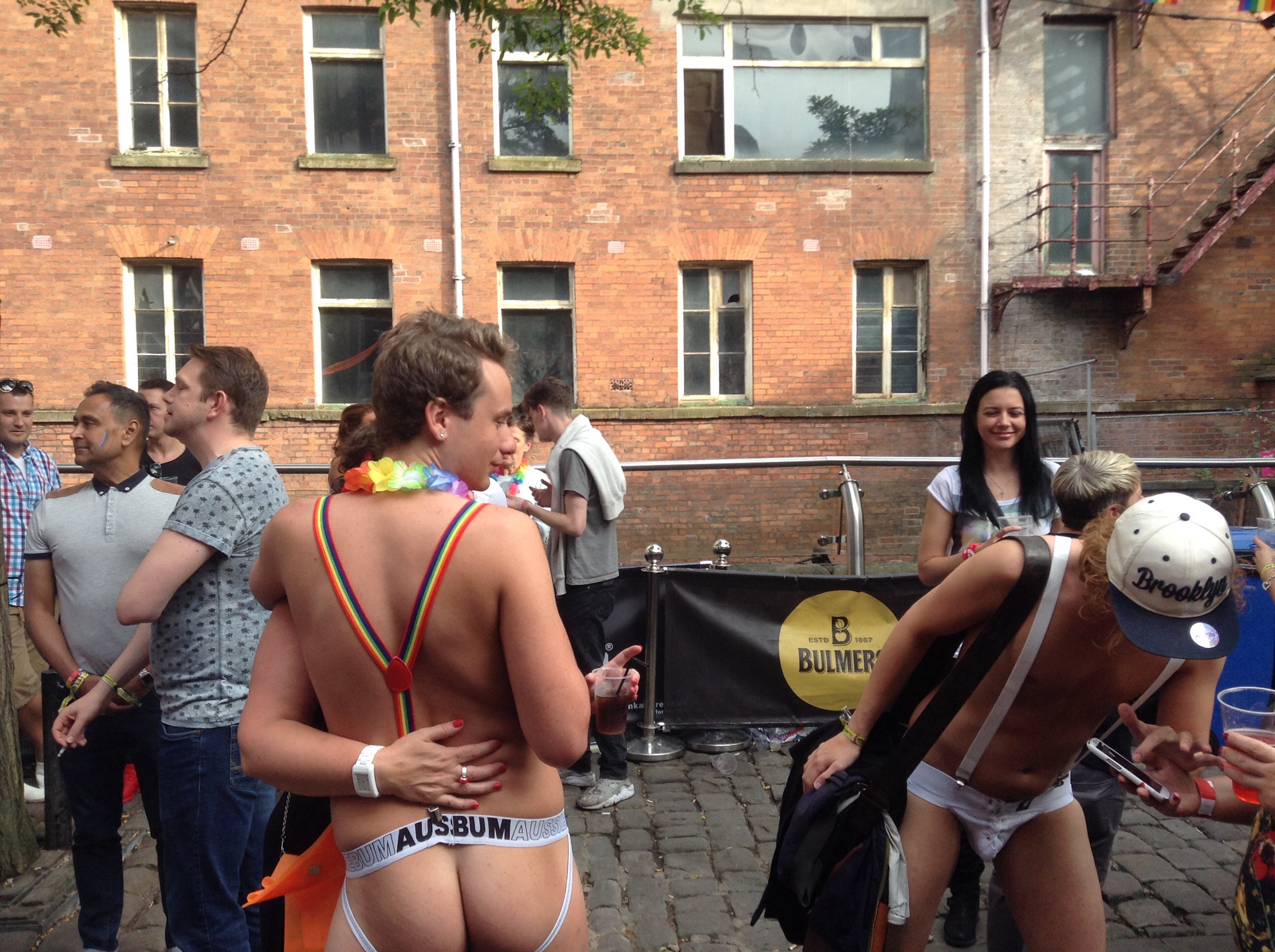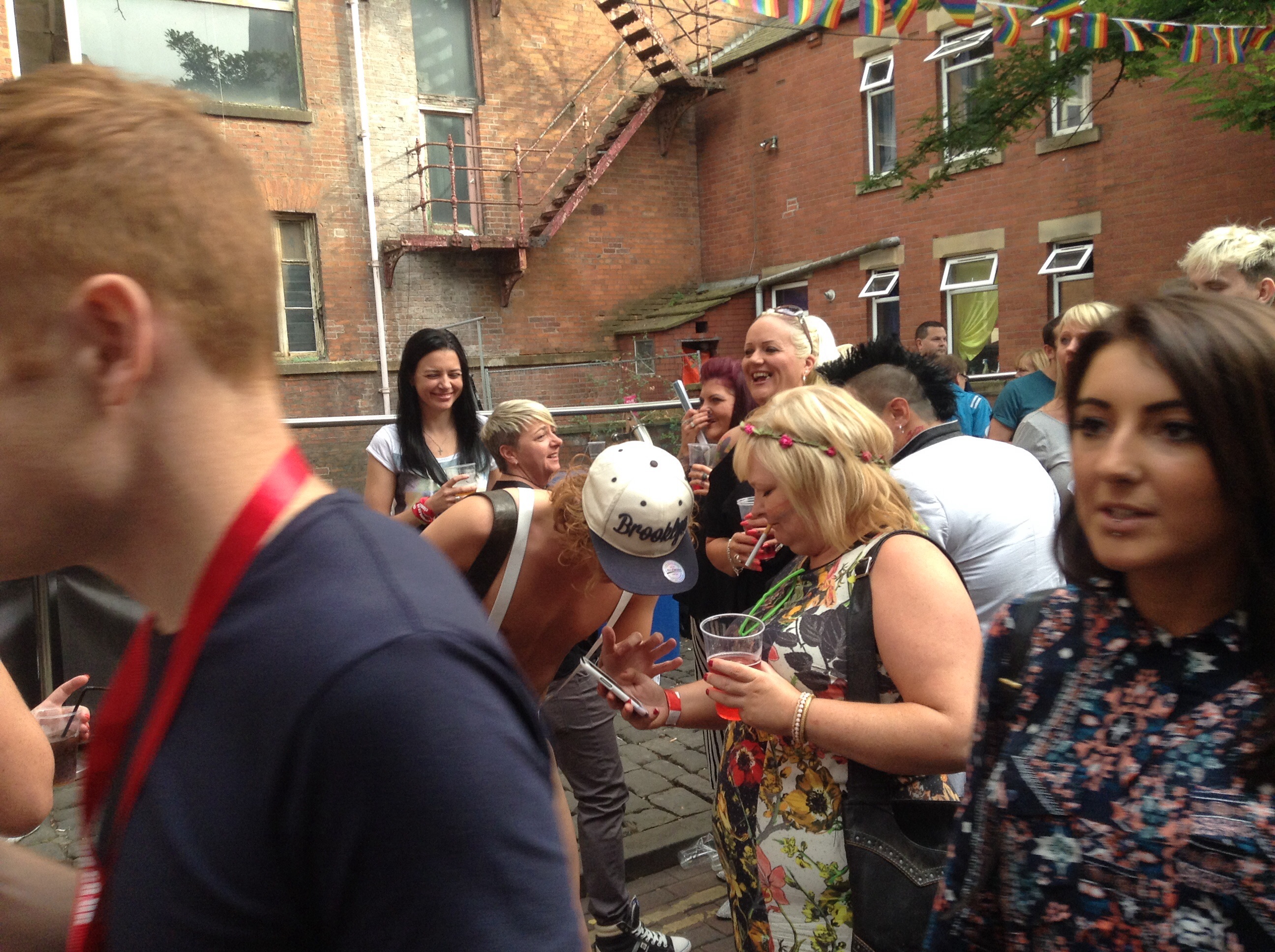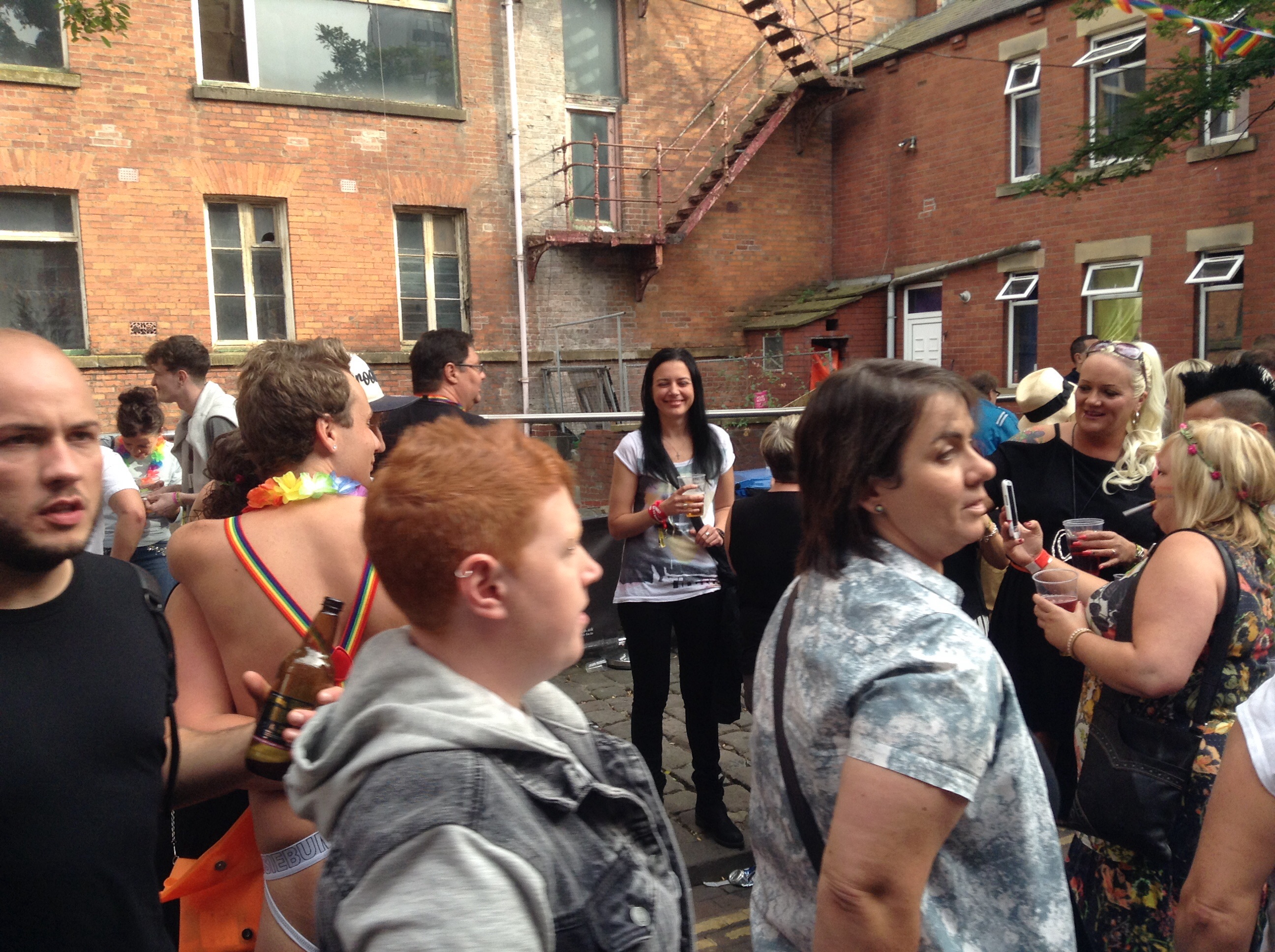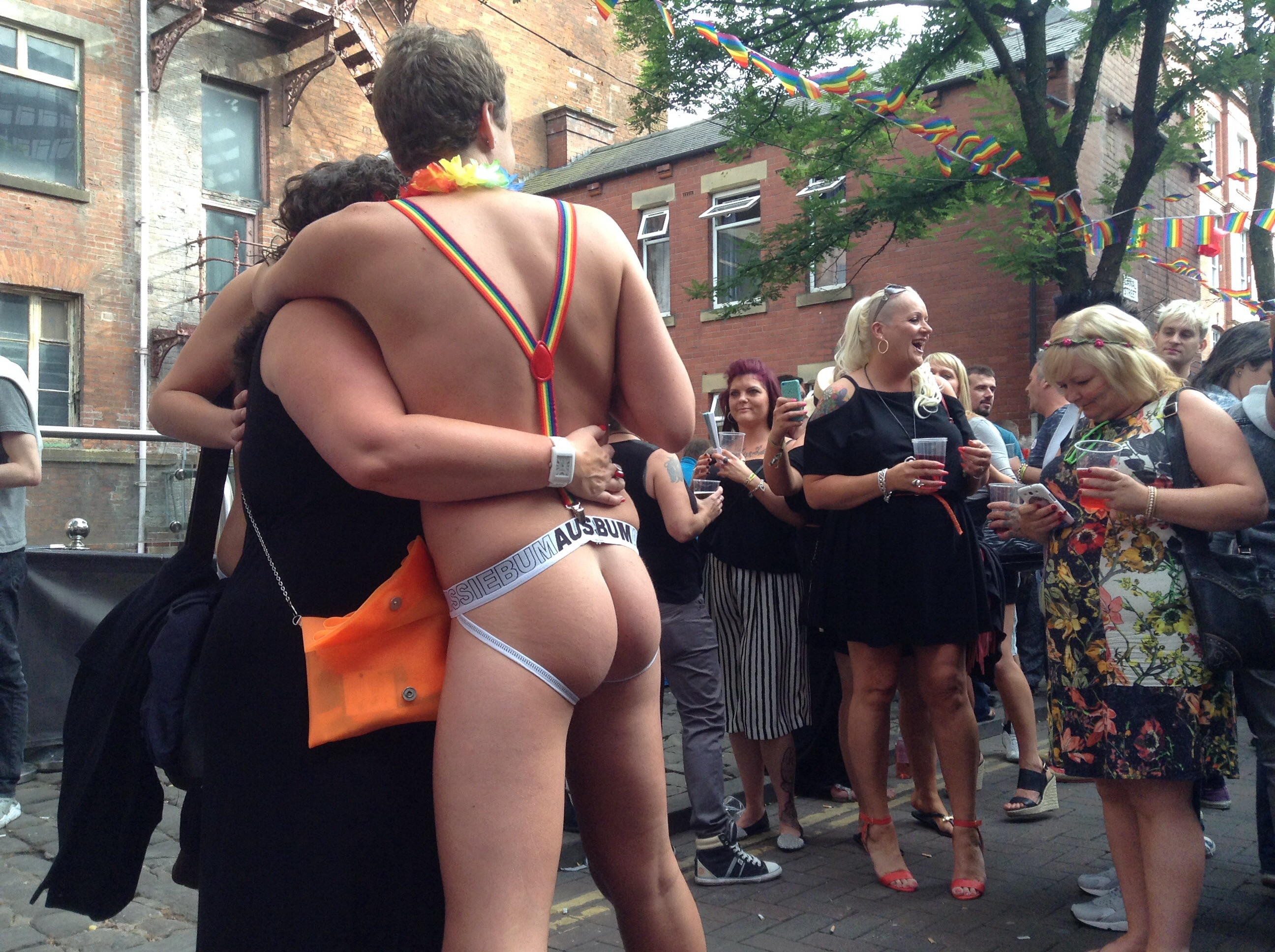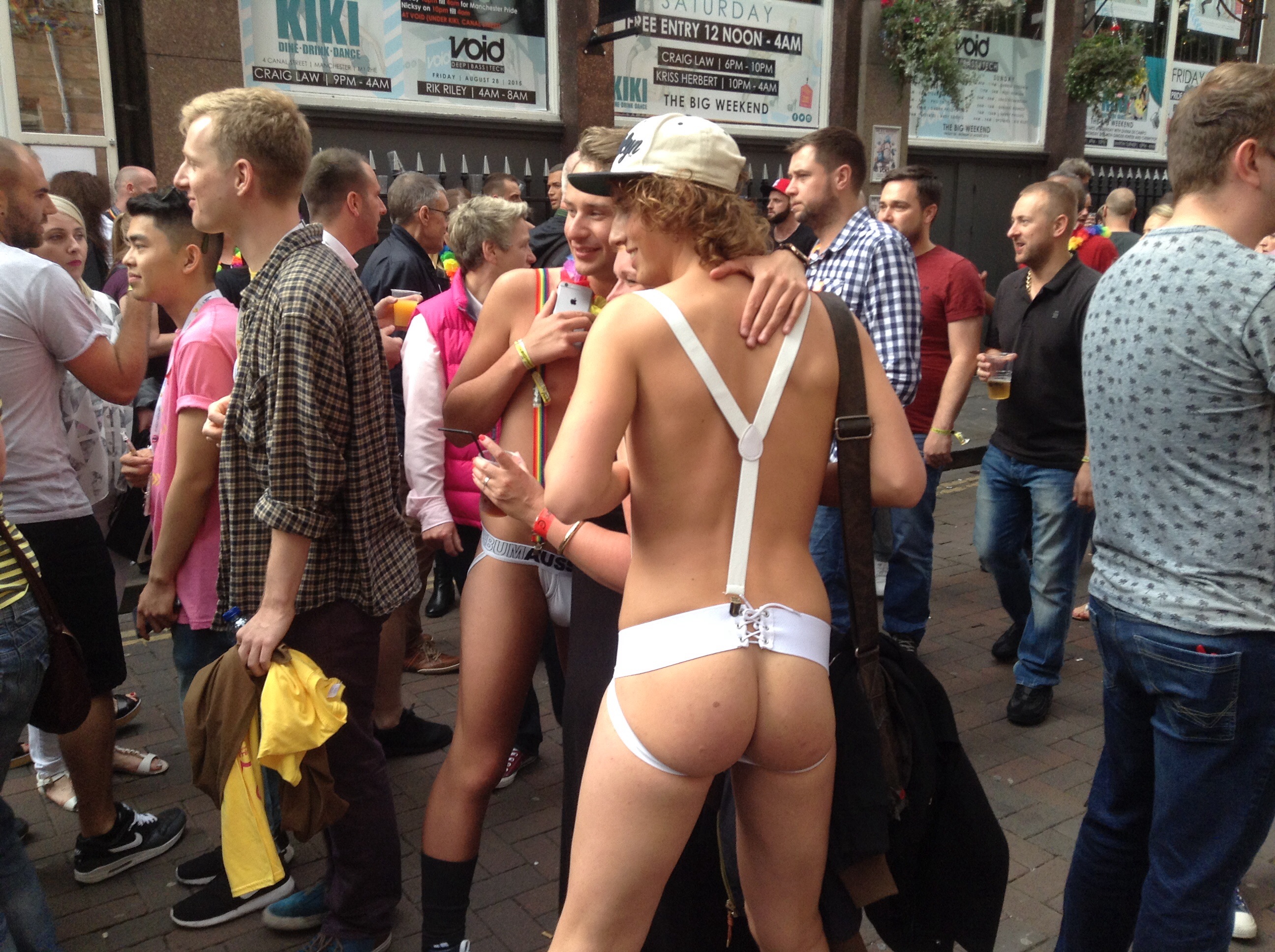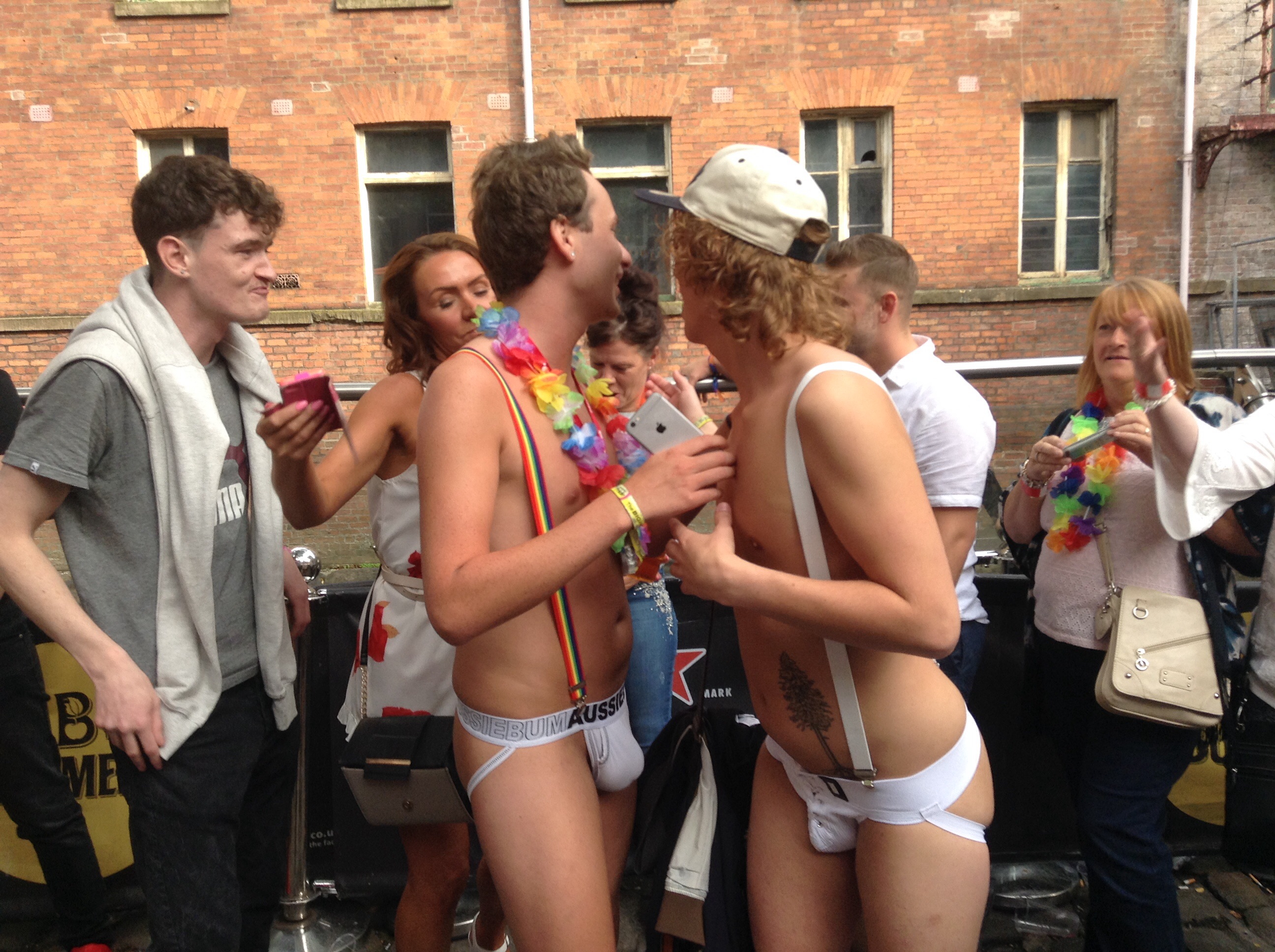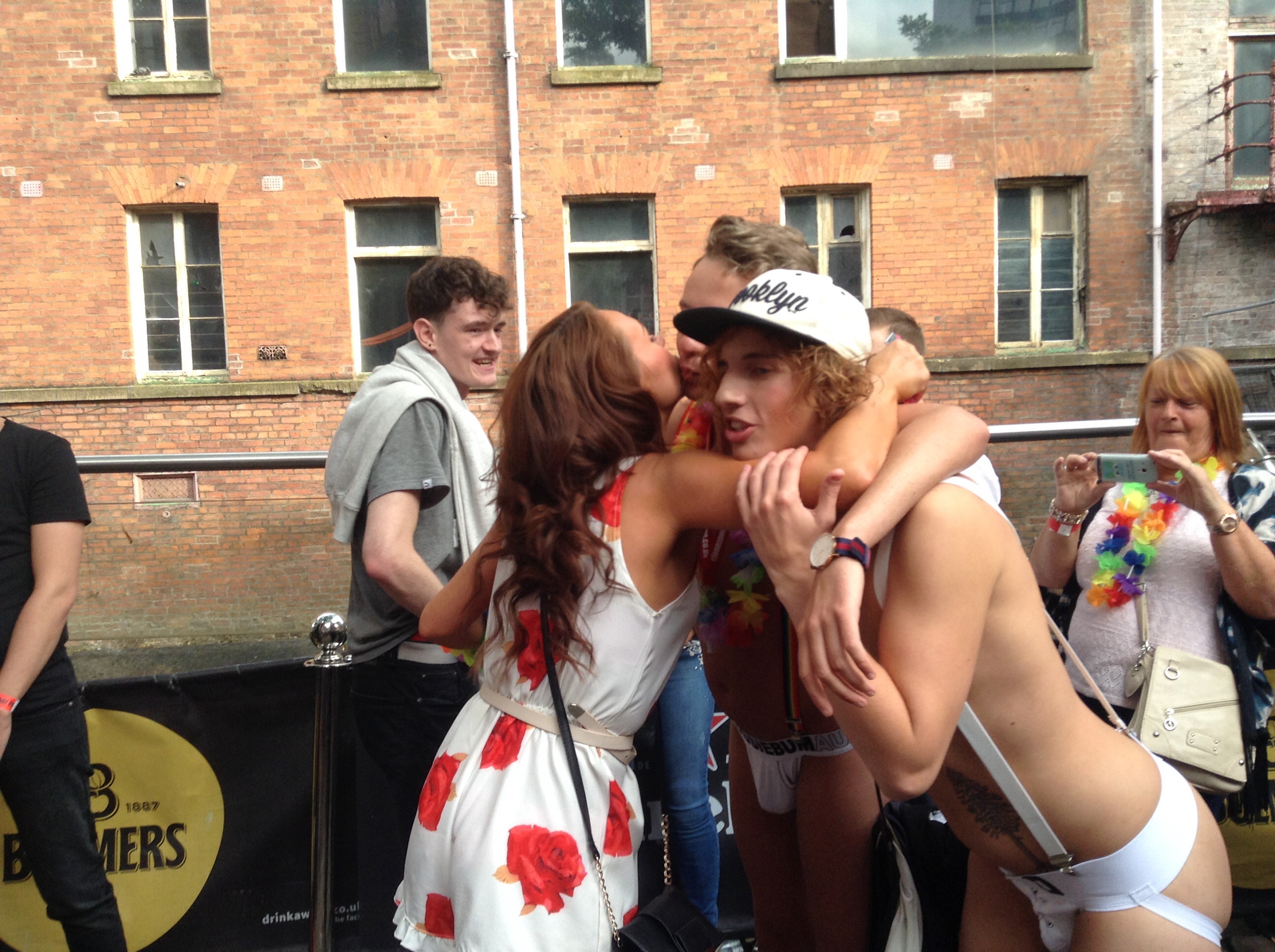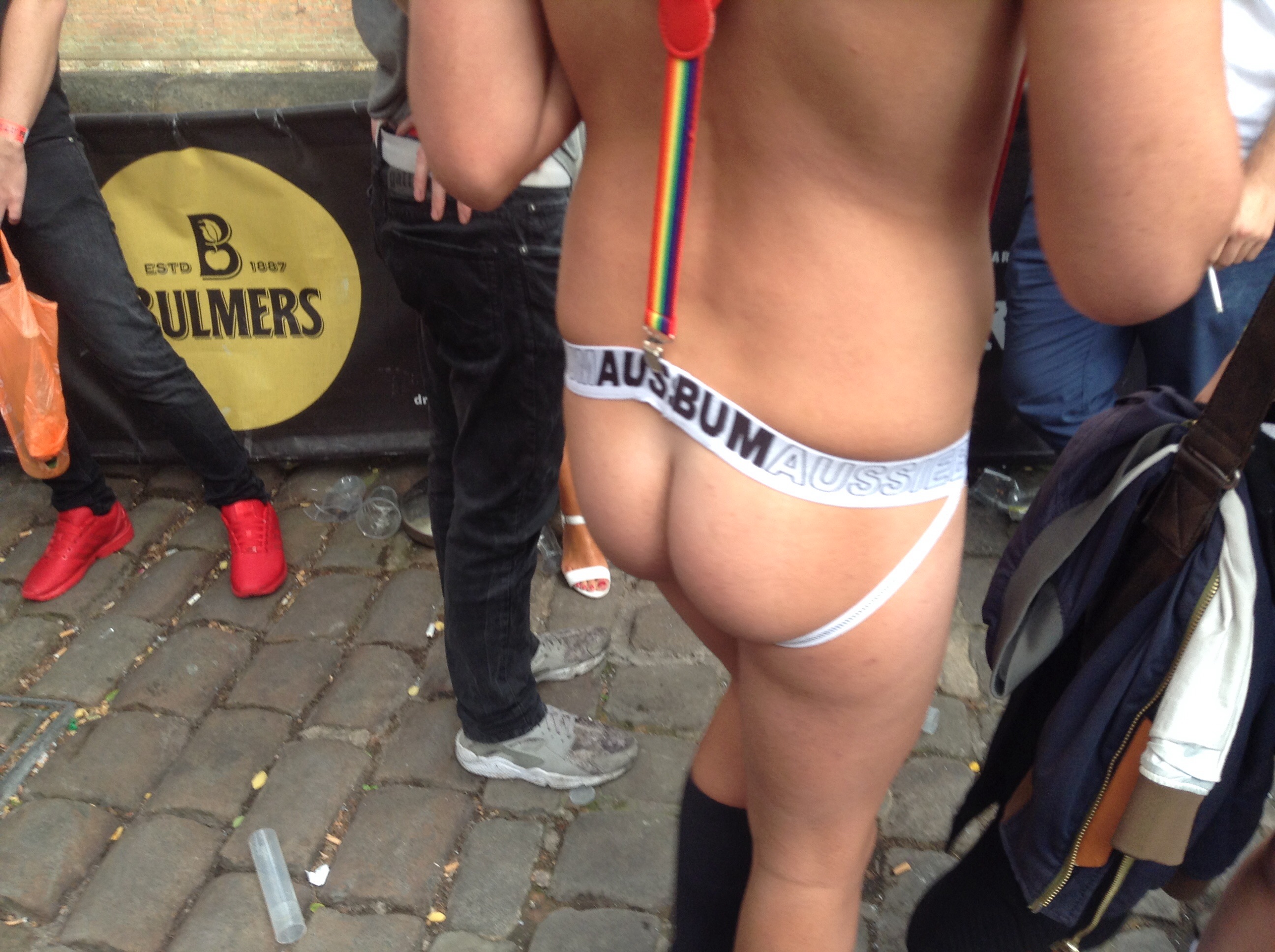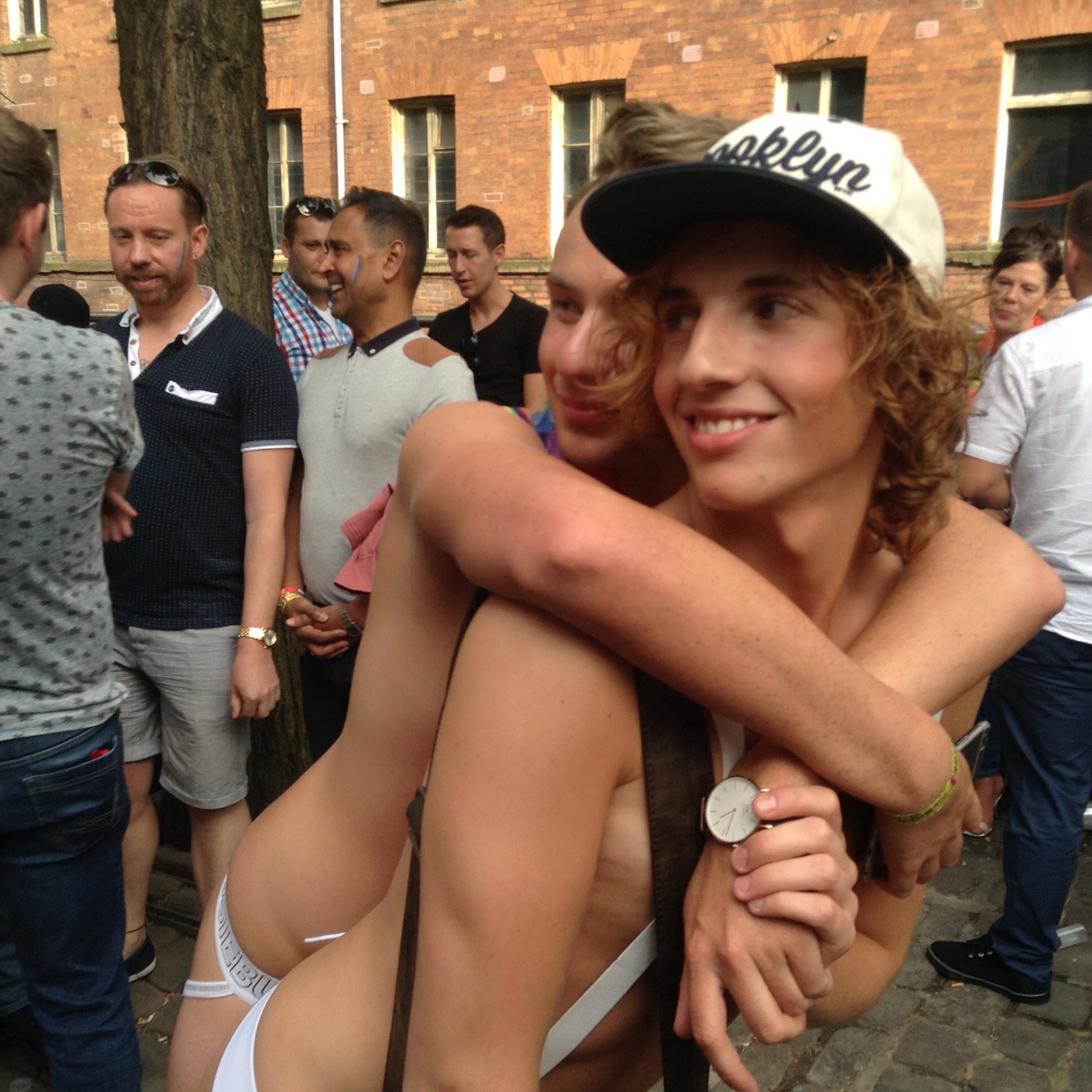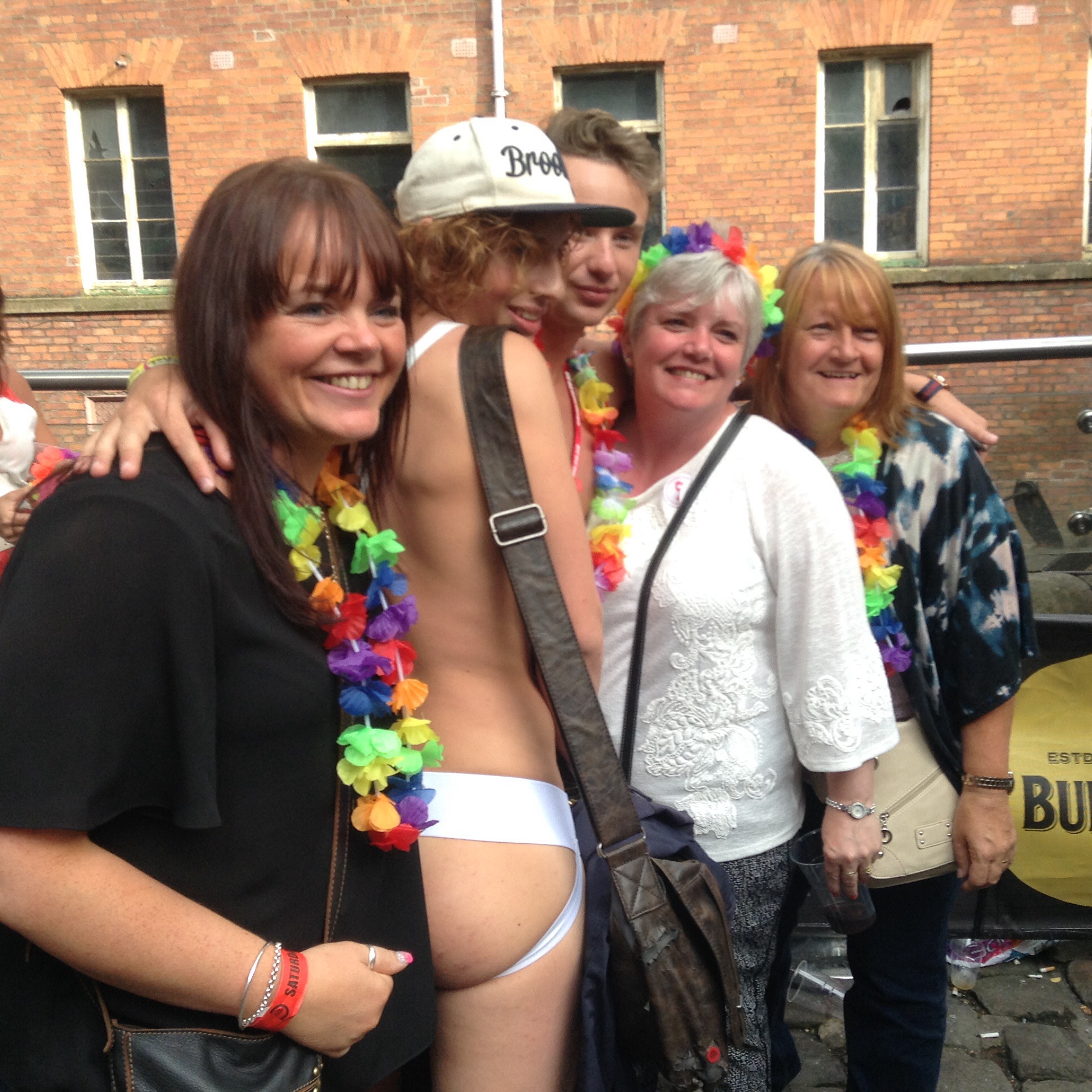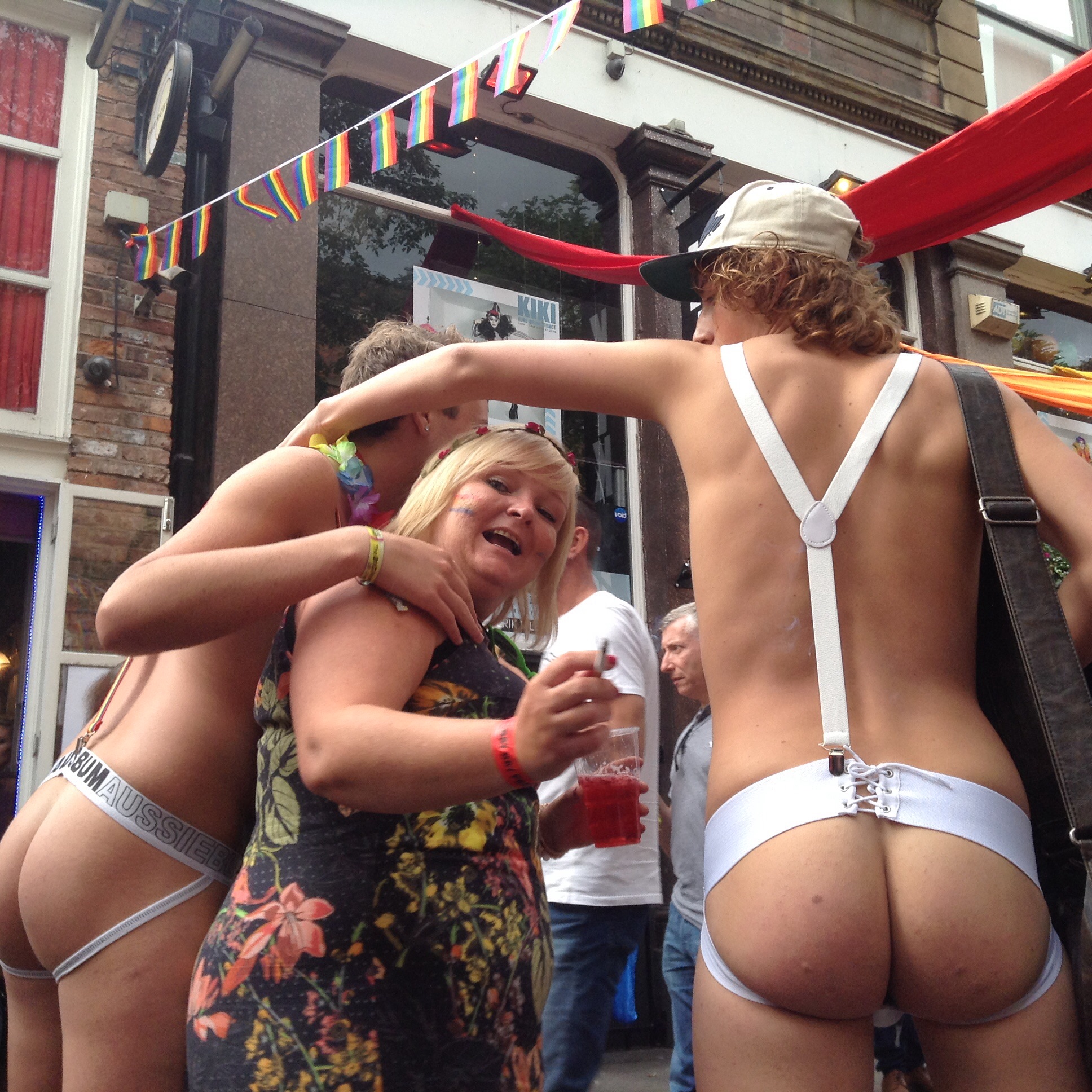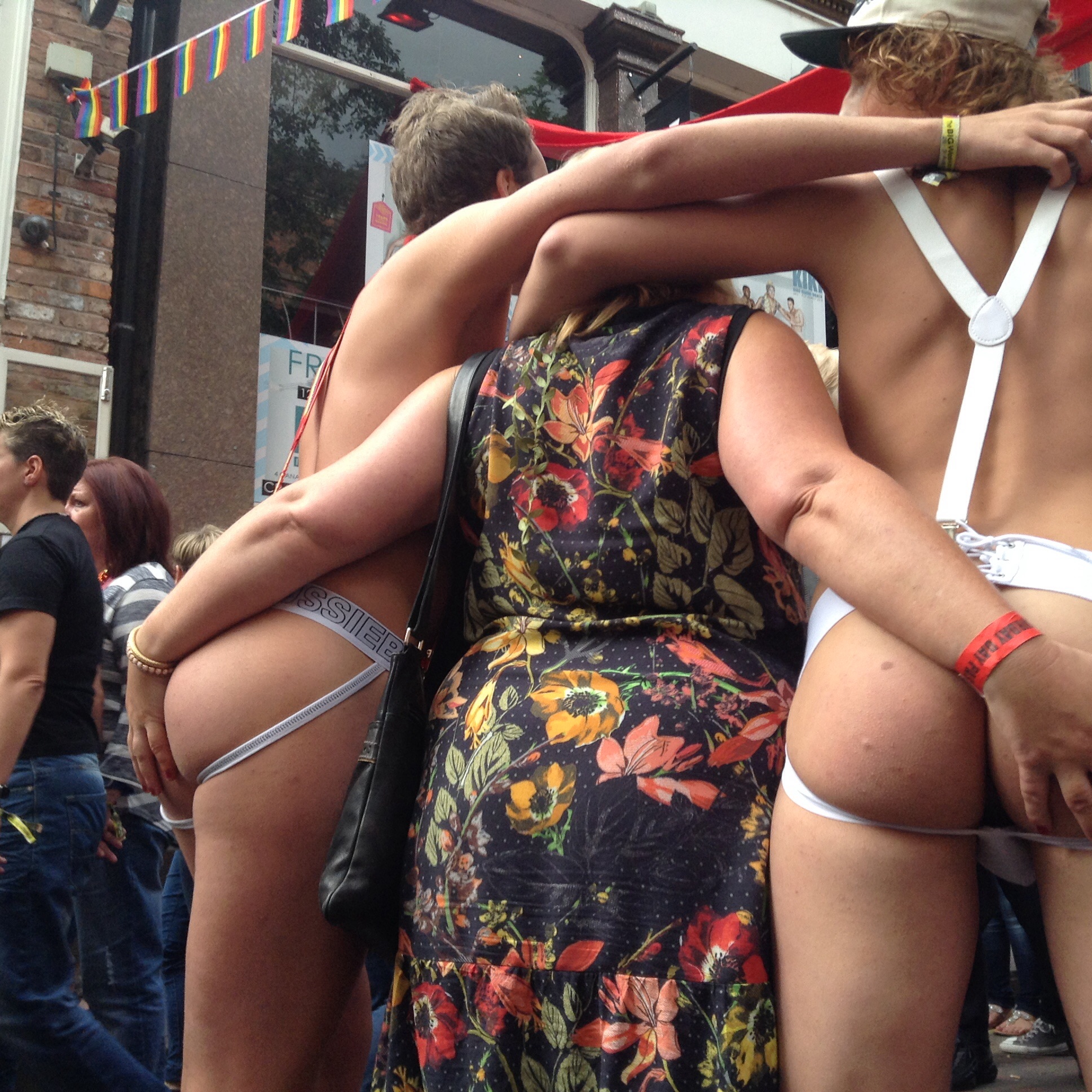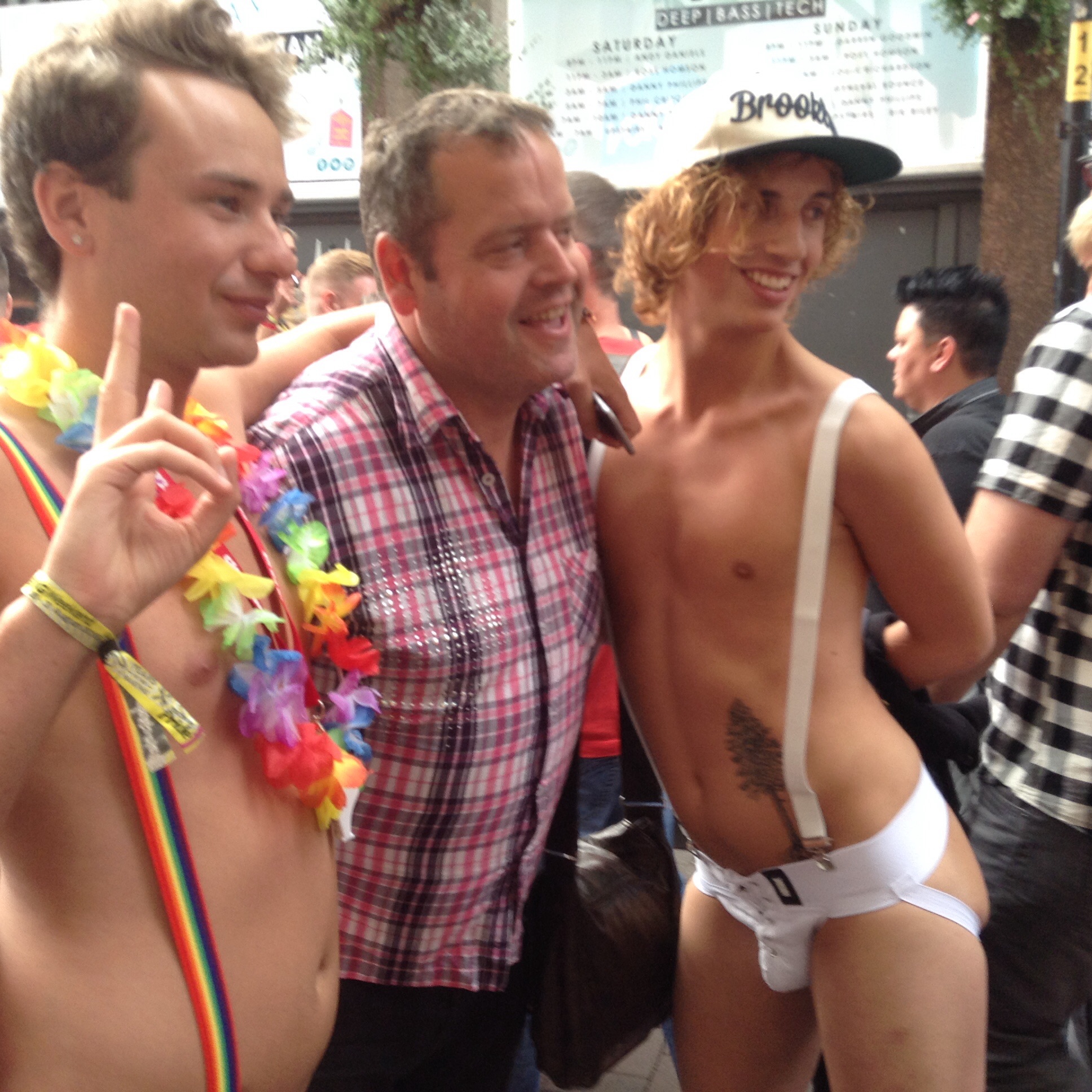 If you want to read Casper`s interview with SmackyGirl you can find that in the interview category above.
If you want to follow Casper online you can do that by:
—> CLICKING HERE <—
Stay tuned for pride post from for example when I met Queen Elizabeth and Sir Ian McKellen 😀 Ah! Biggest day of my life.
Be back soon with more!
Follow us on: