Think I did pretty good with my home daddies, when they checked up on how their Smacky is doing on her Birthday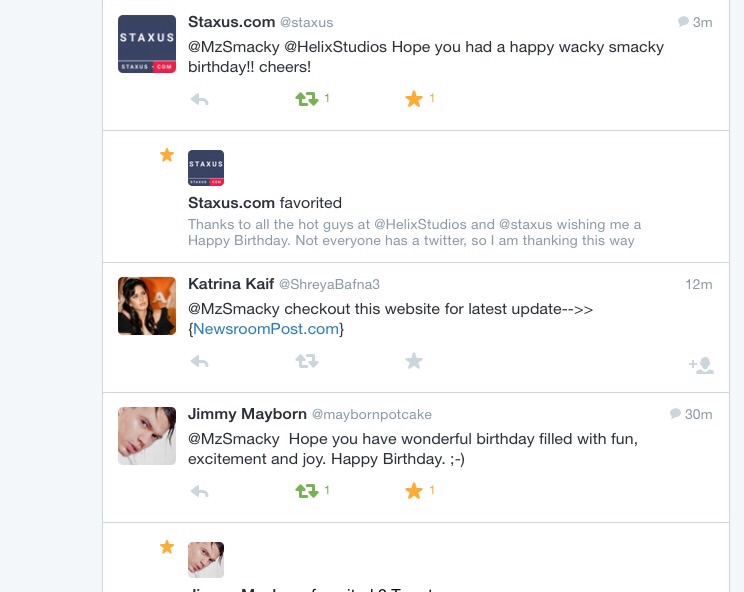 Haha! It is about to become a very Wacky Smacky party indeed.
I do love you guys thanks..
BUT Please no interview request in the morning.. Ill be be busy dying. Lol
And thanks to the super duper fan of Yuri Amadov, Mister Jimmy Mayborn for your birthday wishes..
Visit:
www.Staxus.com
Follow us on: