I follow a page on Facebook called Older and Out. They have a lot of informative things to share from different magazines and websites about what goes on in the society on good and bad. I found this page when I interviewed George Montage and I wanted to join it. Having a different orientation is not just reserved to the young generation. Million of adults and elders around the world are struggling with coming out because they are afraid of the after effects. It is a much harder generation to come out in for many elders.
But another place where it is very difficult to be gay is in Romania, who has a reputation for being a very homophobic country. So when I found this story where a King in Romania had stripped his grandson of his tittle because he was believed to be gay I wanted to share the story and a piece of my mind.
It can be said really simple, that being gay is not a choice but being homophobic is. And I find it really strange that I can be so open minded and accepting but others can`t. Are we not in the same century?
I love my free and peaceful little Norway so much.. We are really open and accepting. We have gay and lesbian priests and one of our main bishops is a lesbian woman. In ruling ministers posts, politics, sports and celebrity elites there are many who are homosexual. And they contribute massively by being out in the public making a positive effect and a better way for the people to understand that this is ok, that they are people just like you and I, and that we need to be accepting to everyone. I have hopes that the world will come after soon. But if it will be in my days on this planet I don`t think so. We have a long way to go, but we can lay the road for those who come after us so they don`t have to grow up with hate and phobia.
To me, the only phobia today is ok to have is fear of spiders!
However it is of course sad what homophobia can do for this Prince, but also for everyone else as well. But with the looks like that I`m sure he will find a real prince charming that will love him.
#NOH8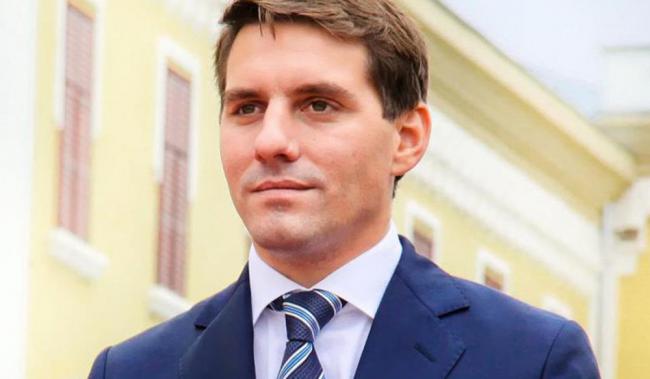 It is incredible that his own family at the end of the day has stripped him of his tittles. No matter what you`re suppose to love your own blood and support them in life. When it comes back down to the core. King or not is just an unimportant fancy tittle. How a grandfather can do this however I can`t understand.
Read the full article
Follow us on: