Me and Ann have been on sneaky businesses, and a big surprise is coming for the guys and ourselves for the Prowler Porn Awards in Mars 2015. What it is remains to see when the day is here. But I am 110% sure that the guys are going to be very pleased with this surprise.. I bet the guys are nosey about what us girls, me and Ann are cooking together. Our stay at Chelsea Bridge Apartments are being booked next Monday and so are my flight tickets. And our blogger Wade has control on the cake. When we get there I hope some of them will help me get the last shopping ready.
I had a quick peek at Jonathan Blaber`s facebook today whom were looking for something to knitt and he is so brilliant at it, if you look at the pictures I have on the right side here you will see a red round teddy bear which I have named Joni because Jonathan knitted Joni for me. He sits on the top of my jewellery box who Dakota Shine got me every day guarding my blingalings. So about his knitting suggestions I said to him you can knit me a dress for the awards. And I`m not sure if he joked or not, but said he would love that and could pull it of. Good thing for me if he did mean it! Because I am hopeless shopping for dresses. I`m a pants and top girl..
Its been a hopeless day today, everything I touch has led to static shots in my fingers.. I`v been jumping and howling all day as it seems I am very electric today.. I wonder if the chemotherapy has something to do with it. Anyone got experience on that field? Even when I`v been typing here some of the keys give me a electric sting.. I sound like soda pop powder today.
DJ Dark Intensity`s interview has gone beyond well and the traffic to SmackyGirl has been heavy after he shared this to his online accounts. He also left a very nice compliment which gives a huge confidence boost every time I hear you guys credit my interview methods. This is what keeps me going every time I hear it.
And I am beyond honoured to see his fans repost the interview I did with him as well. Thank you for that Intensity fans. I am not a professional at this.  But I love doing it and I try to make a good quality interview for fans to read here at SmackyGirl. It gives me a great self esteem being acknowledge for my interviews here wherever it is DJ Dark Intensity, Fans, Smacksters, friends or Twisted XXX Media, Helix and other people working in the industry complimenting me for my work here. Many show your love in many different ways and it is fuel to me and what keeps me going knowing that you all like it and want more.
Thank you for all the wonderful compliments <3
I also think that Ann and Toz have found the love for doing interview and I know they have some projects coming soon. So can`t wait to see what she makes of this as I think she is more or less ready to build her own style now, she do it so well and that`s what makes a true SmackyBlogger.
Be original, create you own style and own it!
Which she does to the maximum. We`re getting along fine and I think we have a nice girly friendship for the future. Can`t wait to spend the weekend with her and the guys Darko, Scotty, Wade and Alex during the awards. So many nice things to look forward to.
And specially seeing Mister Willis again. I call him secretly sometimes my suggah daddy, he must not know that. But since he is one of those who follows my blog heavily I think I`m busted there :p But the reason is because he does let me interview whom ever I want and he doesn`t question anything or have demands for it. He just lets Smacky on the loose with his most famous and exclusive models without hesitation. I think we understand each other perfectly with out speaking any words how we want things to be. And he has my loyalty to the full. That is why I like sticking around TXXXM, mainly because they are so professional and by now it feels like my home base. And it is extra nice that they have no problem with me stretching my wings and head of to a competitor to do interviews. So I am at the best that I can find to help out using my famous blog. And I plan on staying there for as long as they need me. They would anyway have to call security and drag me out of there. And thats how much I like helping out with the advertisement there.
This used to be a blog where fans came to read interviews about the names they Googled. But it is a long time since it was only that. The readers knows their way back here and new readers still keeps coming and many returns and stay with me for years. Some IP addresses on here are more on it then I am twice as much. And I take that as a big compliment. It also seems as the whole industry comes here to read what is new and hot, what the competitive or colleges are up to, and many have also approached the newest and already established models I have interviewed to ask them if they want to model for them. And many say they follow because they simply love reading my blog. Which is good and well but sometimes it makes me panic over how much more I need to put down in the work and make it look as good as it can get, since many message me asking if I want to help their models or studio`s out I guess that I must be doing something right. And a lot of my inspiration lays at Txxxm and there works many of my mentors as well. I have developed more and more and I am happy that I have found where I want to be. So I wouldn`t mind hearing from different companies out there at all, I feel like I am ready for anything now even my big dream to interview Hugh Hefner, which I don`t think will ever happen he doesn`t even see my tweets 🙁 yet.. My stalking is failing on that one.
If you have any ideas or want me to advertise your models and studios my email is as always
SmackyGirl@live.no or you can msg me on my facebook or twitter account linked on the bottom of all our posts.
See you for a chat 🙂
---
If you enjoy what we do and what you read in here nominate us as:
"Best Media Supporting British Porn 2014″
http://www.prowlerpornawards.com/nominations/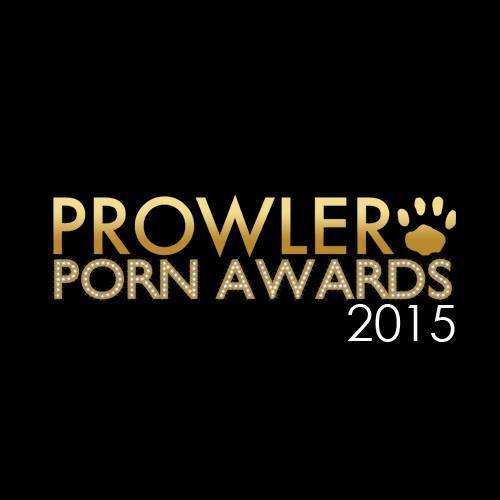 i
Follow us on: