OMG I can`t wait!! Danny Burch your favorite Norwegian is coming to rave.. See ya hunneh…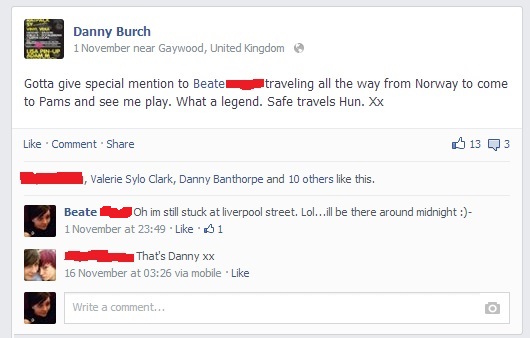 We are preparing our 18th Birthday celebrations – and are very excited to announce not one but TWO parties in Norwich before our huge original Pam's House return to Hollywoods in March !!!
Our NORWICH parties >>
Part One: Friday 31st January @the UEA (event link to follow TONITE)
Part Two: Saturday 8th March @Wonderland
——–
Part Three: Saturday 29th March @Matlhouse, Ipswich aka Hollywoods
Tickets are on sale for the UEA this weekend – just in time to fill Pams family stockings!
Please like & share
PHUK x
*
NORWICH UEA 2014
On my damn birthday and everything…
Dakota Shine and SmackyGirl and the gang goes raving!!!
 Check out this video of Danny Burch guys see how awsome DJ he is.. 


Here are the pictures from the last Pam`s house in October
Smacky and Danny Burch and Danny Burch and Dakota Shines mom at Pam`s house UEA
Should find a Dakota Shine raving in that vid if you can spot him 🙂
Follow us on:
FACEBOOK
TWITTER
Follow us on: