I know I am not blogging a lot. I have so much other things to worry about. But I am trying now to update to you who are following me via this way. These last 2 weeks I have been sent around at different departments at the hospital to do different tests. And today was one of these days as well. Yet it didn`t turn out the way it was suppose to go but that was the hospital messing it up.
I went to a Pet-Test last week. I don`t know if it is called the same in English. It is a pretty new test they do so I didn`t find much about it when I googled. It is almost like a MRI except you go all the way through the tunnel on a Pet-test. And it is not noisy like the MRI machine is. The doctor was really hot. I was tempted to tell my mum to come back with some mascara. As if that would help in those horrible pajamas they hand out at the hospital.
They gave me some radio active thing through a ven flod in the arm. Which will make you suddenly VERY varm from the inside. Specially in the throat, crotch and nose. Some get very scared when this happens but I just found it very interesting. I was more worried I was going to start glowing after they put in the radio active fluid in my arm haha. Coming out alien neon green would be fun.
Having humor and being able to still smile is important to me. I don`t want to let the disease kill the way I usually am.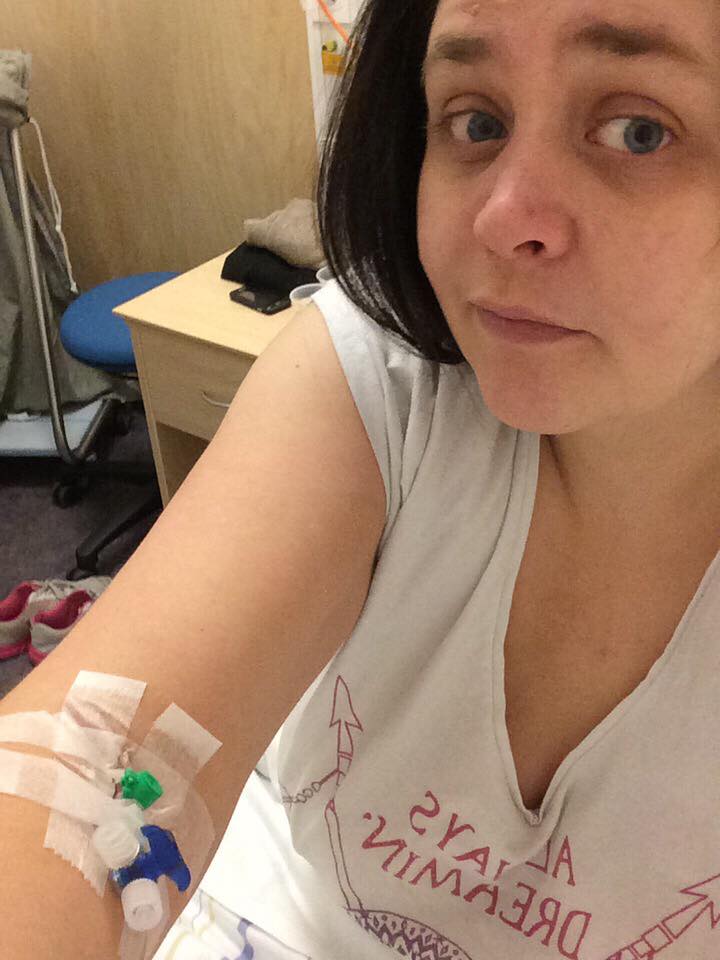 Now I am home again after the hospital managed to double book me today. They said I wouldn`t make the MRI which I really needed to do today. But I was sent straight to gynecologist senter where I sat for over 3 hours only to be called in to a information meting about tomorrows operation. I have got a new appointment for MRI on December the 2nd. I am a little frustrated because I have prepared for this and was happy that today was going to be the last tests. But now I have to wait even longer.
But I have some good news I can share with you. The other tests that I have already taken, have shown that my lungs and other organs such as the liver are fine and untouched by the Cervical Cancer. But there is something on the lymphatics though. My MRI test will give me more answers to that. I would have to have radiotherapy for that. Don`t know what to think about that. Because radiotherapy can give you cancer too. If I lose my hair I`m not too upset about that. It is only hair, it will of course be missed if it doesn`t come back. But if it means that I will be cured then losing my hair isn`t really a big issue. I love hats anyway.
I`m tired and needed some rest when I got back. I have to stop eating, smoking and drinking tonight again and go back to the hospital tomorrow.. I have mostly slept all day. It is very exhausting to the mind and body going through all this..
Thanks to my beautiful mum for being there with me.
Would also like to thank everyone who has sent me so much love and good luck wishes from near and far. Specially you all at French-Twinks and Staxus for all the love and understanding you show me.
If you are wondering what else I have been up to the last week its not much really. I have started seeing someone though.
I don`t know, I haven`t dated in years. And getting in a relationship now would probably not be the right thing to do. But then again it is nice to be close to someone who likes you and wants to be good to you. I`m feeling a bit clingy then what I usually would be. Who he is and what he looks like will have to wait. Not even my mum knows. She will now though since she is so nosey and reads my blog all the time, even if I have told her not too. Lol but she has always been okey with it all and supported me and Jay in it. She always just say that she hopes you guys are careful.. Whatever she means with that.. haha.
I have also spent a whole lot of time with my family and friends. I spent a day shopping with my mum, sister and her husband in Sweden. My alarm didn`t go off in the morning.
So the night before I had been out with my friend Alexis where I made us taco`s, and later we went to see the guys at the neighborhood pub Kudos and play some yatzi. And after a bit too much red wine and a couple of shots called Fernet (Which was horrible please never drink it!) I woke up to my sister calling at 10 am sharp saying they were waiting outside.
Ouch, if you have ever had red wine you know they can give you a bad head ache. Anyway, I thank Dior for providing me with dark and fancy sunglasses to have on the whole way from Norway to Sweden and in the shops and home again.. I don`t think I fooled my mum as they had fun bullying me the whole way there and back again haha. Wouldn`t be the first time.
Do I look awake?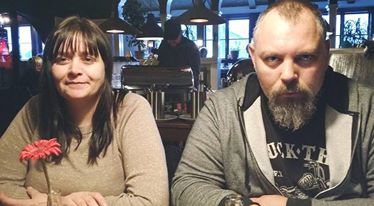 I also took my nephew to the cinema to watch Doctor Strange. And visiting some friends so I don`t sitt too much on my own thinking horrible things. It has really helped. Only thing that has been going from bad to worse is my sleep issues. I have always had a hard time sleeping. But after I knew about my cancer it has gone worse. So many things to worry and be scared about. And I don`t want to miss anything. In case the worst happens
I also got a hair cut. Some think I look strange with a fringe and some think its cool.
What do you think?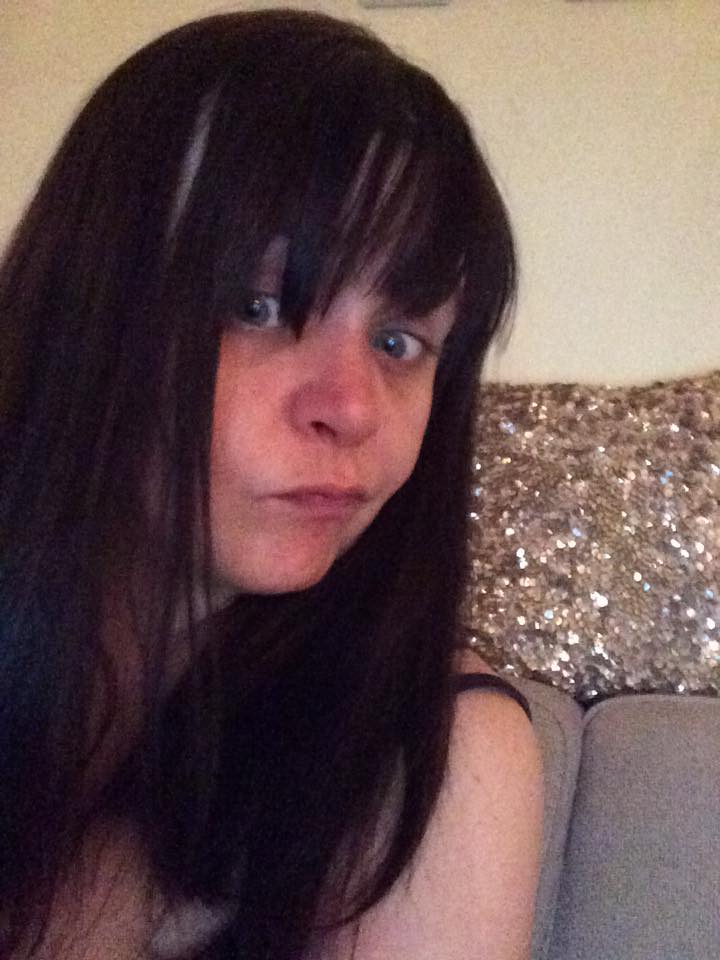 I am in the best hands and taken good care of by family, friends and business contacts. It makes me feel very humble and thankful to those who take their time off their own worries and work to wish me well. People don`t have to do that. You guys are wonderful. ..
Tomorrow I have a small test under narcosis (Is this translated right? Please advice)
So I am blogging and doing a few things to keep the time floating. I`m not allowed to eat,drink, smoke and so on until I am finished tomorrow afternoon.. I`m okey going without food and drinks. Probably gonna be a moody Smacky in the morning without smoking. I really need to stop smoking anyway. Then I probably wouldn`t be in this situation in the first place.
But it`s just so hard.
That`s all for now.. It`s not a very good post I know. Too stressed to make it good.
I wish you all a good day.
Feel free to chat to me if you have my twitter or facebook.
Twitter: @MzSmacky
Facebook: ask me or follow my like page SmackyGirl`s Blog
Email: SmackyGirl@live.no
Follow us on: