So as it is tradition Smacky brings her famous boxers to Manchester Pride this year too..
I know there was some who was really sad I didn`t have any left last year. They where ripped off me like fresh bread. And the last year I have got tons of request if I have any more boxers left. I am making up for that now. Specially for one who came and asked where his boxers was. He knows who he is *Boobie man* yes, one is reserved for you. 😉  I just got the confirmation that 10 new boxers are on the way. And thinking of making 10 more..
Here is Reece Bentley posing in the first ever and original boxer..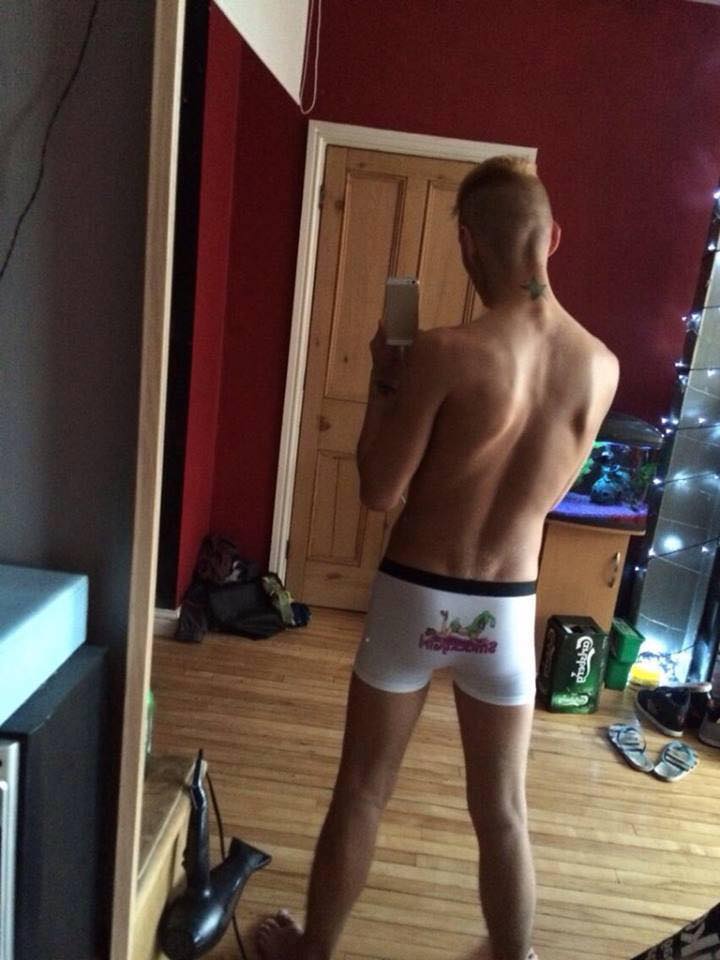 I will put away a couple for lucky Smacksters to win also. These boxers have so far only been decorating models butts; such as Levi Stephans, Mickey Taylor, Ryan James, Reece Bentley and few personal friends of mine are the lucky owners of one.
But now you my readers can be the lucky winner and owner of one of these limited boxers
I also have some SmackyGirl coffee mugs, stickers and T-Shirts left.
See you at Manchester Pride in August
Follow us on: