Dakota Shine and Alex Slivers in the roles as Nathan and Alex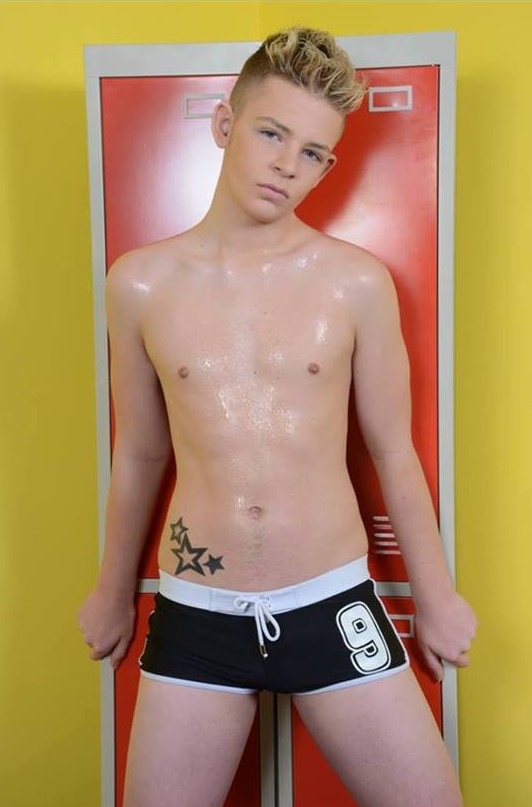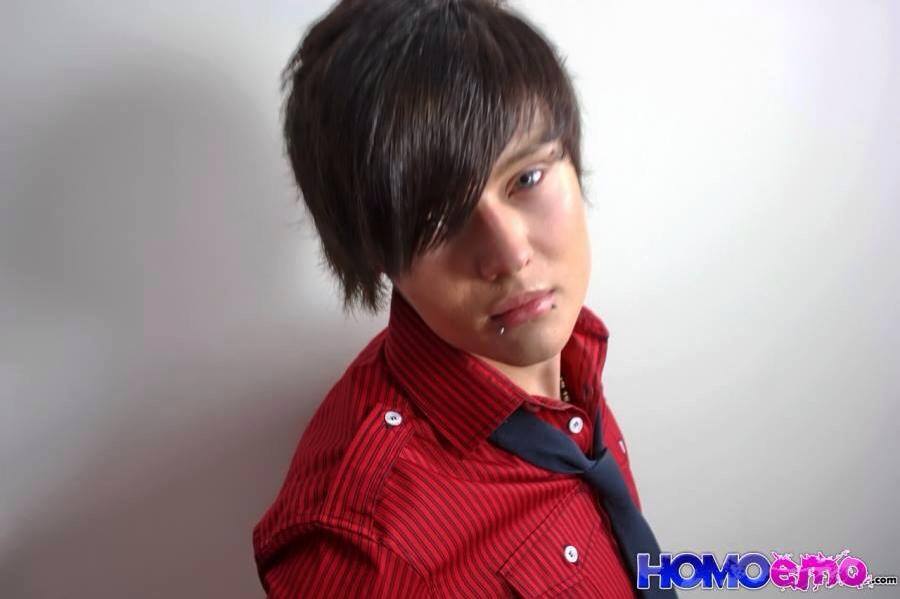 SmackyGirl is proud to announce something new and fresh to our blog
Smacky had a very nice morning call from Alex Silvers on Skype this morning who had a lovely lady next to him and together they asked me if I could be so kind and advertise for her latest novel called Nathan and Alex. She also said that she is going to make a preview YouTube video to this book and had not yet found the role for someone to play Nathan. There was of course no other that I could think of who could fit in to it then Dakota Shine. So it looks like you will be getting to see your favourite emo twink model in front of the camera again very soon. This is a gay erotic novel and many hot and horny scenes are promised to be read in it. And if you wish to read the book here is a bit more info about it.. Click the picture below to go to Amazon for reviews and how to buy the book.
'Nathan and Alex,' by A M Cridland:
For everyone that knows true love.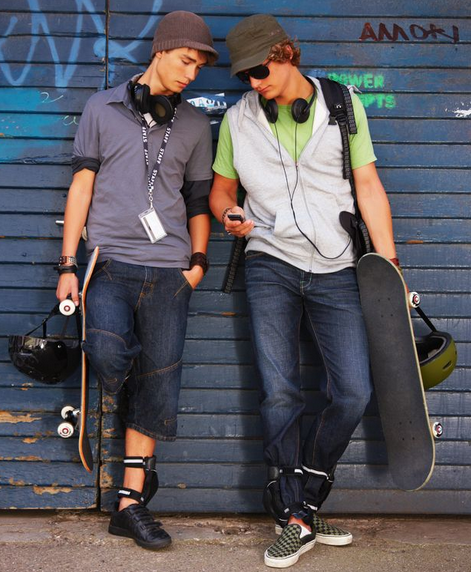 Nathan and Alex on
FaceBook

More about the book:
This is a story about discovering love, knowing what you want and holding on to it, no matter what. With an almost heart breaking twist in the middle, this is the ultimate feel good love story.
<3
Get the first part teaser to read already here at SmackyGirl.com 
NATHAN AND ALEX
A. M. CRIDLAND
Written by A M Cridland.
Nathan sat in class that afternoon for the hundredth time wanting desperately to stop thinking about Alex, the most popular jock in school, who had no self-esteem issues and was also liked by everyone because he was just so damn nice. Nathan hadn't ever thought he was gay but since this term had begun again and they'd all grown up a bit, all he could think about was how deliciously shiny and brown and soft Alex's hair looked, his skin was so clear and in the locker room he'd noticed his arms and taut abs and had had to make himself look away fast.
      What the hell was happening to him? He knew he must always have seemed like a loser to Alex but he still couldn't change how he felt. Every now and again he could feel him look in his direction, he probably wasn't actually looking directly at him he decided but he deliberately didn't look back. Every time it happened, the most awful thing was that Nathan felt himself blush so he'd developed a strategy of both hiding his face with his right hand and grimacing as he did so, as if in pain, so if Alex saw the colour of his cheeks he would think he had a sports injury or something. At last the bell went to end the lesson and everyone headed off for lunch, Nathan felt himself calming down as the lunch chaos ensued but suddenly he realised that almost everyone had gone except a couple of drifters fumbling through their bags and they departed almost at once, and then it was just him, and horror of horrors, Alex !
     He felt his breathing quicken at once and tried to look interested in his text book as if he was just looking something up. Oh no! He saw Alex get up and move toward him. This was no good, very soon he would be actually right by his side. Concentrate on the book, concentrate on the book he thought until… "Hi," Alex stood beside his desk, medium height, slim, and utterly beautiful in every respect. Nathan could barely breath, he daren't look up. "Look, I know we haven't chatted much recently Nathan and I hope you don't mind me asking, but you seemed to be in some kind of pain in that lesson, is everything alright? Are you ok?" Nathan nodded but then he had to look at Alex's perfect face and he couldn't help but blush. "That's really nice of you," he husked, it's just my ankle, I think I sprained it in rugby yesterday." "Well it must be pretty sore, you didn't look well all lesson. Do you want me to take a look? I'm doing first aid and it could help both of us." Nathan felt breathless, my God, Alex could actually be touching him soon. "No!" He jumped up and grabbed his books, "No, that's so kind but no, I'm ok." He tried to sound normal and didn't at all. Alex frowned.
     "Nathan? I thought we were friends, have I upset you or something?" "No!" Nathan tried to smile and then bolted from the room. For the rest of the week he actively avoided Alex but it seemed only to spur him on to keep seeking Nathan out. He couldn't understand it, he knew he'd been almost rude to him. Two more weeks went by and this funny dance continued between them, then a day came that would change everything. In Art, the class were left entirely alone at the end of the lesson to clear up and Nathan was the last one as usual, he liked to be thorough and it was the last lesson of the day, most people therefore sprinted for the hills instantly but Nathan liked this extra time to be organised and sometimes finish a project with a bit more style than most.
    On this particular Thursday night however, he was about to pack up his last bits when he started to think about Alex again and managed to catch his hand in the heavy supply door, he knew he'd cut it immediately but it was more the pain to the bony outside that sent him reeling. "Fuck!" He swore through clenched teeth of pain and doubled over hugging the injured hand. After a minute of initial agony he gingerly raised it and looked, there was a small superficial cut but more than that there was going to be a huge painful bruise as the whole area was purple and deep red. He didn't know what to do and thought some cold water might help but as soon as his hand was under the tap it hurt like hell and he yelped. From behind him someone said, "hey? Are you ok? Hey, Nathan, it's you! Oh my God what have you done?" It was Alex, he let his books and sports bag drop onto the nearest table, he looked shocked. "Let me see?" He asked with worried eyes and this time Nathan was glad to be in real pain as he thought it might make him less red. He let Alex carefully take his hand and have a look, he examined it and then asked Nathan to sit down while he got the first aid kit.
     "How did you do it?" He asked as he stood beside him and unclipped the first aid box. He started to rifle amongst sterile wipes and bandages. "I closed it in the supply door, duh eh?" Nathan genuinely shook his head at his own stupidity. Alex laughed and looked fondly at him in a way that he didn't quite recognise but made his heart flip over. "Do you mind if I bandage you?" Alex asked. "No, if you think it needs it," Nathan replied and actually felt totally at ease for a moment. "I do," Alex got out some bandages and bits and pieces. He ripped the packet open on a sterile wipe and said, "this might sting a little." He gently applied the wipe to the wound and Nathan nearly leapt off his seat. It took all his strength to just clench his eyes shut and restrict his language to "Jesus!" Alex looked anxiously at him, "ooh, sorry, sorry…I know, these things sting like buggery." "You're telling me!" Said Nathan and blew out a deep breath. Alex eyed him carefully again and proceeded with bandaging his hand. When it was done he cleared everything up and then said, "Are you going to the bus? I'll walk with you." Nathan smiled, luckily his hand really did hurt so his face flushed a lot less than usual.
     The two boys walked to the stop and boarded the bus together, they shared the first ten minutes of the ride before Alex got off and to his utter surprise, Nathan found that he did actually seem interested in him. As Alex talked Nathan couldn't help hoping that he could like him in a different kind of way and when it came to his stop it was difficult to hold back. For a second he almost leaned in and kissed Alex but managed to hide his desire and seemed kinda lacklustre in his goodbye. Alex was already heading to the stairs to make his exit but he frowned and looked back, "Nathan, have I…I mean, did I just do something then that you didn't like? You seem a bit funny with me?" Nathan blushed for all he was worth, there was no hiding it, "No!" He shrieked, "no Alex, you never do anything wrong to me, it's just, erm.." the bus was about to go, " look, ring me later yes, tell me then. Don't forget." Alex said and pelted down the stairs just in time. Nathan peered forward out of the window and was more than surprised to see Alex standing in the rain looking up at him as the bus departed. He blanched, what did that mean?
    That night he was quiet at supper and though it was nice chatting with his sister and brother and watching telly, having a great talk with his parents about a holiday this year and stuff, he was very glad to be undressed and comfortable in his dark blue jersey pj bums by ten o'clock and reading in bed. He liked hearing the others still bustling about in the house as he read. When his eyes got tired he leant his head back on the pillow and held his hand up to admire Alex's handy work, it was very neat. He started to yawn and switched out the light, slowly he drifted off to sleep. An hour passed and he became aware of a noise having woken him. He raised his head to listen and realised that someone was throwing pebbles at his window. His heart quickened as he stumbled to the glass and peered out. He was stunned at first to see Alex standing below in a grey hoodie and jeans. "Hi," Alex stage whispered as he swung the window open. "Can I come up?" Nathan glanced at the clock and then back at Alex, was this really happening? "Ok, how?" He ventured back. "I'm a good climber," said Alex and began to ascend the trellis to the flat roof above the laundry room below, then he shinned up the rest of the trellis to Nathan's room. Nathan helped him in and Alex pulled the window to but didn't shut it, he breathed hard for a minute from the climb. He grinned at Nathan who looked dumbfounded. He was utterly terrified, what if Alex found out what he felt for him? He gulped and lay back down on his bed. Alex stood still for a moment and just looked at him, then he slowly walked over and sat on the edge of the bed.
    "What are you doing here?" Asked Nathan, "I mean, not that it's not nice, it really is but…what do you want?" Alex rubbed a finger over his own lips, thoughtful for a moment, he gulped a little nervously and then looking Nathan straight in the eye in the moonlight he said, "Put your head back down on the pillow." Nathan's heart began to race but he did it anyway. With his eyes never leaving Nathan's face, Alex climbed onto the bed properly, lying right next to him. He propped himself up on his elbow and scanned Nathan's face. "Close your eyes for me," he whispered. Nathan could hardly breath, he looked up anxiously and licked his lips. "Go on," Alex smiled and ran a finger softly down his cheek. Nathan thought he might pass out but slowly closed his eyes anyway, breathing hard. He lay still and waited for whatever was to come next, and then Alex's lips touched his.
     He groaned beneath Alex who moaned back and licked between his lips, Nathan opened his mouth to accept Alex's tongue and let him suck at his lips and moan while he sank his tongue over and over again into Nathan's hot throat. Eventually he pulled away and looked down at him, he kept one hand on his cheek, stroking him lovingly. Nathan gazed in ecstatic joy and wonder up at him. "Oh my God," he whispered. Alex grinned and kissed his lips lightly again. "Where did that come from ?" Nathan breathed. "I've liked you for so long Nathan, so so long." Alex whispered, gazing adoringly at him. Nathan couldn't quite take it in. "you have ?" "Yes," said Alex and swept his gaze down the bed over the rest of Nathan's body. "You are so toned and beautiful, look at you." He ran his hand across Nathan's skin, sweeping it over his taut chest and abs and swirling it down over his tummy button, just above the waist of his pjs. Nathan gasped and lifted his hips up. "You like that eh?" Alex husked naughtily. Nathan was so turned on, he had never had an erection like it. Alex swirled his hand above his pjs still and Nathan screwed his eyes up. "Oh God," he groaned.
    "Would you take these off and let me touch you ?" Alex whispered. Nathan thought he would explode immediately, this was unreal. He gulped and opened his eyes, "yes," he whispered back. Alex bent and kissed him again, his tongue deep, deep inside Nathan's mouth. When he pulled away he said, "I don't want to scare you," he stroked Nathan's face gently and lovingly, "but if you take them off, I want to lie on your bed and have you slide into my mouth, will you ?" Nathan covered his face with his hands, he could hardly believe this. A few seconds passed and he uncovered his eyes, he was almost panting but he nodded slowly and reached down to push them off.
     Alex stroked his face and did not look down at his nakedness. He kissed him deeply, deeply again and then rolled underneath him. He shifted down the bed a bit and pulled Nathan's hips toward himself. Nathan was so hard, he gasped as Alex manoeuvred him into position and then as he lowered himself down and Alex gently pulled on his hips he began to pant. Suddenly he was in Alex's mouth and the pleasure was like nothing he'd ever known before. Automatically he plunged his hips up and down, spearing himself into Alex and groaning as loudly as he dared so as not to wake his parents. Alex sucked him like the most delicious thing he'd ever tasted and after just a minute or two Nathan knew he was about to come, his whole body tensed with ecstasy and he thrust his cock deep into Alex's willing jaws, it was so so good, with four more thrusts he burst into Alex's throat and exploded inside him. He jerked and gasped as Alex licked every drop of him up. When he'd stopped thrusting, Alex moved out from underneath  and disappeared into the bathroom. He came back quickly smelling minty fresh and with a lovely happy look on his face. He took off his top and climbed into bed beside Nathan. He touched his cheek and kissed his lips. Nathan stared at him in wonder, barely able to speak.
    "You're not offended are you?" Alex breathed. "Offended ?" Nathan looked mystified, "you just gave me the greatest pleasure of my life." Alex beamed and caressed his cheek. "Can I stay in your bed until 5.30am if we set your alarm and then I'll run home and change and meet you at school ?" He asked. "I'd love that," Nathan smiled. "Good," Alex clicked off the light and snuggled down beside him. He kissed him on the forehead and sighed contentedly. Nathan shook his head. "What is it ?" Alex whispered. "I just can't believe this," Nathan husked in the darkness.
    Alex made the duvet crackle as he moved to a more comfy cuddle position, "believe it," he whispered. Then he propped himself up on his elbows and looked down at him. "Can you see me in the moonlight?" "Just." "That's good enough," he whispered and started to smooth his finger along Nathan's cheeks again. "This isn't about one night for me Nathan, I've liked you for a long long time," he looked away, " but if I'm honest, I'd say that I've been in love with you for most of that too." Nathan gawped, wide eyed. "You love me ?….but I, erm…..oh my God!" He whispered. Alex nodded and smiled at him. "Is that ok?" Nathan nodded very very slowly and stared at him. Eventually he gulped and exhaled heavily, "it's more than ok with me Alex." "Good," Alex beamed and lay his head down. "Maybe one day quite soon I'll be able to hear you say you love me too. Night night Nathan, sleep well." They snuggled into each other and Nathan's heart took a long time to take in what had happened and slow down, it was so utterly wonderful. In total happiness he drifted off to sleep.
    The alarm went off as planned at 5.30am, Nathan was glad he'd moved it so close to their heads so that it didn't wake the house up. They both yawned and stretched, the bed was so invitingly warm. Alex pressed his face back into the pillow for a moment, "oh I don't want to go," he moaned. Nathan smiled, "I know it's cold this time in the morning." "No I don't want to leave you," he whispered. Nathan snorted a little laugh. Alex propped himself up on his elbow, "can I ask you something  ?" "Yes of course."
     "Why did you seem so off with me over the last few weeks, did I piss you off ?" Nathan shook his head, "no, when I came back to school this term I…erm…," he squirmed, "well I just couldn't stop thinking about you and I didn't want you to see because I had no idea you felt the same way and I was scared." Alex closed his eyes, he was blushing now in the dim summer sunrise. He reached over and touched Nathan's cheek, "that's so great Nathan," he blinked and his face was very serious. They stared at each other. "Would you like to do something this weekend with me?" Nathan smiled and nodded. The alarm sounded again and Alex groaned, "oh no, why do the good things take ten seconds to flash by and everything else 12 years !" He pushed his face into the pillow as Nathan laughed a deep throaty laugh. Alex looked up at him, "right, I'm going to have to go, ugh, what a thought." He leant closer and kissed him gently on the lips, then pulled away and looked with gentle eyes at him. "I'll see you at school."  Nathan climbed out of bed with him, " Wait, don't go down the trellis, it's harder in the morning, don't ask me why, we'll sneak to the front door, c'mon."
   They dressed quietly, Nathan pulled a long sleeved T over his head. "Your room's so cool by the way," Alex looked around at all the posters and drawings. "That's my favourite bit," he pointed to a Lord of the Rings trilogy poster on Nathan's old stable style cupboard door, with a  fine pencil drawing of a dog above it." "The poster or the dog?" "The dog," said Alex, "that is a seriously nice drawing." "Thanks," Nathan blushed, "you drew that ?" Alex's mouth gaped, he was stunned. "Yeah, c'mon" Nathan brushed it aside, looking at his watch. Alex went over to the picture. He stared in awe, "wow, you are so talented." Nathan joined him at the picture and took it in again as if it was the first time he'd seen it. He liked the way he'd managed to get the throat and muzzle so lifelike and felt proud all of a sudden. "You did a really good job," Alex breathed. Nathan jumped as an arm slipped around his waist, his heart beat faster still as Alex drew him closer. He only stopped gently pulling him when he was close enough to kiss and then he turned and pushed his lips onto Nathan's. Nathan felt as if his heart would pound through his ribs. When Alex pulled back slowly he noted Nathan's closed eyes and rapid breathing. He felt elated that he could get him into such a heady state. He looked him up and down, he was so trim and so sweet natured, there surely couldn't be a nicer guy around.
     Nathan's eyes fluttered open and he gazed back at Alex. Alex blinked at him and loved everything he saw, even the stitching on his dark blue T looked perfect up close because he wore it. Alex smiled at himself noticing such a daft thing. Nathan smiled back at him. "Are you going to be ok walking home ?" Alex nodded and pulled him close to kiss  again. "I wish we were 27 not 17, it's frustrating sometimes isn't it ?" "It doesn't seem to stop you actually," Nathan whispered. Alex laughed and his eyes shone. "I love you," he kissed Nathan's still astonished mouth and turned to pick his top up off the floor. "You're gonna get so cold like that," Nathan frowned. "No I'll be fine, I'll run and I've got happy thoughts to keep me going," he grinned. Nathan blushed and bit his lip, "come on, this way." He headed to his bedroom door and they snuk out onto the landing. They shimmied down the banister and tip toed over squeaky stair treads but made it to the front door undetected, giggling in a whisper. As Nathan unlocked the three locks Alex muttered, "blimey, worse than Hogwarts !" Nathan shushed him and giggled again. Alex stepped out on to the doorstep and turned to face him. He shivered and pulled up his hoodie.
     In the fresh morning light his eyes shone, he hugged himself for warmth and then surprised Nathan even more, as if anything could. He looked down right sad to go and suddenly slipped his hands around his waist and underneath his T. making him gasp as the cold air hit him. Alex pressed his head into Nathan's abs and then kissed them gently. He looked up into his eyes, "I'll see you at school, I'll be thinking about you all day and about last night and what we did. See you in a bit." He stood on one tiptoe and reached up to slide another kiss onto Nathan's lips, he looked serious for a moment and then jogged off down the road, he turned twice on the gravel and waved and Nathan didn't shut the door until he could hear that he was far away.
    He leant against the front door breathing slow, long heavy breaths to try and slow his hammering heart. He had never ever felt so alive and thrilled in his life. No one in the house stirred yet, it was ten past six, he pottered to the kitchen and put the kettle on, if anyone caught him up he'd just say he couldn't sleep any longer. He made himself a strong coffee and leant against the counter top sipping it, trying not to burn his tongue, he'd need that later, he smirked to himself and his stomach knotted up with butterflies, what a wonderful thought. He put the cup under the tap and added some cold water, then he crept back upstairs and slipped into his room. He reset his alarm for 7am and closed his eyes.
    The next thing Nathan knew, his Mum was shaking him, "come on darling, gosh you're a big sleepy head today. Get showered, breakfast's on the table." She left, taking his laundry basket with her. Nathan rubbed his eyes, frantic for a moment, had it been a dream ? He leapt up and looked around the room with his heart hammering, then he caught sight of his dog drawing and beamed, it was all true. With that he grabbed his deodorant, fresh boxers and sprinted for the bathroom. As he washed himself it seemed sacrilege to wash away Alex's licking tongue and hot mouth from his body, he could have stayed dirty all day just to be reminded of him.
     Thinking like that didn't help speed up the shower, he turned on a quick blast of icy water to sort himself out and gasping from the cold, jumped out and towelled off with great speed. Once in his room with the towel around his waist he looked at himself in the mirror, his short hair spiked upward naturally as it dried and he was undoubtedly lean and honed, in fact his body really was pretty fine. He frowned, he never looked at himself like this, why not ? He knew some of the girls thought he was good looking but he didn't take it to heart. In the locker room he was teased by the other boys, "look at you, chiselled gut.." then they'd try and goad him when he didn't react but anything they did just provoked a rolled eye reaction. Nathan lived in his own bubble of not quite believing in himself and yet being downright comfortable with who he was when other people just accepted him.
    Today he grabbed his school uniform and wished he could wear his own stuff. There was nothing he could do to vamp up this look, but then nor could anyone else he shrugged to himself. As he slipped the school blazer over his shoulders he added a dab of aftershave and for once pulled out the L'Oreal for men moisturiser he'd been given at Christmas, he rubbed a little on his forehead and hands, it felt and smelled much better than he'd expected and when he looked again at the finished picture in the mirror, he was shocked at how nice he looked. He grabbed his coat and school bag, swimming trunks from the airing cupboard and zipped downstairs into the kitchen.
    He plonked his school stuff in the corner as usual and grabbed a slice of toast that bobbed out of the toaster, reached across the table for the apricot jam and poured himself a coffee. It was only as he started to butter his toast that he realised his whole family were staring at him. He paused with his knife above the jam, "what, what is it ?" His family just stared still, his parents looked at each other.
    "You look really excited," said his sister, "yes awaker," said his brother. "More awake darling," corrected their mother. Jack rolled his eyes, "I'm fourteen mother, I do know that, I was just teasing !" Nathan took a huge bite out of his toast and sipped his coffee, his stomach filled with butterflies as he thought about Alex having been in the house only a couple of hours before and now he was going to see him again very soon.
    "Right you lot, finish this up so that Dad can drop you to school," Nathan's Mum poured orange juice into everyone's glasses. As they drained the last drop Jack giggled, "ooh look, he's left his toast, he must be in love," "he's blushing so it's definite," his sister joined in. Nathan narrowed his eyes and glared at them, "alright, that's enough of that, teeth, loo, books etc.., go now !" His Mum scolded and chivvied them all out of the kitchen.
    On the way to school Nathan could hardly hold his breathless excitement back and as they drew up to the usually chaotic gate he waved goodbye to his Dad and walked as slowly as he could up the wide pebbled driveway to the sprawling gothic mansion that was school.
     It was a wonderful, marvellously sunny day and he watched his siblings wander off to their year while he walked almost right up to the stone steps at the front door and then, he saw him. Alex was standing to the left of the steps, looking straight at him. He smiled a slightly self-conscious gulping smile when he saw him. It took only a minute or so for Nathan to cross the ground toward him. He drew up breathless and excited. They stared into each other's eyes and then Alex reached out for one of Nathan's hands, holding it he gently rubbed his fingers over the palm. Nathan groaned and Alex pulled him close to kiss his lips, he was almost panting when they pulled apart and Alex loved the look on his face. "I wish I could take you home right now and show you what I feel for you," Nathan gasped and shut his eyes, "don't, don't say things like that to me here," "why not," Alex stroked his face. "Because I can't go in yet now !"
    Alex's heart leapt, he felt beside himself to be able to have that effect  on him.  " Really? Why's that," he teased. Nathan looked down, desperately shy at his state for a moment. "Hey," Alex raised his chin gently with one finger and looked him in the eyes, "I love you," he  said with total seriousness and then he cupped Nathan's face in his palms and drew him close, kissing him with all the passion that he felt. They crushed their bodies together and moaned in ecstasy. When at last they pulled away the bell for class had rung but they stood holding hands gazing at each other. Alex stroked Nathan's face, his thumb caressing and loving as it swept softly over his skin. Nathan exhaled a purr of pleasure and an unquieted longing groan. Alex breathed out shakily, " Oh when you make those noises," he husked, "God I want to be with you." He kissed Nathan's hot lips with a great gentleness. "C'mon," he tugged at his hand, "Let's go in." They walked up the steps together and walked into class at the same time. Everyone stared as neither were usually late, but no one worked out the truth just yet.
    The day was a wonderful blur of excitement, some of Nathan's friends thought him extra happy today but everyone seemed to have fab days and crap ones so they thought nothing of it. At lunch Nathan tried to sit with his usual small posse of middle of the class friends but Alex brought himself and his lunch tray over immediately and the popular boy crowd flocked to his side. They ended up with the most amazing mix of people who had never thought of sitting together in their lives but suddenly it just worked and by the end of lunch three of Nathan's friends had try outs for rugby and swimming fixed up, two for choir and he himself was asked to be part of the most talented artists drawing afternoons every Thursday as they needed more pictures to sell at the end of year exhibition.
    All through lunch Nathan and Alex talked as excitedly as everyone else getting to know new people, and were able therefore to cast heartfelt glances in each other's directions with everyone still none the wiser. It made both their hearts flip over and their stomachs fill with butterflies, Nathan could tell when Alex was having a 'butterfly' reaction and vice versa, it meant neither of them finished or even barely started his food, but no one noticed. As they stowed the lunch trays to be cleaned for tomorrow, and Nathan upended almost his entire lunch into the bin, Alex stood right behind him for a split second, "eat, damn you, eat, I'm not having my boyfriend fade away," he whispered. Nathan laughed a low throaty sound as quietly as possible. "Oh God that laugh !" Breathed Alex with longing and glided past him to the middle of the group, he looked back once as he reached for an apple on the way out of the dining room and the look in his eyes took Nathan's breath away.
    As the day drew to a close, it had been a busy one and Nathan was glad that Saturday and the chance of a lie in loomed. He was trying out for a local swimming crew outside of school on Sunday but Saturday was a definite lie in. The guys were heading for a pizza and a movie on Saturday night, Paul, Simon and Sam his three best friends made up the group. He wondered when he and Alex were next going to get a chance to be alone together, he didn't expect Alex to drop everything for him at a moment's notice but he also knew that if he didn't see him all weekend he would miss him like crazy. His stomach started up again at that and he drew in a deep shaky breath. "What are you thinking about ?" Alex was beside him. Nathan jumped a mile and blanched, "blimey, don't do that !" Alex grinned, "sorry, I really gave you a shock then didn't I?" Nathan smiled, his colour coming back at once, "yes you did, and I'm not telling you what I'm thinking about." "Why, was it me?" Alex beamed and then laughed. "No!" Said Nathan looking away and then looking back he shook his head laughing too, "what are you like !" Alex grinned and looked down at the ground. Nathan watched his handsome profile, God he was good looking. "Hey, I don't know what you have planned but shall we do something over the weekend ?" He asked, Nathan was elated.
    "Sure, what were you thinking ?"  "Saturday night, my parents are going away all weekend, if you wanted to come over, I love cooking, we could just eat something, dvd it…that kind of thing ?" Suggested Alex. Nathan nodded, "that sounds wonderful but, I'm so sorry I'm not free then." "Oh, ok, well….what about Sunday, brunch at mine ? I've gotta show off my cooking skills and impress you somehow." Nathan smiled, his heart was thrumming against his ribs. "That sounds great."
     They walked out of school and down toward the driveway, cars were pulling up left right and centre and suddenly Nathan wished that he walked more often to school, he made a mental note to start doing it asap. As they got closer to the gathered parents Alex sighed and slung his bag over his shoulder, "I wish I could kiss you in front of my Dad but he doesn't know yet so I'll call you later instead, ok ?" He looked searchingly into Nathan's eyes, "don't worry, mine don't know either." Alex nodded, "I'll be thinking about you all the way home, call you later, bye." He said the last word with regret and sloped off to meet his father with a tender glance over his shoulder. Nathan felt like a million dollars, his insides turned over again, it was damn good to be alive. His Mum picked him up, the others had gone home a half hour before and so he could spend five minutes of older sibling alone time with her, they usually had lots to talk about and loved this time together. His mum turned the car around and they slipped out onto the road, Nathan tried not to look like he was looking but he just caught the tail end view of Alex's dads white range rover as it disappeared. His mum looked over at him and he snapped his view back to the other window. She was no fool. She smiled to herself knowingly but she was going to be careful if she wanted her son's confidence, there was a special someone and she knew it. "So, how was school my love ?" She beamed, "it was one of the best day's at school I've ever had," blurted Nathan before he could stop himself and then reddened and looked away. They were nearly home already so not much time to talk as the Friday traffic seemed to have disappeared this week, "I won't ask any more but if you want to invite him over for dinner some time then do." Nathan's heart almost stopped, he gawped at his Mother who had turned the car away from the house to do a round the block drive, "What ?" She didn't say anything, just let her knowledge of him sink in. "I…" Nathan couldn't speak and the extra bit of journey had bought them seconds not minutes. As his mum pulled the car to a stop at home she turned, put her hand on his wrist and looking him in the eyes she smiled calmly and said, "I'm your mother Nathan, who you love as in how happy you are is far more important to me than if it's a man or a woman and I've known for quite some time, perhaps more than you that it wouldn't be a girl.
     We're another generation darling, we're not shocked in the same way any more. I will just say please stay safe, never put your health second and come and talk to me or dad if it all goes wrong, which I'm sure it won't." She smiled again kindly and Nathan had tears in his eyes, "Dad's ok with it…is he ?" She nodded, "yes darling, don't worry. Come on, let's go in and have some supper, you look starving." Nathan choked back a sob, he threw his arms around his mum and clung on. "Thank you," he husked against her shoulder. She hugged him back and patted the back of his head gently, "it's all going to be ok darling, sshh." She soothed. A few more minutes passed and Nathan wiped his eyes as his mum disengaged herself from the hug and reached into the back seat for two shopping bags.
    Nathan took them off her and they walked up into the house. Once inside there was the usual chaos with the twins arguing over the remote and their dad trying to get dinner started in the kitchen while every now and again shouting, "I said NOW you two !" The twins groaned together eventually and stomped into the kitchen to set the table. Nathan laughed at the scene, he always found his family comical, especially his brother and sister, his dad came into the corridor to retrieve his glasses from his coat pocket and saw Nathan wipe his eyes as he was hanging up his jacket and school bag.  He frowned and paused for a second, "everything alright son ?" Nathan cleared his throat and suddenly found his bag fascinating, he was still emotional from his mother admitting that they both accepted him for who he was but he didn't want his dad to see him cry now. "Er, yup, yup,…just REALLY tired," he mumbled into the depths of the bag and pretended to be thrilled at finding his German text book, "great there it is." He pulled it out and flicked to a random page, pretending it was just what he'd been searching for. "Aha, it's meringue…!" He said vaguely. His father shook his head smiling at being a teenager and headed back to the kitchen wondering if he'd seemed as random at that age.
    Dinner that night was a fun affair, Nathan's earlier great spirits hadn't diminished after being held and kissed by Alex all day. As they finished their meal the family were laughing and joking and the twins seemed to be worse than usual in their high jinks. "Too much sugar !" Nathan shook his head as they tore off around the kitchen table waving each other's books, iPods, school scarves, anything they could get their hands on to wind each other up. Nathan got up to stack the dishwasher and his parents made their way into the living room to start the Friday night dvd, a family tradition. He took a huge bar of dairy milk out of the fridge and threw a bag of popcorn kernels into a massive lidded pan. He sponged off the table mats and left them to dry just as the phone leapt to life. Whoever was closest in his house grabbed the calls. "Me !" He shouted to the living room and said "hello ?"
    "That's a nice cheerful voice," breathed Alex. Nathan's heart rate shot through the ceiling and he grinned into the phone laughing happily. "Hi," he said. Alex yawned, " God I'm so sorry, I'm a bit tired." They both laughed nervously, shyly. "So, did you have a nice big dinner after our ridiculous lunch attempt today ?" He asked. "Yes, we've just finished it right now and I'm almost completely stuffed," Nathan replied. "Almost ? That doesn't sound good enough, go and have something else immediately," Alex commanded. Nathan laughed again and the popcorn started jumping around in its pan in the background. "That's a funny sound?" Alex queried. "Popcorn," Nathan answered, we're about to have a family movie and popcorn sess. Usual Friday night for us." Alex gasped, "that's such a cool idea!" Just then Nathan's mum called him as they were starting the movie. "Bugger," he said, "I've got to go, I'm really sorry." "Don't be, it was really nice talking to you at all. But before you go, are we on for Sunday ?" Nathan smiled, removing the pan from the hob and taking the lid off to throw in some sugar. "Yes we are," he replied. "Good," Alex breathed. "Look I'll let you go, have a great time with your family and I'll text you before bed. See you at 12 on Sunday. Sweet dreams Nathan." Nathan's hands were starting to tremble, "you too, night." Was all he could manage and then Alex was gone. He blew out a trembling breath as he decanted the popcorn into a massive bowl, God, a whole few hours with just him and Alex on Sunday, anything could happen and he prayed that it would.
   Saturday morning in bed was heaven for Nathan, any time to daydream about Alex was beyond wonderful. He was warm and snuggled in a heap of duvet at first drifting in and out of sleep, eventually the clock struck midday and he lay, fully awake and filled with lovely thoughts. He lay back in bed and looked up at his posters and drawings on the ceiling then across at the one that Alex had admired the other day. Alex. He closed his eyes and imagined his lips coming toward him, their delicious warmness and Alex's hot tongue. He ran a hand under the duvet and touched his chest and abs, Alex didn't lie, he was toned. He ran his hand up and down his body and found himself moaning gently aloud. Breathlessly he slipped his boxers off and took his rock hard penis in his hand. Smoothly he worked his stroking fingers up and down around his shaft, "Alex," he groaned and imagined Alex naked above him, ready to touch him and make him orgasm over and over again.
    It was such a heady gorgeous thought, his heart banged against his ribs, he thrust himself faster and faster through his own fingers and suddenly he came, bursting and gasping against the duvet. After a few minutes  he came back down to earth, got up and showered and dressed and joined the family but after lunch he was fidgety and over excited and went up to his room to get the latest Rick Riordan to finish reading. His phone vibrated on his desktop, picking it up he read : "Less than a day till I have you in my arms, Alex." He put the phone down, amazed and grinning, rested his forehead on the desk's cool surface and then texted back, "I'm counting the hours." Immediately Alex put: "Only the hours ? What's wrong with the minutes, seconds, milliseconds….x !" Nathan put the phone down and laughed out loud. He fell back on the bed and grinned up at the ceiling again. He sighed, would this be the view he had tomorrow lunchtime ? He gasped and chewed his lip, he was getting turned on again. He unpopped the fly of his jeans and slipped them past his hips, repeated his earlier performance and enjoyed every single moment. He came easily  and gasping lay his hips back trying to calm down as fast as possible. He felt over excited and completely terrified about tomorrow, what if he couldn't control himself and came on Alex within two thrusts, what if Alex just wanted to talk and kiss a little and he himself sat there getting beyond turned on. As he thought of it he got so het up he had to play again and this time he imagined the feel of every part of Alex's body, he imagined making him groan and explode and the two of them in bed actually making love to each other.
    It was so incredible that he wanted to cry out as he came again and he had to drag the pillow to his mouth to stop himself being heard. He lay there for some time afterward thinking through every possibility of tomorrow. He looked at the clock and saw that it was only 5, an hour and a half till he met the guys, and suddenly he didn't want to go. He knew he'd love seeing his friends but it seemed like just another thing in the way, blocking up time till he saw Alex. He knew it was stupid but he couldn't not feel like that, tonight he was just so worked up he couldn't think straight and didn't want to either. He rolled off the bed and slipped out of his clothes, wrapped a towel around his waist and headed for the shower. As the water ran down his face and body, he tried to think about what movie to watch tonight and while he mulled that over he realised two things, one, he really wanted to have an exhibition of his drawings and make some money out of it, and two, he shook as the knowledge crept over him, he was completely and utterly in love with Alex.
    Nathan had an unexpectedly fabulous time with the guys that night, they ribbed him for being preoccupied and he felt totally at home in their company. There was a skirmish before the movie started much popcorn wastage and other stupidity. The movie was great, 'The Kings Speech,' Colin Firth was fabulous they all agreed, but Geoffrey Rush stole the show. When he got home Nathan quickly googled Lionel Logue and sat up reading about him for a bit. His family all headed off to bed at midnight and he was left alone with his thoughts. He looked at the clock as he undressed, what time should he set the alarm for in order to shower, dress and head over to Alex's for twelve ? He closed his eyes, sick with nerves and climbed into bed. With the light out Nathan wondered if he would fall asleep at all. He turned over and squashed the duvet all around his slim frame, it was so cosy. He imagined sleeping the night, the whole night legitimately with Alex, his heart thrummed and he groaned. Slowly, slowly  he drifted off to sleep that night, his stomach full of butterflies and in the early morning he awoke knowing his life was going to change forever that day. He got up and wretched, his fingers trembled almost uncontrollably and he had to sit on the bathroom floor with a cold cloth pressed to his head. Twenty minutes passed and he slithered back to bed shaking.
    When he next woke up it was like a different day, Nathan slid his legs out into a long stretch and felt very warm and fuzzy. In the background he could hear his mother's muffled voice calling his name loudly then she followed this with "it's almost ten o'clock, I'd get up if you have things to do today." Nathan lay still, then it hit him. He leapt  from the bed and stood panting, confused, frightened. He looked at his clock, she wasn't wrong, so he charged into the bathroom. It was one of the best showers of his life for calming properties, he washed every single micropore of his body at least a thousand times, used his sisters conditioner to make his hair extra shiny and brushed and flossed his teeth with incredible care and attention.
    Half an hour later he stood in his room with towel dried shiny dark hair, his face freshly shaved and moisturised, dark blue jeans on and a white t-shirt peeping out from under his dark blue long sleeved Abercrombie top. He slipped on his favourite dark denim Converse and stood back to admire himself and for once he admitted that there was actually more than enough to admire. Nathan hadn't a mean arrogant bone in his body, what he did possess was a great British ability to put himself down at the slightest thing so liking what he saw and admitting it to himself was a more than welcome change. He sprayed on a light dab of aftershave, just enough to combat any extra nerve induced sweating but not enough to knock out a room. It was now 20 past eleven, Alex lived five minutes away on the bus because of the three closely spaced stops and about the same on foot. He swung his dark brown original biker's leather jacket on and pushed his shades into his hair. He gulped and checked in the mirror again, apart from the terrified expression on his face he felt a million dollars.
    He picked up his wallet in case they wanted to order in any food and pulled his phone out of his pocket. Quickly he dialled the swim team number and spoke to the coach, he told him that he was coming down with a very sore throat and the last thing he wanted was to infect the other swimmers. Immediately coach Swan changed his try out to Thursday morning, 7am, Nathan leapt for joy. He snapped the phone shut as relief ran through him like wildfire. He hadn't told anyone where he was going today but at nearly 18 years old his parents usually trusted his judgement, he just hoped he didn't get too many questions now. He glanced at his watch and saw 12 minutes to, perfect timing.
    Downstairs Nathan's sister and brother were watching the gadget section on Something For The Weekend, their Dad had gone out for the Sunday papers and Nathan's Mum sat at the breakfast table with one place still laid for him as she clamped an ironing press shut on a shirt. "Erma, I'm going over to a friends for the day Mum, is that ok ?" She looked up and did a bit of a double take. "Wow, you look very nice darling." Then she took in the gulping expression and  Nathan's red cheeks. She put down the shirt, "where are you going ? Sit down and have some food first." "Mum," Nathan groaned and looked a bit anxious. He glanced at his watch, 9 minutes to. "I've got to go Mum, it's a friend from school, you can reach my mobile at any time you know that, PLEASE trust me for now though." "Darling, your dad will want a name so tell me that and when you're likely to be home and you can go."
     Nathan felt annoyed and breathless but he composed himself as the minutes were ticking away. "Ok, it's Alex, Alex Nesbitt-Hall, he lives in Doverhouse Road, number 12, a lovely Georgian mansion rather than a house, pool and everything." His mum made an 'ooh, how swish' kind of face and Nathan rolled his eyes, "is that ok Mum, please, look I don't want to be rude and he did say 12." His Mum smiled, she loved her son very much and knew he'd be sensible. "Go on, off you go and have a lovely time, what time are you back?" "About 8pm I think," Nathan tucked his hair back using the kettle as a makeshift mirror. "Ok darling, have fun," she said, getting back to her ironing and he was released.
    He stepped out of the front door and felt a colder than anticipated chill in the air but he didn't care. He ran the first 100 metres to give himself a bit of a head start and then realised that being five minutes late wouldn't hurt either of them. He rounded the corner and headed off down the hill, it was a beautiful view from this part of the street and Nathan thought how lucky Alex was to have a house so well situated. He imagined waking up after a night of love in that house and taking in the view over breakfast and the nerves took solid hold again. He slowed his pace to a calmer walk, he didn't want to arrive sweaty and as he passed the bus stop where Alex had got off the other night he felt his stomach knot up again. He tried to control his breathing and slowed his walk even more but it didn't help things, he was outside Alex's.
    Even the front door of the white stucco fronted house was beautiful with roses climbing up the columns on either side. Nathan turned on the doorstep to look behind him, maybe the view would steady his nerves. It didn't, it was as breath-taking as the way he felt about Alex. He faced the door and pressed the bell, his mouth had gone dry. He heard Alex's last few steps before the door opened, then it was swung wide and they stared at one another. Alex looked incredible in a white shirt with a white T poking out at the throat, dark blue jeans, Abercrombie socks and his sunglasses on his head too. His hair and eyes looked so dark and shiny, he glowed with health. He gulped and then grinned widely at Nathan. "Come in," he breathed and shut the door behind them.
    Nathan stepped into the open plan front room and was knocked back by the stripped floor boards, white furniture and mind blowing view from the huge bay windows. He gazed around for a moment, partly because he was so terrified at not knowing how to handle Alex. "Wow," he breathed. "I agree," husked Alex, staring at him. Nathan blushed profusely and turned his head away. He looked back and watched Alex walk toward him. "Here, give me your jacket," he took it from him and hung it up, then he turned back toward Nathan, taking in his athletic frame so well presented in his jeans and blue top. They stood looking at one another for a moment and then Alex crossed the floor almost at a run, "I can't stop thinking about you…" he gasped and clutched Nathan in his arms, locking his lips down onto him.
    Nathan felt so light headed, he couldn't believe Alex felt so strongly about him. He kissed him back with all his might. His whole body felt tingly, adrenalin pumped hard around his veins. Alex groaned and Nathan panted hard whenever their lips moved apart. Alex reached down and pulled at the hem of Nathan's top, his T underneath came with it as Alex slipped it over his head and threw it to one side. Nathan gasped as Alex touched his chest, feeling his honed abs and washboard stomach. "Christ your body's incredible," he husked and Nathan moaned in reply. They kissed on, clutching at each other's heads and bodies to keep one another close. Nathan pulled at Alex's clothes and Alex helped out by tearing them off himself. Nathan pushed him away for a moment to get a good look at him, naked from the waist up, he was beyond divine. Alex went to clutch Nathan to him again but Nathan had been breathing so erratically that he was genuinely afraid he might pass out. He gasped extra loud and pushed his hand up against Alex's chest, then he leant his head forward, resting it just above his hand.
     Alex's head was in a spin too but not as bad as Nathan's. He looked down and put a hand on the back of Nathan's head. As soon as he did that he stopped to listen carefully and realised that Nathan could really be in trouble. He felt a horrible dread and fell to his knees to look up at his face. "Nathan, Nathan…my God, can you breath ?" Nathan nodded and managed, "just,..give..me, a second here."Alex stayed stock still on his knees looking up at him as he puffed and tried to get his breath. Another minute passed and Nathan lifted his head, he rubbed his forehead looking very white. "I feel pretty stupid," he said shakily. "No, you mustn't," Alex was tight lipped with fear. Nathan looked down into his eyes, "I'm ok, I just…hyperventilated," he gave Alex a half smile. "Please, will you just come and sit on that sofa, get your breathing back, for me..?" Alex knew Nathan would be embarrassed.
    Nathan looked at him with already a little colour coming back to his cheeks and nodded, "ok." Alex slid his arm underneath his and stood up carefully. Nathan felt sure he would be alright when standing up but he was wrong. His head suddenly felt very, very wobbly and dizzy indeed. He was upright for half a second before he felt really terrible. He staggered against Alex and groaned, "Oh my God the room's spinning." Alex's heart turned over in the most horrible way, he was terrified. "Ok, you're ok, I've got you," he said, trying to stay calm. "Come on," he carefully but firmly manoeuvred Nathan toward the sofa, he had to grip on tightly to his body to keep him straight up. He lowered him into the seat and quickly fetched his top so that he wouldn't get cold. Then he sat looking at him anxiously, holding his wrist. Nathan leaned his head back against the sofa and closed his eyes. Alex moved his fingers round to take his pulse. It was absolutely racing.
    "Ok, I'm getting you a glass of water, don't move." Alex ran into the kitchen and with shaking hands he ran a full glass for him. He was back crouching at Nathan's knee and handed him the drink. Nathan took a long sip and leaned his head back. He kept sipping the water for the next few minutes and as his breathing slowed, Alex felt for his pulse again. To his utter relief it was well down. He leant his forehead against the sofa arm and breathed out a huge sigh of relief. He looked up at Nathan who was now watching him. Alex moved to sit beside him and  brought his legs up onto the sofa. "How are you feeling?" He asked. Nathan stared into his eyes and began to blush, "idiotic," he replied. Alex reached out and stroked his face very gently, "I'm not having you say that about my boyfriend."
    Nathan grinned immediately and the crisis was over. Alex took the glass from him and put it on the table. "So, if I kiss you again are you going to be alright ?" He teased. "Arrogant arse !" Nathan giggled. "Alex threw his head back and roared with laughter. They laughed together, relieved that all was ok and so happy at having the rest of the day to enjoy each other. As Nathan looked at Alex he blinked, Alex saw his lovely long lashes and the dark blue of his eyes underneath. It made his chest pound. He leaned close and put his lips to Nathan's, gently starting up again. He let his tongue slip between his lips and brought his hand up to caress his face and body while he kissed him. He pulled away and looked at Nathan, he was breathing hard again but it was ok.
    Their excitement was palpable and Alex stood up and slipped Nathan's top off over his head and arms again then very gently he pushed him to lie on the sofa. He clambered onto his waist, straddling him on the wide soft seat and lowered his body so that their chests met. With acute care and love he touched and caressed Nathan, kissing his face and body, stroking his skin. As he moved up him a little and their nipples grazed each other's, both gasped and Nathan began to pant again, he was so in love and so turned on. Alex looked down at him and brushed his fringe back from his forehead. "I hope you're truly alright now," he whispered. Nathan nodded, "I'm fine, I was just embarrassed at possibly passing out in front of the man I love on our first proper date."
     Alex's head snapped up, "what did you say ?" Nathan looked into his eyes feeling a little alarmed for a second and only managed "Erm…," Alex breathed heavily, excitedly. "Did you just say…that you love me ?" Nathan reddened severely, "yes I did." Alex's mouth fell open. "I'm gob smacked," he breathed. " I know you like me and I know you know that I am in love with you but …I just didn't know I would hear you say that yet." His voice went all crackly and his eyes became watery and red. "Oh my God Nathan." He kissed Nathan's lips as if they were the most precious thing in the world and caressed his face so tenderly. "I am in love with you Alex, so in love." Nathan whispered shakily into Alex's ear. Alex buried his face into his chest and a small sob caught him by surprise, he turned his face away leaning up a bit and pushed at both his eyes with his fingers. Nathan was beside himself with elation, he didn't know Alex could be so in love with him, it was beyond his wildest dreams. Alex looked back at last and shaking his head while his fingers caressed and loved Nathan's handsome face, he breathed, "I think you just made my life."
    They lay there, gazing into each other's faces and taking in what had just happened, it was incredible. Alex's stomach began to growl noisily, he grinned sheepishly, "I guess we're having brunch next then," Nathan nodded and reached his lips up, he gave him one gentle long kiss, just their lips touching. He pulled away and opened his eyes slowly, then Alex did the same and  looked deeply into Nathan's eyes making his stomach flip over. He pushed himself up and climbed off the sofa, stretching out his hands for Nathan to take, "c'mon, let's get you some eggs and bacon, feed you up."
     Nathan beamed, "that sounds lovely." In truth it did, but he'd started to feel a bit ill and something told him his fainting spell hadn't been nerves after all. He tried not to worry but he'd be damn pissed off if he was getting sick now.
    Alex was already in the kitchen clattering pans about whilst struggling into his tops again. He opened the fridge and rumbled around in it for all the stuff he'd need. Nathan perched on a stool at the kitchen counter and watched his love getting creative. They flicked on some music in the background and started to banter with each other again. It was lovely, a magical afternoon. Alex was a fast and decisive cook, he seemed totally at ease in the kitchen and kept looking up at Nathan, his beautiful bright eyes shining with happiness. Nathan was starting to feel very upset, he was definitely sickening for something now. He didn't know how to tell Alex yet as he seemed so happy and to cut short their perfect day was inconceivable. He propped his head up on one fist as Alex talked, and tried not to concentrate on the aching moving up his spine and through his hips. He tried to look well but he could feel himself paling by the minute.
     He sipped coke as Alex talked, hoping that would stop his stomach from throwing up anything he might eat. It was a pleasure watching him so happily busy and he felt so incredibly blessed to have such a wonderful man. As Alex dished up, Nathan realised that he hadn't actually spoken for the last fifteen minutes at all. "Bon appetite," smiled a starving Alex and began to fork up scrambled egg and crispy bacon. Nathan knew it looked good but he couldn't think of the taste at all, his body wasn't up to thinking about food any more. Thank God he'd moved the try out. As Alex still burbled happily Nathan tried the eggs. He ate a small forkful but it felt like a hundred weight of food and he groaned slightly putting his fork down. Alex didn't notice at first as he was on cloud nine and having a whale of a time. Nathan's body was hurting more and more, he felt sicker by the second and he had to keep repeating, "don't throw up, don't throw up," to himself to stay calm. As Alex chattered on and had nearly finished his plate, Nathan couldn't pretend any more.
     He let his fork slide into the middle of his food and dropped his head down slowly to rest it on the counter. He turned his face toward Alex and shut his eyes. Alex burbled on for another few seconds and then looked at him, not sure at first of what he was doing, but then he saw the untouched food and noticed how pale Nathan had got. His movements were also slow and careful now as if each hurt him. Alex pushed his plate out of the way and Nathan's. "Hey, Nathan ?" Nathan opened his eyes very slowly and Alex suddenly realised that he looked very ill. "Oh no, Nathan, Nathan my love, what is it?" He asked worriedly. "Are you ill ?" He reached his hand over to touch his forehead. He winced and withdrew it, "Oh God, you're really hot. That explains your fainting. How bad do you feel ?" Nathan groaned gently, "not so good," he husked.
    Alex felt his head and cheek again, both hot and clammy. "Come on, come and lie on the most comfortable sofa ever and I'll dose you up with something." He stood up. Nathan raised his head very carefully and steadied himself before he stood up, he felt as if he could puke at any time and the thought appalled him. He rested his head in his hands, swaying in his seat. "There's every chance that I might be sick in your house very shortly," he breathed. "I don't care," said Alex.
    "I don't want you to be ill but don't give a second thought to throwing up or anything else, it happens to everyone, no embarrassment needed." He soothed. Nathan groaned, his stomach was about to make its first ejection. "Oh god, I'm sorry Alex, I'm about to be as sick as a dog." Alex moved over to him and kissed the back of his head. "I'm so sorry for you but I told you, you have nothing to worry about, I've seen it all before." Nathan felt his whole body tense, an unreal feeling of pain and numbness overcame him and all he could think was how quickly he could make it to the kitchen sink. He didn't have time to think, in the next breath he felt himself heave and sprinted for it. He made it and hurled his guts up in one forceful ejection. He half lay against the sink edge, gasping and hating that acrid taste in his mouth. His stomach felt better but not quite enough and he knew that one more expulsion was on its way up. He heard Alex come up behind him and then he threw up again. It was so hard  that his eyes watered and his throat stung. He coughed and dangled over the edge gasping for a moment. No more came up and he gingerly lifted his head. He felt so weak and reached for the taps to wash his face and rinse out the sink. Alex stood behind him and turned them on for him,  he was trying not to embarrass Nathan but wanted to be there for him too.
    He'd fought every sinew in his body not to rush over and support him while he threw up but he knew he would have hated it. Nathan gripped the edge of the Victorian square sink with trembling, dripping hands. He hung his head out of sheer illness and exhaustion. He wanted  to move away and sit or lie down but he dared not let go in case he fell. Alex was watching  him like a hawk and realised what was wrong. He put his arms around Nathan's back and chest, "come on, don't worry about it, use me." He whispered. Nathan tried to protest a bit but his legs were so wobbly. He let go of the sink and only just caught hold of Alex in time who grabbed him around the waist. "It's ok, it's ok." he comforted and walked him slowly to the biggest sofa, the extra comfy luxuriant pull out.
    He lay Nathan down on his side and reached into a nearby wicker chest for a soft red and orange blanket which he threw over him. Nathan's eyes were closed and his teeth chattered. Alex lifted his head gently and put a soft cushion underneath. He sat down on the floor near his head and took one of his hands, the fingers were freezing and almost lifeless. He looked down at them and rubbed them gently. Nathan opened his eyes and found his. He shook his head with regret, "Alex I just don't know what to say, I really don't." Alex began to stroke his neck and behind his ear soothingly, he looked into Nathan's eyes. "You didn't do this on purpose ." He kissed his hand, "don't be so hard on yourself. I don't mind, I still have you here don't I ! I just wish you were ok, it's horrible you being ill." Nathan gave him a wan smile, "I love you," he whispered. Alex bit his lip, he wanted them both to be saying that as they licked each other's bodies from head to toe and made each other shudder and come and cry out in ecstasy. "Oh God," he groaned. Nathan gave a deep deep sigh, "I know exactly what you're thinking," he breathed in a deflated tone, me too." Alex laughed a little 'oh well,' kind of laugh and held his hand. "You know, now we have each other I don't mean to let go, so frustrating as it is not to be able to have you gasping in my arms for all the right reasons, I know it will come to that in a few days' time." Nathan managed a bigger smile at this and blinked his lovely big blue eyes at Alex, "in your arms….what a wonderful thought." He closed them again and Alex's stomach rolled over with happiness.
    Shortly afterward Nathan fell asleep and Alex snapped on the dvd he'd slotted in for them to watch together. He lounged back against the edge of the sofa while Nathan slept, every now and again he checked on him and though they weren't having the euphoric day of fun that he he'd hoped for, it had started out in exactly that way and made him breathless to recall it and to think on next time, but just having Nathan beside him, even in his sickened state was beyond wonderful.
    The dvd finished and Alex was hungry. He didn't want to eat anything too strongly scented and make Nathan throw up again so he decided to pop some corn. He put the pan on and cleared up the brunch things. He glanced over at him and wondered what time he was supposed to be home. It was 3.30pm so he supposed they must have quite a lot of time left yet. He shook his mound of popcorn into a huge bowl and sat at the kitchen consul to read. He got bored after ten minutes though and picked up a magazine about cars. He flicked through it but he couldn't concentrate.
      He sighed deeply and looked over at Nathan again, all he wanted was to be able to cuddle up with him in bed, making love and talking about one another. He felt a bit sad at not being able to all of a sudden and decided that as soon as he was awake he would climb onto the pull-out behind him and shift him into his embrace and then if he had to sleep some more at least they would be together. He got up and started to select a couple more dvds that might see them through the evening as it seemed unlikely Nathan would be up for anything else. As he knelt in front of the dvd towers to choose a couple of good ones, Nathan woke up.
    He lay still as soon as he realised where he was and took a few minutes to test his stomach. He looked around the room taking in it's beautiful furnishings and the incredible view from his sofa. He propped himself up on one elbow and smiled when he saw Alex sitting on the floor looking at dvds. He looked so handsome. He watched him slide the boxes out, flip over to the back and either add them to a small pile on the floor or reject them. His arm got tired so he reached for another cushion on the floor and added it underneath his head. He watched Alex with great pleasure. After a while he needed to stretch his legs and arms and extended himself all the way across the sofa. It felt good. His stomach growled loudly and he let out a big yawn as he snuggled back into a ball under the blanket. Alex turned around and looked into his eyes, "Hey, you're awake !" He beamed and scrambled up off the floor. He crossed the room in bare feet and Nathan's heart beat faster as he watched his tall frame saunter toward him.
     He dropped easily to his knees in front of him, and put out a hand to touch his cheek. They both grinned. Alex blushed a bit and chewed his lip. "This is going to sound a bit silly as I know you were only asleep, but I missed you." Nathan's heart leapt, "Did you?" He smiled. Alex stroked his cheek and kissed his lips very gently, "yes I did." Nathan grinned and blushed heavily, "don't, you're going to get my stomach going all over again." Alex stroked his forehead. "How is that sensitive area doing ?"
     Nathan breathed in a long deep breath, "I think it feels a lot better, keep your fingers crossed." "I will," smiled Alex keeping his stroking hand going. Nathan shut his eyes, it was  bliss. "That's so lovely." "Good," Alex whispered. Nathan's stomach growled loudly. " Do you want some food ?" Alex asked. "I do but I'm not sure what I can eat, I don't know if that was it or if I'm going to relapse." Alex nodded and looked thoughtful. "Toast ? Popcorn ? Something dry like that's probably good ?" Nathan nodded, "ok, either's fine with me." Alex jumped up and headed to his huge bowl of popcorn, it was fresh enough to try on an upset stomach.
    He brought the bowl over and Nathan sat up gingerly. He flopped his head into his hands to rub his face and then moved around to sit on the sofa properly. Alex crawled up beside him and they both dipped into the popcorn. Nathan chewed thoughtfully, this time food actually tasted like something, not the horrible cardboardy unreal flavour from lunchtime. He tried a bit more and actually enjoyed it.
     Alex munched handfuls at a time and said through one of them, "ghloof ?" Nathan looked at his hamster cheeks and laughed, "yes you twit, it's going down ok thanks." Alex nodded and stuffed a bit more in. Nathan helped himself to a few more handfuls and then started as Alex kissed him unexpectedly on the neck. "Sorry, didn't mean to make you jump." He grinned, but then frowned, "Nate are you feeling alright ?" Nathan's smile disappeared and he sighed, "ok I don't feel great again actually." Alex put a hand on his head, "I can't really tell if you're hot anymore which must mean that you're not too bad. "Ugh," Nathan groaned and put his head in his hands. He sighed, "I thought I was getting better." Alex stroked his neck, "I'm so sorry for you, what can I do to make you more comfortable ?" Nathan lifted his head, "I think I'd like to lie down." "Do you want to lie here ?" Alex patted his lap. Nathan crawled forward and sank down on his side, he laid his head gently onto Alex's lap and let out a small groan. Alex pulled the blanket back up around him and moved the popcorn to the arm of the sofa. He put both hands on the side of Nathan's head and stroked his hair and cheek. Nathan shut his eyes, "if you could metaphorically do that to my tummy please." Alex smiled, "if I could I would. How's it doing?"
     "It's battling with me, I'm winning at the moment."
"Baby," Alex soothed, "I wish I could make it better. Would you like some Pepto-Bismol ? Milk of Magnesia ?" "I think both of those would make me hurl immediately," said Nathan. "But if you have some more coke it might help." "Ok, let me squeeze out of here, I'll get the remote and our phones too, you can call your Mum if you like, maybe you should stay here tonight ?" Nathan lifted his head, "no no, don't you move, I'll slide out gently." Alex moved carefully out from under him but Nathan sat up anyway. He watched Alex walk into the kitchen and wished he would feel better soon. Alex came back quickly with two glasses, a big bottle of coke and the remote and both phones sticking out of his pockets. He deposited everything on the little table next to the sofa and looked at Nathan. "Are you ok ?" He frowned anxiously as Nathan swayed going quite green. He shut his eyes for a second, "just tell me where your downstairs bathroom is please." Alex pointed to behind the kitchen.
    Looking completely done in, Nathan struggled to his feet. He stood with his head hanging down a bit and then looked toward the loo, "play something nice and loud on TV for me would you, I'll be back in a second." He made his way unsteadily to the bathroom. Alex sat down feeling helpless and tried to think if anything would help. He did as Nathan asked and turned up the TV. Then he had an idea and grabbing his phone, he went outside to the doorstep to make a call. Two minutes later he was back inside and Nathan appeared at the bathroom door. He shut it behind him and leant against the door frame. They looked at each other. Alex stepped toward him a little and stopped, holding up his phone. "My mum says it's cool if you want to stay tonight ? She also said there's not much to be done about you being ill for now except maybe go to the doctor tomorrow if you're worse." Nathan nodded gently and stood up from the frame, he walked forward a short way and came to rest at the kitchen consul. He leant both arms and his head down onto it and sighed. Alex came up beside him and  put a hand on his shoulder. "How're you doing ?" He asked. Nathan sighed again and lifted himself up. "I feel pretty shit actually." He replied and suddenly grabbed forward at the consul, clutching it with white knuckles. His eyes were wide and confused looking for a moment. He swayed badly. Alex grabbed hold of him. "Thanks. Christ I feel dizzy."
     Alex held him up feeling incredibly anxious. He watched Nathan's eyes start to roll back in his head and felt him stagger backward. "Nathan !" He screamed just as Nathan's knees gave way and he buckled almost all the way to the floor, but for Alex holding him. Alex slid him fully down, cradling him in his arms. He was barely conscious. "Nathan, Nathan, NATHAN !" He screamed. Nathan groaned and opened his eyes a bit, looking up at him. He licked his lips, "sorry about all this drama," he whispered. Alex shook his head, "no, don't be sorry, but you are scaring the hell out of me now, do you want me to get the doctor?" Nathan shook his head.
     "Nate, please, I'm really worried about you." Nathan's hand came up and hooked over Alex's wrist. "It isn't anything to be scared about, ok ? I'm just really dehydrated or something." Alex didn't look convinced. "I don't like it. That may be true but I don't like it. If it happens one more time or you don't look so good to me I'm calling the doctor out. Agreed ?" Nathan gave him a wan smile. "Agreed nurse." Alex wanted to smile but his heart was thumping with fear. "Sofa?" Nathan suggested. Alex shook his head, "I'm afraid to move you, you didn't see yourself just then." Nathan sighed sounding a little stronger. "I just came over very dizzy, it's almost passed now, come on, please, I'll be better with my head resting on you again if you don't mind." "Of course I don't mind," Alex watched him very carefully, his eyes were certainly looking a bit brighter again. "Are you sure you want to get up now ?"
    Nathan nodded, "I am not spending the first day in your house lying on the kitchen floor, it doesn't make a good story for our grand kids." Alex's jaw dropped open, "What ?" He gasped and laughed at the same time.
    "Don't pretend you haven't done just the same as me over the last twenty four hours and  haven't seen a life together flash by in all its detail and glory," Nathan smiled. Alex looked even more shocked and couldn't speak for a moment. When his voice came back to him he just said, "how did you know ?" "Because when it's right it's just right isn't it." Nathan reached a hand up and caressed Alex's cheek. Alex had to look away or spill the tears that were forming in his eyes. He cleared his throat and blew out a deep breath, then he looked down at him again, "bastard.." he breathed. Nathan smiled lovingly back at him. "Help me up?" he asked.
     Alex slid his arm fully around his ribcage and pulled him up holding his hand. He braced him when they finally stood and Nathan looked a bit wobbly. "Ok?" Alex asked. "Ok enough to make it to the sofa I think," he replied. They moved slowly together and he did feel dizzy but not as bad as before. They got onto the sofa and he lay himself down again across Alex's lap. Alex was about to start the dvd when he said, "Look, I love you being here but I don't want you to be in trouble or your anxious folks to turn up later while I'm trying to sneak a look at you naked while you sleep." Nathan's lips went up at the corners. "just call them and tell them you're staying here ok?"
    He passed Nathan the phone. "Ok, but I'm not sitting up and brace yourself," he replied. "Brace myself for what ?" "My mum !"
     Alex laughed, "Why is she a worrier?" Nathan dialled, "just wait," he breathed, gingerly sitting up after all and leaning against the sofa back. "Mum, yeah hi it's me, I…Mum, I've got to tell you something, er….yes that's great about the twins…Mum I did ring you for a reason, Mum…., Mum, Mum, MUM !" Alex was starting to laugh quite hard in the background. Nathan rolled his eyes looking a bit sickly. He held the phone away from his ear and Alex could hear his mother gabbling away in the background. He gripped his sides he laughed so hard.
    Nathan listened again and then held it away again, Alex doubled forward and wiped at his eyes. At last Nathan held the phone back to his ear and then just switched it off and dropped it onto the blanket. Alex looked perplexed, "what are you doing ?" "wait," mumbled Nathan just as the phone sprang to life. "Hi Mum," he said sounding a bit bored. "No I rang you to tell you that I'm staying here at Alex's tonight. Yes I know it's a school day tomorrow and my uniform's at home but the truth is I can't go to school because I've got some stomach bug thing and I've been throwing up all day." He paused, listening, "no I'm ok, mum, I really am, don't worry. Yes they are away but Alex has been really nice looking after me and he said if I get worse he'll call the doctor, he's worse than you !" He smiled then and listened again, "ok, yes I will. Love you too. Bye." He dropped the phone and leant his head back with closed eyes. "She does sound like she cares though," Alex commented. Nathan looked at him, "she does care, she just gets so excited if you phone her for some reason, she's perfectly rational on a one to one but can't stop yabbling if you phone."
    Alex sniggered, "she's ok with you staying though right?" Nathan nodded, "and she's glad you're worse than her and said if you do call the doctor please call her too." Alex nodded, "will do. Now come on you, if this is all the cuddling I'm getting out of you this weekend then bring it on." He patted his knees. Nathan smiled and crawled back across his lap. He laid his head down with a sigh, "bring on the movie." He breathed as Alex pressed play.
    He slid in and out of sleeping as they watched, Alex stroking his neck and hair. At one point he shifted round to face Alex's tummy and Alex loved that he got to look down and see the face of the man he loved so close to him. He'd been dreaming about Nathan for a long time but struggling with admitting it. He knew they were incredibly lucky to have found each other and that if he played his cards right he could have him for life. He stroked his sleeping love's cheek  as the credits rolled on the second movie. If only Nathan were well his happiness would be complete.
    He realised he must have fallen asleep when he woke up with a stiff back and looked down expecting to see Nathan but he wasn't there. He shot up immediately, all senses blaring all of a sudden. "Nathan?" He called and looked around the room. There was a lamp on in the corner and a chink of light coming from under the bathroom door. Alex ran to it, not caring about being noisy. The door was ajar and he pushed it fully open in great trepidation. There, curled up on the floor with his head on a towel was Nathan. He looked up at Alex through slits for eyes, he was pale and had both arms crossed over his stomach. "My sweet!"Alex dropped to his knees.
    "This is really crappy I'm sorry you have to put up with it," Nathan breathed. Alex hung his head and closed his eyes. "Don't even begin to think like that, this is crappiest for you for God's sake. "Ugh," Nathan groaned and hugged his stomach tighter. Alex pulled a fresh towel from the shelf propping it under his own head and lay down too. He put his arms around Nathan very gently, "try and sleep," he  whispered and kissed his forehead.
     He next awoke with a start and couldn't understand why the room felt so light, then he remembered where he was and felt his arms rise up and down with Nathan's breathing. Carefully he extricated himself and went out into the kitchen. It was light outside but not full daylight. He rubbed his eyes and looked at the clock, 6.15am. He looked back at Nathan sleeping peacefully and ran upstairs for a shower and to change for school. He sprinted back down fifteen minutes later, he'd been afraid to leave him for too long, but when he checked again, Nathan was still asleep, so he busied himself in the kitchen making coffee and toast and flicked the TV on in the background.
    As he watched the news he wondered what was going to happen with Nathan all day? He supposed he would have to go home and be looked after by his Mum. He breathed in a big shaky breath, it was daft but he didn't want to let him go, not now, not when it had been so wonderful having him there as if they lived together. Alex breathed into his hands, why did it feel so natural to have Nathan here ? He didn't want to come home to an empty house or one with just his family, he loved them but he'd found his love. As he looked at him, the force of his feelings was so strong that Alex had to fight back tears. He shook a little and then tried to get a grip on himself, if this was what he wanted, to always have the man he loved in his life, then he would just make damn sure he got him for good. "I'm going to look after you so well," he whispered and smiled at the thought, he picked up the phone and looked at Nathan again, "I really do love you."
    Nathan's Mum answered, so Alex put on his most polite and calm voice possible, he told her that Nathan still wasn't good and she offered to come and pick him up in the car. She also would brook no refusal when offering Alex a lift to school at the same time, he was very embarrassed but grateful too, grateful to be spending more time with Nathan. He cleared up the breakfast things and went back into the bathroom, he kissed Nathan's cheek very gently. His eyes flicked open, he looked lithe and beautiful and Alex could have cried just from looking at him. "Hello handsome," he whispered. "Are you looking in a mirror?" Nathan husked. Alex roared with laughter. "Sense of humour still intact," he beamed. Nathan gave a light smile and pushed himself up onto his palms. He groaned looking at the floor and then took in Alex's dress. "Oh blimey, school !" He breathed.
     "You're not going are you ?" Alex looked stunned. Nathan gave him a don't be daft look. "Oh thank God for that. I hope you don't mind but I called your mum and said you were too ill still so she's picking you up and…," he blushed a bit, "and what?" asked Nathan.  Alex grimaced as he said it, "she's insisting on driving me to school!" Nathan looked up at him and despite himself, giggled. Alex blushed again, "yes, laugh away…! Anyway, how are you feeling now ?" He stroked Nathan's cheek. "Well, apart from a bit foolish for doing this on our first date, I still don't feel so good. I'm so nauseous," he groaned again and rubbed his stomach.
     Alex kept stroking him, "if you say you feel bad about this one more time I'm gonna have to brain you with something heavy, you do know that don't you !" Nathan giggled and lay back  on the floor. Alex looked at his watch, "she said 8am, it's twenty to, can I do anything for you?" Nathan looked at him, "a cup of tea feels like a good idea." "I'm on it," said Alex, heading back into the kitchen. He put the kettle on and rummaged about for a new box of teabags. As he finished making it, he felt Nathan moving about behind him and turned to see him lower himself gingerly onto a kitchen stool.
    "Hey what do you think you're doing?" He asked. Nathan gave a wan smile and took the offered  mug, "well my mum's not lifting me up off the floor, that's for sure." He sipped his tea and then shivered, "bbbrrrr." "Do you want to borrow a hoodie ? You look really cold," Alex suggested. Nathan nodded and Alex sprinted off to get it. He came back with a mock Abercrombie and Fitch, it was Nathan's favourite in because it said "Apple crumble and fish," instead. He slipped it on and added his jacket over the top. Holding the mug in both hands he felt a little better and he and Alex managed a few minutes of normal banter before his mum arrived. As soon as the doorbell rang Alex looked at Nathan, "I love you," he whispered and went to open the door.
   Nathan's Mum looked shocked and sympathetic when she saw her son, "darling!" She came straight over to him putting her hand on his head. "Can you walk to the car?" She asked as Nathan looked mortified, "Mum I'm not dying, it's just enteritis, we've all had it before as you well know." His mum looked to Alex and back to her son again, she quickly caught on, this handsome seventeen year old was, she was sure, the cause of Nathan's recent euphoria. "Yes, yes, you're right darling, – I just can't help being a mum," she beamed, "now can you get to the car yourself ?" She saw the look on his face, "ah yes, ok, well I'll just go and get in, see you both out there," she smiled and left them to it.
    Alex grinned and Nathan shook his head, he stood up and walked uncomfortably toward the door, Alex locked up behind them both, "she just cares," he whispered. Nathan nodded, "yup." They got to the car and he paused looking white and sick, he held onto the roof edge for a moment and blew out a deep breath. "You alright ?" Alex frowned. "I will be soon, hopefully," Nathan managed a weak smile but gave Alex his eyes for a moment, "I love you too," he whispered. Alex's lips creased into an immense smile, "you've just given me butterflies again," he grinned and they slid into the back seat.
    As soon as the car started to move Nathan felt hideous, he groaned so loudly that his mum and Alex both shot him a look of concern. Alex didn't like the look of him at all, "Mrs H, I don't mind if you drop Nathan home first, I mean I can walk anyway ?" He shrugged. Nathan's mum glanced at her pale sick child and said, "thanks Alex, we'll just drop him off but then I insist on taking you to school, after you've been so kind it's the least I can do." Alex blushed, "ok, thanks." He said. They headed into Nathan's driveway and he opened the door immediately, Alex was sure he was about to throw up again, he caught his eyes and gave him a look that said everything. Nathan did the same. As he leapt out Alex stuffed a small folded up piece of paper into his jacket pocket, "for later, get well." Was all he said before they pulled out of the drive and Nathan stumbled to a bush, throwing up nothing but bile, falling to his knees with streaming eyes.
    It took him ten minutes of panting on his hands and knees before he felt well enough to stand up again, he got inside the house, hanging onto walls and furniture all the while and pulled a bottle of coke and dry crackers from the kitchen cupboard as he passed through. He kicked off his converse the moment he was alone in his room and pulled the curtains across. He threw his jacket on the bed, it had his phone in and the note from Alex, he couldn't forget that. Then  he crawled under the covers and lay still shivering while the bed warmed up and within a minute he was fast asleep.
    Mrs Henderson checked on her son as soon as she was home. She left him sleeping peacefully, hoping the rest would knock the virus on the head and busied herself around the house, it took all morning to put three loads of washing on, dust, iron, hoover and order the groceries from Ocado. After another check on her sleeping son and a light lunch she settled down for an afternoon of writing, her short stories had started to sell very well recently and her publisher wanted another two by the end of the month. Soon she was lost in her imagination as her fingers sped over the keys and Nathan slept, recovering above.
    Alex was lucky that school had always been a breeze for him and today was no exception in many respects. He wasn't fabulous at everything, but he was good and tried bloody hard. He was first to hand in his homework and with a smile. He was fast on the sports field and very focused and he enjoyed being part of a team. This day therefore had a lot going for it, as did every Monday but he had never felt so lost and alone in his life. He knew he was popular, the other kids laughed and joked with him and invited him to parties as usual. People complimented him on his clothes, asked him where he was going on holiday, reminded him of practise nights for all his sports and club events. It was all good and he felt just as blessed as usual, but for one thing, one big huge almighty thing, Nathan wasn't there.
    It seemed impossible to concentrate in the first lesson with Nathan's empty desk not six feet away from him. He kept glancing over and the hole left by his not being there hurt. He did his best to join in but he was so popular and so busy at school all the time that people expected him to be the same today. He joined in but his heart wasn't in it, he was so worried about Nathan. By lunchtime he hadn't had a chance to send him a text all day so he ran into the loos and quickly sent "I hope you're feeling better, it's just so odd without you. Nathan I miss you. xx"
Click here to get your copy
Kindle
x
I hope you enjoyed the reading and are up for the whole book and looking forward to seeing the hot smoking advertisment preview for it starring my two "husbands"
DAKOTA SHINE AND ALEX SILVERS 
Follow us on: