I've been wanting other people to post on my blog for a while, after my photo shoot with Callum Foxx I decided to ask him if he would like to post something.
He didn't tell me what it was going to be about I just said write about anything you want. So in today's post Callum explains what fetish/kink means to him and how he sees the different terms. Hopefully he will agree to post again in the not so long future. 
Ashley Hayes 
Misunderstood: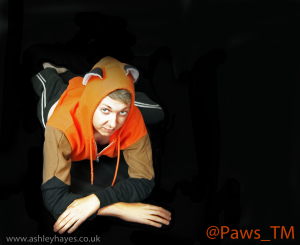 When I tell people about my own fantasies and fetishes, they nearly always ask; why? Why would you want to do that to yourself? Why would you let somebody treat you that way? My answer? I don't know! In truth there are many things about ourselves we cannot answer. Why do you dress that way? Why do we like certain foods when others do not?  Why do some people live for the winter months and others revel in summer? Sexuality and fetishism is no different.
Do we need to understand? Personally I think not, many psychologists have struggled for decades to provide answers to even the simplest behaviours and yet they can only theorise as to what makes us tick.
Artists often talk about what their work can do for them. It can be fun, relaxing, or cathartic. It can provide an income, or be therapeutic. Art often stirs different emotions in different individuals, one can be disturbed, angered, outraged or inspired, stimulated even aroused. Fetishism can be described as a work of art, a personal masterpiece with each individual bringing their own internal fantasies into the waking world.
There are many terms used to describe different types of submissive. These are often interchangeable and can be confusing to those new to the scene. I have listed below a number of popular terms and have offered my personal explanation of what they mean to me. Remember it  can mean different things to different people.  Read the rest at my site click here