ADOPTING WINNIE THE POOH
I love that Facebook lets you look back at memories. It has become that one update I`m excited about everyday what it will show me each day looking back at mine and his life together. 3 in one and one picture memory today. So I made a new headline and will keep posting more of these under the same headline. In honor of my first readers that are still with me following me and my bestfriend for years.
This is me at Jays in my room with my Winnie The Pooh. Jay and I found him standing in the storage room in the shop under his flat. And he was in there for years and no one came and picked him up so we started stealing him up in the apartment when the shop closed. Till that one morning we got drunk the night before and forgot to put him back downstairs before they opened the shop, and we got caught. But the shop owner Ron said the children`s hospital never picked him up after he had cleaned it.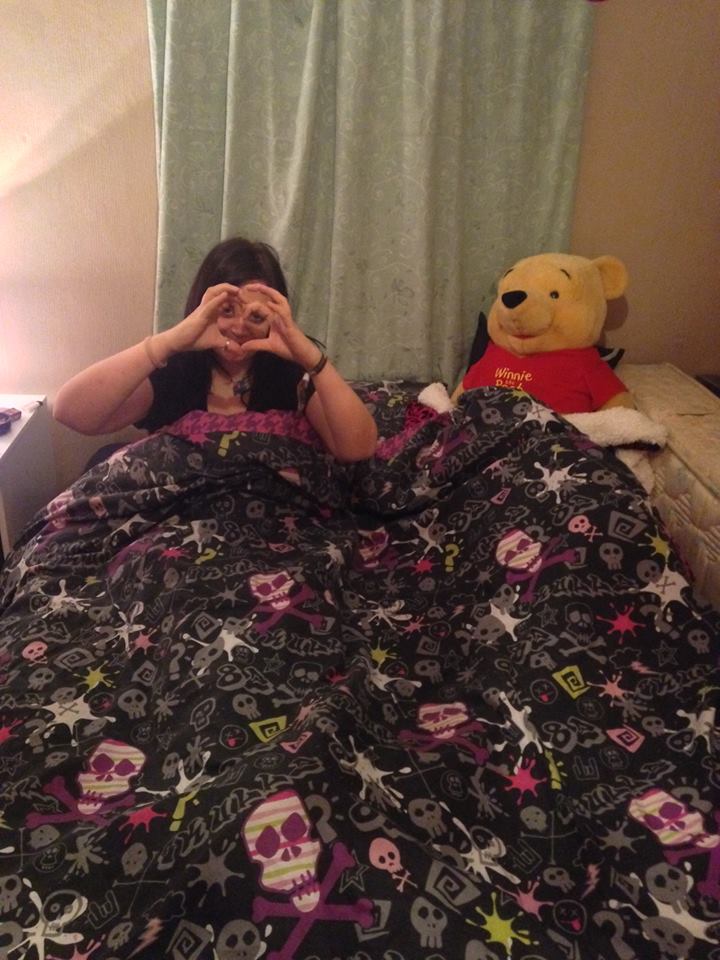 He told us if we donated to them we could have it. So we emptied our pockets of coins for about 40 pounds. and Winnie the Pooh was mine <3 I could never get the big bastard with me home to Norway, so he has been with Jay the whole time, but now he is in foster care at my mum in law Tracy. <3
Jay used to say the bear looked at him in a special way if there was something between us either missing me or we were having one of our famous Queen times lol.. And Jay told me he used to tell Winnie The Pooh "Stop looking at me like that I know I miss her too.. "
Here are some more memories on this exact day.
There are more but some are not appropriate to share yet. Maybe next year <3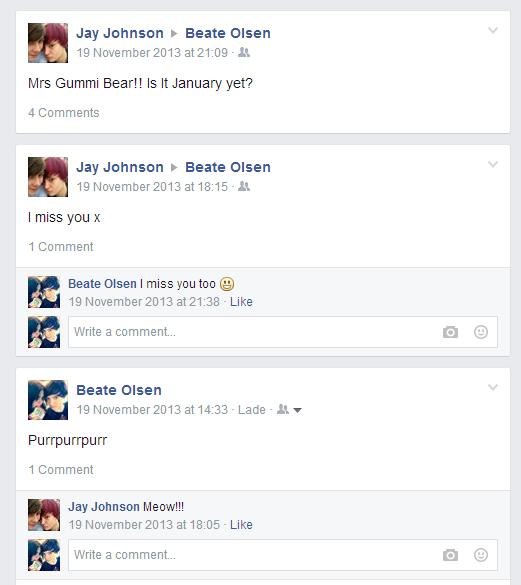 <3 Forever connected with you Mister Gummi Bear <3
Mrs Gummi Bear
x Smacky x
Follow us on: