The news about Baptiste being missing is making me very upset. He was last seen over 3 days ago in Perpignan (near Spain) and have not been heard from since.
His family and friends are worried.
Please if you have seen him, heard from him or know any information at all that can be helpful to find Baptiste please contact his partner Chris Loan or FrenchTwinks. Or follow the number listed at the bottom of the picture.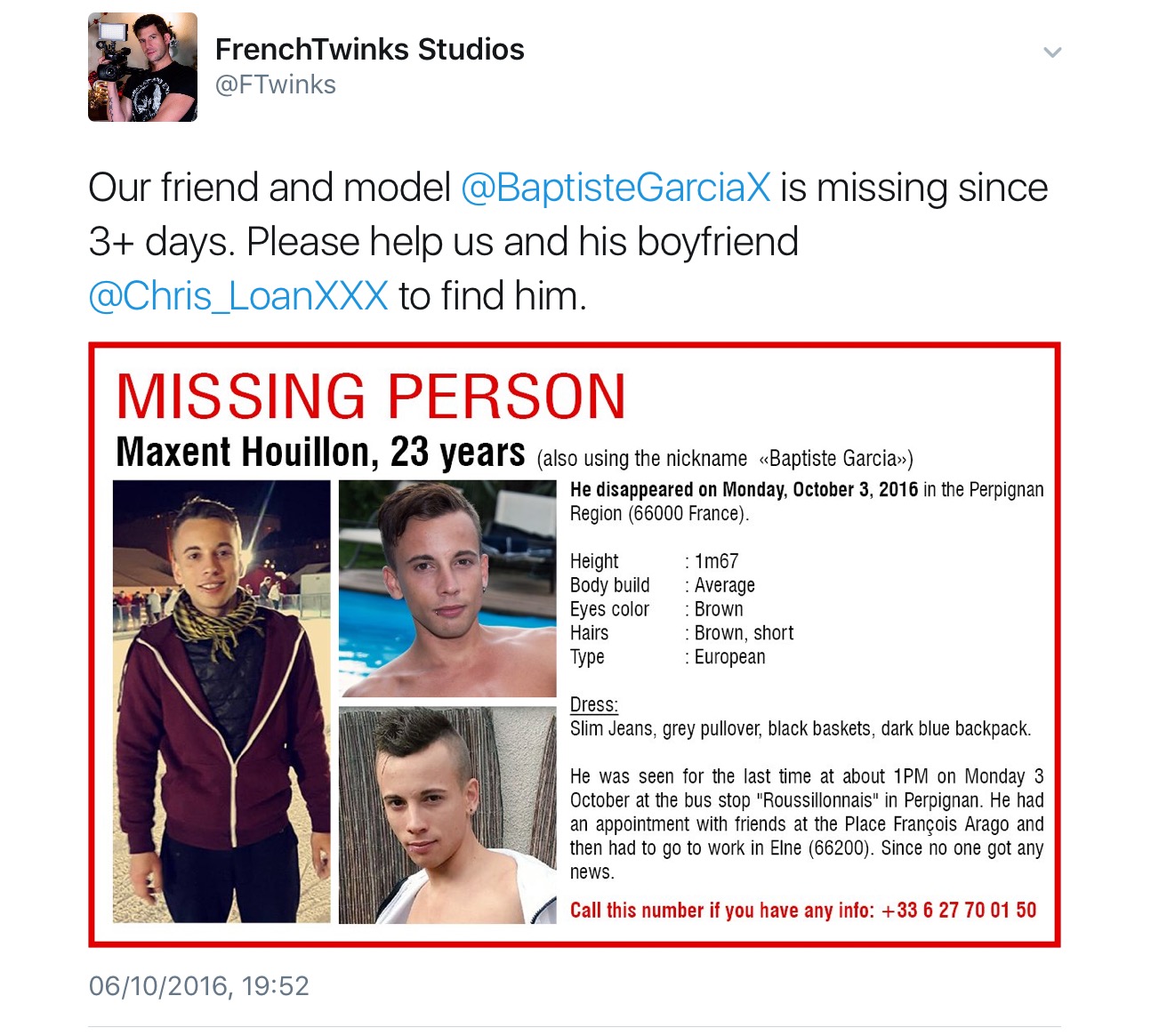 If you know anything please contact Chris Loan:
Twitter:
@Chris_LoanXXX
Facebook:
https://www.facebook.com/profile.php?id=100011711612844&ref=ts&fref=ts
x
Please share and help us find him.
Follow us on: