Some people you find so amazing that we have to have our picture in a keyring
The picture was taken by professional photographer at pride who made us all a key ring each with the same picture in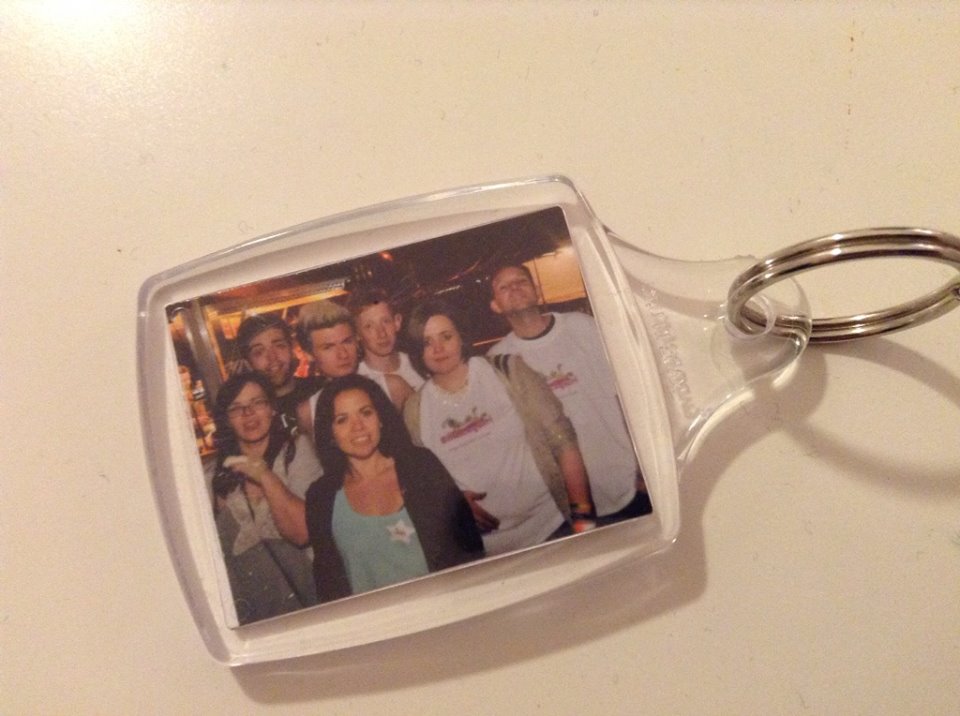 You know even I am always a bit nervous when I meet the bigger models and we can all be a bit afraid wondering if they are going to be stuck up divas and bitchy. Or if they are just going to rush out on fans or actually take time to give them attention.
Mickey Taylor is clearly the far opposite and he must have one of the most happiest fans there is.. He takes time for a deeper chat with me and takes loads of pictures with us all there. He also got plenty of time to stick around even longer to have some fun with everyone there. I think SmackyGirl has to become a Mickey Taylor follower too. I wonder if he has a name for his followers. Like we do here at SmackyGirl. I call mine "Smacksters" or like Justin Bieber has his Belibers and so on. He is such a lovely guy. No wonder he has so many fans.. I think he has one of the best personalities I have met so far.
MODELS ARE LIKE A BOX OF CHOCOLATE,YOU NEVER KNOW WHAT YOU GONNA GET
Just thought I`d share some of my pictures taken with him during Manchester Pride and who else I met out partying one a night out at Canal Street in the Gay Village.. And also to tell you all too keep an eye out for the other guy in the pictures "Kale Kidd" as he is a new and upcoming hottie..  And I have heard he has been working a lot with Mickey Taylor lately too. On top of that he is the boyfriend of one of SmackyGirls personal top favourite guys; Levi Stephans.
From the left: Kale Kidd, Smacky and Mickey Taylor
Captured at Canal Street during Manchester Pride 2014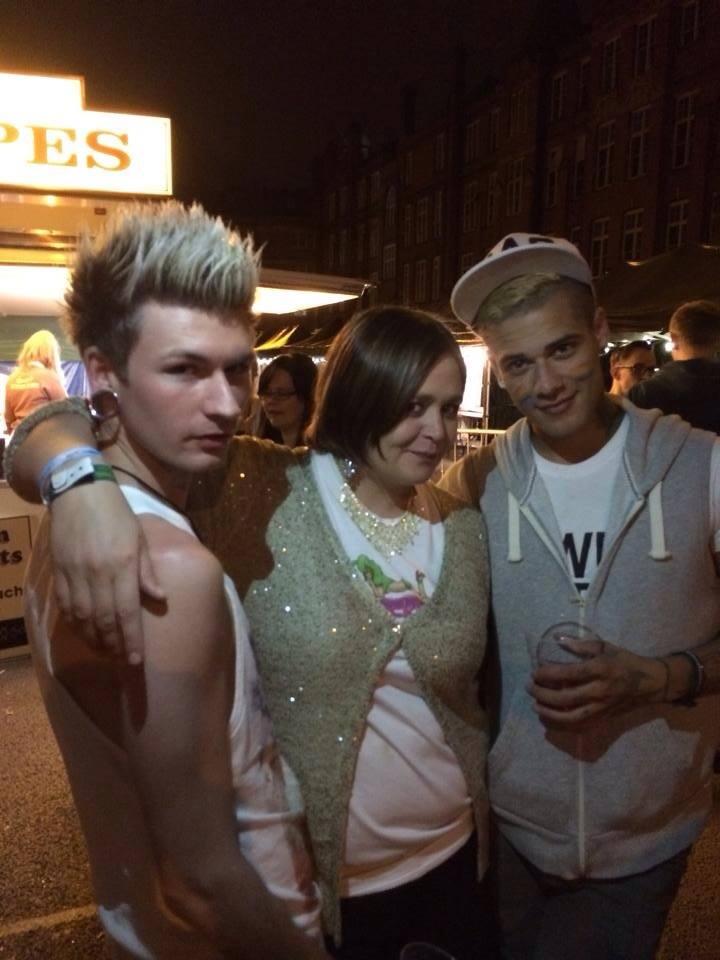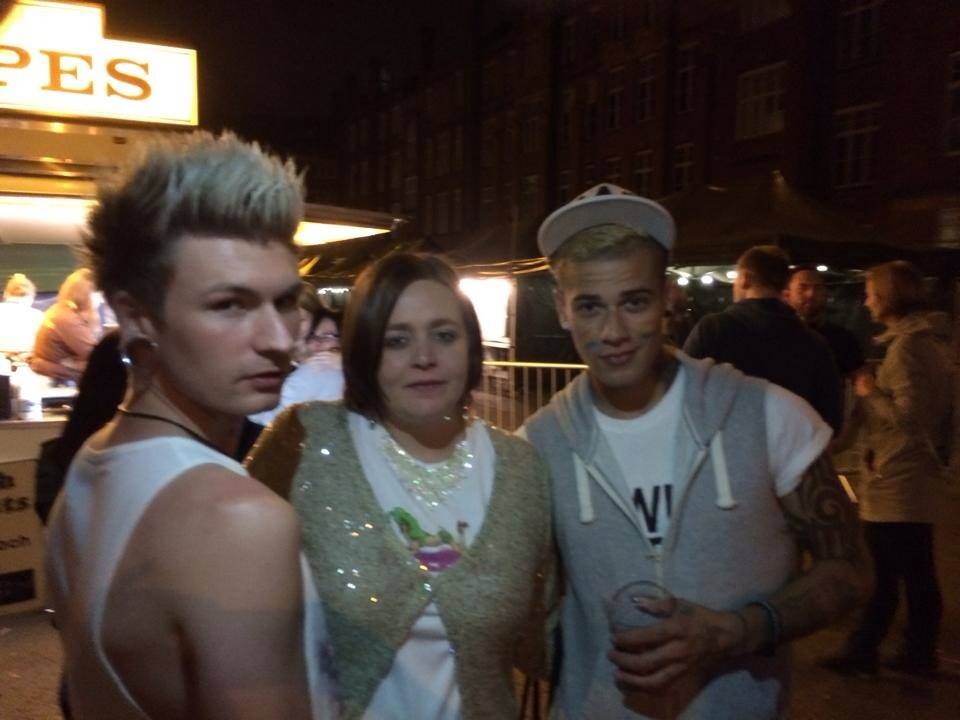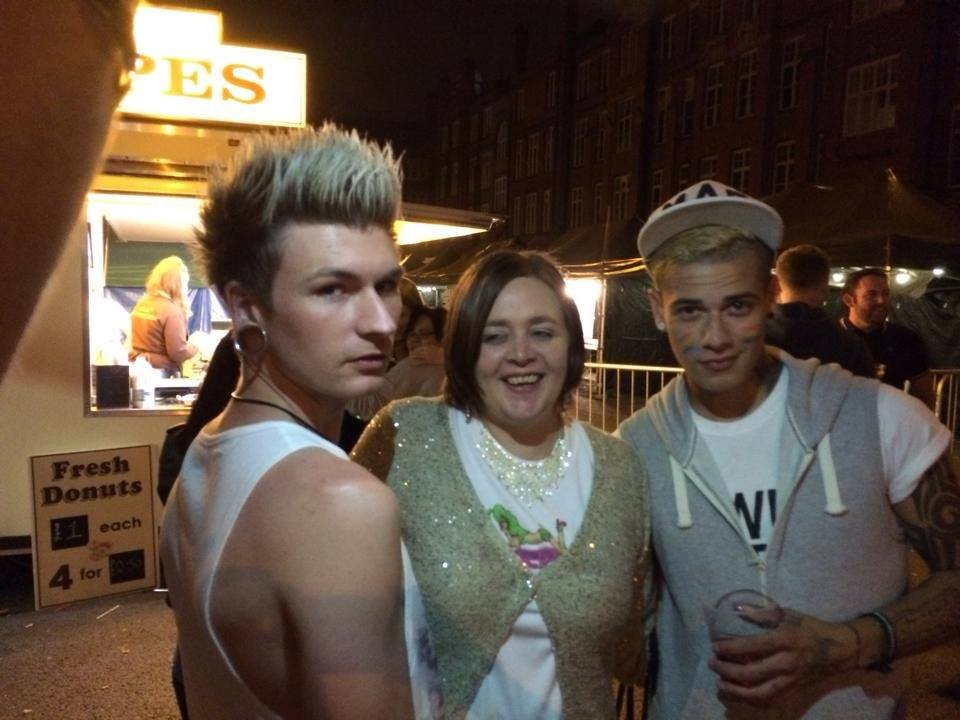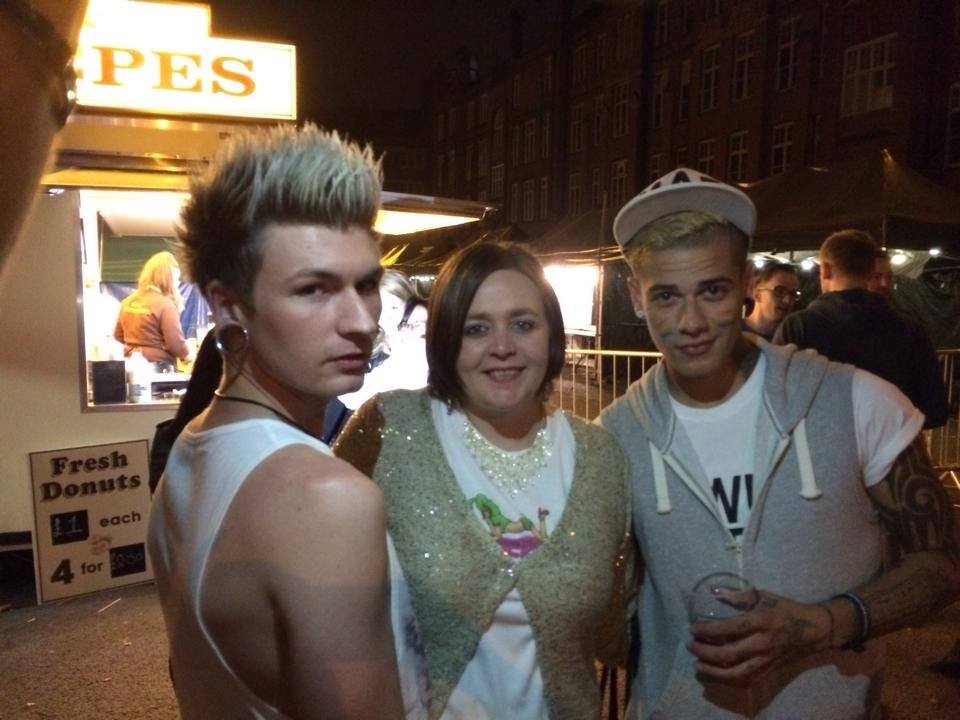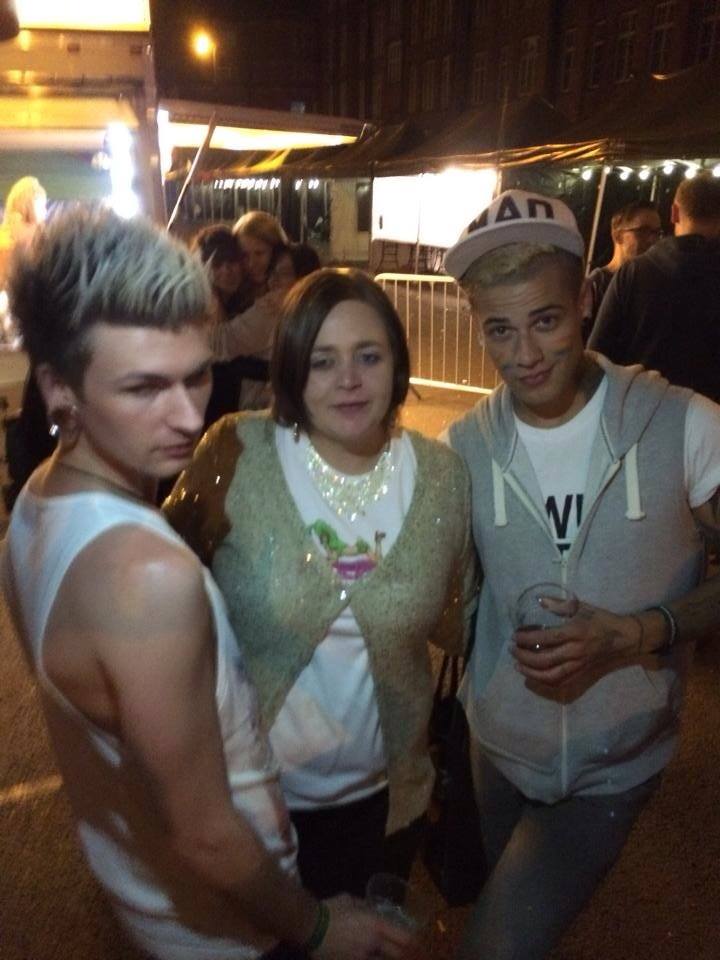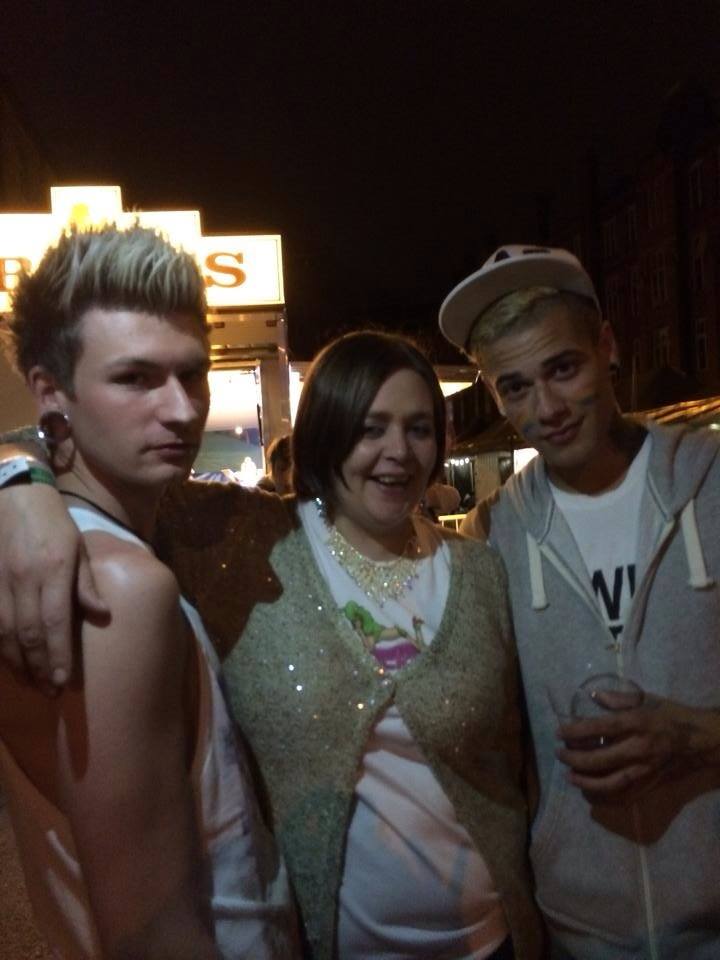 We can`t always pose in every picture, we gotta express the fun we`re having too, hehe :p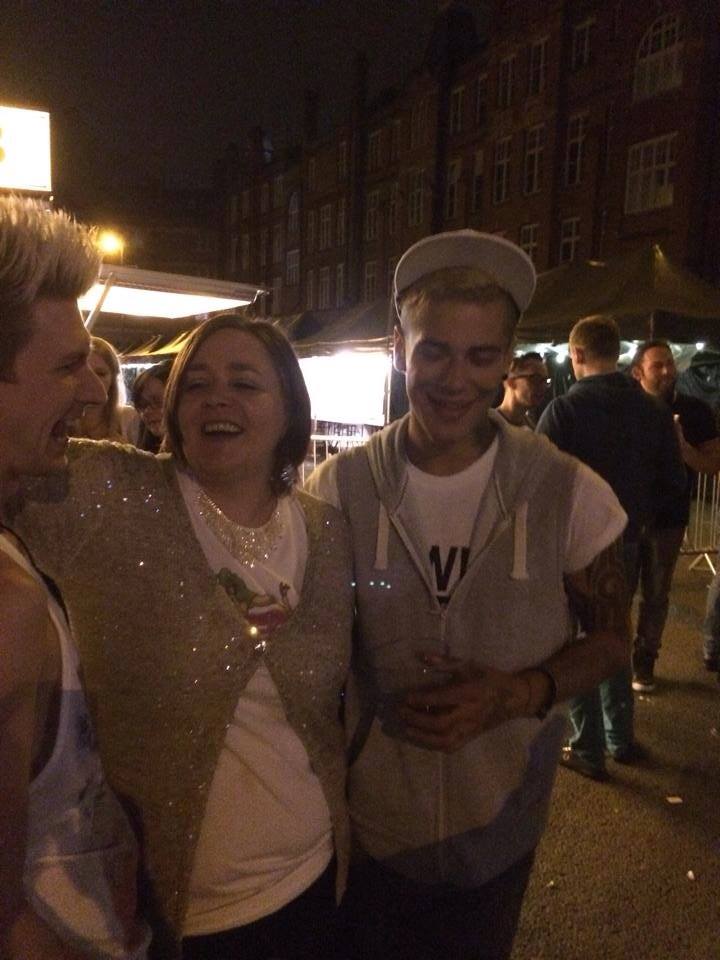 Follow Mickey and Kale here
https://twitter.com/MickeyTOfficial
If you want to read our interview with Mickey Taylor click here:
http://smackygirl.net/mickey-taylor/
xxx
Here are some other pictures from the same evening out.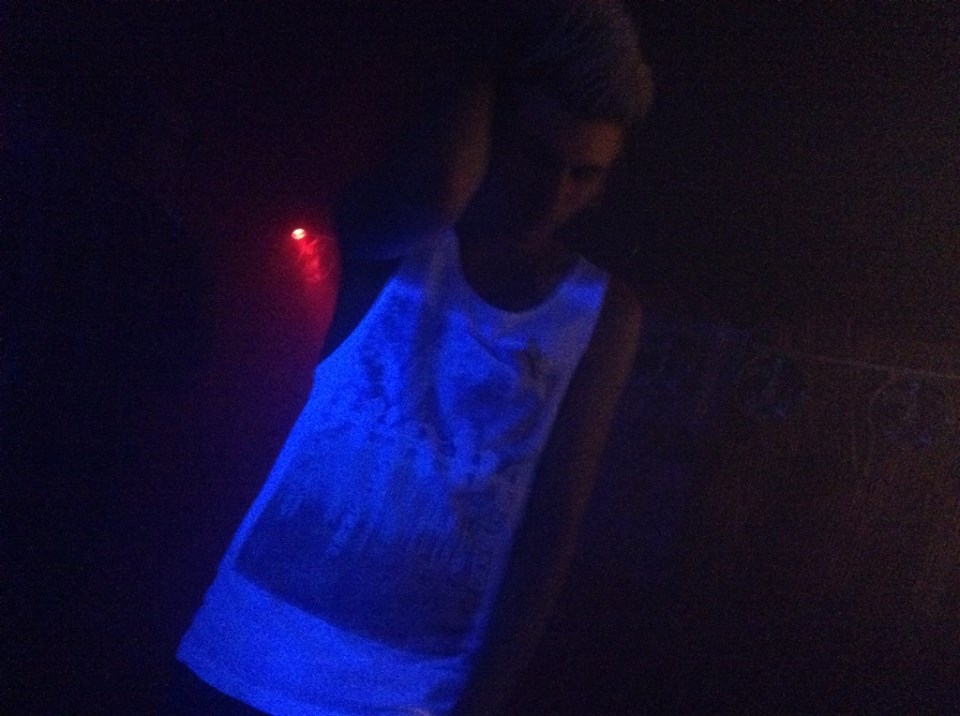 Kale Kidd shaking it in the night club BarPop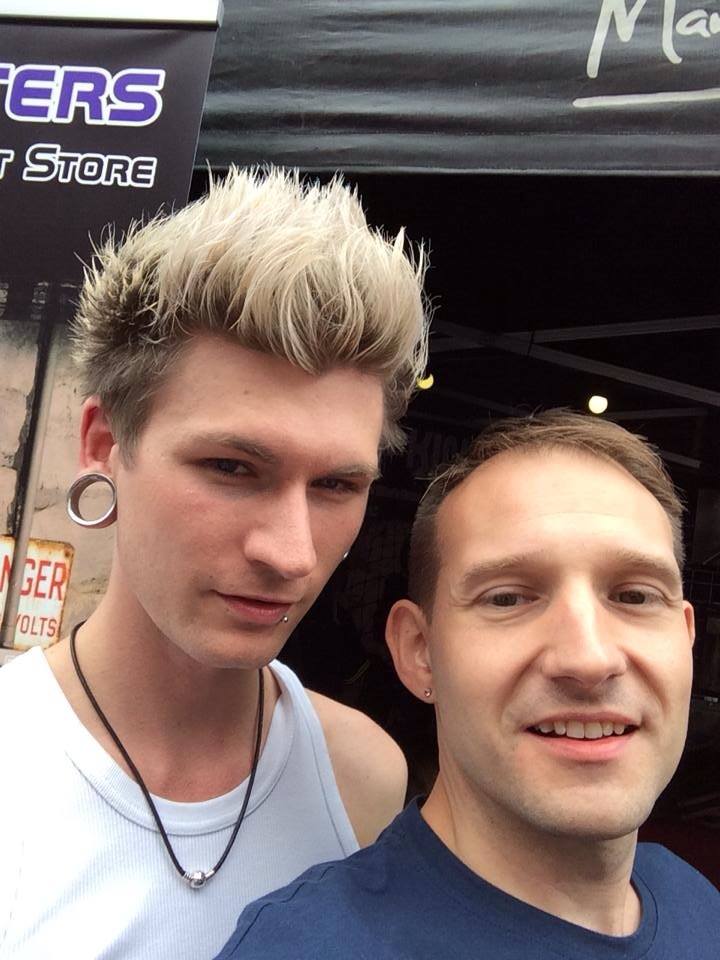 Kale Kidd and Connor Martin posing for the camera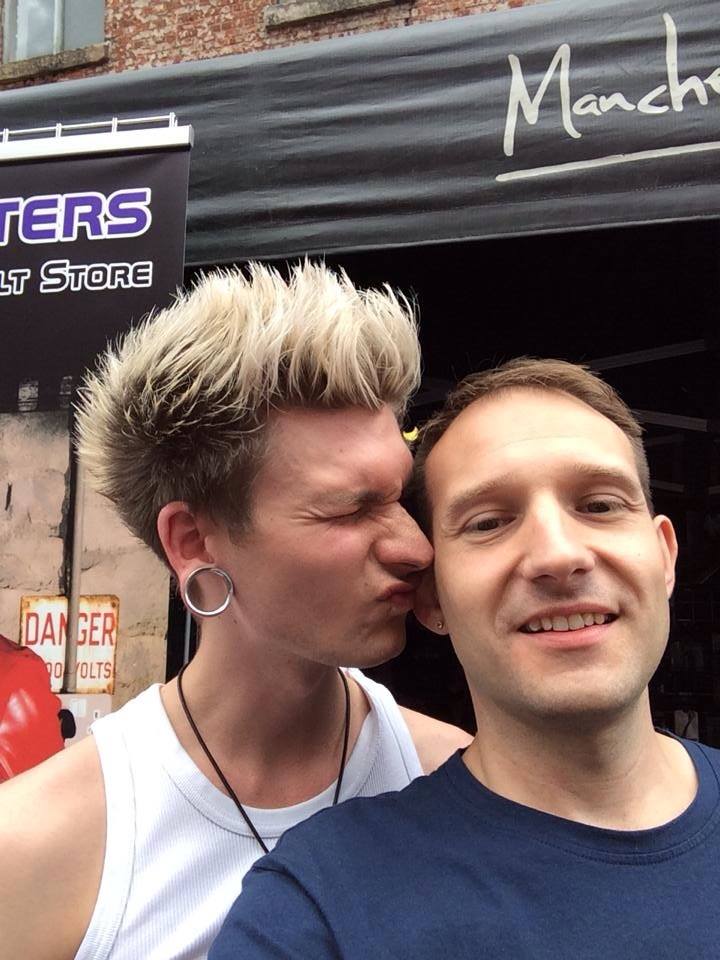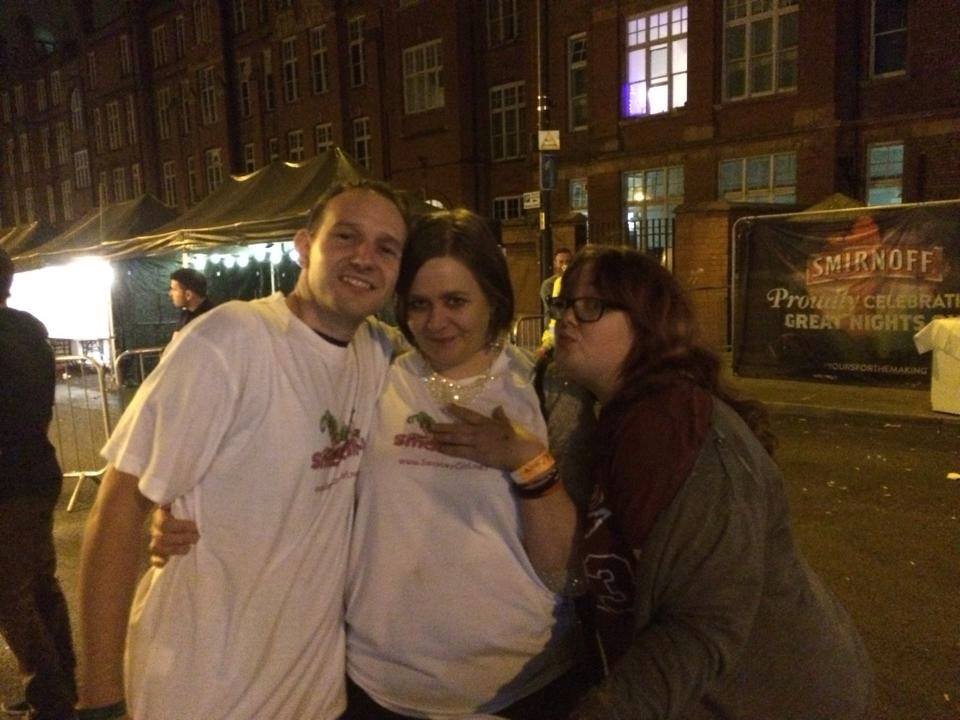 Connor Martin, Smacky and Sarah posing for the photographer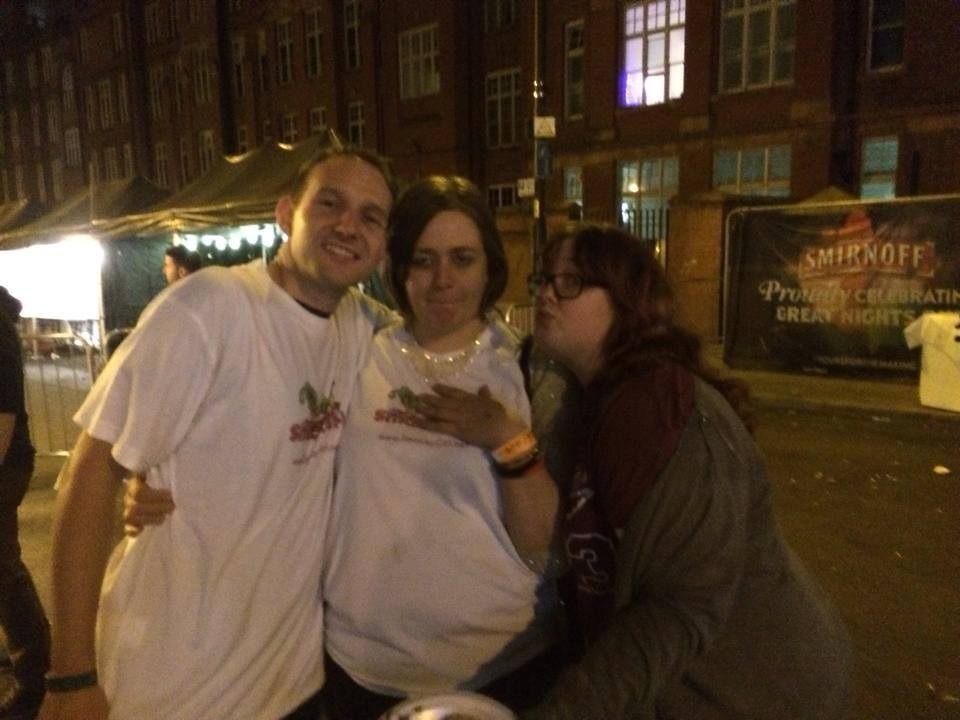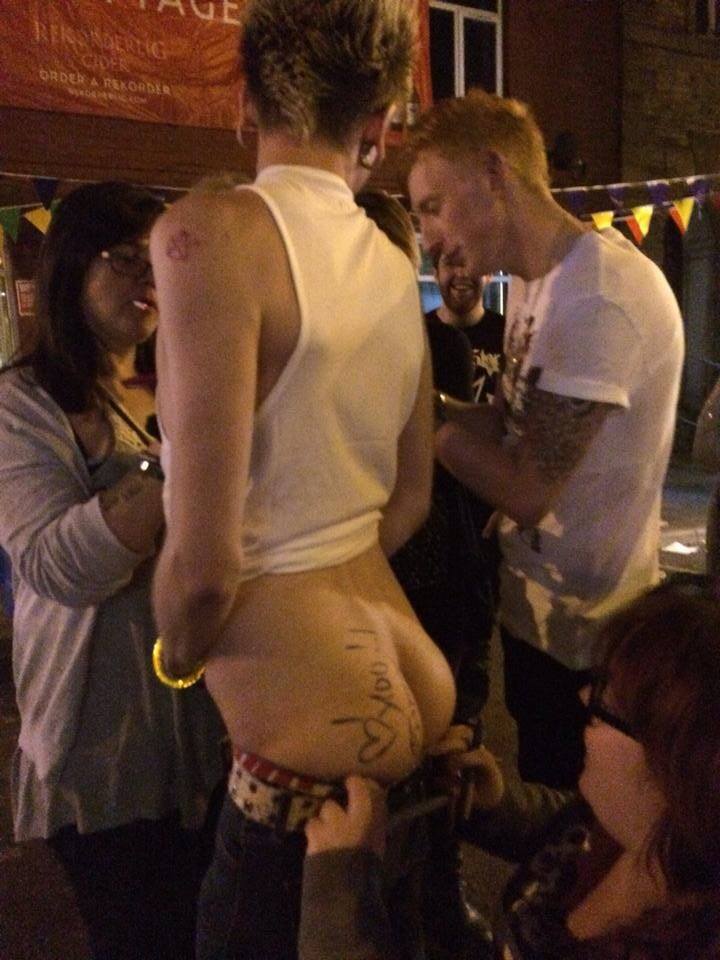 Sarah decided to have a go at the guys bum with a pen and this is how that ended for Kale Kidd and Connor Martin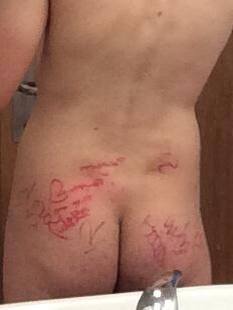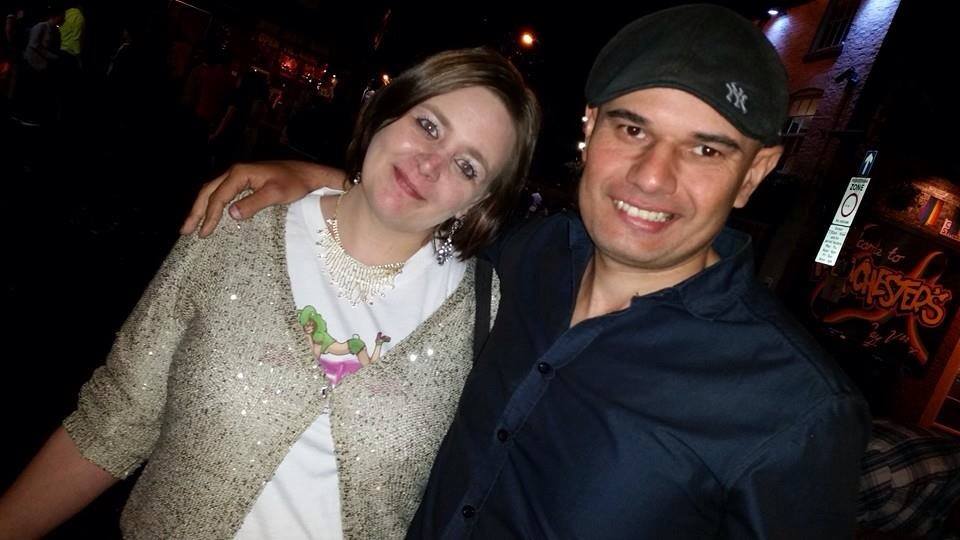 This is Martin who is a producer which I was happy to met with his friend during pride.. Excellent guy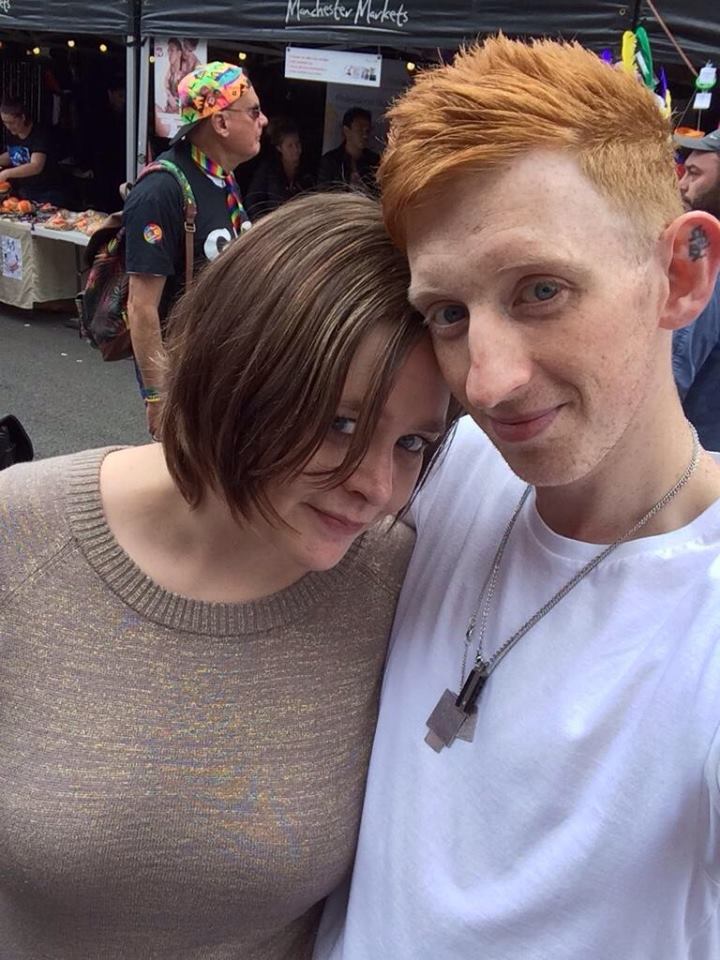 The amazing Levi Stephans and Smacky.
Thank you for signing my calendar guys.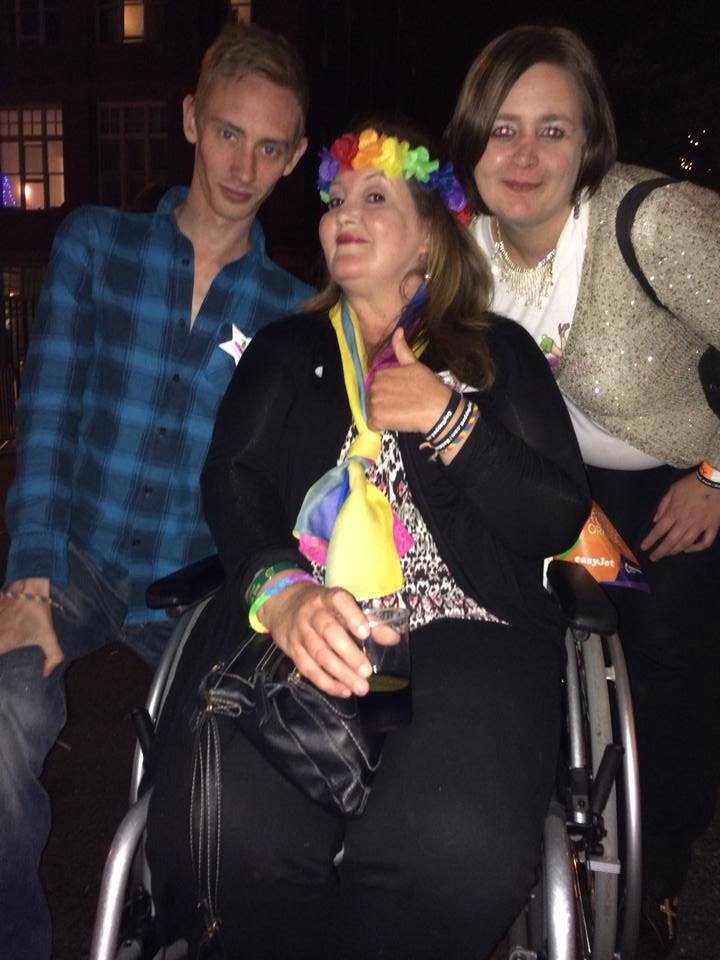 Blake Mason producer Ashton Bradley, his mom and Smacky
I wonder if Ashton would approve of me calling him a sweetheart because he really is. So Ill take what ever coming for me if its not 😛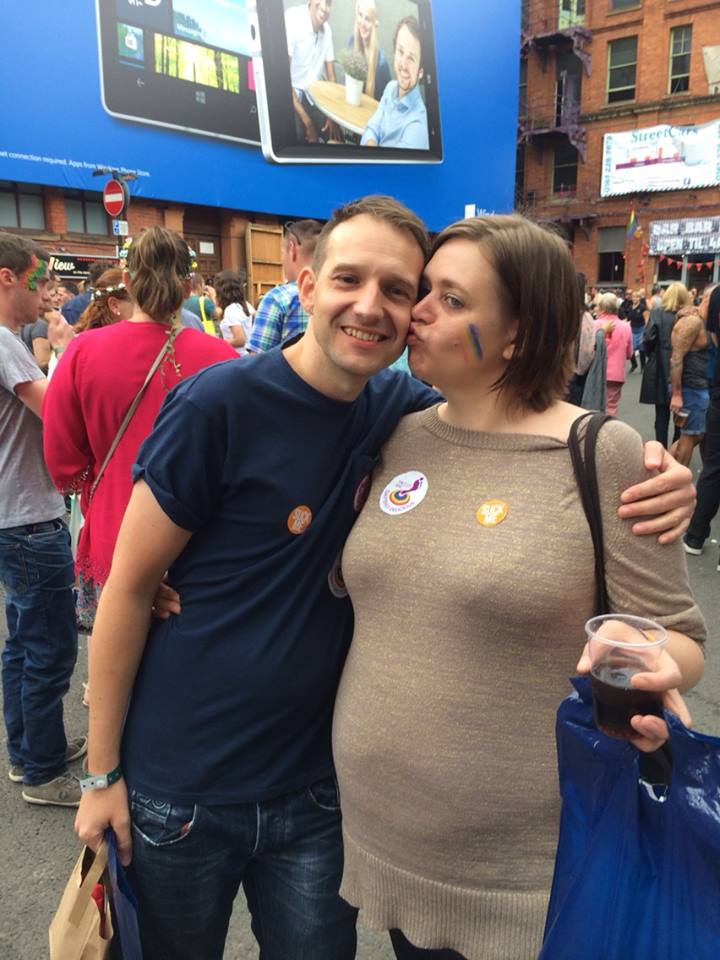 Julian and Smacky enjoying their pride. Smacky got her vodka and coke so I`m all good then and in the bag is my Kinksters calendar signed by Levi Stephans and Kale Kidd which I am gonna tell you about soon. 😉 The sticker on my sweater was a real challenge to get of the woman who gave them away. One said Lick me and the other suck me, obviously I was suppose to have the other. A little old fashion discrimination is at hand. I battled that sticker of her and told her who SmackyGirl is haha. Important to point out for close minded people that she was cool and we were only joking and no harm was caused to either me or her during the battle of me getting the gay or lesbian sticker.  :p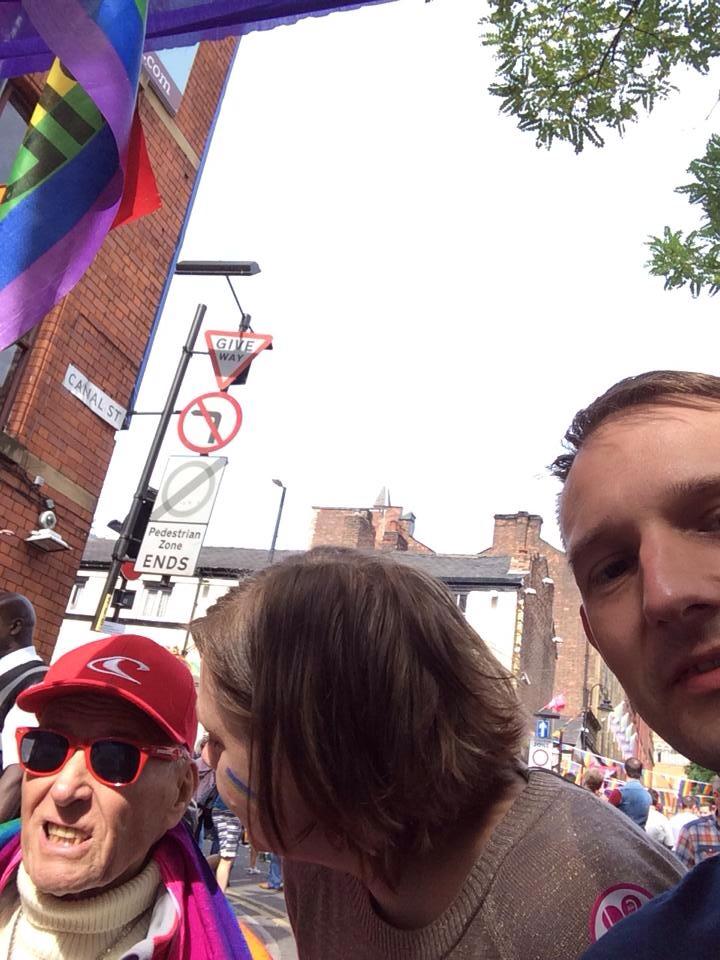 Smacky and Julian gets to chat with the oldest gay in the village, recommend to read his book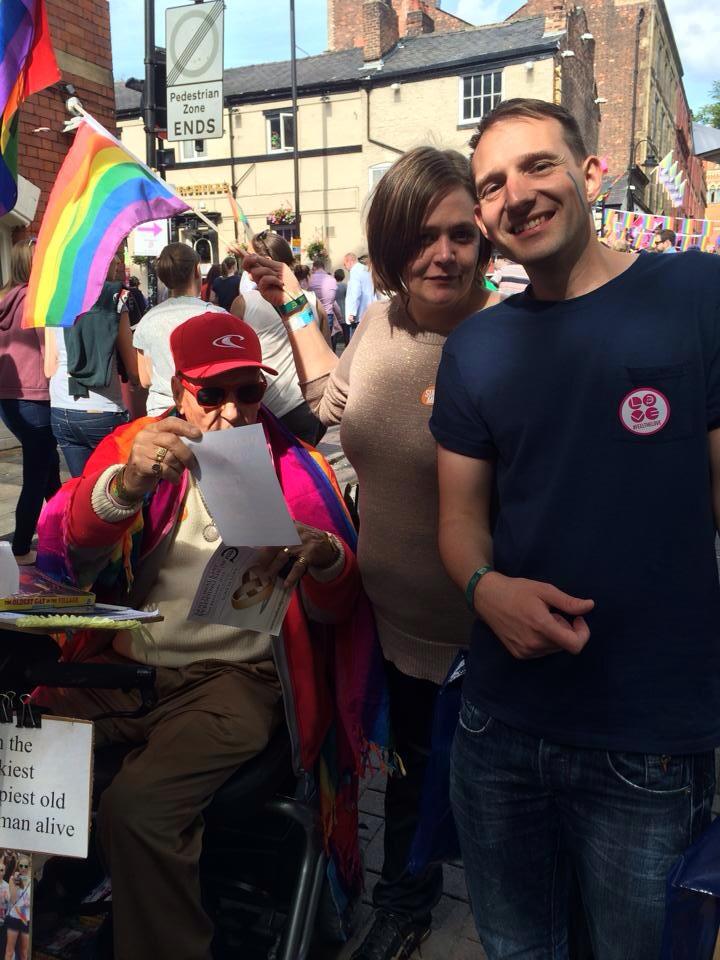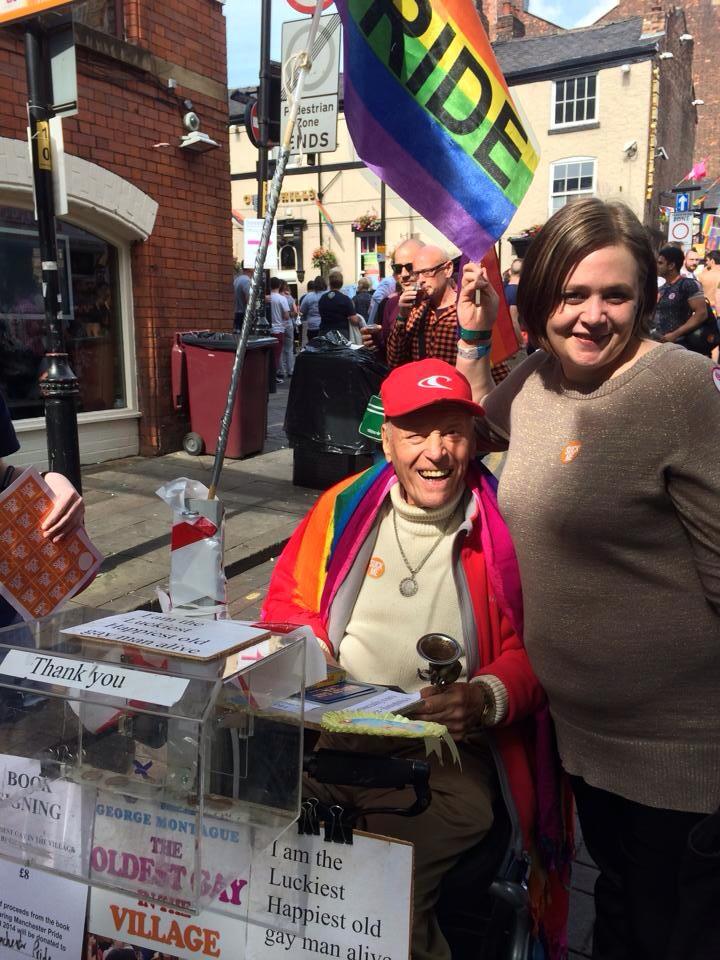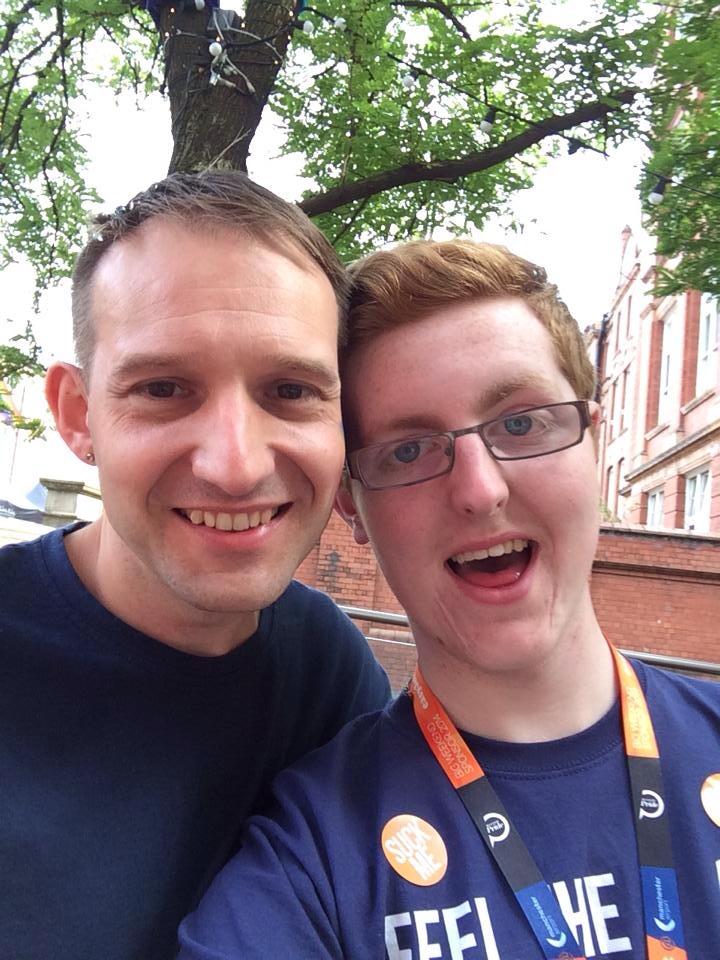 The lovely guy who was helping out the oldest gay in the village asked if we could put his picture up here, and of course we will. I think Connor Martin had a thing for him heheh … He was a sweet guy. And who knows maybe we will hear from him again.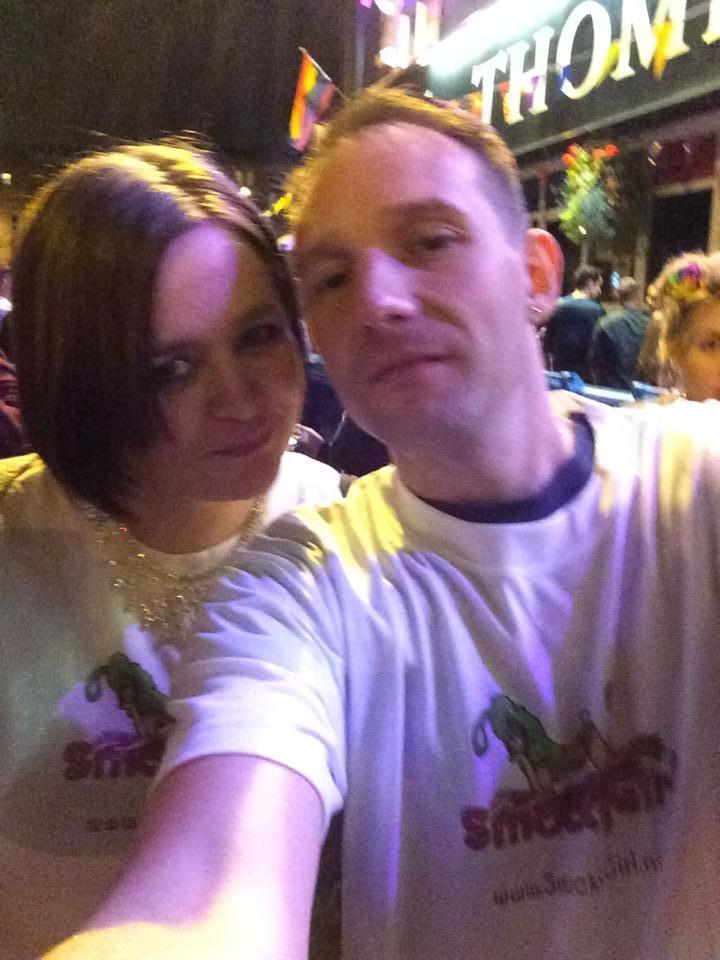 Best holiday ever cannot wait for next pride
Bring it on, me and Connor Martin will be there!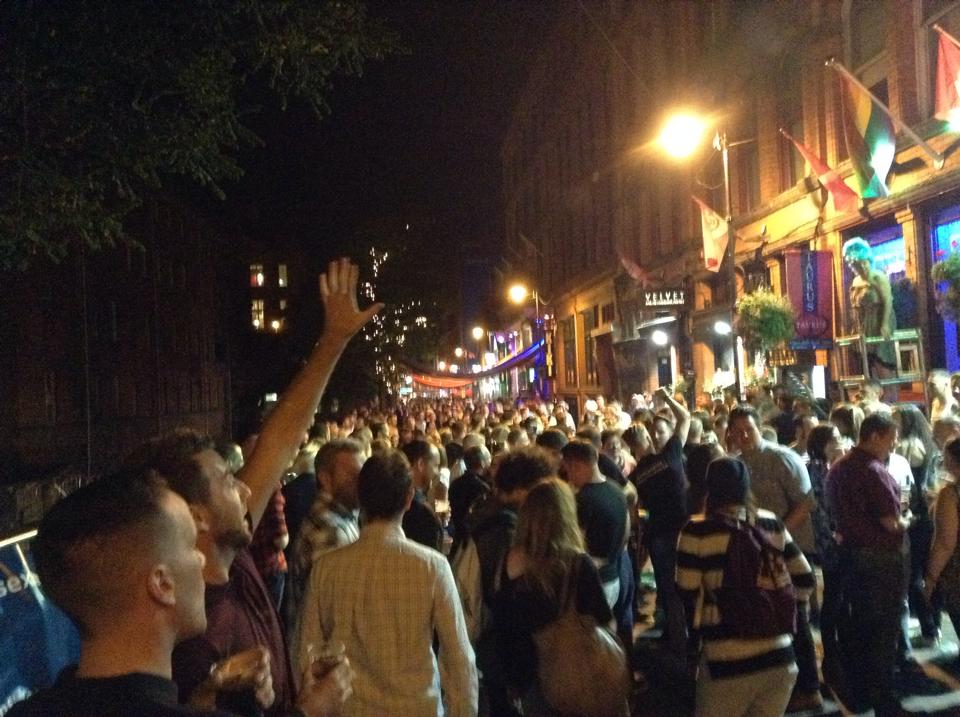 Canal Street during Manchester Pride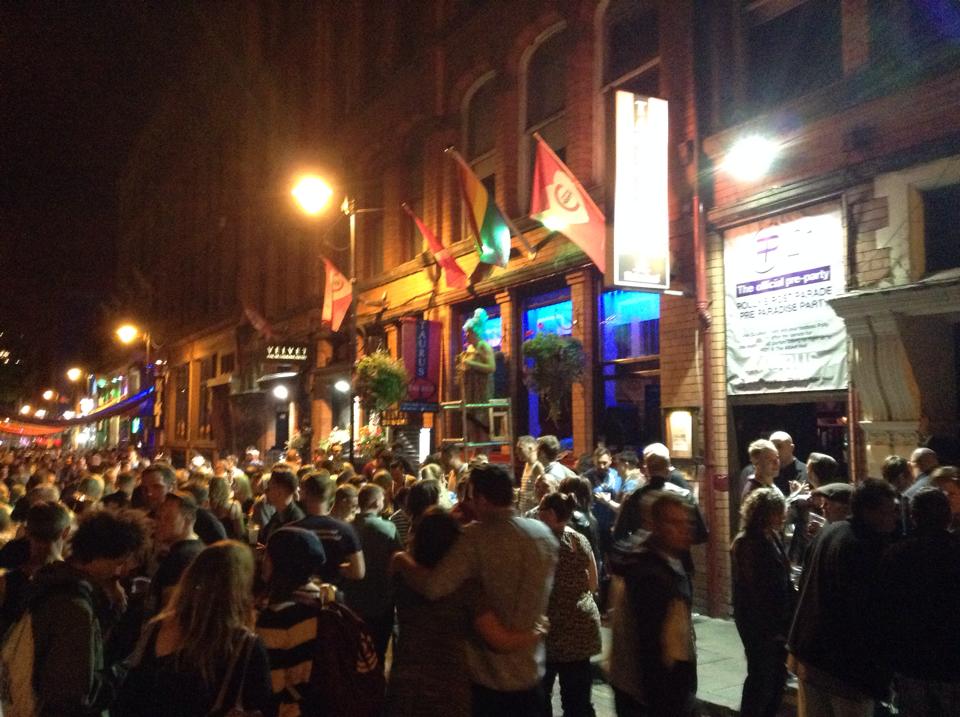 That drag queen kept talking to me all the time she was quite funny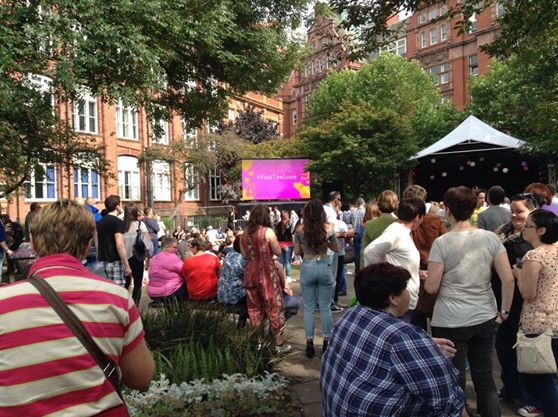 Me and Connor Martin on a concert during pride
#FeelTheLove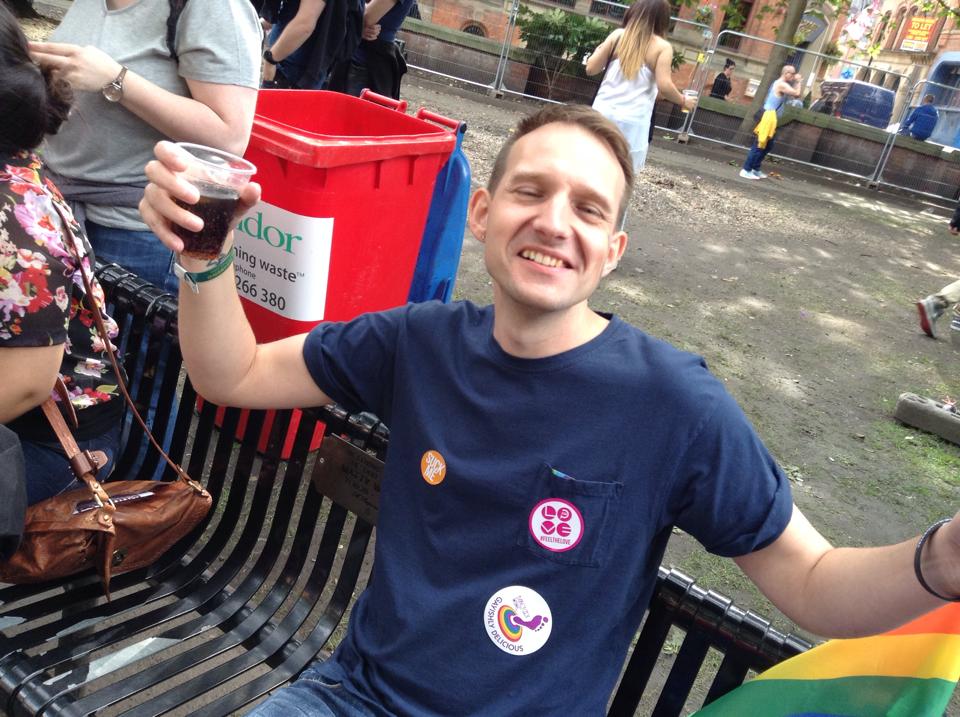 Nothing wrong with stopping for a drink or two to rest soar feet that has been walking up and down Canal Street and The Gay Village all day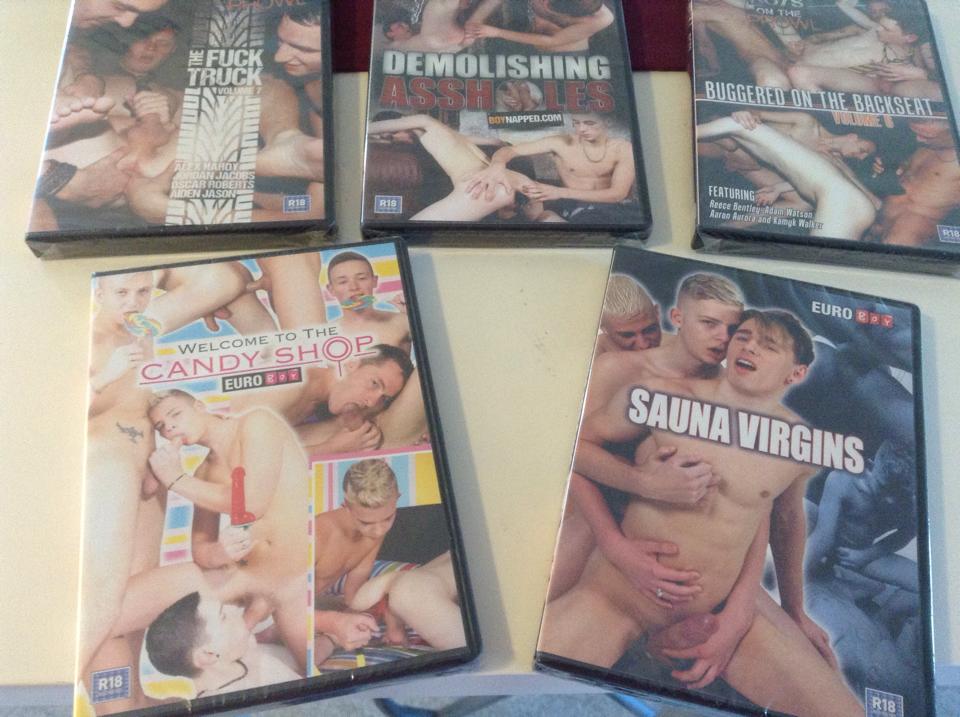 Thats all for now, don`t forget to check in often because we are giving away these DVDs gifted to SmackyGirl from Twisted XXX Media.
More stories will come about my time at Manchester Pride and also my visit to Twisted XXX Media`s studio.
Till then, have a good night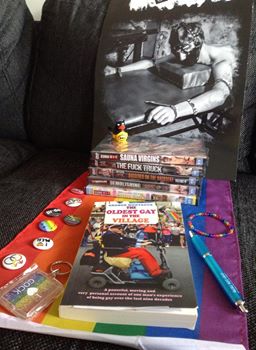 x Smacky x
Follow us on: