My mum in law and Jay`s mum has loads of Dinosaurs at her house as I call them. But this one was the only one I dared to hold and be near. . I`m not that tough as it looks like I am in the picture while holding it, and glad Jay`s brother was there to get it off me pretty quickly lol
She also has a big T-Rex (Iguana) called Izzy and she hates girls and she bites lol.
But here is me with the Bearded Dragons!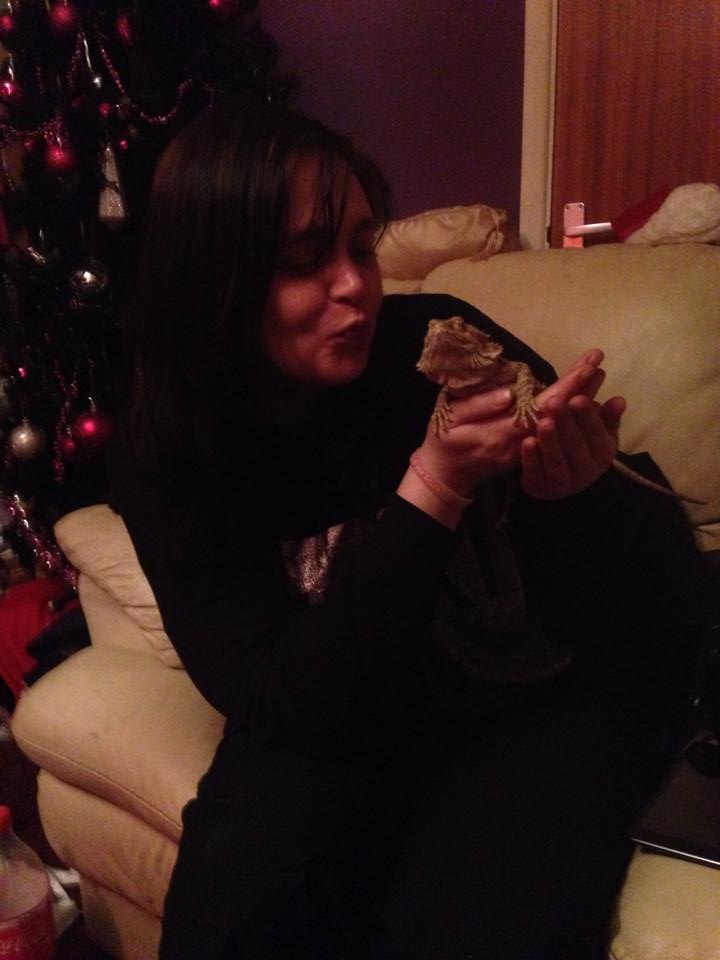 Follow us on: